Curious to relax on the best beaches of Borneo? Choosing your seaside experience can depend on various factors, you may want to consider geographical location, snorkelling & diving opportunities and FCDO advice. Here I give you an overview of the best beach options to help you make the right decisions for your luxury holiday to Borneo. 
When wondering what to do in Borneo, most people will think first of the wildlife and nature. However, Borneo is home to some of the best beaches in Malaysia – if not, the best beaches in the far east.
Borneo beaches are mainly in the eastern state of Sabah including Tunku Abdul Rahman National Park's beaches, Tanjung Aru Beach and Shangri La Rasa Ria Beach near the major city of Kota Kinabalu. In the western state of Sarawak there is the rustic Permai Rainforest Resort with a wonderful private beach. There are also some incredibly nice beaches to visit in the far east of Malaysian Borneo's coast. In this area of the island though we must consider FCDO advice and whether travel insurance will cover your stay in this region while you are travelling around Borneo. Take a look at this Borneo map for reference.
The Best Beach in Sarawak
Permai private beach
South Malaysia beaches are known to be beautiful, and Permai Rainforest Resort is no exception. Located in Sarawak (the southern Malaysian state of Borneo) close to Bako National Park and Mount Santubong, this is one of our favourite remote places in Borneo. It has a private beach rustic with a lovely desert island feel. Though perhaps not ideal for sunbathers due to the boulders that dominate the shoreline, there are still pockets of lovely sand that give sun-lovers an opportunity to lounge. An insider's tip is to explore the waterfalls in the surrounding rainforest that have created a natural rock pool just before you reach the beach. It's a great place to wash off any salt and sand from the sea.
The Best Beaches in Sabah
Pantai Dalit Beach is one of Sabah's best places to visit, surrounded by 400 acres of lush tropical vegetation making it the perfect location for beach and nature lovers. The hotel itself is host to numerous amenities, beautiful gardens, and is set right on a private beach making this option ideal for families. There are a vast array of places for food and drink in the hotel and you will not be disappointed by a sunset cocktail at the Sampan Bar.
Head here as part of the Borneo Adventure holiday.
Tanjung Aru beach
Six kilometres south of Kota Kinabalu near the Shangri La Tanjung Aru is Tanjung Aru beach, a very local area with few tourists and an abundance of restaurants and food stalls in the evening all of a great variety. It's the perfect place to sample some of the local cuisines, our favourites being the fresh seafood, steaming bowls of Laksa and Roti Canai. If you're wondering where to visit in Borneo to soak up everyday Bornean life, this is a fantastic spot.
Tunku Abdul Rahman National Park
Some of the best islands near Kota Kinabalu are found in this national park. A 15-minute speed boat from Kota Kinabalu, Gaya Island is the largest of 5 islands with three great resorts – Gaya Island Resort, Bungaraya Island Resort and Gayana Ecolodge. The latter two share a beach, being sister properties, Gaya Island Resort has a rather magnificent setting on its own beach whilst also providing guests with access to a very secluded private beach at Tavajun Bay a short boat ride away. The sand here is a perfect white colour with crystal clear waters. This is one of the best places in Borneo for snorkelling, so while you're here you can enjoy the Gaya Island Resort snorkelling excursions to see an abundance of marine life. Here you can also explore Gaya's vast rainforest and visit the resort's own marine centre where incredibly knowledgeable naturalists can tell you all you need to know about the wildlife and conservation efforts of the area.
You could also have fantastically nice beach holidays at other surrounding islands including Manukan, Sapi, Mamutik and Sulug. These beaches are lined with barbecue stalls teeming with activity, giving visitors a great glimpse into the local way of life. Gaya and Sapi are also excellent places for diving, with the calm surrounding sea being a great advantage.
You can visit Gaya and the surrounding islands as part of our Borneo Wildlife and Deluxe Beach holiday.  We highly recommend using our guide to the best beaches around Kota Kinabalu too.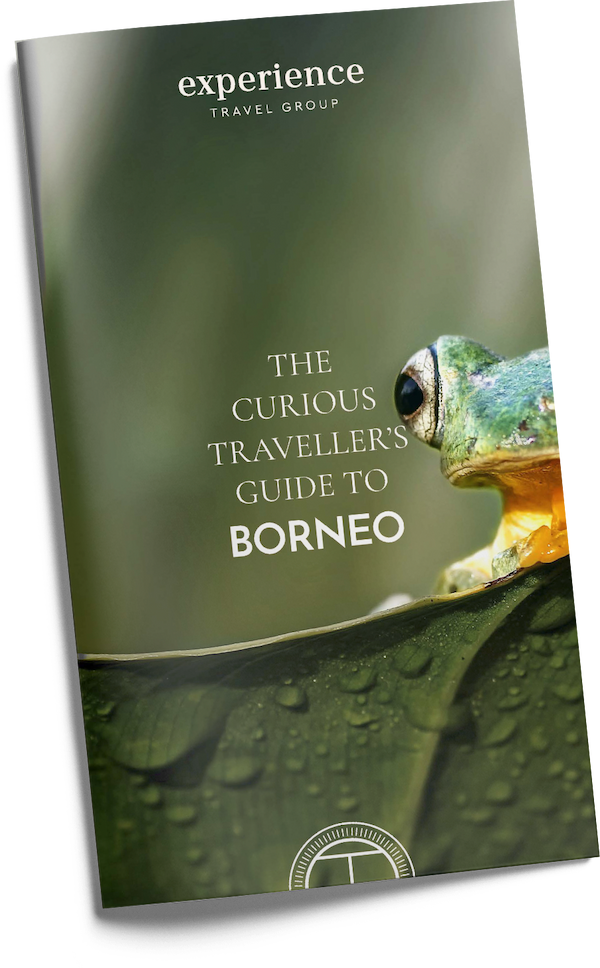 CURIOUS TRAVELLER'S GUIDE TO BORNEO
If you'd like to discover more, why not download the Curious Traveller's Guide to Borneo? This is where you'll find our experts' edit of hotels, experiences and beaches. We also break down the best time to visit Borneo by month and share more information about our approach to conservation in-country.
DOWNLOAD NOW
FCO-affected beaches in Borneo
Sipadan, Mataking, Pom Pom, Kapali & Mabul Islands
Travelling around Borneo is an incredible experience, but you should be conscious of a few areas that are currently affected by FCDO advice. East of mainland Borneo, in the Celebes Sea, there are some of the best scuba diving sites in the world. As part of the effort to conserve coral and marine environments, the government has limited the number of divers and snorkelers to Sipadan to 120 per day. This has kept the waters relatively tourist-free.  There has also been a government ban on accommodation since 2004 leaving the island with clean beaches and sea.
Celebes beach resorts and dive resorts can be found a boat ride away on Mabul Island, a diving destination in its own right. It is advisable not to stay in Semporna, the gateway to these islands because it smells of fish and the beaches are fairly dirty. Do also note that, there has been an FCO warning in the region since 2014, due to its proximity to the southern Philippine islands. However, the danger has now been reduced with a permanent military presence at all offshore islands popular with tourists.  Be mindful that travel insurance will not cover you in this area at the moment.
Selingan Island (Turtle Island)
Selingan Island in the Sulu Sea has white sand beaches and shallow seas. The main focus of this island is the turtle rehabilitation centre. While this is where you have the best bet of seeing a turtle, please bear in mind that we don't arrange trips here due to animal welfare concerns. It can also get extremely busy, with up to 40 people gathered around one turtle.  The island is on the border of FCO warnings so this is something to keep in mind if visiting here.
Lankayan Island
A speedy 90-minute journey from Sandakan jetty, this island boasts beautiful views across the corals that surround the island resort. It is an excellent place for diving as the calm Sulu Sea makes it a good place for beginners as well as experts. Nestled on the beach are the chalets that have been hand-built from local materials with beautiful views out onto the ocean. Turtle viewing on the island is another bonus as there is a large population that breeds here. FCO warnings are also in place here so it is worth considering this before planning your trip.
Kalampunian & Kelambu Beach, Kudat
Nestled in the northern tip of Borneo, these beaches are full of history having once been the most important trading post and capital of Borneo in the late 19th century. The surrounding areas are great for trekking, local fishing, and exploring tribal longhouses and mangroves. As for Kalampunian beach accommodation, there are good villa options for families and whilst it may not be the most spectacular beach in the country, it is in a great location – perfect for soaking up some of the local culture and off-the-beaten-track experiences the area has to offer. This island also falls under FCO warnings so be sure to take this into consideration prior to visiting.
---
Interested in a Malaysian Borneo holiday featuring one (or many!) of these beaches? Have a look at our suggested Borneo itineraries or our family holiday ideas to Borneo. If you'd like to talk to a specialist, you can always phone on 020 7924 7133 . Remember there are absolutely no obligations and we're here to offer advice for any stage of your holiday planning. 
---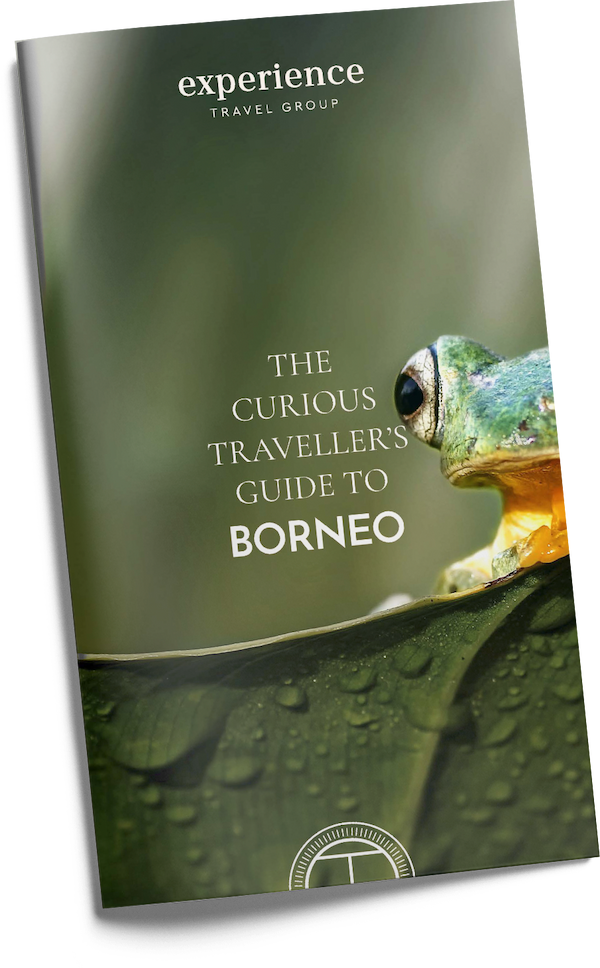 CURIOUS TRAVELLER'S GUIDE TO BORNEO
If you'd like to discover more, why not download the Curious Traveller's Guide to Borneo? This is where you'll find our experts' edit of hotels, experiences and beaches. We also break down the best time to visit Borneo by month and share more information about our approach to conservation in-country.
DOWNLOAD NOW