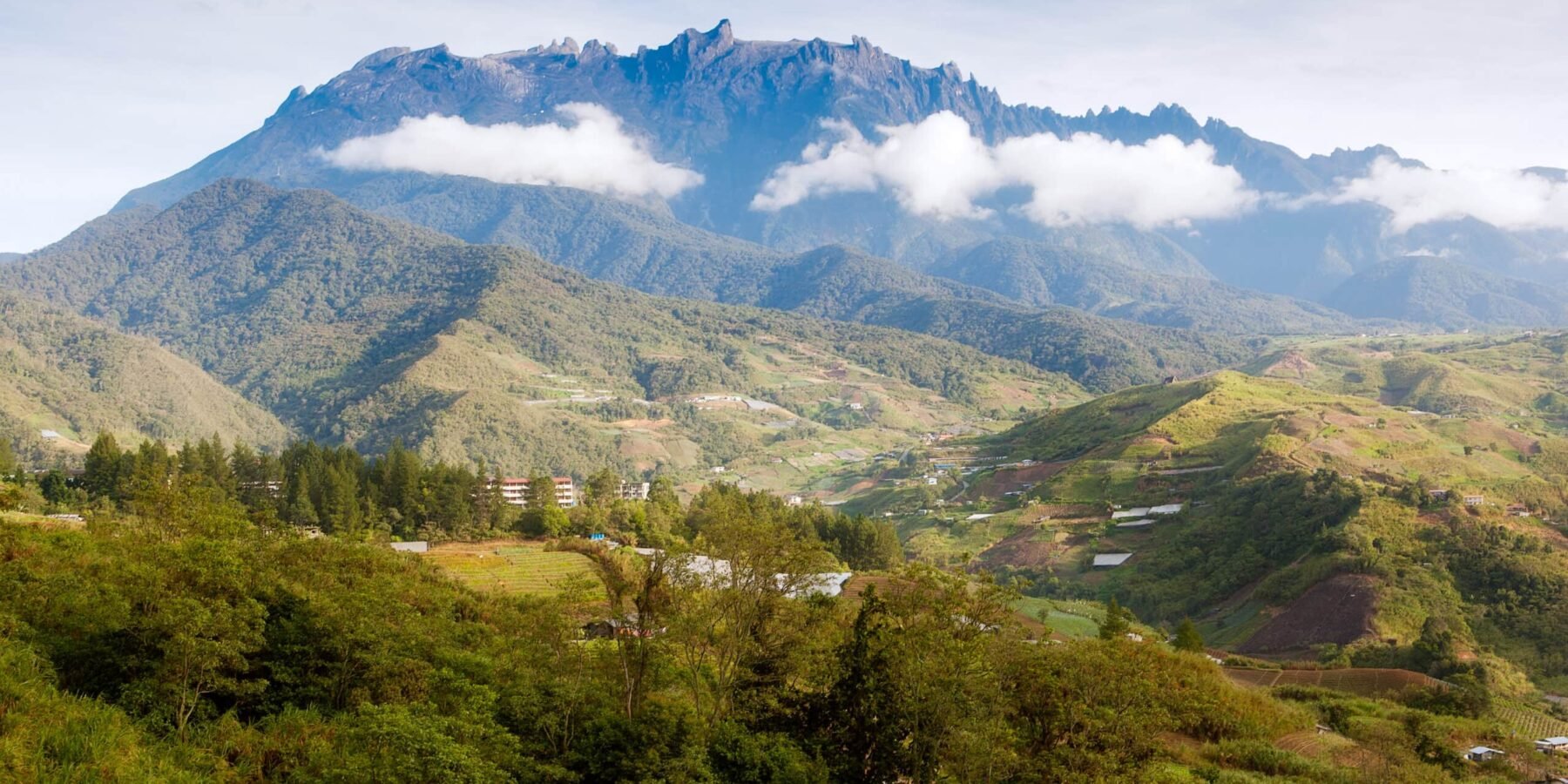 Standing proudly in the Kinabalu National Park is majestic Mount Kinabalu. Its peak is 4,095 metres above sea level, making it the highest mountain in Borneo. If you are fit and well-prepared, you can complete the climb in two days with an overnight stay. The terrain is rough, challenging, and very rewarding, with oak forests, bamboo, exotic ferns, and moss-covered trees along the way.
The rare and beautiful rafflesia plants are one of the fauna highlights on the mountain, and it's not unusual to spot orangutans as you pass by. Bird lovers will be thrilled with over 300 bird species, and nature enthusiasts can spot thousands of plant species, including slipper orchids and endemic ferns. Find out more about the island of Borneo in our dedicated guide. 
What to expect from Mount Kinabalu
As well as being the highest mountain on the island, Mount Kinabalu is also one of the tallest peaks in South East Asia.  Found within Sabah's Crocker Mountain Range, the hike will challenge you as your surroundings transform from tropical rainforest to subalpine landscapes, Montane grassland to alpine meadows. If you pay close attention, you might be in with a chance of glimpsing some of the 5,000 species of plant, over 300 types of bird, and an astounding 100 different mammals on the mountain ascent.
How long is the hike?
It's now only possible to climb the mountain over a 2-day trek, meaning one night's stay on the mountain. The hike to the tallest point, called Low's Peak, is around 8.7km each way, with an elevation gain of 2300m. 
The first day's walk is typically 4-6 hours, from Timpohon Gate to Laban Rata through lowland forest mainly made up of steps. After a stay in dormitory accommodation at Laban Rata, you'll start day 2 early for around 11km of walking. Day 2 is steep, with an 800m elevation gain in just 2.7km. The rocky surface can often be slippery, with guide ropes to assist your ascent after about 700m.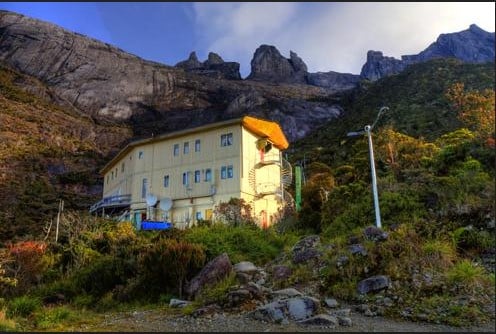 What is the mountain accommodation like?
When halfway up a mountain, luxury Borneo accommodation should not be expected. Accommodation along the way is simple dormitory-style lodgings with very basic amenities and limited electricity and heating. This will provide a comfortable place to sleep before your early start on day 2, up and down the mountain.
Do I need any climbing experience?
No professional climbing experience is necessary for summiting Mount Kinabalu. Anyone with an average level of fitness, prepared for hundreds of steps up the mountain, will be adequately prepared for the 2-day hike. Even attempting the routes via Ferrata requires no experience, instead, a safety presentation will be given prior to starting out.
When is best to go?
When deciding when to climb Mount Kinabalu, it's best to consider what else you'll be combining your trek with. There are plenty of other experiences in Borneo that are worth exploring in combination with the challenging Kinabalu trek. Create your ideal Borneo trip with ETG, where you can experience something truly unique, and off the beaten track.
The best time to go to Borneo is from May to October, offering dry conditions and an optimal climate for wildlife watching and outdoor activities. Peak season lies in July and August, so be aware that this is busier than other times of the year when looking to trek Kinabalu.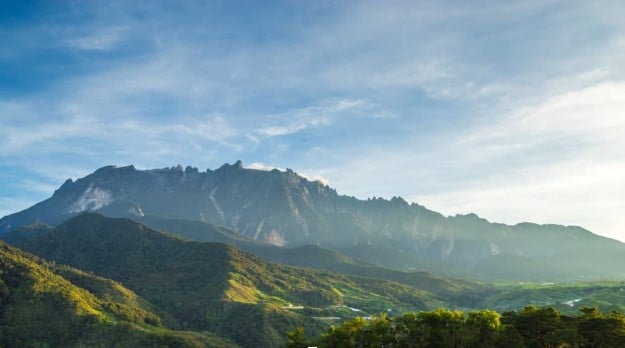 When should I book?
The immense experience of Mount Kinabalu is hugely popular among tourists. And with only 135 passes available every day, reduced after a local earthquake a few years ago, there is more demand than ever. As a result, booking early is vital. If you want to climb the mountain during peak season in Borneo, we recommend booking before the break of the New Year.
Climb Mount Kinabalu with ETG
Visitors love climbing Mount Kinabalu so much that it's recommended to register your climb months in advance – we can arrange that for you. Guides are knowledgeable and helpful, and a permit is necessary. There is no need for special equipment; a reasonable level of fitness and solid preparation is enough to complete the climb successfully, regardless of age and experience. 
Get in touch: we've conquered the mountain, met the guides, and stayed in the lodges. We'll make sure all the formalities get covered and that you're well-prepared for an unforgettable climb.