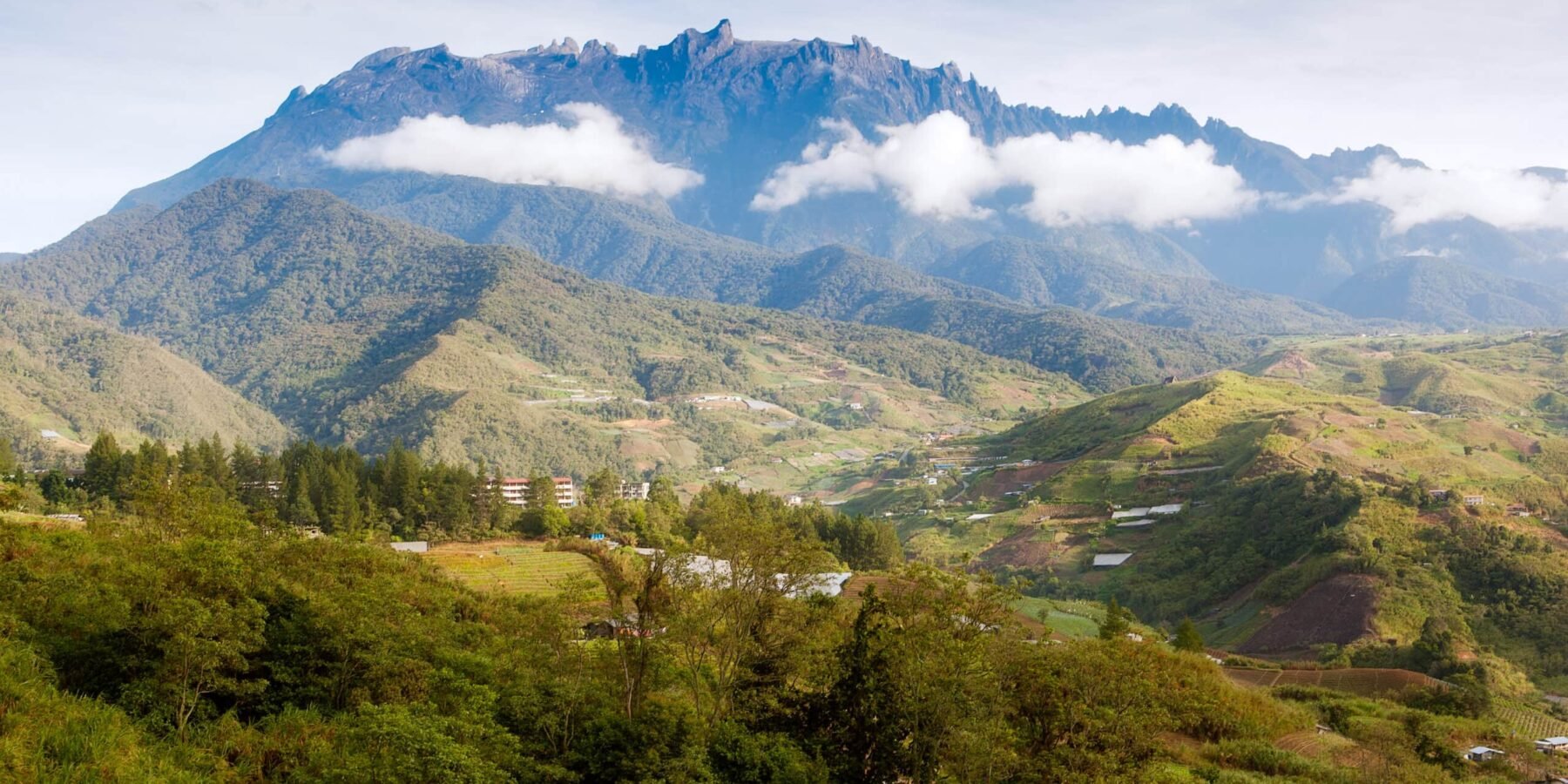 Borneo is like no other place on earth. The sheer variety in ecosystems, landscapes, and wildlife is something everyone should experience at least once in their lifetimes. With the oldest rainforest in the world, one of the tallest peaks in South East Asia, and some of the continent's best beaches, it's not hard to craft a dream holiday for all kinds of personalities. All the adventure of a tropical jungle with the relaxation potential of your perfect beach holiday, discover our favourite things to do in Borneo.
1. Scale Mount Kinabalu
If you like to include a little challenge in your time abroad, the tallest peak on the island should definitely make an appearance on your itinerary. This majestic mount makes for a stunning 2-day hike, with 1 night spent in comfortable accommodation with the chance to watch the sunrise over the horizon. Spot hundreds of species of plants and animals you'll find nowhere else on earth as you ascend, plus immense bragging rights when you eventually come home!
2. Wildlife Watching in Danum Valley
Danum Valley is infamously one of the largest areas of lowland forest, almost entirely untouched by humans, however, lucky for us, the area still allows easy access for curious visitors. Wildlife in the Danum Valley is incredibly diverse, and expert local guides are the best people to show you the best on offer. The Conservation Area in Danum Valley is notorious for birdlife, orangutans, pygmy elephants, and so much more, so you're absolutely sure to spot something you've never seen before.
3. Trekking in Bako National Park
For a little more of the fantastic Borneo rainforest, Bako National Park is overflowing with stunning animals and plants. Various pockets of different ecosystems, from thick jungles to rocky terrain, sustain life of all kinds. If you're a lover of hiking, Bako National Park is a hiker's dream with walks to suit explorers of all abilities and views that leave the avid adventurer speechless.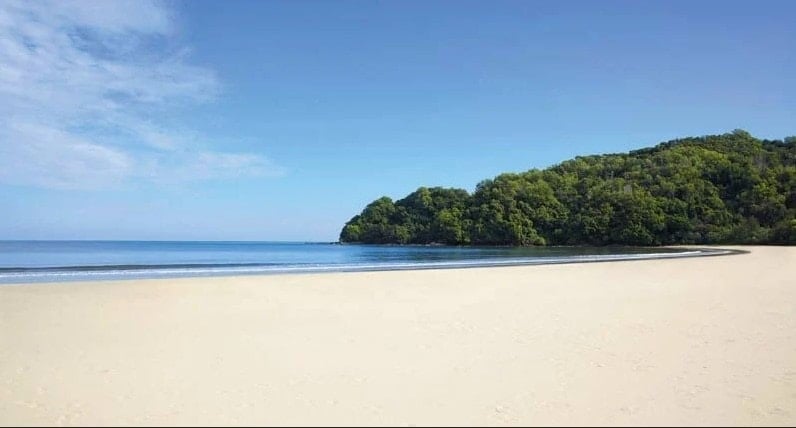 4. Sunbathe on Borneo's Beaches
While the lush lowland forest is a significant part of the island's identity, the beaches in Borneo are not to be underestimated. Found around the island, the sandy beaches are judged (by us) to be some of the best in Malaysia – and even the entire far East! Natural rock pools, green surroundings, and soft, white sand – what more could you ask for? There's nothing better than a relaxing afternoon spent paddling in gorgeous blue water, or simply dozing in the sun, especially after a day of jungle trekking.
5. Observe Orangutans in Rehabilitation Centres
Borneo is infamously one of the last places you'll find an Orangutan in the wild, hence they are one of the most popular things to see in Borneo. When trekking or exploring rainforest areas, you might just stand a chance of spotting one! But if getting up close and personal is more your style, don't feel hard done by. Rehabilitation centres in Borneo allow these incredible creatures to live in semi-wild environments, attempting to preserve the species as numbers dwindle due to the deforestation of their crucial habitat. Sites like Sepilok Orangutan Rehabilitation Centre have feeding platforms where sightings are more common or take a look at playful baby Orangutans in the nursery.
6. Venture into Magnificent Caves
In the safe hands of an experienced guide, Borneo's caves offer something genuinely eye-opening. Wander by torchlight through gaping caverns decorated with intricate stalagmites and stalactites, observing the power of nature first-hand. Mulu's Great Caves are one of the biggest cave passages in the world, with incredible tours inside led by expert guides to show you exactly where to look. If you're lucky, you might even witness a thousand-strong swarm of bats as they plume from Deer Cave.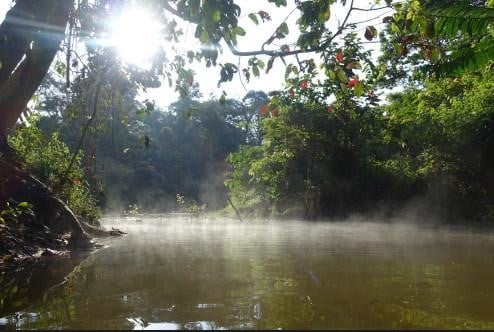 7. Drifting along Lazy Jungle Rivers
The water is a great way to spot some of Borneo's incredible native animals as they emerge from the thick jungle for a drink. Sitting comfortably on an inflatable tube, let the river take hold as you make your way downstream. Peaceful and quiet, you're in for an incredible ride. If your stay takes you near the Ulu Muda River, you can even enjoy entirely natural hot springs as one river meets a natural hot spring.
8. Visit Kuching
While the forests of Borneo could certainly be considered the main attraction, the island's towns are also worth a trip. Places to visit in Kuching, the capital of the State of Sarawak, include exquisite temples, traditional Malay houses, and white palaces. On a tour of the city, make sure not to miss the Sarawak Museum, full of ancient treasures beyond comparison.
9. Stop by Kota Kinabalu
If your trip will be based in Sabah, you can't miss the vibrant capital of Kota Kinabalu. Buzzing streets and nearby adventure activities, not to mention Mount Kinabalu standing proudly next door. This incredible city also acts as an excellent gateway to the Sabah rainforest, should you want the perfect mix of city and nature.
10. Learn about Borneo's Indigenous People
Borneo has a rich culture, with influences from the neighbouring countries melting with those from native peoples. The many distinct tribes, most of which fall under the term "Dayak", while for the most part no longer nomadic, have vibrant cultures and traditions. Visiting villages with guides, with local permission, is a great way to immerse yourself and meet members of these incredible tribes, such as the Penan and Rungus tribes. Whether it's for a night or just an hour, you'll experience something truly special.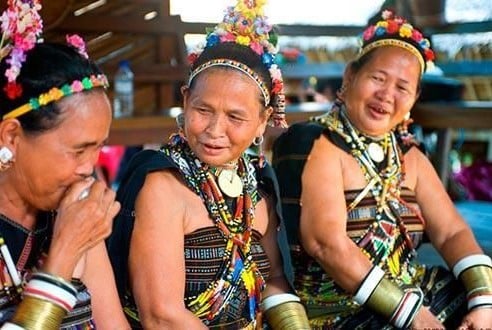 Borneo is an island bursting with potential. While we've shown you just 10 things to do in Borneo, there are endless possibilities. Browse our Borneo itineraries for more inspiration or get in touch with our travel experts to plan your perfect holiday.