Put simply, the island of Borneo is an extraordinary place for a holiday. It is home to the world's oldest rainforest, with the richest biodiversity in Asia and countless incredible species, making it a fascinating place to visit. However, with Borneo's unique forest environment increasingly under threat, we believe that low-impact, responsible tourism is vital. That's why we design Borneo trips with sustainability at their core - which actually makes a better experience for you, too.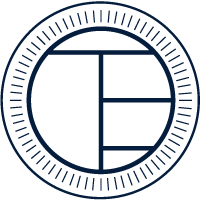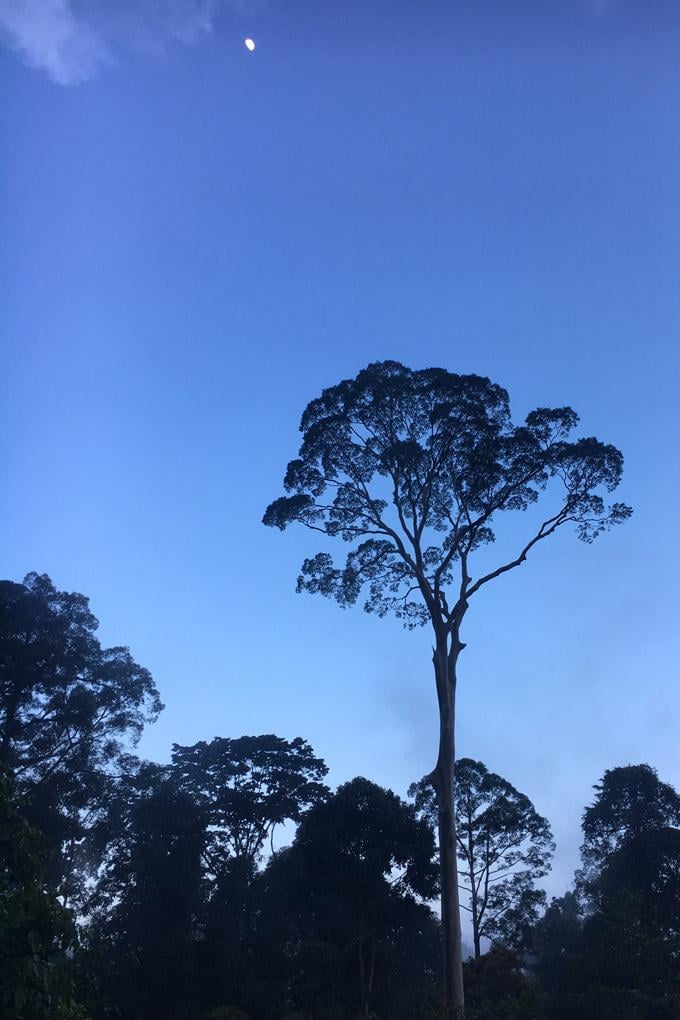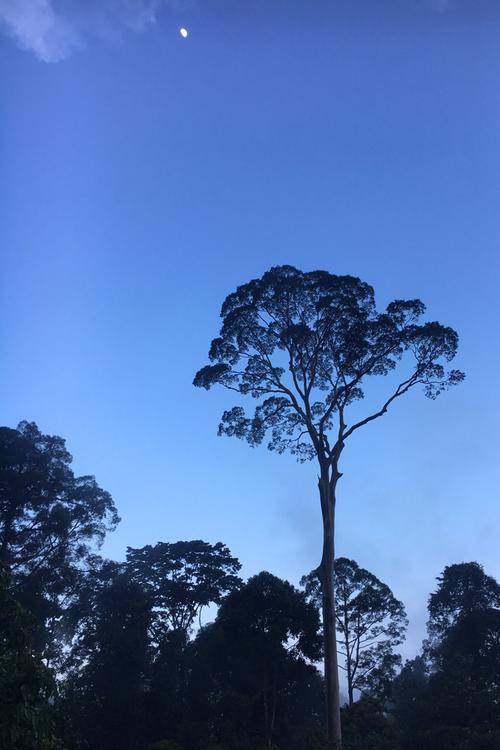 BORNEO
HIGHLIGHTS
To travel to Borneo is to be transported worlds away from the everyday. We all know the island for its iconic orangutan, but there are innumerable exotic creatures to discover: Proboscis monkeys and pygmy elephants, sun bears and Sunda leopards, hornbills and the world's largest flower, to name just a few. Beyond the wildlife, you'll find vibrant culture, staggering landscapes, and beautiful beaches (some of the most underrated in Asia, we reckon).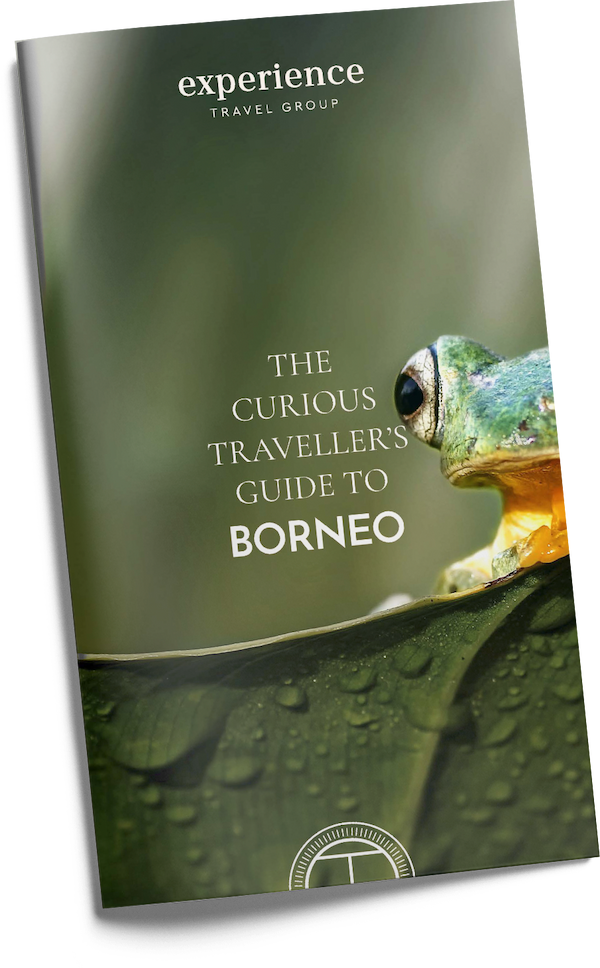 Curious traveller's guide to Borneo
If you'd like to discover more, why not download the Curious Traveller's Guide to Borneo? This is where you'll find our experts' edit of hotels, experiences and beaches. We also break down the best time to visit Borneo by month and share more information about our approach to conservation in-country.
Download Now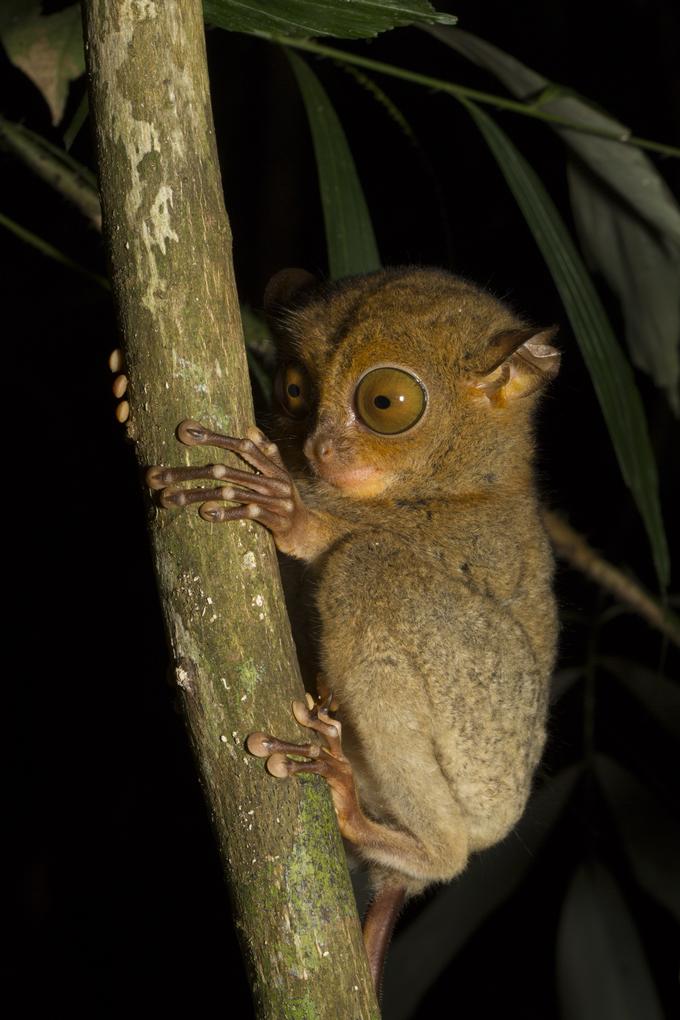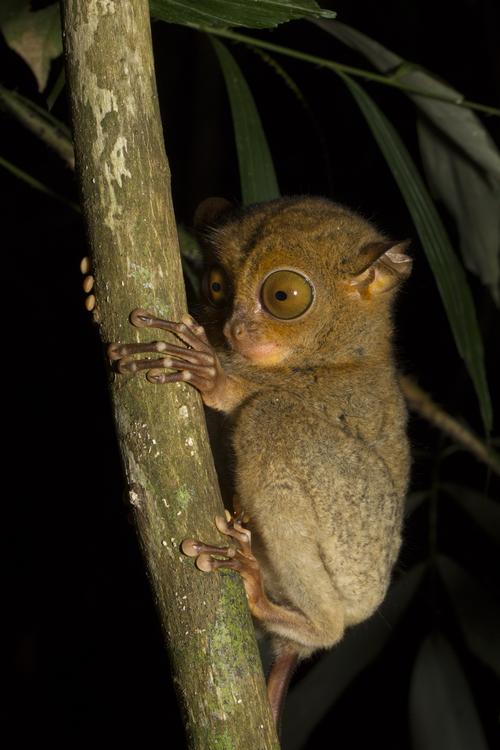 WILDLIFE
IN BORNEO
For more than 100 million years, the rainforest in Borneo has provided a home to countless incredible species of animals and plants. Infamous for being one of just two places in the world to spot Orangutans in their natural habitat, the varied ecosystems also support 15,00 plant species, over 200 mammals, over 100 amphibian species and 10 primate species. The unique conditions and thousands of years of separation from all other land masses have allowed entirely endemic species to exist, meaning a look into the wildlife here is an experience like no other.
Many of Borneo's animals and plants are critically endangered species, due to the impact of deforestation on the island, making rare sightings that bit more special. Just a few of the most fascinating animals to be seen on the island are:
Pygmy elephant
Proboscis monkey
Bornean rhino
Clouded leopards
Sun bears
Bornean bearded pig
Where to Visit on a Holiday to Borneo?
Most visitors to Borneo have one experience in mind: spotting orangutans. Sighting these incredible creatures in the wild is, without a doubt, magical and something every wildlife-lover should try to do on their trip. Yet there are countless more wildlife (and non-wildlife) based activities that the island has to offer. You might explore the intricate temples and thriving food scene of Kuching. You could discover the ancient traditions of the Murat people or other indigenous groups. Or the more intrepid might try to summit Mount Kinabalu, the highest mountain in Malaysia, for incredible views (and impressive bragging rights!).
Most of our itineraries focus on Malaysian Borneo, the most accessible part of the island, which comprises the states of Sarawak and Sabah. However, intrepid travellers may wish to explore Kalimantan (Indonesian Borneo), where we can organise fantastic experiences too. We usually recommend a holiday of 14 days or more for an in-depth exploration of the island.
We won't give away all our secrets now: part of the fun of an ETG trip is the element of surprise. Please look at our sample itineraries for inspiration, or get in touch for a personalised holiday suggestion. Our friendly travel team is always happy to help curious travellers get to the heart of this beguiling island.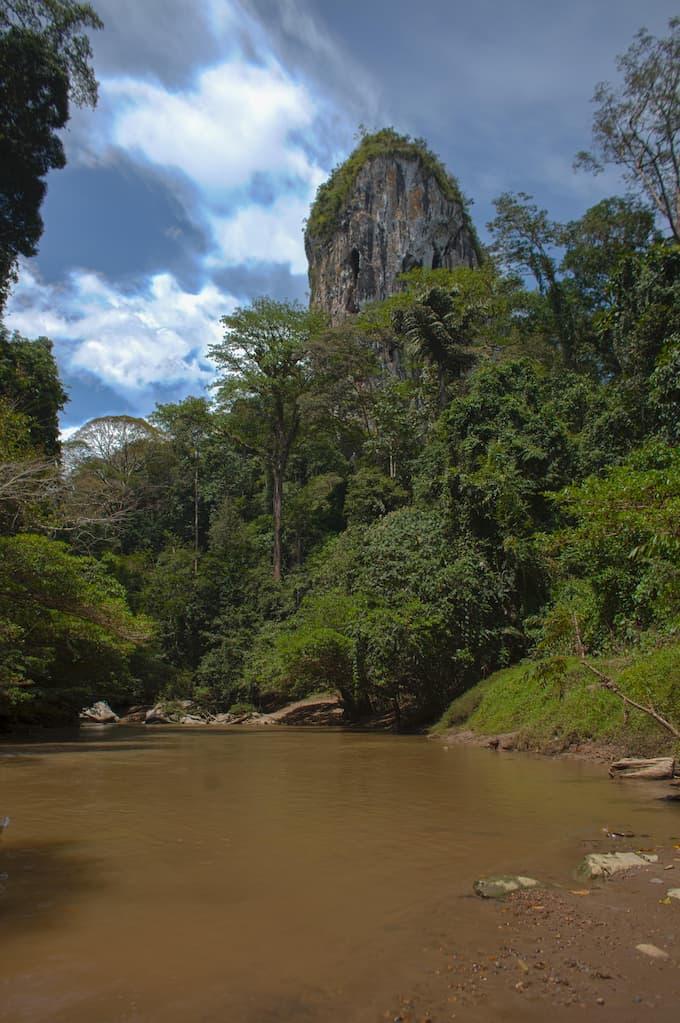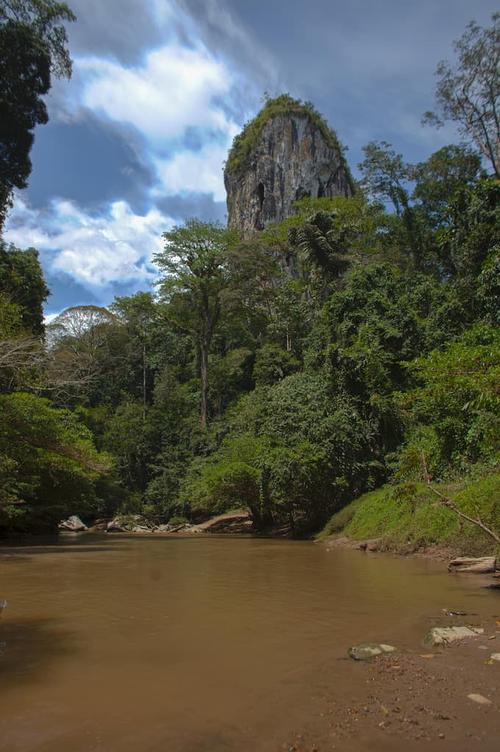 CULTURE
OF BORNEO
Borno is a real melting pot of cultures, languages and customs. With land shared between 3 different countries, along with the indigenous population and tribes, the sharing of land means plenty of traditions and delicacies to discover here. People of different religions, tribes, and backgrounds live peacefully beside one another around the island.
The indigenous community is split into a huge number of different tribes, some of which still live in the depths of lowland forests. Tribes often have distinct traditions, including tattoos, to identify them with their culture and families. A small percentage of the Penan people remain nomadic within an area of the rainforest, while others have integrated with society in some capacity.
FOOD AND DRINK
With such variety in communities, there also exists huge diversity in the food and drink to be found on the island. Street food and busy local restaurants are all good options for affordable and delicious food options. Being an island, seafood is a staple of the local diet, as well as ingredients sourced in the jungle. The food in Borneo is not generally considered spicy, so pickier eaters will be sure to find something delicious at all times. Some of the delicacies to try include:
Sarawak Laksa: A traditional spicy mixture with coconut milk, thin noodles, beansprouts, chicken and shrimp
Kolo Mee: Fried pork and noodle stir fry meal
Tuak: Gentle rice wine
Langkau: Form of moonshine, a strong type of rice wine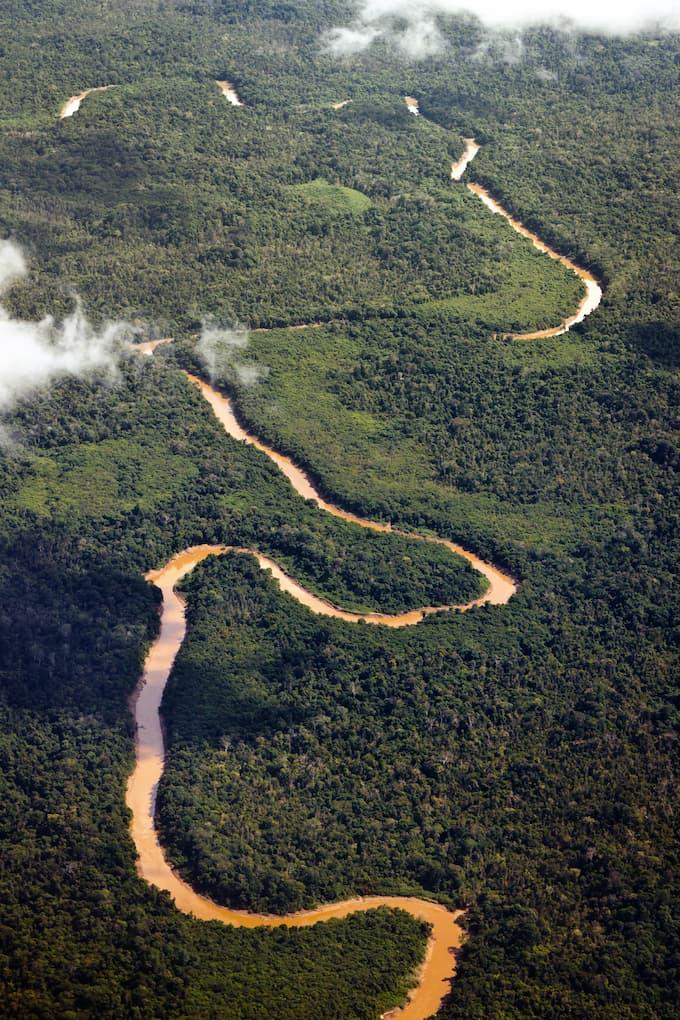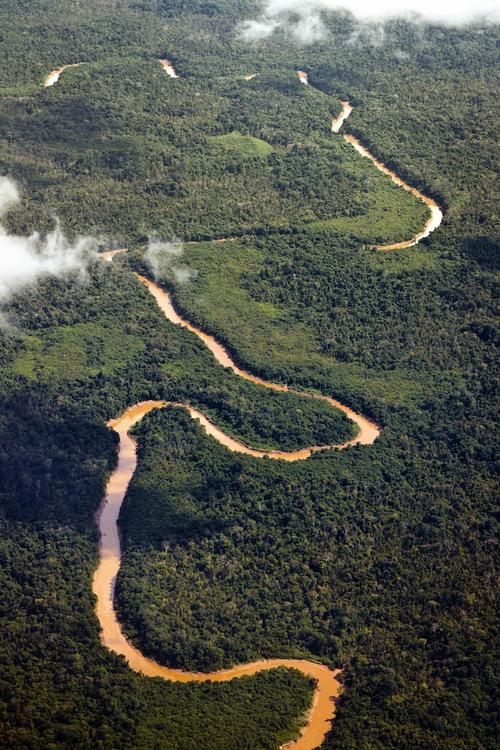 WHERE
IS BORNEO?
Asia's largest island is a wild and exciting place full of lush green rainforest, meandering rivers, rare mammals, exotic birds and beautiful beaches. It is east of 'peninsula' Malaysia and north of Java.
Borneo spans 743,000 square kilometres and is divided between Indonesia, Malaysia and Brunei. The northern part of Borneo mainly belongs to Malaysia and the states of Sarawak and Sabah. The Sultanate of Brunei is sandwiched between the two Malaysian states, and Indonesian Borneo (known as Kalimantan) occupies the majority of the southern part of the island. Borneo is home to over 18 million people. It provides a habitat for thousands of varieties of plant and wildlife species including orangutans, gibbons, Borneo pygmy elephants as well as many rare and endangered animals.
Although much of Borneo is wild, you can access most parts fairly easily whilst on holiday. Come with a sense of adventure though, and a keen eye for wildlife spotting.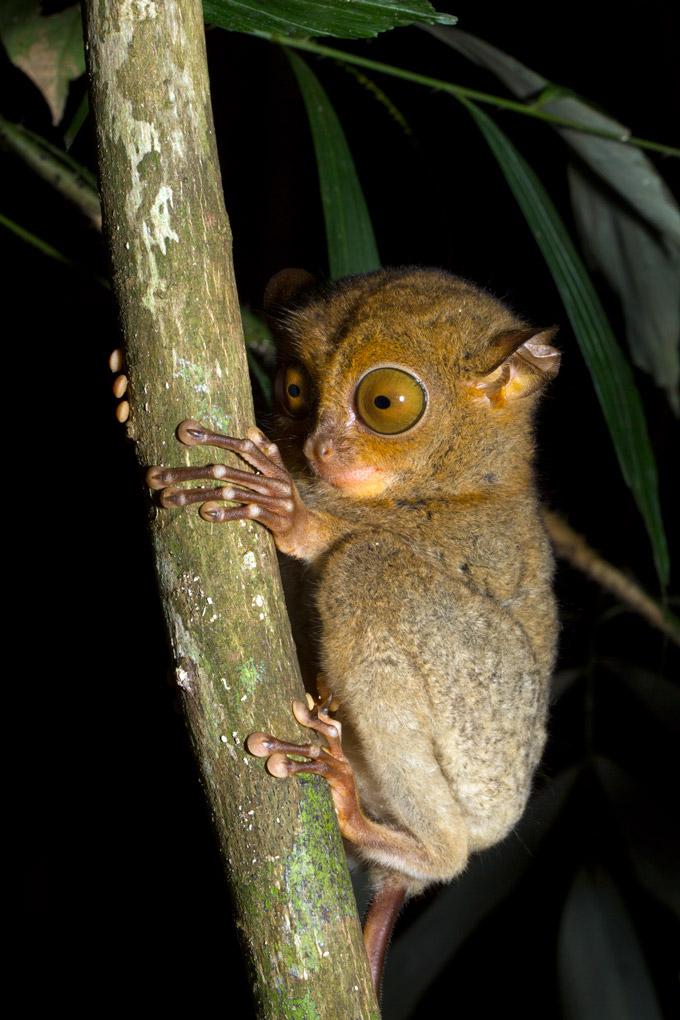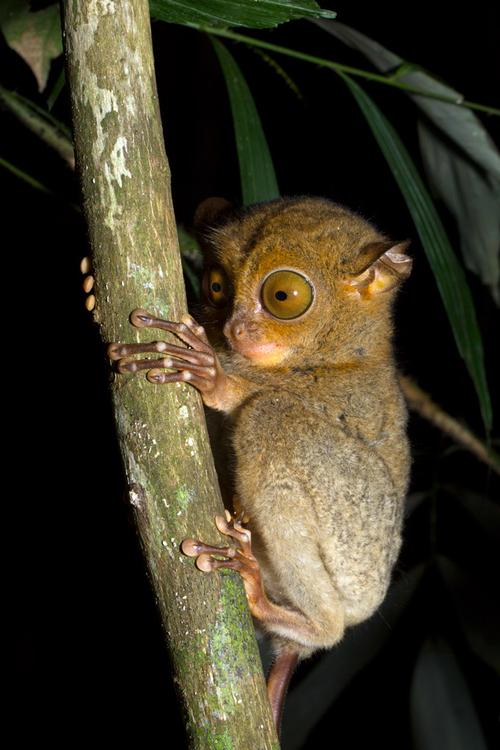 WHEN TO GO
TO BORNEO
Between March and October is considered the dry season and so the best time to visit Borneo. It's also the best time for spotting wildlife, including orangutans. If travelling with families, it's therefore ideal for an Easter or Summer holiday. Trekkers should note that September, with its clear skies, is a good month to tackle Mount Kinabalu.
SUGGESTED ITINERARIES IN BORNEO
Your luxury Borneo holiday will be bespoke. All our itineraries are built from scratch and go deeper than standard package trips. For Borneo family adventures and for first-time visitors, the Malaysian states of Sabah and Sarawak offer an irresistible 'pick n mix' of tropical islands, rainforests, charming cities and gobsmacking geological features. With formidable mountains and the world's largest caving system, Borneo adventure holidays are fantastic for the whole family, and we have plenty of unique experiences to free your intrepid side. The island is also edged by beautiful beaches, so you can still find that balance between discovery and relaxation.
Featured Holidays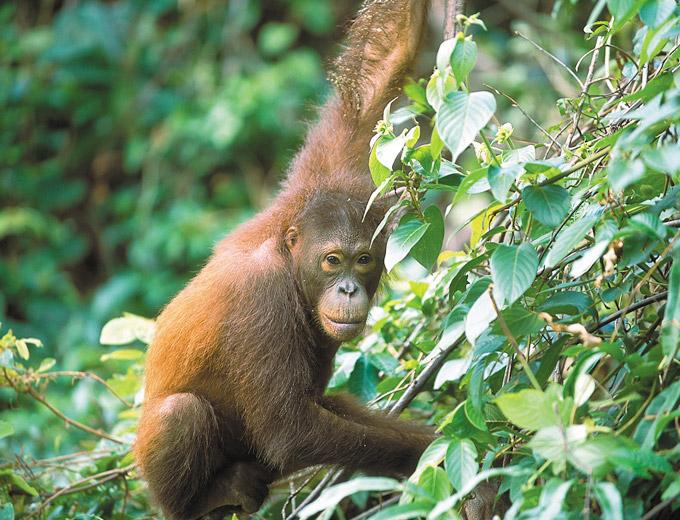 Witnessing an orangutan in the wild must be on every nature-lover's bucket list.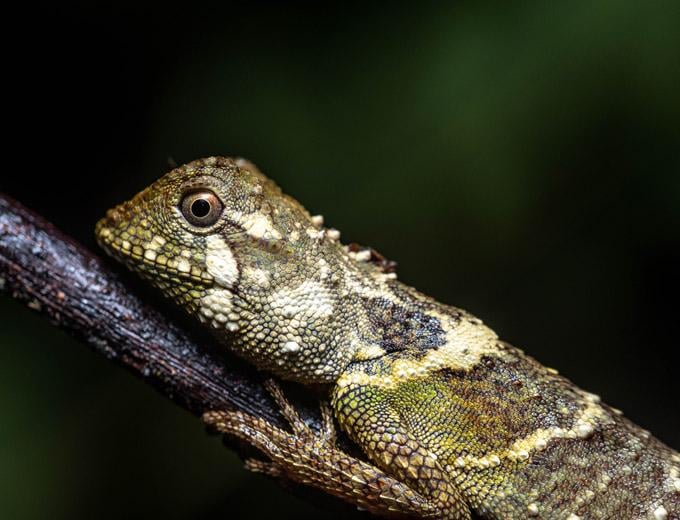 We design experiences that help protect Borneo's majestic wildlife as you encounter it.
POPULAR HOTELS IN BORNEO
To get a full and dynamic experience, we recommend travellers stay in various accommodations for different parts of their trip. For example, you could stay in a characterful boutique hotel in the city and a rustic lodge in the jungle. Some of the best luxury hotels in Borneo are beach resorts, many around the famous Kota Kinabalu, so you may wish to indulge in something high-end during the seaside segment of your trip. We're committed to finding hotels in Borneo that are perfect for you.
BORNEO TRAVEL WITH ETG
We've put a lot of thought into how we can enable you to experience the best that Borneo has to offer while having a positive impact on the environments and communities you visit. One of the key ways we do this is by working with private nature guides who are genuine experts in their field. They have the skills to ensure you get the best possible wildlife sightings and the knowledge to educate travellers on the challenges this magical island faces.
It is important that all our travellers have complete peace of mind before booking a trip. Please rest assured that we are a member of both ABTA and the ATOL scheme, which means that you are 100% financially protected from the moment you book. Take a look at this web page for more information about financial protection. Please also note that we've partnered up with Campbell Irvine to offer the best travel insurance policy on the market.
For advice on staying safe and healthy throughout your trip, a member of our friendly team will be on hand to help 24 hours a day before, during and after your holiday. We also recommend you consult the Foreign Commonwealth Office (FCO) for the latest travel advice before you travel.
~
Your next adventure
starts with a conversation
~
Every ETG journey is unique. Tell us your loves, your hates, your holiday ambitions, your hopes and fears, and we'll share a suitcase so full of inspired holiday ideas you'll need to sit on it to shut it tight.
Not sure what you're looking for? Let us inspire you...
Get in Touch
Call us 020 7924 7133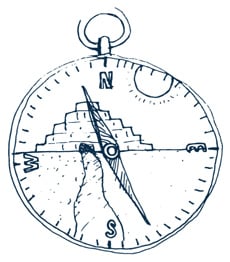 Why Holiday with Experience Travel Group?
Immersive
Experiences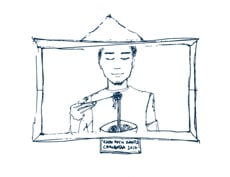 Immersive ETG holiday experiences let you genuinely connect to the people and places you visit. You'll learn as much about yourself as you do about them.
A secret
element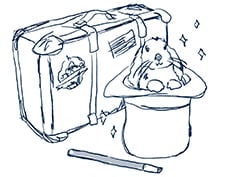 Sometimes you can know too much. Our holidays are specially designed to confound preconceptions and share magical, memorable, unexpected discoveries.
Travel
done right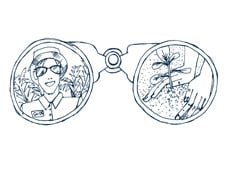 Our B Corporation certification, commitment to sustainability and 'give back' philosophy mean you can always be sure that every step you take is light. Ethical, mindful, guilt-free travel - travel done right
A thread of
luxury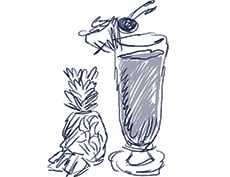 A thread of luxury that ties everything together. From beautiful boutique hotels to top-quality transport, to exceptional levels of service - whatever luxury looks like to you… it's yours