---
Journalist feature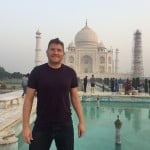 Robin McKelvie has been a travel writer, broadcaster and photographer since 1997 and his travels have taken him to over 100 countries. As well as writing for magazines and newspapers across five continents, including The Times, The Guardian and The Australian, Robin can also often be heard talking travel on an array of BBC radio shows. He is also the author of over 30 travel guidebooks and also now regularly blogs and writes online pieces.
We sent him on a research mission to Satpura National Park, India to discover its hidden riches. Less frequented than the more famous Ranthambore National Park, here he shares his experience. 
---
The tracker points to the paw prints in the sand. It may be first light, but they are unmistakable. It's a tiger. A large male. As we push on deeper into the cloak of the jungle the desperate warning calls of macaque monkeys echo around the treetops as India's largest predator approaches. In the safari jeep we prepare to shoot. The tiger will live, though, as today rifles have been replaced by Canons and Nikons. Welcome to the Satpura National Park, a rich oasis alive with tigers, not to mention leopards and sloth bears amidst myriad other wild species.
Satpura is a heart warming conservation success story. In colonial times the jungle here was ravaged by the British for hardwood trees. Today Satpura has recovered through conservation, investment and tourism. Until relatively recently Satpura was something of a local secret kept amongst savvy Indian tourists. Finally Europeans are starting to discover this central Indian oasis too. And no wonder they come.
The range of wildlife is as impressive as it is eclectic. On land there are those tigers, leopards and bears, plus wild dogs, giant squirrels and sambar (Indian's largest deer). It does not stop there. In the skies as I travel by canoe, on foot and in jeeps I watch soaring fish eagles and massive storks alongside brightly coloured kingfishers and noisy woodpeckers. In the water Indian marsh crocodiles rule.
My base for exploring the Satpura is Reni Pani Jungle Lodge. It proves ideal as its cottages are luxurious and set right in the jungle with knowledgeable guides on hand. Soon after arriving sunset approaches and it is off in the four passenger jeep with my guide, Jesan. He is engaging and knowledgeable, both enthusing about and sharing his own vast experiences with a beaming smile.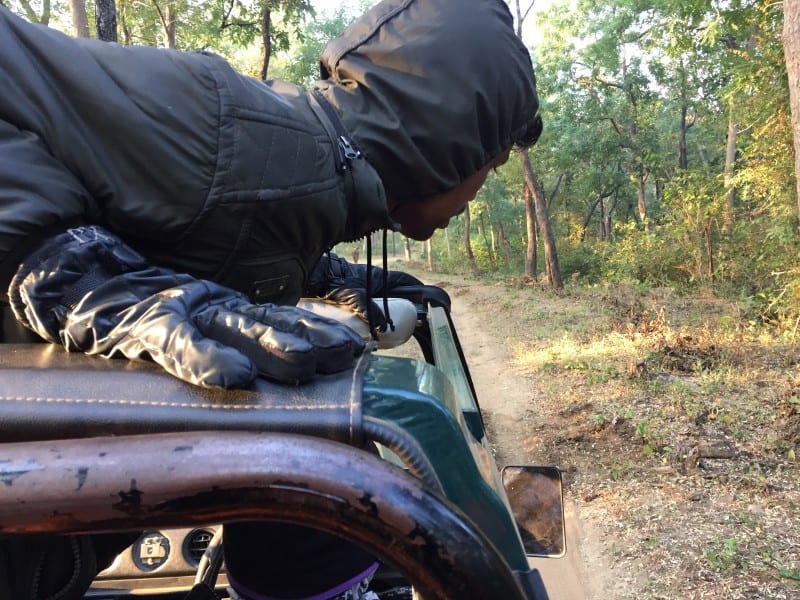 On this first drive we do not enter the park proper, but skirt around the buffer zone where man and animal co-exist. Tigers are a rarity here, but we soon find leopard tracks and bash off the dirt road into the scrub in search of these shy predators. We are joined by two Indians on a motorbike – even for locals the sight of a big cat is a thrilling one. We spend the rest of our drive spotting a hulking crocodile and a bright blue kingfisher sharing the banks of an irrigation channel.
The next morning it is up early to eek out into the inky blackness to catch more wildlife as it shakes off slumber. We park up at the edge of the lake and catch a boat over. The excitement mounts as the glowering Satpura Mountains brood back in welcome and the raw jungle looms into view. We switch to the jeeps of the qualified government ranger guides and drivers who take visitors around the park. Then it is off bumping along in search of wildlife. We lose a couple of hours in the world of safari scanning bush and tree for life and are richly rewarded with an ever-changing array of flora and fauna.
After a snooze on a terrace overlooking the jungle back at Reni Pani and a hearty lunch it is back on the boat across the Tawa Reservoir. This time I ditch the jeep to venture out on just two legs. I have two guides – one armed with a horn to raise attention and the other with pepper spray – but I still feel a surge of adrenaline at our new vulnerability without the jeep. I gingerly follow the ranger into the walks. The pace of safari walking is so much gentler and more laidback.
We wander along taking in a collage of brightly coloured butterflies, but the big mammals still lurk in these parts. We find tiger tracks, then a flattened patch of jungle where a large male tiger has been locked in a vicious battle to the death with a sloth bear. The mound of thick black hair and bear skull clearly indicate the victor.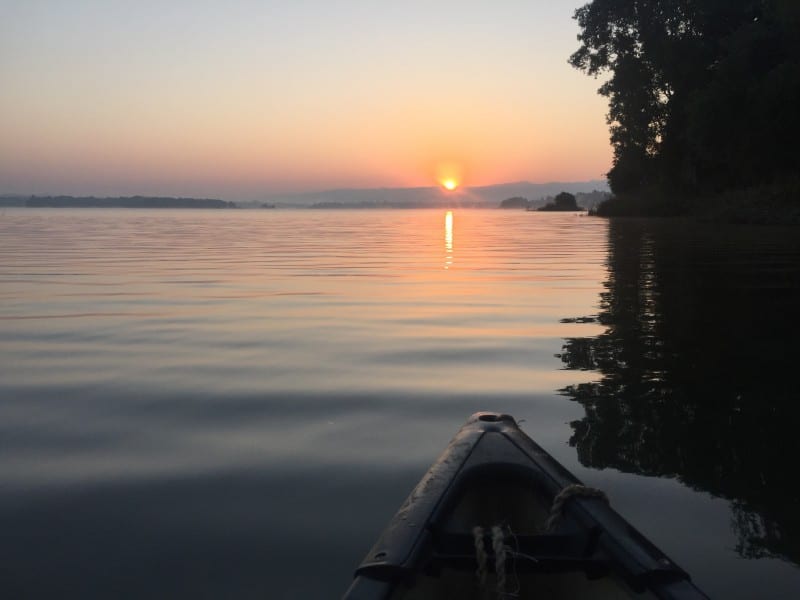 My last morning takes me back to the Tawa Reservoir, but this time I don't board a boat. Instead two rangers take me on a canoe safari. I have to earn my breakfast by helping out paddling across the serenely calm waters. The Satpura National Park looks at its best at sunrise. As the swollen Indian sun ekes up over the mountains the skies explode in a rich collage of fiery reds, burning oranges and bright yellows.
I catch sight of a herd of deer on land and a crocodile in the water, but the main focus of the canoe safari is the rich local birdlife. It's like paddling in a tropical aviary. Squawking parakeets swoop all around as do wagtails and various birds of prey. The most impressive for me is the volley of fish eagles I make out sitting by the lake's banks and then launching themselves high into the skies.
All too soon it is time to paddle back to the modern world and check out of my jungle home at Reni Pani. I don't leave with the tiger pelt and leopard tooth trophy visitors brutally garnered here a century ago. Instead I bounce down the track for the last time with a rich safari treasure chest full of memories, as well as a camera stuffed to bursting with images of this deeply special corner of Central India.
---
If you wanted to talk about a potential safari to Satpura National Park, do contact us on or email us here. For inspiration on how it could fit into a longer trip to India, have a look at our example holiday itineraries. Do note we can change these samples to fit exactly what you want to do; all our holidays are tailor-made so can be changed as you wish.
---