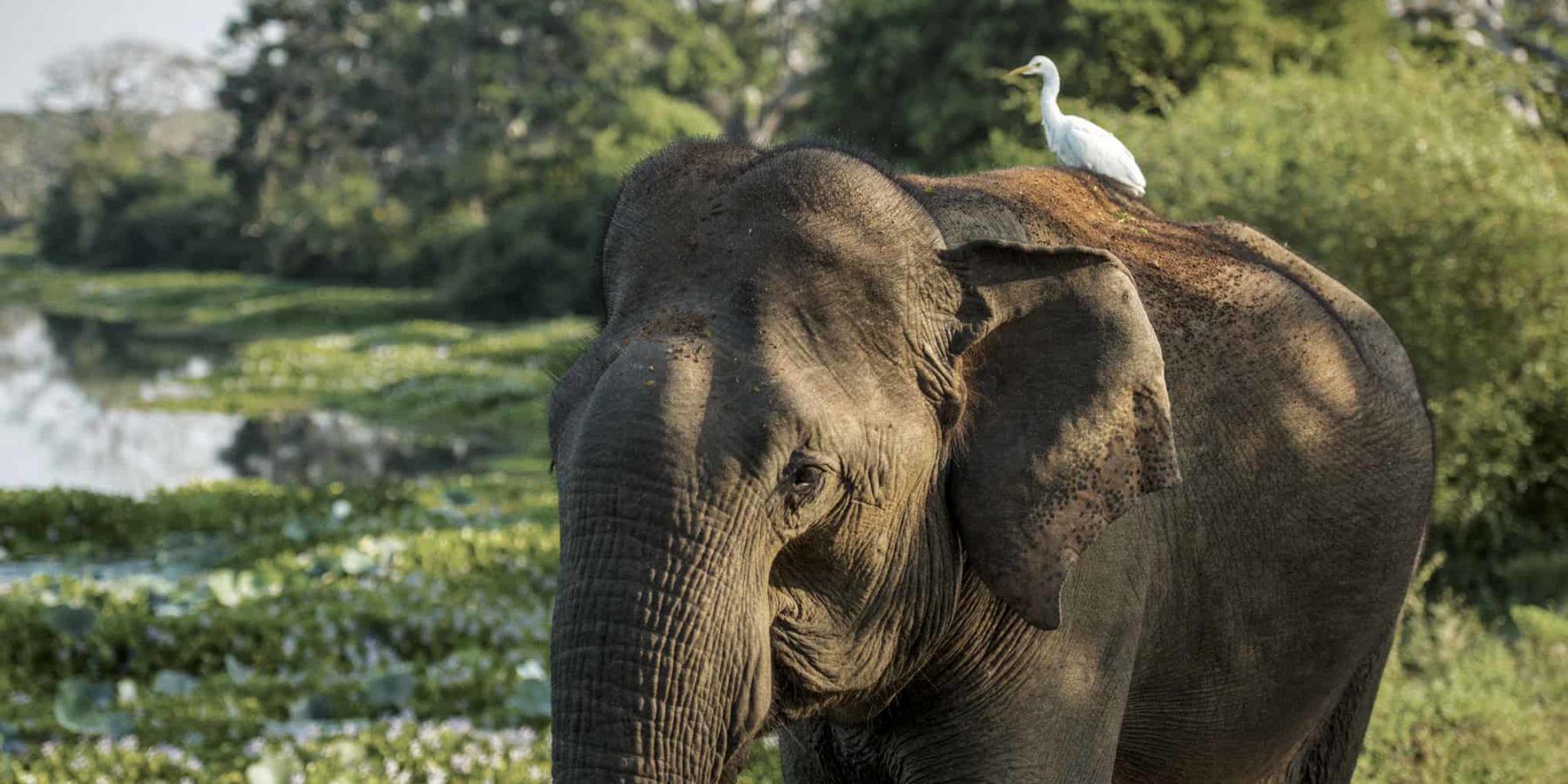 As Asian travel experts, it goes without saying that we at Experience Travel Group love elephants. Majestic, intelligent and playful, these gentle giants inspire awe and wonder in people of all ages and from all walks of life. And yet still, all too often, they are taken advantage of for the sake of tourists.
We aren't judging anyone who might have taken part in an "unethical" elephant experience at some point in their travels, because there is a real lack of awareness of how elephants should be treated. Many people still don't know, for example, quite how damaging riding elephants can be. It's not only the fact that the ride itself is distressing for the animal, but that they are often subjected to a severely cruel regimen before they are ridden to ensure that they are safe around humans. This process, which is unsettlingly referred to as "crushing the spirit", can consist of beatings, starvation, and long periods being chained and caged. The impact of this is that they are frightened into submission and will "behave" for humans.
At ETG we stopped offering elephant-riding experiences many years ago but now we also advise travellers to be wary of any activity that involves physical interaction with the elephant (some can be well-monitored, but it is risky – do be sure to investigate with your tour operator if you are unsure).
That said, there are plenty of ways in which you can still encounter elephants up close that are ethical and sustainable. This includes observing animals in the wild or in a sanctuary that is founded on the principle that captive animals should be allowed and enabled to behave in the most natural way possible.  It's also heartening to see that many places that once offered close physical interactions between visitors and elephants (such as bathing) have gone on to adapt and improve these experiences with animal welfare in mind.  Here are a few of our favourite experiences in South and Southeast Asia that allow you to have a magical encounter that is both kind and ethical.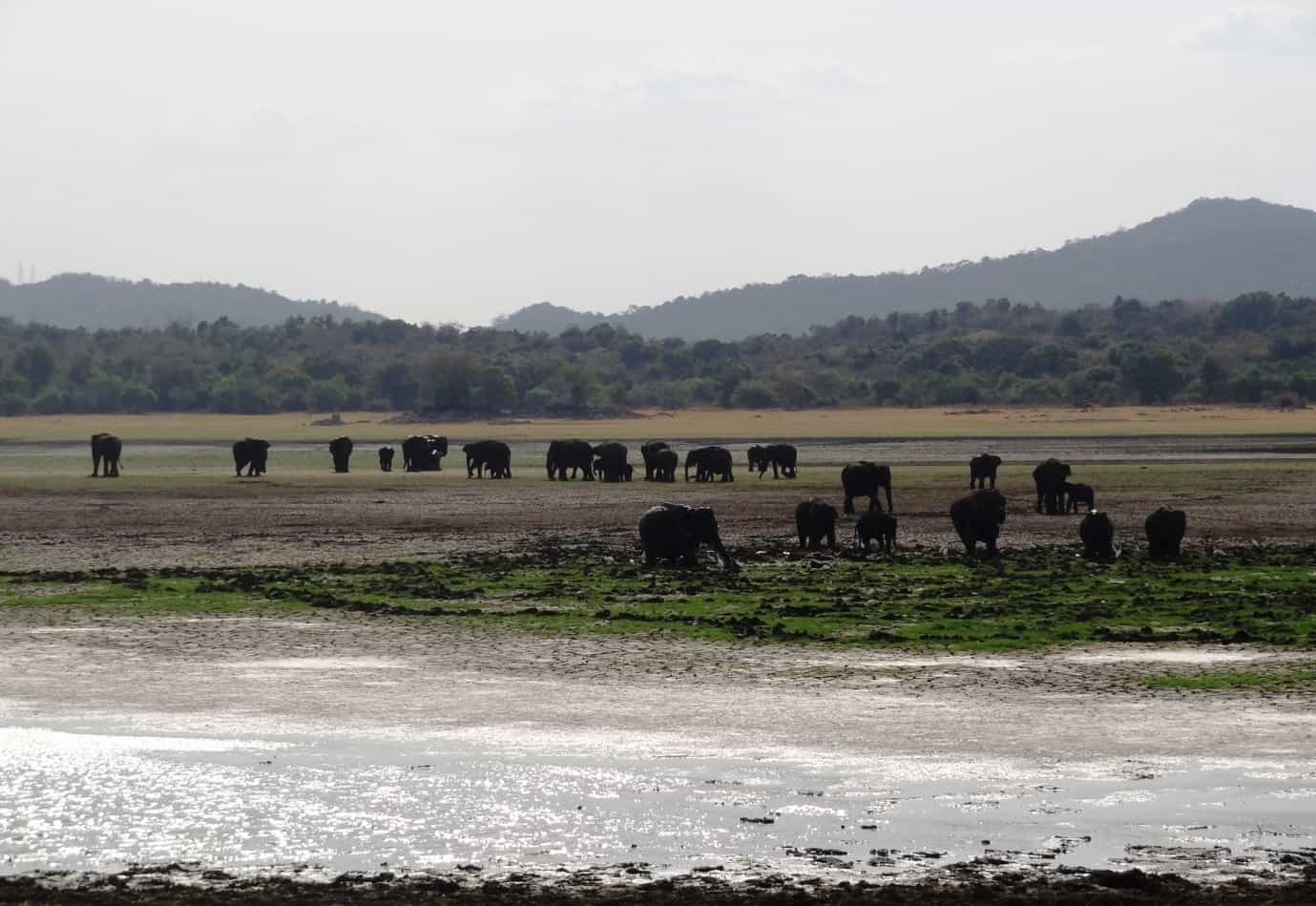 The Elephant Gathering, Sri Lanka
Year-round, Minneriya National Park in Sri Lanka is home to one of the largest gatherings of Asian elephants in the world. If you're lucky enough to be travelling in September, you will actually witness the largest, as the scarcity of water throughout the dry season from July-September causes elephants to congregate by the Minneriya Tank. The parks' rangers are used to conducting tours that are careful not to disturb the gathering, and tourist numbers are monitored during this time.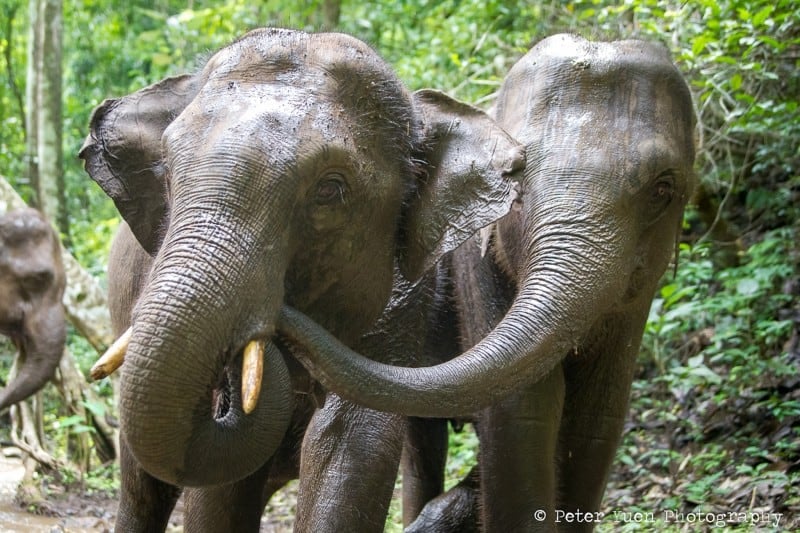 Walking with Elephants, Chiang Mai, Thailand
For those who love the outdoors, this pioneering project enables travellers to trek to find elephants living in the forests of Chiang Mai. The Mahouts Elephant Foundation was set up by Sarah Blaine in 2015, who witnessed first-hand the terrible ways in which elephants were being treated for tourists' entertainment and decided to set up an ethical alternative. The resulting project offers tourists a remarkable chance to camp with a Karen hill tribe community, who will help you seek out elephants in their natural habitat. They keep a respectful distance and follow the elephants' natural paths. A brilliant, authentic way to see elephants in Thailand living in harmony with rural communities.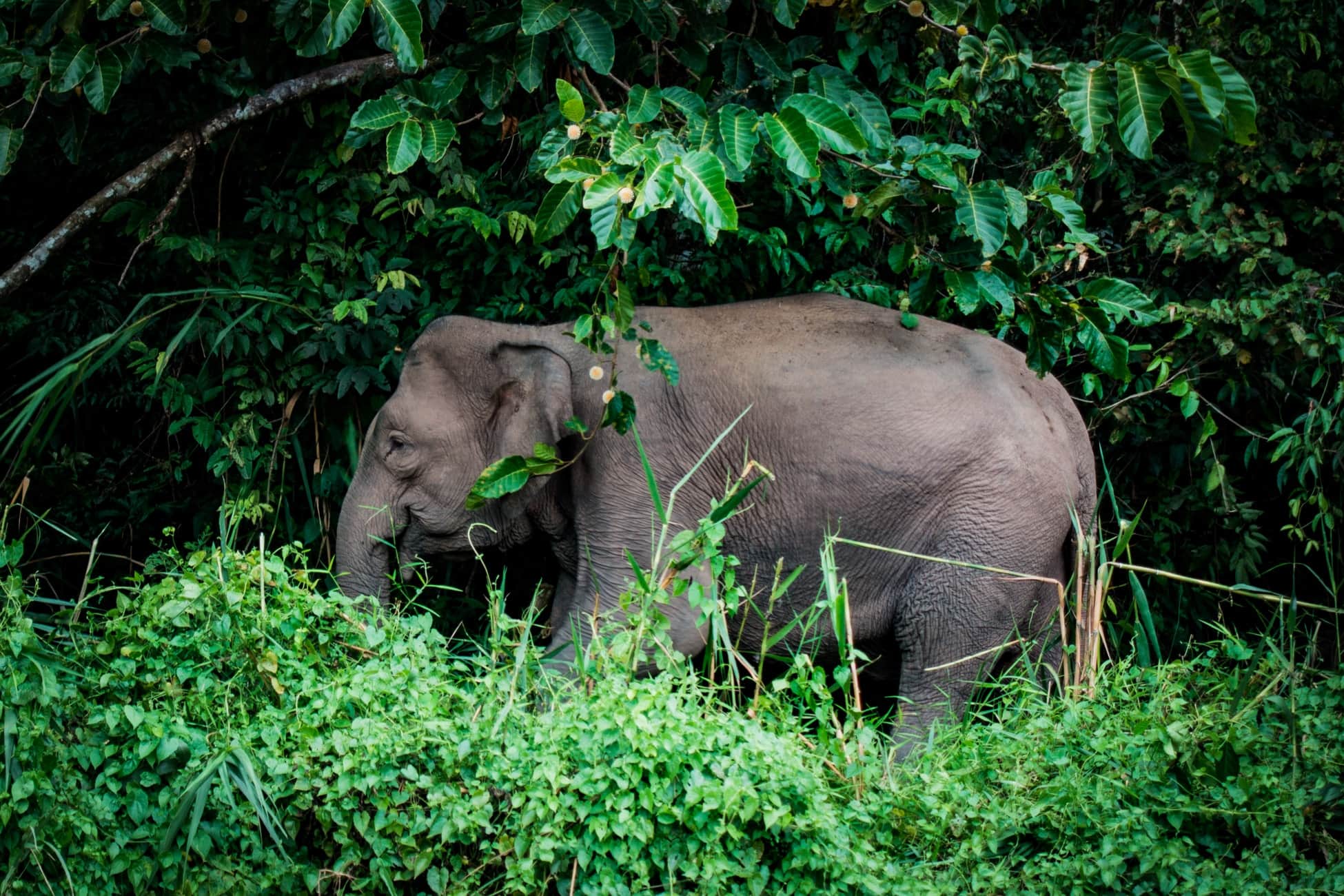 Pygmy elephants, Borneo
Borneo is renowned for exceptional wildlife, with the pygmy elephants being just one animal in the diverse menagerie. The Danum Valley conservation area is one of the places which the unique species calls home – and, fortunately, the area is also committed to research, education and habitat restoration. Borneo pygmy elephants are in fact considered a subspecies of Asian elephant; they are not dramatically smaller than elephants found in peninsular Malaysia, but are remarkably tame and passive. Here, you have the opportunity to spot them either on a guided jungle trail or by riverboat, both with an experienced naturalist as your guide.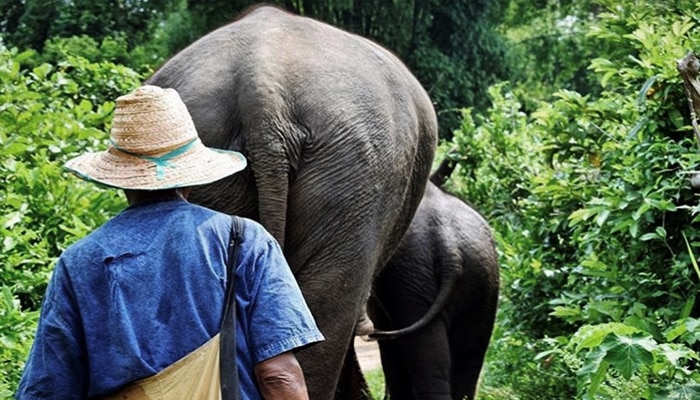 Feed and bathe elephants, Laos
If you want to see elephants in Laos, Mandalao is one of the best places to do it. The project was set up by a team who are passionate about protecting elephants to fund their conservation work. It is unique in that you can get right up close to the seven elephants and walk with them while they eat, bathe and play, but still the project is managed carefully to ensure that this process does not distress or overwhelm the animals.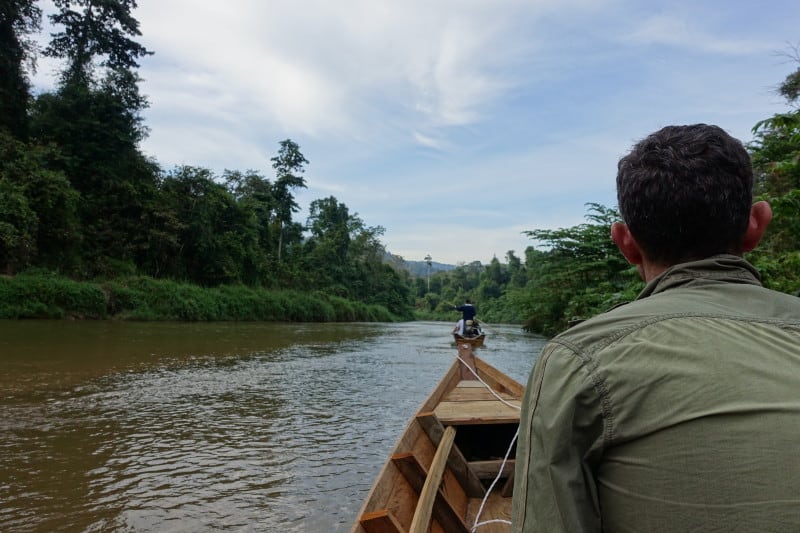 Witness wild elephants, Malaysia
Earth Lodge is considered by ETG co-founder Tom Armstrong 'Malaysia's best-kept secret', a remarkable spot that captures the true spirit of an eco-lodge. Here, you'll find a vast array of exciting activities – not least the chance to spot wild elephants roaming the surrounding jungle. On his own visit, Tom was lucky enough to spot a family of three elephants in the distance as he travelled down the rivers by boat.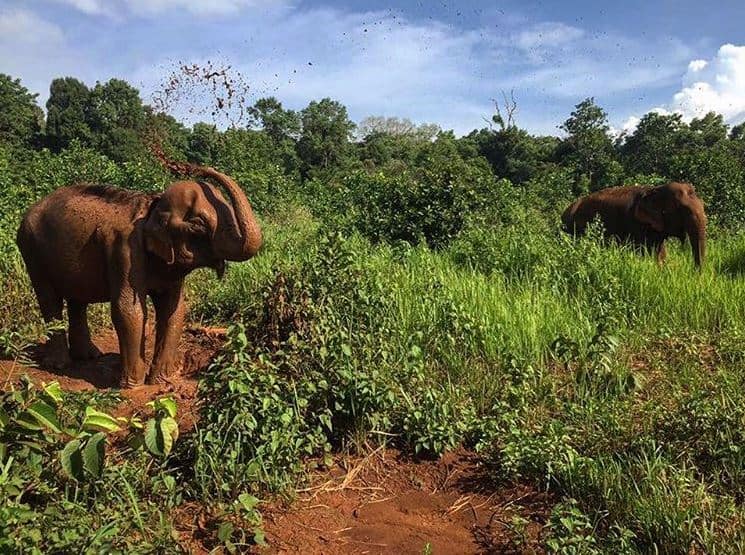 The Elephant Valley Project, Cambodia
The Elephant Valley Project is an NGO which aims to protect the health and welfare of sick or injured elephants in the Mondulkiri region. They have cordoned off a large forest area in which elephants can roam, and which tourists can visit for a day or an overnight visit. You can even spend half a day hanging out with the elephants and the other half volunteering with the project, which can be an excellent option for families. The aim of the project ultimately is to educate people and change attitudes towards animal welfare.
CURIOUS ABOUT ASIA?
For more inspiration and ideas about travelling to Asia, head to our website.