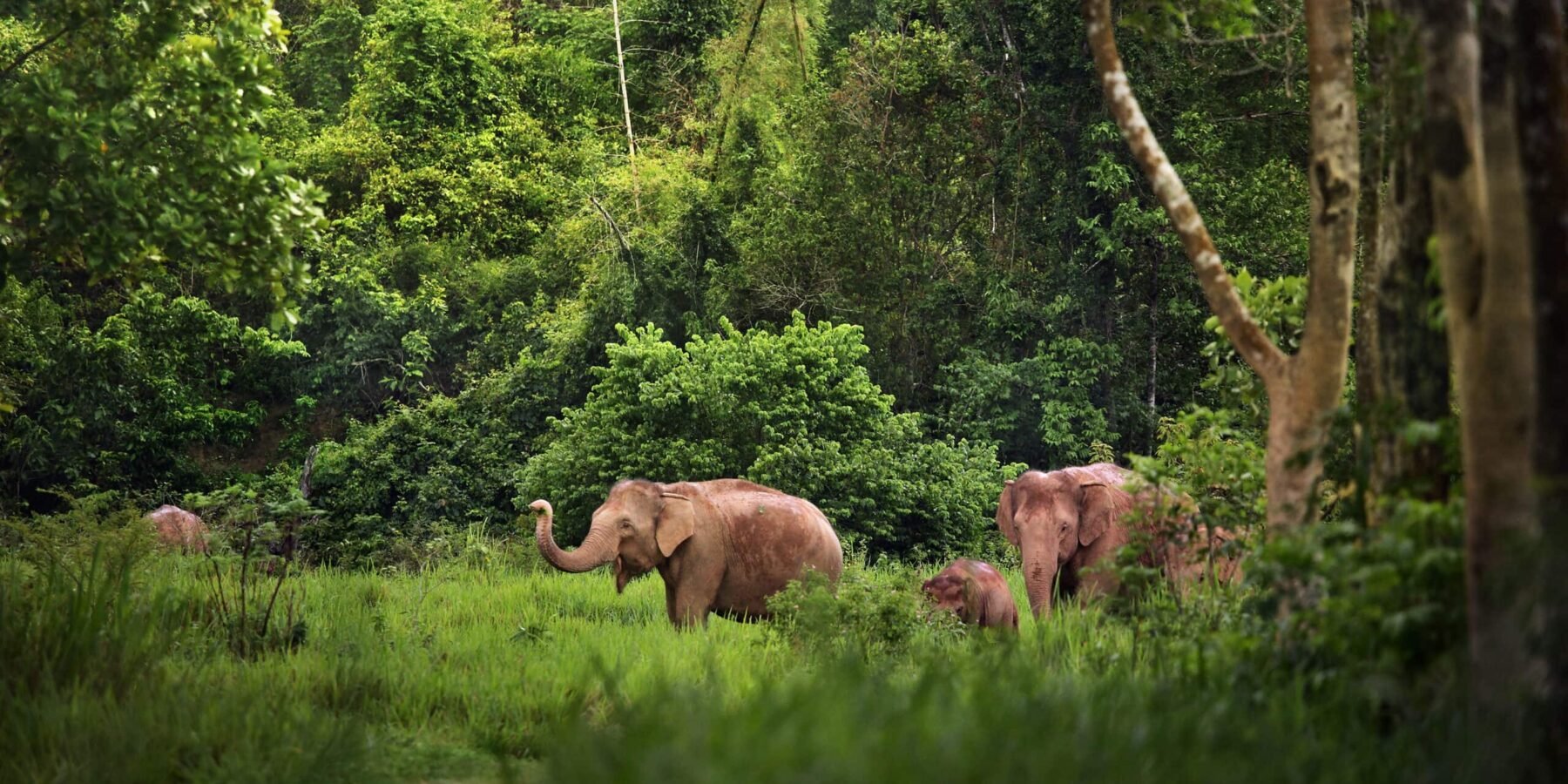 Even more so than its South East Asian neighbours, Thailand is home to many wild and domesticated Asian elephants. Around 3,000 elephants live throughout the country, about half in captivity.
Although we would all like to see elephants in their natural, wild habitat, this isn't always possible.  There are elephants that have been rescued from the logging industry, from temples, circuses or from maltreatment in other forms of captivity. Others are injured, orphaned or are in conflict with local communities.  For many reasons it can be unfeasible to return them to the wild and this is where sanctuaries come in.
Sanctuaries and parks can be amazing places to see and experience these fascinating animals up close.  However, we all want to know that the captive elephants we observe are being cared for to a high standard, in an environment that mirrors their natural habitat as far as possible.  In this blog, we will share our thoughts on the sanctuaries that we think provide an ethical experience that is fun, educational and memorable for all the right reasons.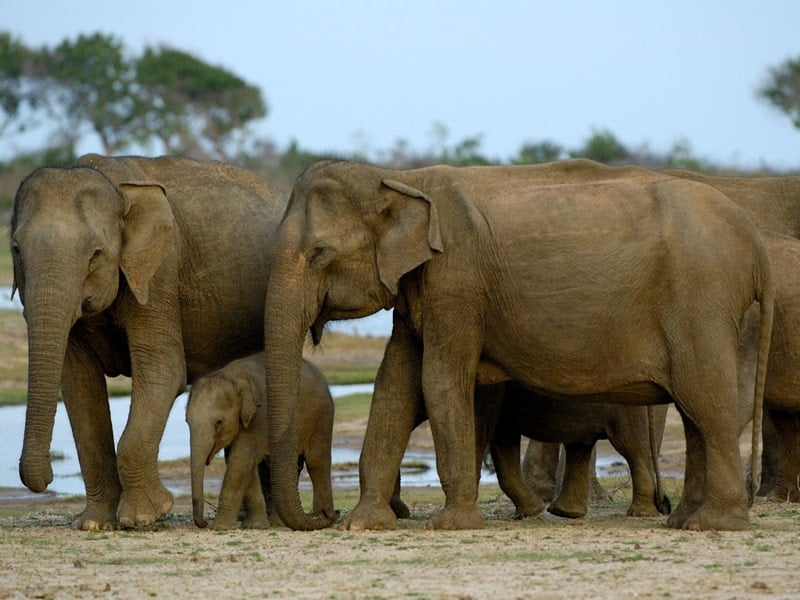 Can You See Wild Elephants in Thailand?
Around half of Thailand's 3,000 elephants still live in the wild. As they roam in jungles and rural areas, and you need to avoid getting too close, it's rare for tourists to catch a glimpse of Thai elephants in the wild. While there are certain locations where it's more common for wild elephants to be spotted – and certain steps you can take to increase your chances – like any wildlife experience, there are no guarantees.
It's much simpler to experience Thai elephants in specially-designed sanctuaries or designated parks where sightings are guaranteed. We find that interacting with these wonderful creatures in places which are thoughtfully and ethically managed makes for a much more positive experience overall.
Can You Ride Elephants in Thailand?
There are parks and sanctuaries in Thailand that offer elephant riding. However, although the idea of riding an elephant may be appealing, research shows that riding elephants causes them discomfort and long-term suffering. Although they are large and strong, elephants are not physically suited or bred to carry people; the saddles used for riding them can inflict problems to their spines and wounds on their flanks. For these reasons, we don't include elephant riding in any ETG itineraries.
We strongly believe it's possible to have an incredible elephant experience in Thailand without riding them. Instead, feeding or walking beside domesticated elephants or watching them bathe can be a great way to observe first-hand just how gentle, kind, intelligent and sensitive these amazing animals can be.
What Is An Ethical Elephant Experience?
There are 100s of elephant parks and sanctuaries scattered throughout Thailand but it is difficult to know whether a place that brands itself as a sanctuary or rehabilitation centre really is as ethical as it claims to be. Sadly, not all these centres treat their elephants well – keeping them in close captivity, not feeding them enough (to save costs), overworking them (for the benefit of tourist income) and using unnecessarily negative behaviour (to control them). For this reason, it's crucial that you take advice to guide you regarding which parks to go to and which to avoid. 
Here at ETG, we are not wildlife or welfare experts. But we work hard to understand the story behind each park or sanctuary we feature, what it offers guests and, most importantly, at what cost to elephants and their environment. We use the knowledge and experience of NGOs and other organisations who are experts in this field, and we work closely with our in-country partners who share our ethical standards and carry out their own audits. Between us, we ensure we visit each park at least once.  
We have used this knowledge to compile this list of our favourite parks in Thailand. However, we are always reviewing what we offer because things can change from year to year. We've seen some centres change for the better as awareness has grown surrounding issues such as elephant rides and more recently other forms of contact (such as through bathing) and we heartily support this progress.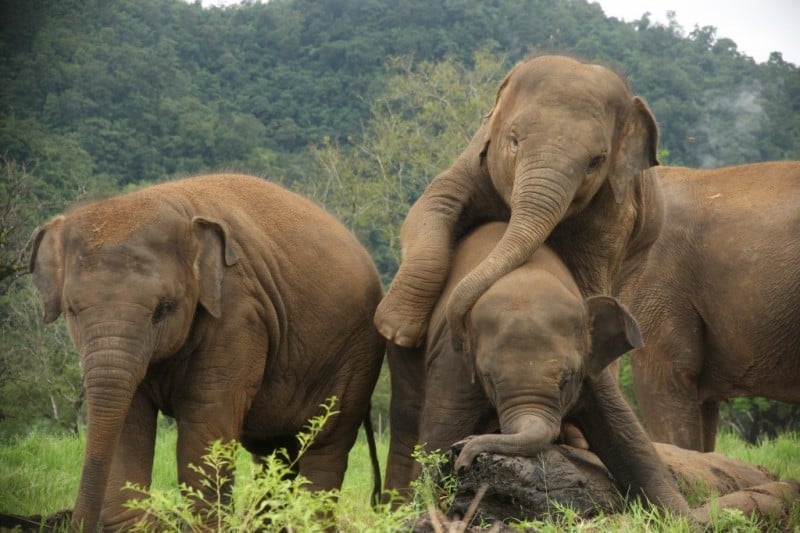 Recommended Elephant Sanctuaries in Thailand
As the indigenous Thai elephant population once roamed throughout the country, it is possible to find sanctuaries in most areas of Thailand. To help you with your holiday planning, we've shared a list of our favourites across the country below. You can also read more about our top-rated elephant experiences in Asia on this blog.
Elephant Nature Park, Chiang Mai
For a great day trip for those visiting Chiang Mai, we recommend Elephant Nature Park. It was founded by Lek Chailert, an award-winning conservationist who has been advocating for elephants' rights and welfare in Thailand for many years. She also founded the Save Elephant Foundation, an organization that fundraises for and supports elephant sanctuaries. Rescued elephants are free to roam in a gorgeous forested-mountain setting; they are not required to work, do not perform tricks, and are not ridden, but instead, are allowed to live a more natural life.  As part of their 'Hands Off' project, visitors can observe the animals enjoying their bathtime in the river and custom made pools from an observation platform.
Mahouts Elephant Foundation, Northern Thailand
Based in Northern Thailand, the Mahouts Elephant Foundation offer one of our favourite ethical elephant experiences in the whole of Asia. LIFE: Living In the Forest with Elephants is a great initiative offering an authentic experience within an environment dedicated to protecting these majestic animals but also the forests and local communities.  The experience offered is very much an immersive one – with visitors spending 4 or 6 days observing the elephants as they roam their rural surroundings, but also having the opportunity to learn about village life and culture at the same time.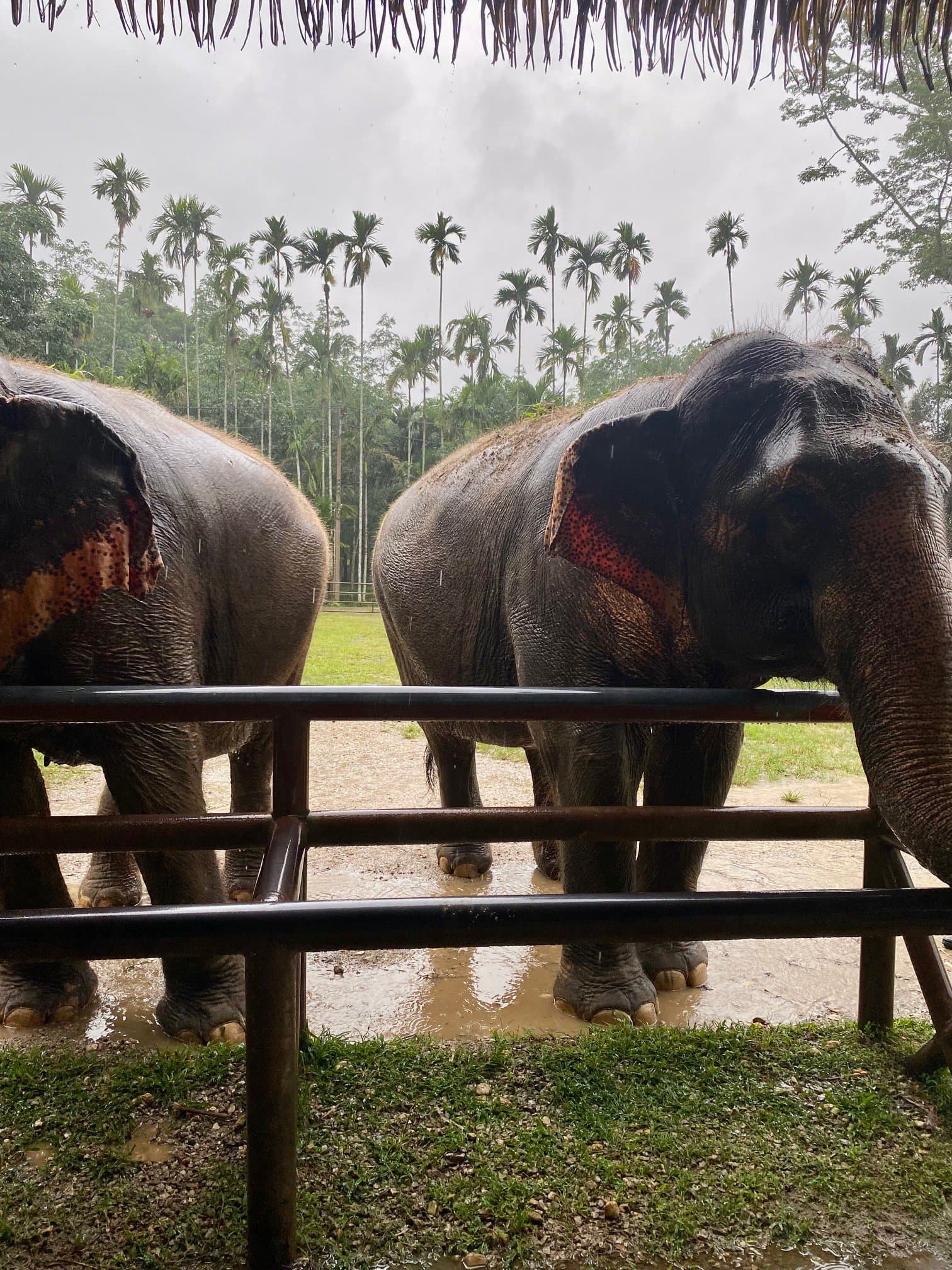 Elephant Hills, Khao Sok
Nestled beside Khao Sok National Park, Elephant Hills provides a home to elephants previously working in the logging industry.  Having banned elephant riding back in 2010 the centre has developed an ethical experience for visitors who can watch the animals enjoy a bath in the big elephant mud pool, before preparing and feeding them one of their daily meals. After the experience, the elephants are released back into their large free roaming pen, where guests can watch them play, interact and graze in their natural environment. Elephant Hills is audited by Global Spirit, an independent UK-based company that assesses animal welfare standards for the travel industry.
Elephant Hills is also a great location for an overnight camping adventure. While staying in comfortable stilted tents, guests can take part in a range of different activities, from canoeing along the river to guided treks with the experienced staff who provide fascinating insights into the vast array of wildlife in the area.
Anantara Golden Triangle
For guests searching for a luxurious stay and authentic elephant experience, the high-end  Anantara Golden Triangle luxury resort provides the best of both worlds. Situated beside the Anantara elephant camp, visitors can get up close to elephants who have been rescued or retired from work in local communities or tourist attractions.
Authentic elephant experiences in Thailand are a great way to encounter something brand new and create unique memories while on your travels. No matter what's on your wishlist for your trip to Thailand, ETG can help curate the ideal experience for you. Nature lovers, seekers of relaxation and everyone in between can find their perfect Thailand holiday experience with our expert advice.
A Last Word…
We work closely with our partners to ensure that the sanctuaries we promote are ethical and prioritise wellbeing. If any of our clients or ETG team witness something that gives them cause for concern, we will investigate.  It would be easy to 'cancel' an experience if there were welfare concerns, however we believe that education and mutual understanding is critical if we are to move an entire industry towards significantly better standards.  We want to understand the issues and together, working with our suppliers, we will improve.