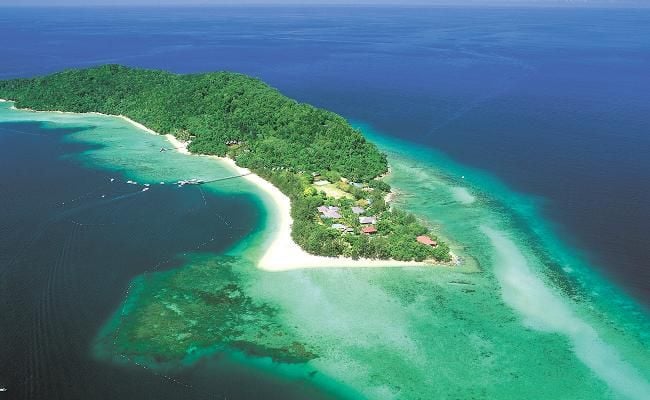 A short boat trip from the coast of Kota Kinabalu, Manukan Island is a bright and beautiful tropical paradise with warm white sands, wonderful coral reefs, and clear waters in every shade of blue imaginable. Popular with locals and visitors, Manukan Island is part of the Tunku Abdul Rahman National Park, the first marine national park established in Malaysia. Though full of untamed and dense forests, Manukan Island is also one of the more developed of the islands in the park, with several accommodation options and recreational facilities available for visitors.
Come to Manukan for an unforgettable scuba diving or snorkelling experience: the stunning coral reefs are protected, and it's relatively easy to spot exotic fish and rare species of marine life. If you're staying for a while, catch the beautifully coloured sky at Sunset Point on the secluded beach as the sun goes down. Plenty of winding jungle trails are perfect for exploring the wildlife under the green forest canopy.
Access to Manukan Island is relatively easy, as there are plenty of boats leaving from Jesselton Harbour. You can even hop between the other islands over a few days –Gaya Island, Mamutik Island, and Sapi are nearby, to name but a few.
Whether you're keen on watersports, kayaking, parasailing, and diving or you'd rather just have a leisurely lunch and hop to the next island, we would be happy to help you plan and tailor your Borneo holiday within the Tunku Abdul Rahman National Park. Contact Experience Travel Group for more information on how we can help you plan your visit to Manukan Island.