Cambodia is so much more than Angkor. With new holiday opportunities offering up a vast treasure trove of previously unavailable travel experiences, Cambodia just got even more incredible - and we'll take you to its very heart. A beautiful beach retreat, a wild and wonderful jungle lodge, an atmospheric city sanctuary - or a taste of it all? What will your holiday of a lifetime to Cambodia look like?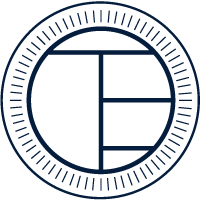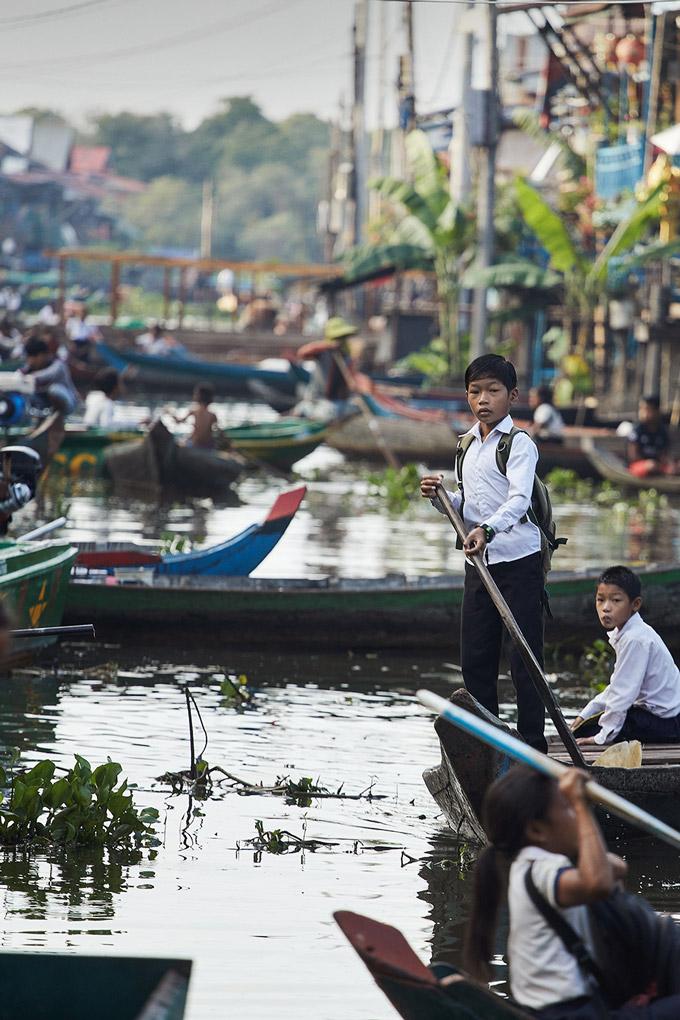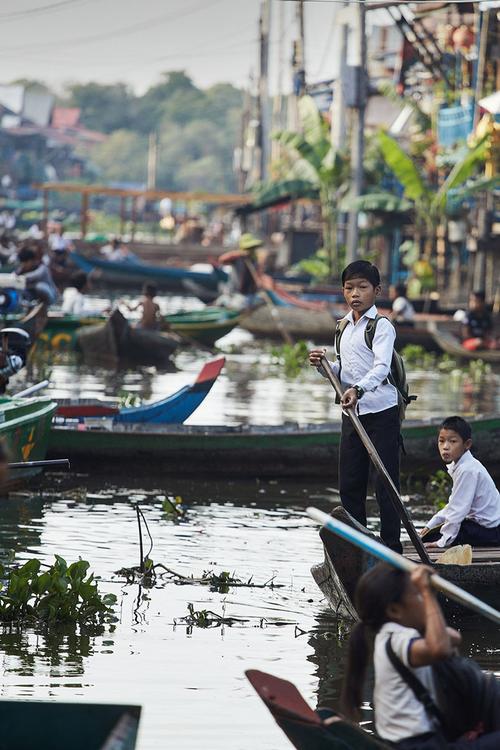 ESSENTIAL
CAMBODIA
It's unsurprising that when most people think of holidaying in Cambodia, they think of Angkor Wat - it's fantastic, it's famous, it's first on many to-do lists. But what you might find surprising is that Angkor Wat offers but a mere fraction of Cambodia's wonder. The whole country is teaming with epic, atmospheric, enigmatic experiences. An ancient history, a delicious and dynamic now.
Discovery that extends from glorious hotels, and unforgettable travel experiences through rich and wonderful stories to share when you get home.
It's also your comfort and convenience throughout your bespoke holiday to Cambodia. The safe and secure boats, trains and automobiles to spirit you across the country. That said, there are some more off-beat transport options too (one luxury lodge is reached by zipline!)
Popular Types of Holidays in Cambodia
From immersive cultural tours, to unique family adventures, to lazy beach holidays, Cambodia never fails to impress. An unforgettable destination in its own right, Cambodia also pairs beautifully with Vietnam - for a two country, one wonderful holiday experience.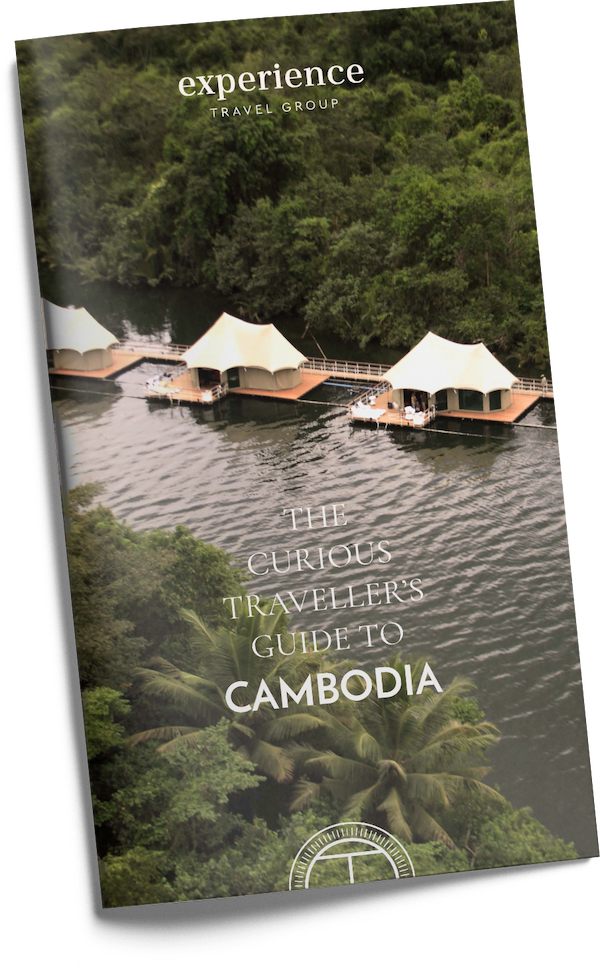 CURIOUS TRAVELLER'S GUIDE TO CAMBODIA
Curious to find out more? The Curious Traveller's Guide to Cambodia is our experts' edit of hotels, experiences and holiday tips. Get your complimentary copy today.
Download Now
Where to Visit on a Holiday to Cambodia
From hip and happening Phnom Penh to the old market and temples of Siem Reap, from deepest, darkest Mondulkiri to the light and life of Kampot, Cambodia casts a singular Southeast Asian spell. A steamy, scented, ambience - uniquely atmospheric - and all enchanting.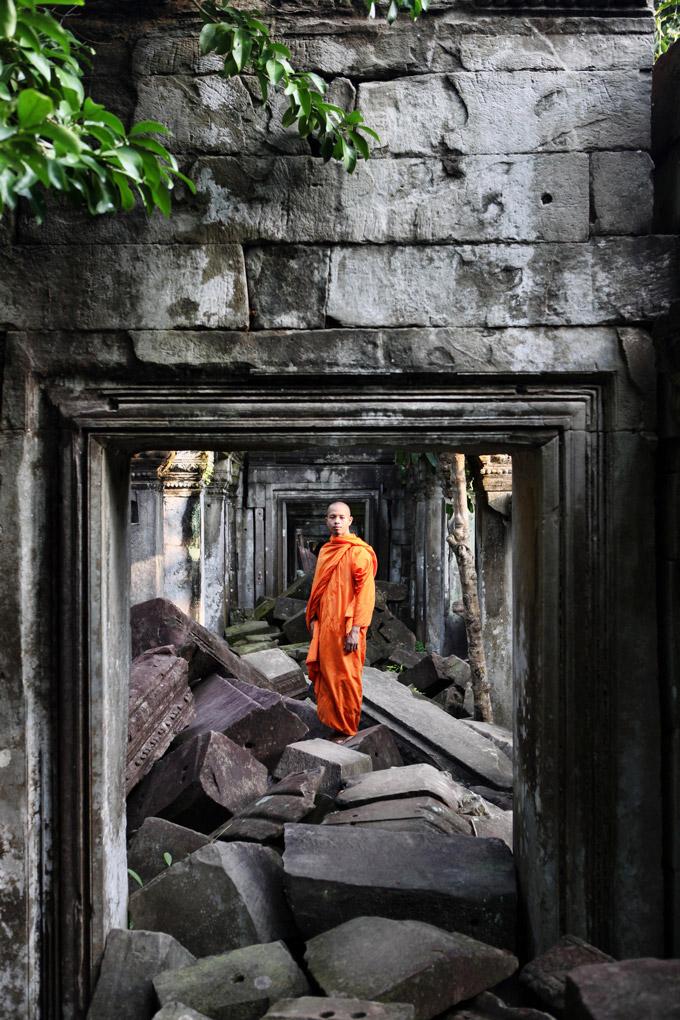 We like to show travellers a different perspective, with local guides and fresh twists on the Angkor experience.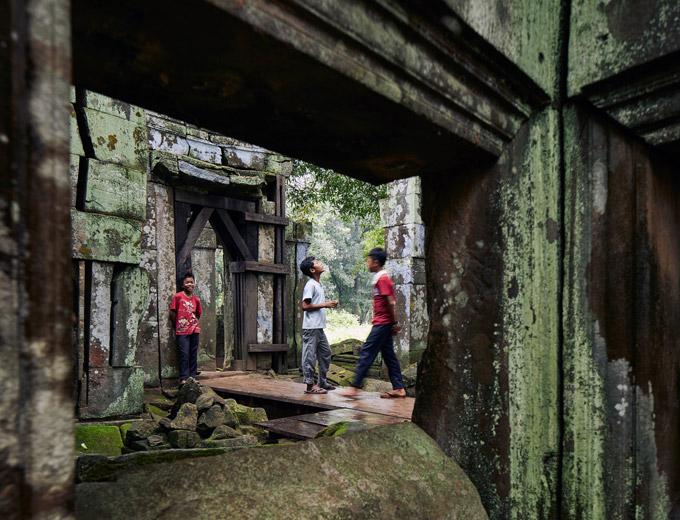 Visiting some of the lesser-known temples in Siem Reap and beyond can lead to magical, unexpected encounters.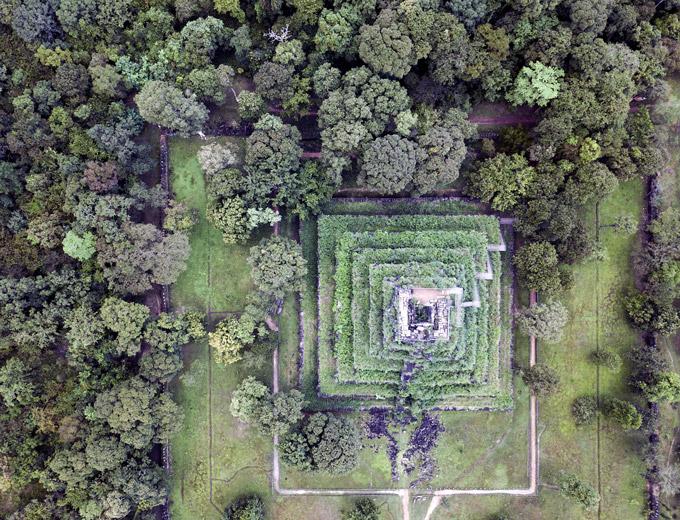 ​​The 12th-century Angkorian complex is vast and fascinating, with beauty around every corner.
Angkor Wat
No trip to Cambodia is complete without a trip to Angkor Wat - which explains why it's so often overrun with travellers. A little local knowledge can go a long way though, and because our experts know the best times to visit you'll always enjoy the best experience there - more space to wander, more time to wonder. We also recommend visiting some of the lesser-known, but equally beautiful temples - our guides can show you the way. And while you're in Siem Reap, there's no better way to soak up the sights and sounds of rural life than on a dawn boat trip on the Tonle Sap - also a must.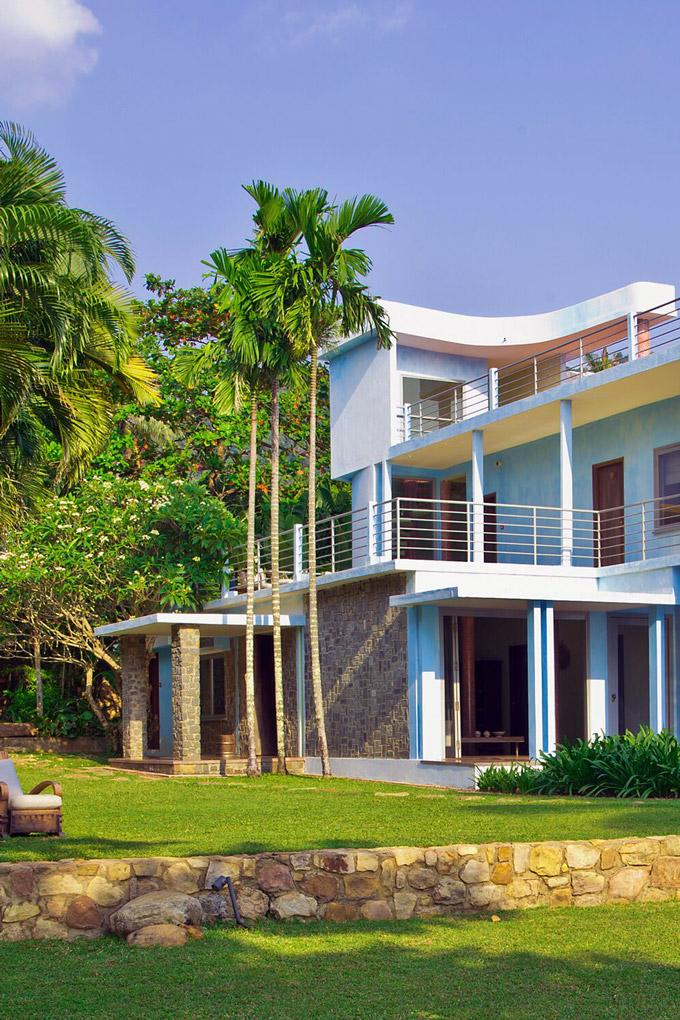 Cambodia is full of exquisitely designed hotels, such as Knai Bang Chatt.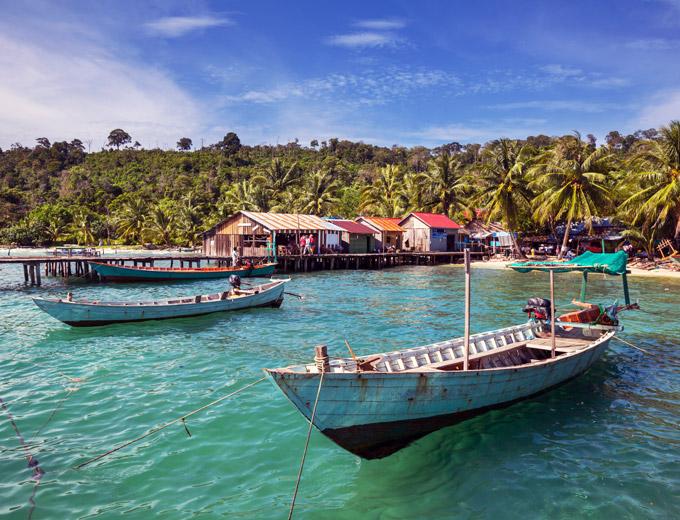 Discover sleepy fishing villages and local markets in Cambodia's beautiful south.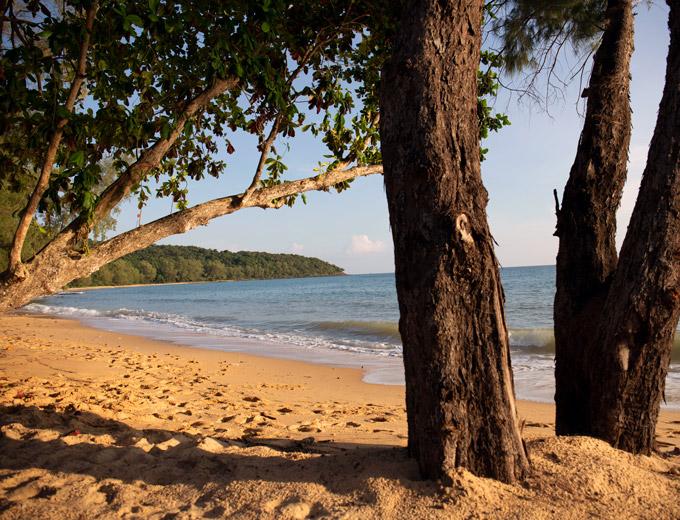 You don't need to go to Thailand for a paradise beach - Cambodia's shores are just as stunning, and less visited too.
Heading to the beach and pristine islands
When it comes to beautiful beaches, while Thailand takes the attention, Cambodia arguably takes the crown, with many Cambodian islands every bit as beautiful - and a lot less crowded. But knowing Cambodian beaches are great, is one thing. Knowing where the great beaches are is another matter altogether. We know.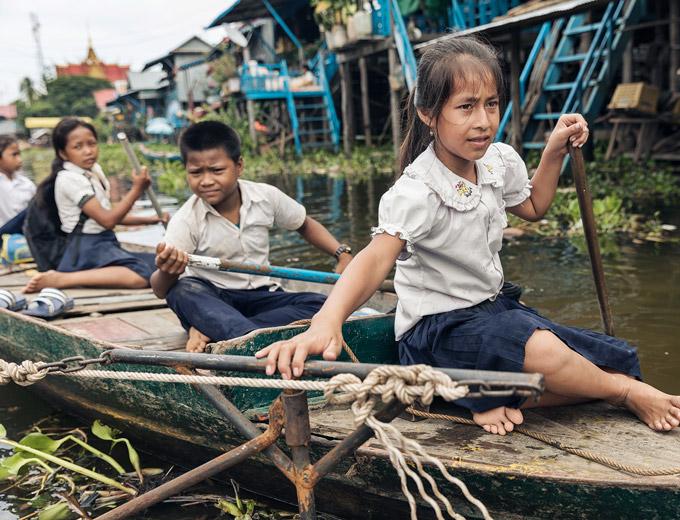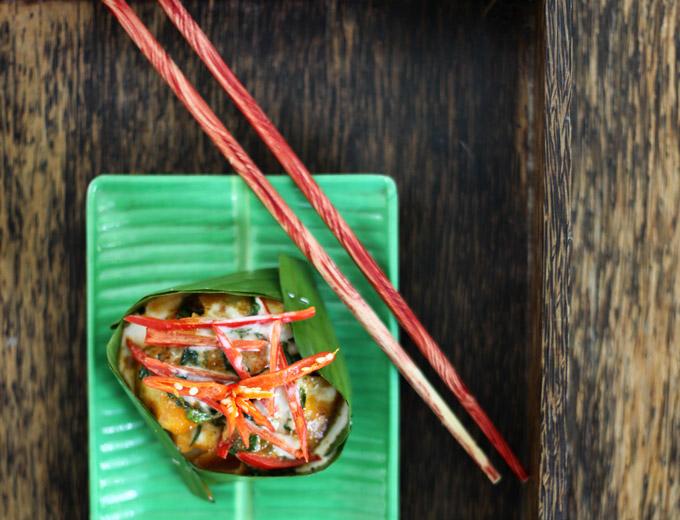 Once-in-a-lifetime experiences
It's true. Watching the sunrise at Angkor Wat is something you'll never forget. But it's only one of an almost infinite number of once-in-a-lifetime experiences you will experience in Cambodia.
From the pure and simple - a picnic next to waterfalls or out of this world street food, to the remarkably remarkable - a luxury beach hotel with six star service as standard.
A sunset quad bike to explore the countryside around Siem Reap - chats and chai with local villagers.
Or a sobering study of Cambodia's more shocking recent history under Pol Pot in the capital Phnom Penh - a city pulsating with energy. Delicious, dynamic and and so very, very, Cambodia
DISCOVER THE ESSENCE OF CAMBODIA
Luxury AND adventure. When you travel with ETG we'll create a once-in-a-lifetime holiday that gives you the best of both worlds - in the most remarkable part of the world. A luxury Cambodia holiday designed just for you.
And there's more.
Every holiday we create comes with a promise. A promise like no other.
Threading together the four essential elements of an immersive holiday that gives back makes sure you genuinely connect with the people and places you encounter. The give back part of your experience will leave every place you visit economically, socially and environmentally better for you having been there. All our holidays are designed to deliver happy, unexpected connections, and each is diamond tipped with luxury - in whatever form luxury works best for you.
From sunrise over Angkor Wat to the taste of freshly caught crab. Steamy jungle ruins, to stylish beachfront villas. From must-see sights to seldom-seen sights, to mad, immortal conversations with the unlikeliest of people in the unlikeliest of places - we'll make sure you experience the best of Cambodia with insight and ease.
Cambodia experiences from ETG - where the real Cambodia and the real you meet eye to eye.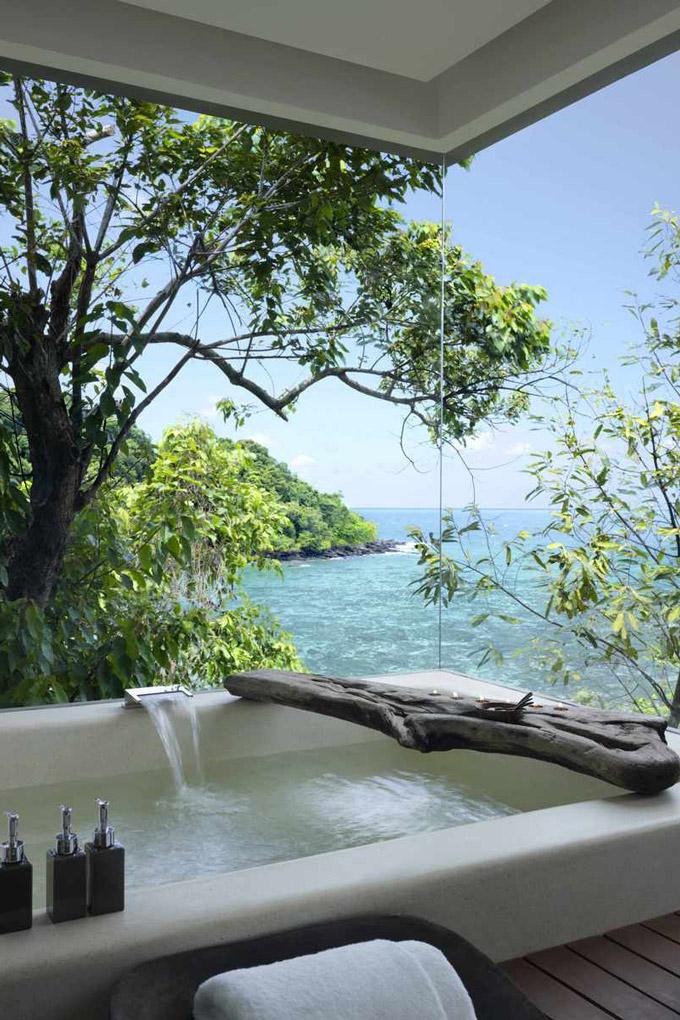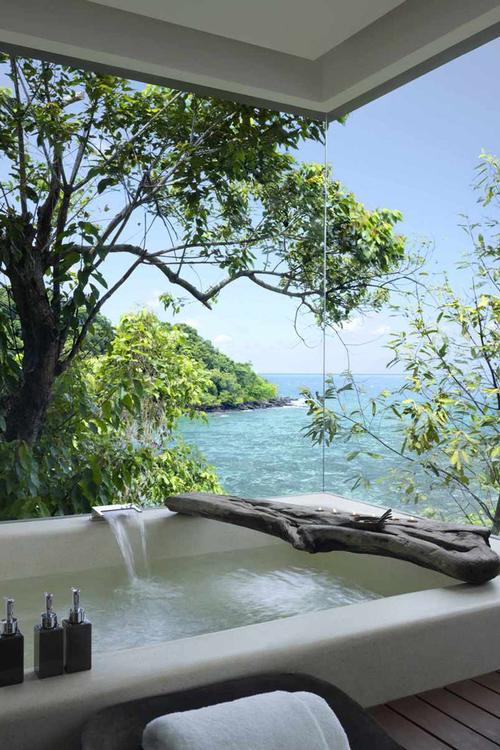 HANDPICKED HOTELS IN CAMBODIA
Most accommodation in Cambodia is of the small, atmospheric hotel species, largely in towns and cities, particularly Siem Reap and Phnom Penh. That or one-of-a-kind rural retreats like Canvas and Orchids in the Cardamom Mountains or Farmhouse Smiling Gecko, near Phnom Penh and beach resorts such as Song Saa - the ultimate island escape. Rise, shine, dive in.
If you need something a little roomier, a nice well-appointed family-friendly property, for example, then send your requirements in this direction and we'll give you some ideas.
IMPORTANT TRAVEL INFORMATION
While we take care of the planning, the logistics, the holiday hassle and headaches, you have but one single task - to kick back, put your feet up, relax and look forward to your holiday of a lifetime.
With a close eye on the Foreign and Commonwealth Office and our on-the-ground ears fixed firmly to the ground, we'll always be sure to share any important news. When it comes to financial protection, our ABTA and ATOL membership means that your money is always 100% guaranteed. COVID-19 concerns? Check out our travel advice page for more information on how to book with confidence.
You'll doubtless have questions for us so please ask away. From travel insurance to advice on staying safe and healthy, we're here to help you out with anything you need to know.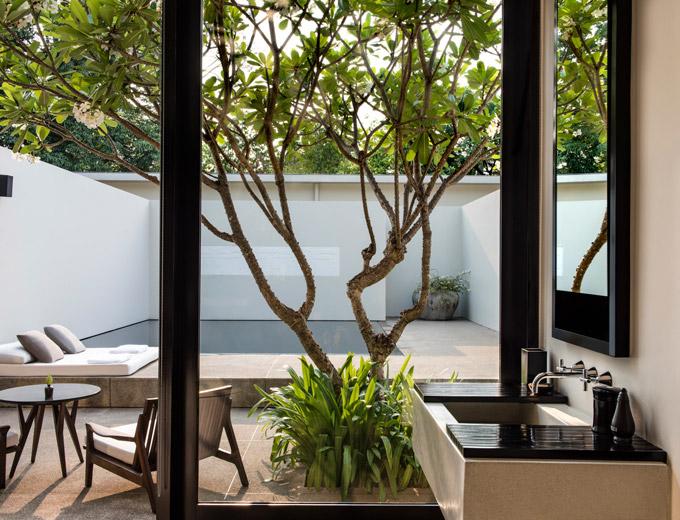 Why Experience Travel Group?
There are travel experts… and there are travel experts. It's the difference between professional holiday sellers and professional travellers who use that experience to create holidays. As is hopefully obvious - we don't just sell holidays, we hand make them. Immersive holidays of a lifetime designed entirely around how you want to travel, an empathetic and environmentally friendly respect for the people and places we recommend - and always threaded with luxury.
Check out our step-by-step journey planner to find out exactly how we craft our holidays. And if you have any questions, here's our FAQs. Probably easier than anything though… drop us a line, or give us a call.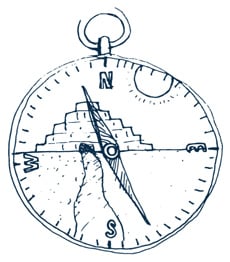 Why Holiday with Experience Travel Group?
Immersive
Experiences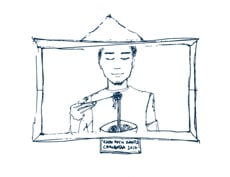 Immersive ETG holiday experiences let you genuinely connect to the people and places you visit. You'll learn as much about yourself as you do about them.
A secret
element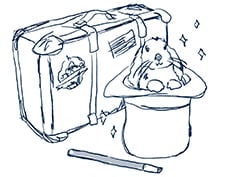 Sometimes you can know too much. Our holidays are specially designed to confound preconceptions and share magical, memorable, unexpected discoveries.
Travel
done right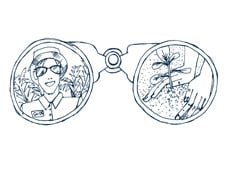 Our B Corporation certification, commitment to sustainability and 'give back' philosophy mean you can always be sure that every step you take is light. Ethical, mindful, guilt-free travel - travel done right
A thread of
luxury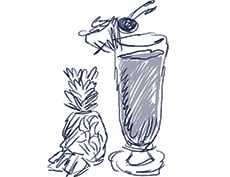 A thread of luxury that ties everything together. From beautiful boutique hotels to top-quality transport, to exceptional levels of service - whatever luxury looks like to you… it's yours
~
Your next adventure
starts with a conversation
~
Every ETG journey is unique. Tell us your loves, your hates, your holiday ambitions, your hopes and fears, and we'll share a suitcase so full of inspired holiday ideas you'll need to sit on it to shut it tight.
Not sure what you're looking for? Let us inspire you...
Get in Touch
Call us 020 7924 7133