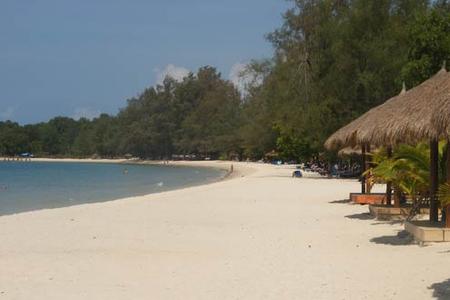 Sihanoukville is Cambodia's premier resort and named after the country's king to celebrate independence, this port town is a bustling tourist attraction with five contrasting beaches. The long Ochheuteal Beach is in the heart of the back packing area but the many beach bars and restaurants are a great place to spend an evening sampling some of the coastlines famous seafood. The southern end of the beach is still relatively undeveloped – although that is changing rapidly – and a walk over the small headland takes you to Ostres Beach, an idyllic stretch of sand that feels a million miles away from Ochheuteal.
Independence Beach and Sokha Beach are private beaches owned by the hotels of the same names, The Independence Hotel and Sokkha Beach Hotel, 10 minutes out of town. For those on a tighter budget, the nearby Chez Claude has a fantastic restaurant with wonderful views of the surrounding coastline. For those looking to do more than relax on the white sand, boat trips can be arranged to one of the many islands off this coastline, providing great snorkelling and an opportunity to experience a tropical beach paradise.
The level and quality of Cambodian beach hotels has been transformed by the arrival of Song Saa Resort, just offf the coast.
Call us now on 020 7924 7133 or arrange a call back at a time that suits you.
The following holidays include a stay at sihanoukville:
Cambodia Explorer
Experience the Temples of Angkor, the vibrant capital Phnom Penh and veer off-the-beaten-track to discover the mountains and stay at a unique floating river lodge.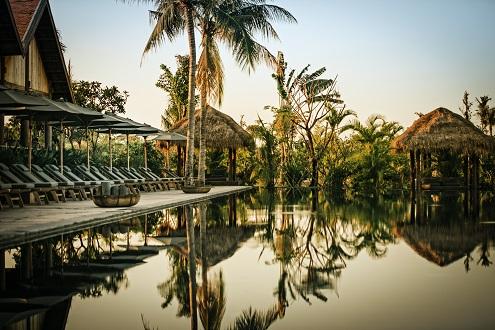 Luxury Cambodia
Luxury experience in Siem Reap and Phnom Penh followed by the exclusive private island sanctuary of Song Saa.