Every mesmerising destination in India is made even more special when experienced from the perfect base. At ETG, we're fortunate enough to have personally experienced a huge array of hotels in India… to suit whatever type of adventure you're after. Whether you fancy a royal palace, tented camp, houseboat or humble homestay, we've seen it all and can help you decide what's best for you.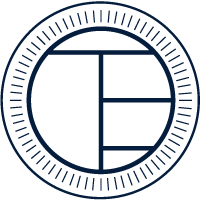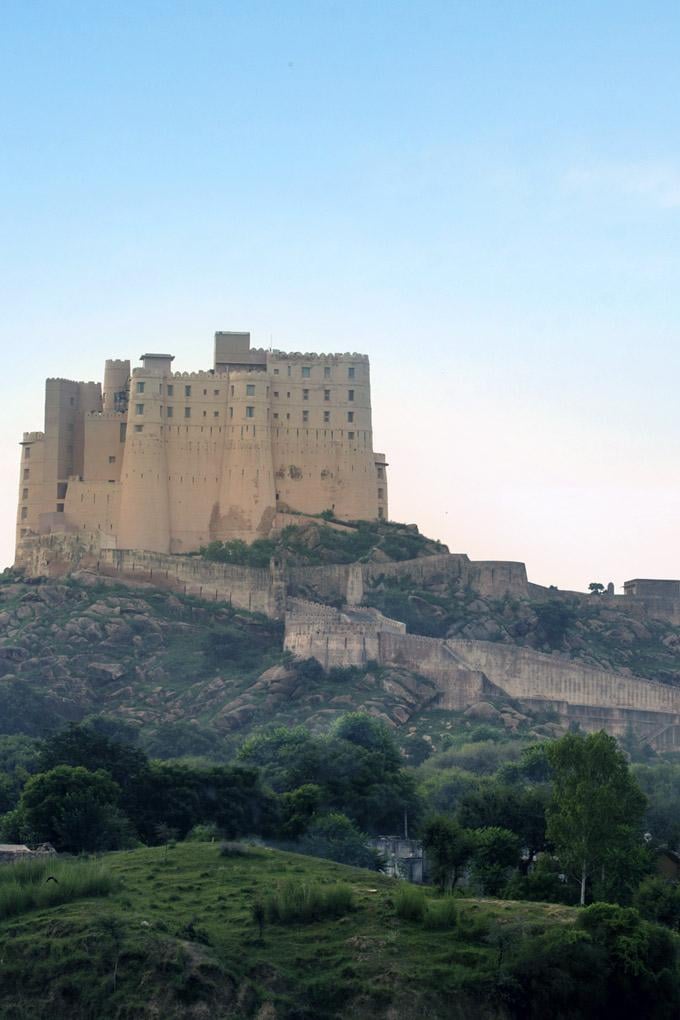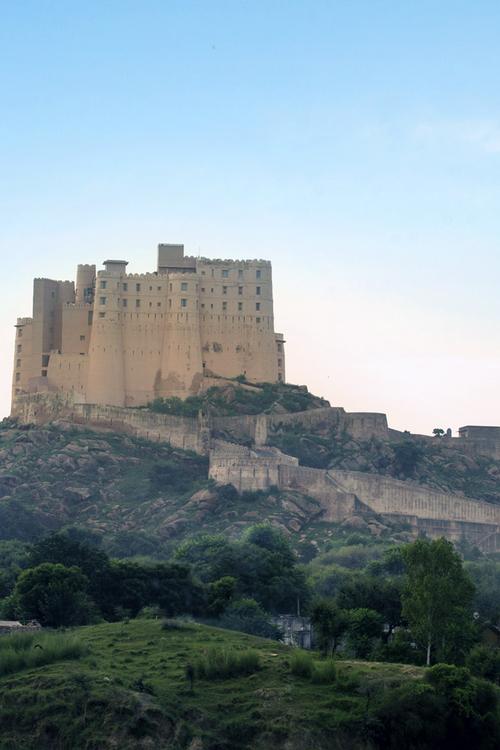 MORE THAN A
PLACE TO SLEEP
As is the case with so much in India, the country has its own set of distinctive rules and traditions regarding hospitality; in India, the saying goes 'guest is god', and it really is the case. This strong sense of service cuts across all accommodation levels - it doesn't just apply to luxury travellers. This warm welcome and genuine hospitality have people returning to the country again and again.
With this in mind, as is the case across all of our destinations, we focus on smaller, characterful properties with personal service. Accommodation options across India vary hugely, from the quirky and nostalgic to refined world-class luxury. Due to the sheer array of properties, it might be that a diverse mix helps you tick all the boxes. Still, we have you covered, whether it's a former haveli in a bustling city or a boutique plantation property in a beautiful rural region. You and your travel specialist can decide together on the type of accommodation that will give you the Indian holiday best suited to your unique needs and budget.
WHICH INDIA ACCOMMODATION TO CHOOSE?
What is considered the best accommodation for a holiday to India varies from person to person, and we can vary different accommodation styles throughout the same trip. Experiencing a boutique hotel with beautiful interior design followed by a stunning heritage homestay can give a real insight into the culture and history of the country… and it's a lot of fun experiencing the diversity on offer along the way.
For travellers accustomed to luxurious 5-star international hotels, we advise opting for a boutique or palace hotel when staying in India. These are a great way to experience absolute comfort and luxury while also getting a glimpse at local design, food and meeting local people - an ideal way to learn about India. All over the country, you'll find former palaces and forts that their owners converted into fantastic luxury or quirky hotels - there is a wealth of options to choose from.
Indian homestays are definitely the way to go for a more authentic and cost-effective accommodation option. Run by local families, accommodation will be humble and comfortable while also allowing a glimpse of local life. These properties offer warm, heartfelt service.
The country's many eco-hotels and wildlife resorts are your best bet for those looking to get as close to nature as possible. Set within stunning forests, rural areas, mountain regions or plantations, these offer comfortable bases from which to explore India's great outdoors.
For families travelling in many parts of India, accommodation with pools is likely the best option as these offer a haven for when the temperatures get high. We would also recommend larger rooms, suites or interconnecting rooms, which provide ample space for children to play and adults to unwind. Indian people adore children and are usually very welcoming. In addition, babysitting is incredibly affordable.
Luxury Hotels & Palaces
Luxury India hotels and converted palaces are often sumptuously luxurious. The service is world-class, the locations exclusive, and the atmosphere rarefied. Those that date from the past reflect the splendour and opulence of former ages - while newer properties demonstrate India's serious credentials in the luxury hotel scene.
Heritage Havelis & Hotels
Ranging from the fabulously luxurious to eccentric with an air of faded grandeur, heritage Havelis and hotels in India all have character in spades. However, some may have quirky architecture, erratic plumbing, low doorways or unguarded drops due to their age. But come prepared for a quirk or two, and you'll be rewarded - it's always worth it.
Boutique Hotels
The boutique hotels in India that ETG recommends have character, an informal atmosphere and will add to your overall India holiday experience. The way that boutique hotels differ from heritage havelis is that they are perhaps run in a more professional style and tend to have a more modern style and service, without detracting from the particular character of the region.
Safari Camps & Adventure
Safari accommodation options range from luxury tents inspired by the travelling style of the Maharajas and their entourages to lodges built in the wilderness to best observe the local wildlife. Whatever the type, there is something special about spending time in remote rural locations or up close and personal with the extraordinary nature of the sub-continent.
Heritage Homestays
Heritage homestays are pretty unique to India. Best likened to a family-run Bed & Breakfast in the UK; these properties are generally owned by older members of the former landed gentry. The service is nearly always warm and friendly, though the local staff often have limited English and rely on the family to translate. A stay makes for a quirky and idiosyncratic experience with a real flavour of Indian life.
Beach properties in India
From beachside bungalows and laidback cabanas to full-blown luxury resorts on the water's edge, India has a wide variety of beach hotels. Key to the selection is the beach itself and, of course, how the style of the resort matches your taste and preferences.
Plantation Bungalows
Whether a working tea planter's bungalow or a colonial landowner's home, staying in a plantation property is an integral part of the experience in various regions across India, especially Shimla, Darjeeling and South India's many tea and coffee plantations. From exclusive standalone bungalows to more of a hotel feel.
India Boat Journeys
We use boats as accommodation options when we believe they're the best way to experience a destination. For example, a private houseboat for two nights on the central Keralan backwaters is a fantastic way to experience the amazing network of waterways. Other favourites include small cruises down the mighty Brahmaputra and Hooghly rivers.
Train Journeys in India
From day trips in coach class to luxury cabins when onboard for several nights, we recommend various train journeys across India to get you from one place to another - some scenic and others just because it's the quickest way to get from A to B. We'll go through the positives and negatives of each journey as there are definitely things to be aware of before signing up!
HOTELS WITH ETG
At Experience Travel Group (ETG), we understand that the choice of hotels can make (or break!) your holiday. That's why a member of our team has personally vetted every hotel in our collection. We have our own rating system - with pretty exacting standards - so for every hotel, you see on our website, there will be many more that didn't make the cut. Our touchstone is that each hotel we work with has a genuine sense of place and enhances your experience of that destination.