The main attraction in Ende is undoubtedly its spectacular scenery, often referred to as the most beautiful in all of Flores. Impressive views over green volcanic hills marked by water streams and rice fields, as well as on Gunung Iya's smoking crater and flat Gunung Meja, will make you appreciate the busy town which, despite the hectic city life, offers a few interesting activities. Visit the ikat market, where you will find a wide range of traditional handwoven textiles, discover tropical fruits you may not know existed and explore the fish market at the picturesque waterfront Pasar. Pay a visit to Sukarno's museum and the house of exile, and learn about the Father of the Nation's contribution to the independence of Indonesia.
Around Ende, a variety of more or less remote local villages will introduce you to the Lio tribe culture. From beautiful handwoven ikat in the Ndona village to impressive harvest ceremonies in Saga and well preserved traditional houses in Wologai, you will feel part of an ancient culture with peculiar vernacular architecture. You can continue your cultural journey by visiting cocoa plantations and pottery centres or else go beach hunting. Take the scenic drive from Ende that leads to Blue Stone beach, famous for its blue, reddish and turquoise stones. Or, drive the panoramic road through monkey forests and rice paddies reaching the beautiful Mubliwaralau beach.
Flores & Komodo Holiday Ideas: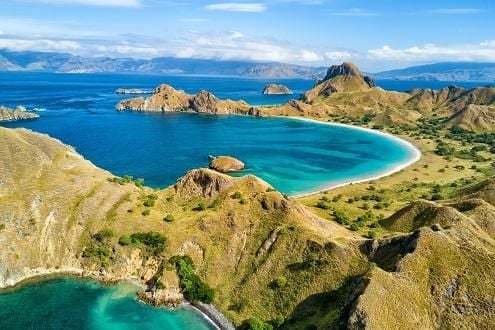 Exploring Flores and Komodo
Discover diverse and exotic Flores, stalk dragons in Komodo National Park and relax in beautiful, sensuous Bali.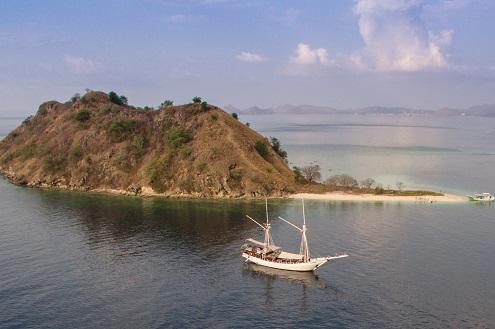 Java & The Lesser Sunda Islands
Explore the heartland of Java then head east for eight days sailing from Bali through the Lesser Sunda Islands to Flores.