Flores' volcanoes are some of the main attractions on this diverse island, and you cannot say your visit to this island of Indonesia is complete until you have climbed at least one of them. If you have to choose, Kelimutu will not disappoint you, as its reputation for being a spectacular site corresponds to the truth. The three famous lakes that change colour with the passing of the years provide an intense and ethereal flavour to the landscape of this National Park. Start your ascent early to ensure you're at the top for sunrise and pay homage to the souls of the departed who, according to local beliefs, inhabit the waters of the lakes. If you'd rather appreciate Kelimutu by yourself, skip the sunrise and climb in the afternoon, but be aware that the sun may be scorching. If you can make it up to Inspiration Point, you will be able to spot all three lakes in a single glance.
Moni village, the departing point for Kelimutu, is a lovely town surrounded by rice fields, offering beautiful views over the volcano and even the sea. The walk to Kelimutu will bring you across forests populated by abundant wildlife and interesting flora. If you are lucky, you may cross paths with the red junglefowl, Javan rusas and Hainald's rats. Admire tall casuarina trees and discover endemic plants such as the Begonia Kelimutensis. Around Moni, a myriad of trails allow you to explore the area at your own pace. Children will enjoy swimming in the waterfalls a short walk from the village, while the whole family can appreciate the relaxed local vibe and fascinating local culture. In between treks, visit the hectic Monday market for ikat shopping or attend a local dance performance.
Flores & Komodo Holiday Ideas: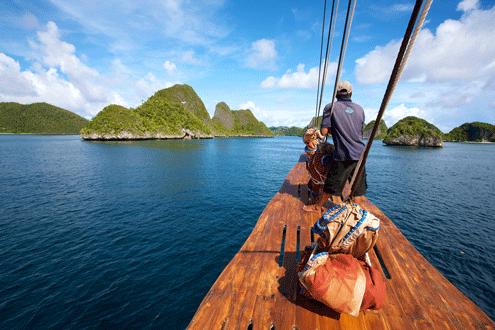 Komodo Adventure & Magical Bali
Combine the wildlife and natural splendour of Komodo National Park, with the timeless, atmospheric beauty of Bali.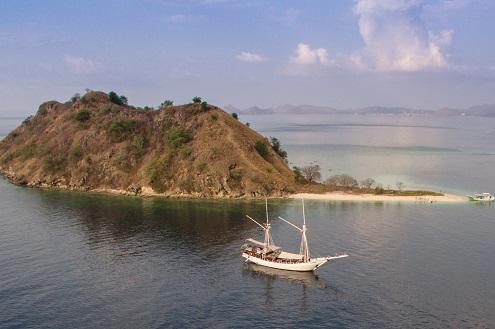 Java & The Lesser Sunda Islands
Explore the heartland of Java then head east for eight days sailing from Bali through the Lesser Sunda Islands to Flores.