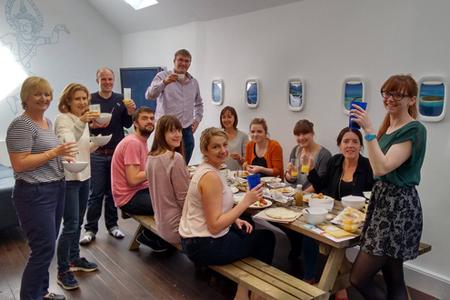 Content EDITOR
We have an opening for a content editor, able to work full time at our dynamic office in Clapham, London. Join our vibrant, growing travel company to help engage clients at all touchpoints of their customer journey. You'll produce travel guides, videos and entertaining blogs to help discerning travellers fulfill their ambition to explore Asia. You'll also be required to liase with the media, help organise journalist trips and stay atop of the latest travel trends.
We're looking for a creative, organised, inspiring individual who has a keen eye for storytelling and is able to problem solve autonomously. The successful applicant will be forward thinking with a proven ability to write, take photographs, organise events and/or trips. It's vital that they're able to work as part of a team and willing to take responsibility for the quality of their work. A genuine passion for travel is essential.
Send a speculative CV and cover letter to indre@experiencetravelgroup.com.
Work experience placements
We offer some placements on adhoc basis. If you'd like to apply, please send your CV to info@experiencetravelgroup.com with a cover letter explaining your interest in the travel industry and what you'd hope to learn from our company.