Laos - so often the Asian holiday bridesmaid, so rarely the Asian holiday bride. A travel travesty that at ETG, we're determined to help put right - because Laos is utterly magnificent. For those in the know, Laos is a brilliant option for a luxury holiday. Spectacular, scenic and unspoilt, secret Laos - with the mighty Mekong River running top to bottom, a rich, fascinating ancient culture and a laidback way of life - guarantees a truly immersive luxury holiday. Psssst… pass it on.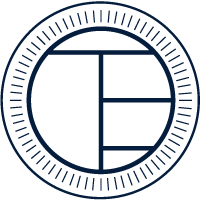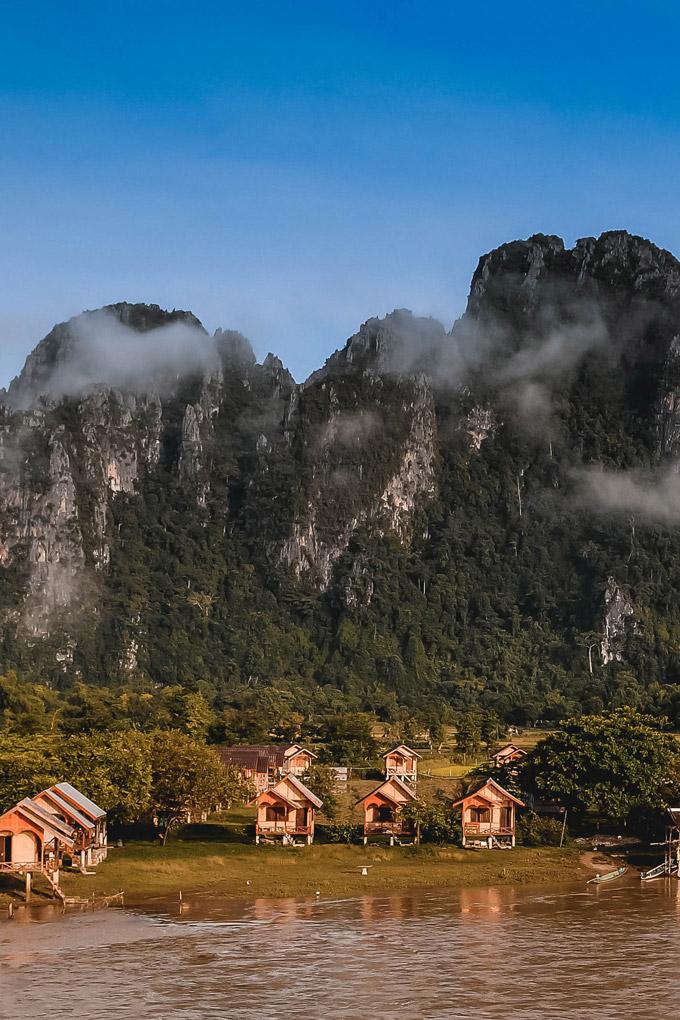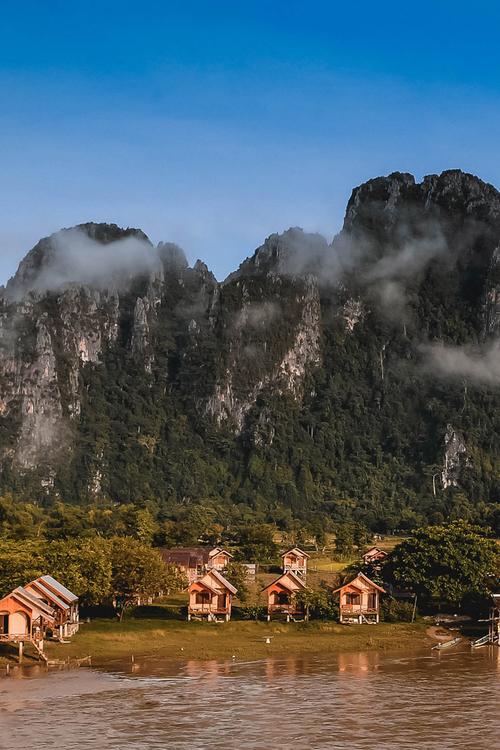 ESSENTIAL
LAOS
If you're going to escape anywhere to escape the chaos and craziness of modern life, then escape to Laos. A perfect balance of discovery and downtime - on your terms, at your tempo. A truly unforgettable, once-in-a-lifetime travel experience.
Slow the pace with sunset cruises, sleepy rural backroads, backwaters and beautiful Buddhist temples, the air thick with incense. Or head to Northern Laos for mountain trekking, kayaking and adventure if you're looking for something a little more upbeat.
Immersive luxury holidays that give back - your chance to discover the essence of this astonishing country and its astonishing people.
Bordering Vietnam, Thailand and Cambodia, why not tie in a trip to one of Laos' amazing neighbours? One luxury holiday; two, three or even four countries. The perfect way to enjoy the breadth of Southeast Asian experience.
Popular Types of Holidays in Laos
It's your holiday to Laos - you choose. Go slow, steady and relaxing. Go with the family. Go from Laos across the whole of Southeast Asia. Whatever and wherever you want your holiday to be - your holiday to Laos can be anything you want. Take a look at some of our favourites below - handmade holidays created just for you.
DISCOVER THE ESSENCE OF LAOS
Looking for a 'less than conventional' luxury holiday'? Then look no further than Laos. The perfect place to connect with your inner explorer. Whether breakfasting at the side of a rushing waterfall, slow river boating to Thailand, or vintage jeeping through Bolaven Plateau coffee plantations, it's easy to feel off the beaten track. Because you are. And what better way to round off your holiday of a lifetime than with a relaxing day or two on the banks of the River Mekong or a quick hop to Thailand, Cambodia, or Vietnam for a little less 'less than conventional' luxury beach hotel?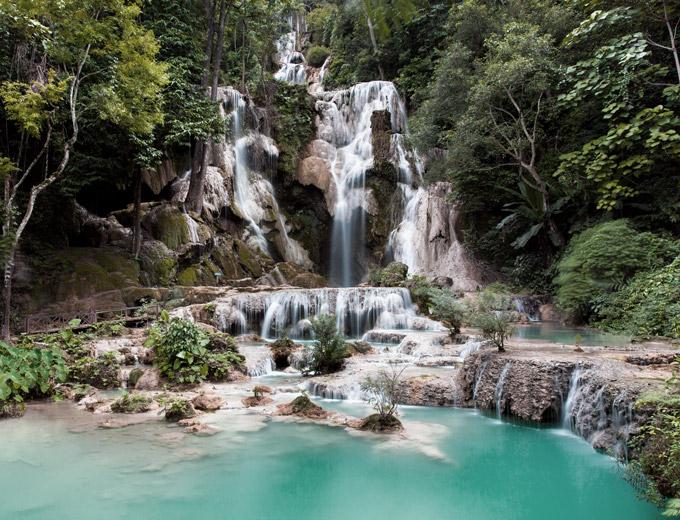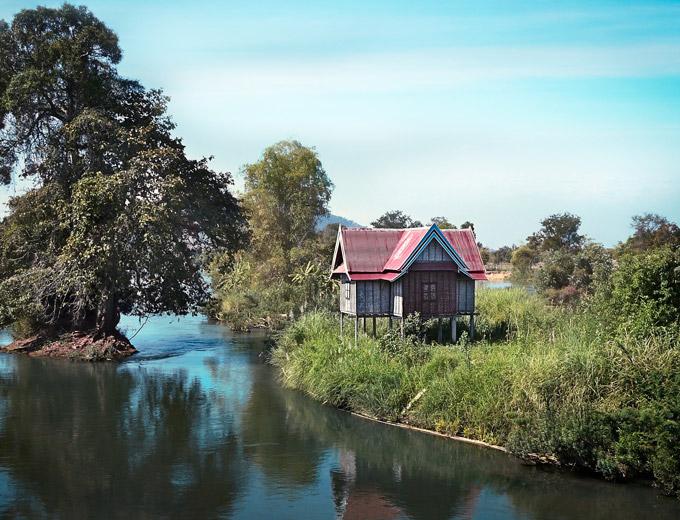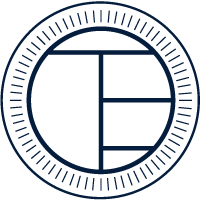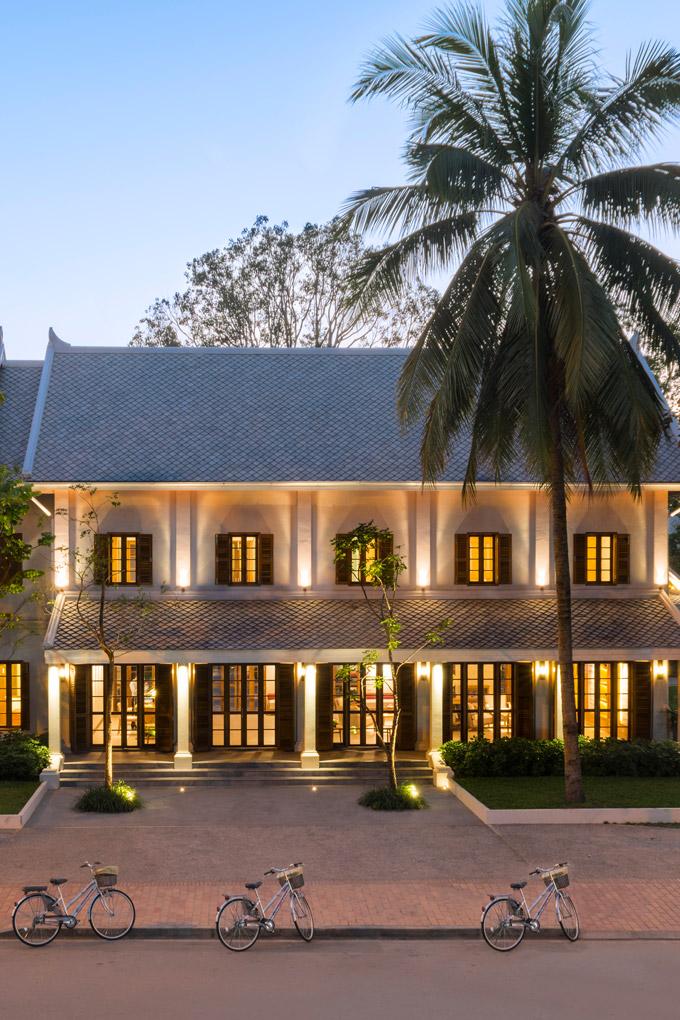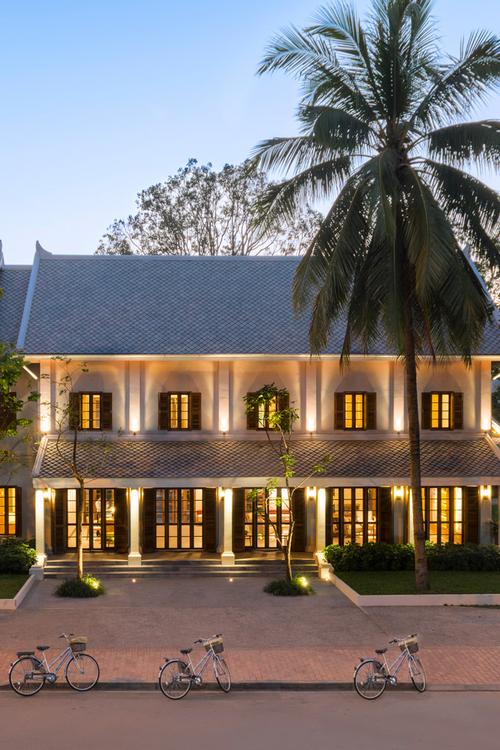 HANDPICKED HOTELS IN LAOS
From stylish boutique hotels to luxury lodges to overnight cruises, there's plenty of beautiful places in Laos for you to choose from. Each with its own unique character and charm, Luang Prabang has some of the best hotels in Indochina.
Our favourites include Satri House, the former residence of Prince Souphanouvong in the heart of the old town, and The Rosewood, a beautiful, boutique French-Indochine style retreat nestling in the surrounding countryside. And with any trip to Laos surely incomplete without a river trip, we've found you a brilliant array of small boat overnight cruises. For something super grand, what about a spectacular riverside hotel such as Muang La Lodge and La Folie?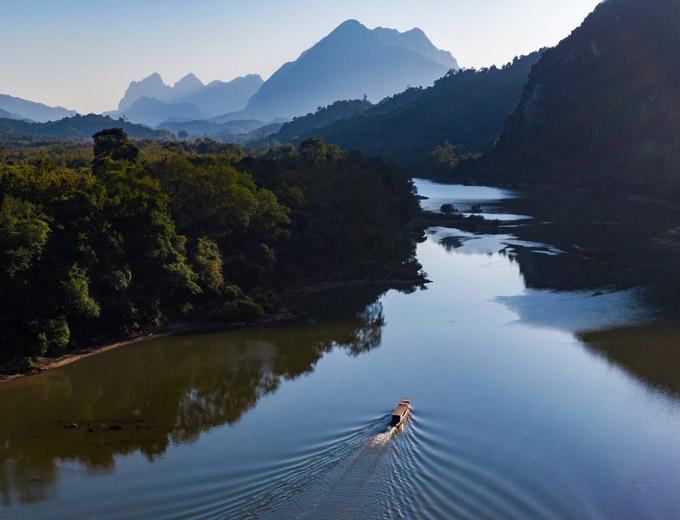 Once-in-a-Lifetime Experiences
Alluring Laos, for many the most beautiful country in Southeast Asia. 20 national parks, hundreds of wild lakes and rivers, thousands of remote river islands, and a culture as curious as it's enchanting, make Laos the perfect place to set your inner explorer free, to discover somewhere special.
From Luang Prabang's Buddhist temples and Vientiane's stylish French colonial architecture, the opportunities to meet the real place and people of Laos are almost endless.
A magical, unique luxury travel experience awaits, where you can't fail to make memories that last a lifetime (with a little help from us, of course).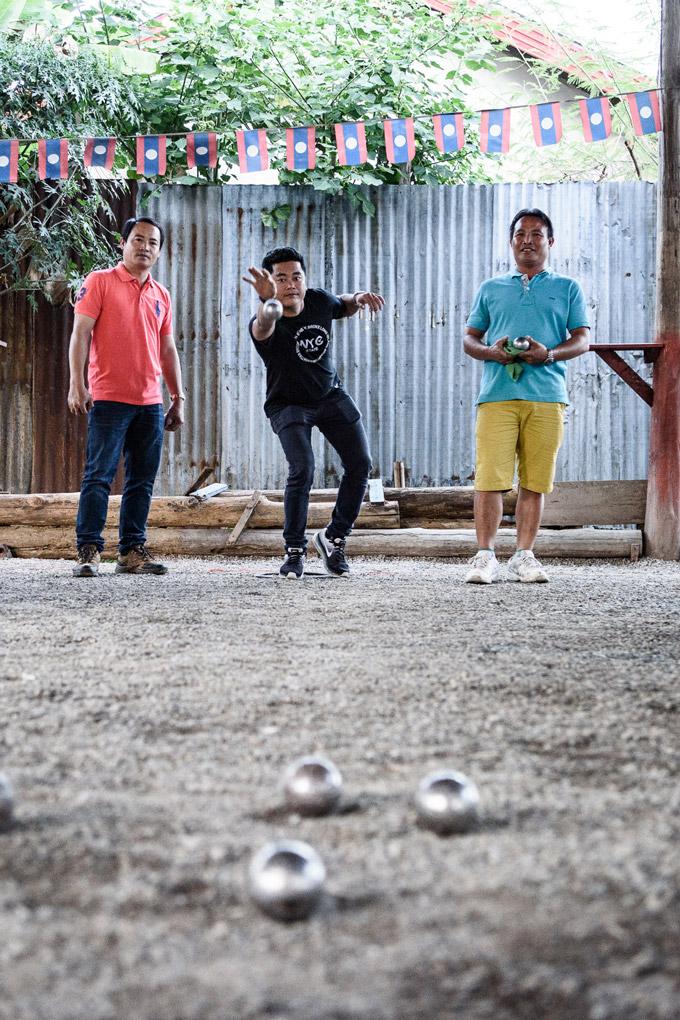 A game of petanque with the locals is an absolute must - Lao beer in hand, it's a perfect way to spend an evening.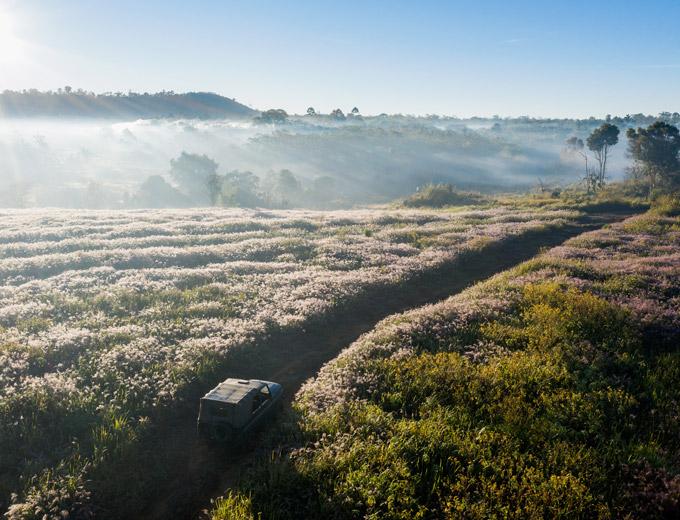 A misty morning jeep safari in the Bolaven Plateau will reveal a side of Laos few tourists see.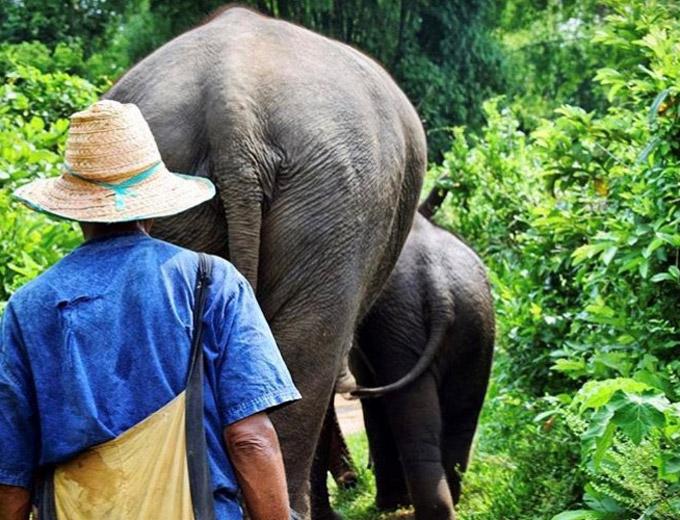 Walking with elephants is an incredible and ethical way to get up close with these majestic creatures.
IMPORTANT TRAVEL INFORMATION
ETG - a complete travel experience and always complete peace of mind. ABTA and ATOL membership means that your money is fully protected - every single penny. And because we're always up-to-date with the latest advice from the Foreign and Commonwealth & Development Office, and on-the-ground info from our in-country partners, we're always one step ahead of the news. 'Above and beyond' travel insurance too as we're always on hand to assist.
Why Experience Travel Group?
Unlike other travel companies, at ETG, we're proud to take on a dual responsibility.To you, by always designing an immersive, luxurious and very personal experience - a brilliant holiday that helps you forge a genuine connection with every destination. And also to the people and places you visit. We're meticulous in making sure that every trip is fair to our partners, ethically sound, and respects the culture, economy and environment of the destinations we know and love.
Because at ETG, we're more than travel experts: we're travellers too, and over the years we've learnt exactly what ethical, sustainable and genuinely rewarding immersive travel looks like - immersive holidays that give back. Far from alone in our approach, our community of like-minded travellers, partners and friends now extends into the thousands from UK to Asia and beyond.
Questions? Then please take a look at our customer FAQs, and step-by-step journey planner, or just get in touch. We're a friendly bunch and would be more than happy to help you start planning your luxury holiday.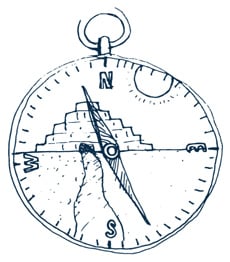 Why Holiday with Experience Travel Group?
Travel
done right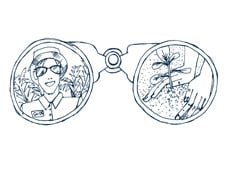 Our B Corporation certification, commitment to sustainability and 'give back' philosophy mean you can always be sure that every step you take is light. Ethical, mindful, guilt-free travel - travel done right
Immersive
Experiences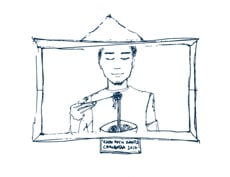 Immersive ETG holiday experiences let you genuinely connect to the people and places you visit. You'll learn as much about yourself as you do about them.
A secret
element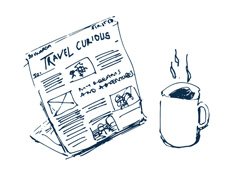 Sometimes you can know too much. Our holidays are specially designed to confound preconceptions and share magical, memorable, unexpected discoveries.
A thread of
luxury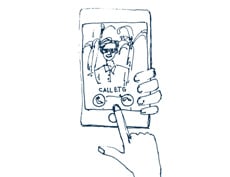 A thread of luxury that ties everything together. From beautiful boutique hotels to top-quality transport, to exceptional levels of service - whatever luxury looks like to you… it's yours