Yala National Park, Yala

Sri Lanka, The Deep South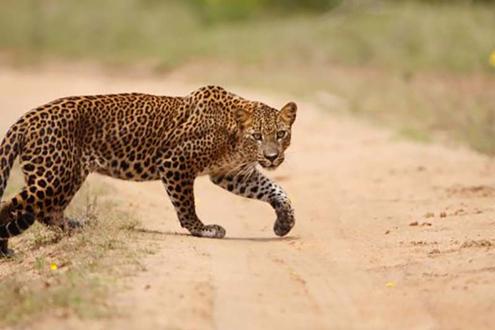 Info : Yala National Park
Situated in the south-eastern corner of the island, Yala National Park is Sri Lankas most popular wildlife-spotting destination. Designated as a national park in 1938, the park covers a huge 979 square kilometres and is home to the highest density of leopards in Sri Lanka and possibly the world.
During a visit to Yala you are also sure to see elephants grumpy bachelor males during the dry season and large herds in the wet season. The park is also home to mammals such as wild boar, wild buffalo and several species of deer. As is common throughout Sri Lanka, Yala National Park boasts a fantastic array of birdlife including flamingos and hornbills among others. The park is also one of the few places in the world where it is possible to see the endangered Black-necked Stork.
Aside from the abundant wildlife and high chances of spotting a Sri Lankan Leopard, the draw of Yala National Park lies in its sheer diversity of the habitat, with dense jungles suddenly giving way to isolated lagoons and open plain areas. The park also has a beautiful sea front. Huge stark boulders dominate the horizon and the elegant, languorous leopards can often be seen basking atop the sun-baked rock.
It is possible to do morning and afternoon drives here, with most visitors opting to do both in order to get the most out of their stay in this area.
Our office is open now
Why not give us a call
0207 924 7133
Go Top