Think you know Thailand? Think again. The breathless bright-eyed cities, palm-fringed beaches, evergreen, every shade of green mountains, and other-worldly cuisine. Asia's ultimate luxury destination - of course. But it's not until you really experience the people of Thailand that you experience the real Thailand at all. Its essential, intrinsic nature. Kind, considerate, compassionate Thailand.

The land of smiles.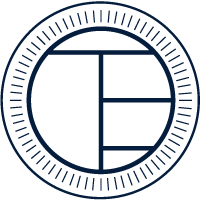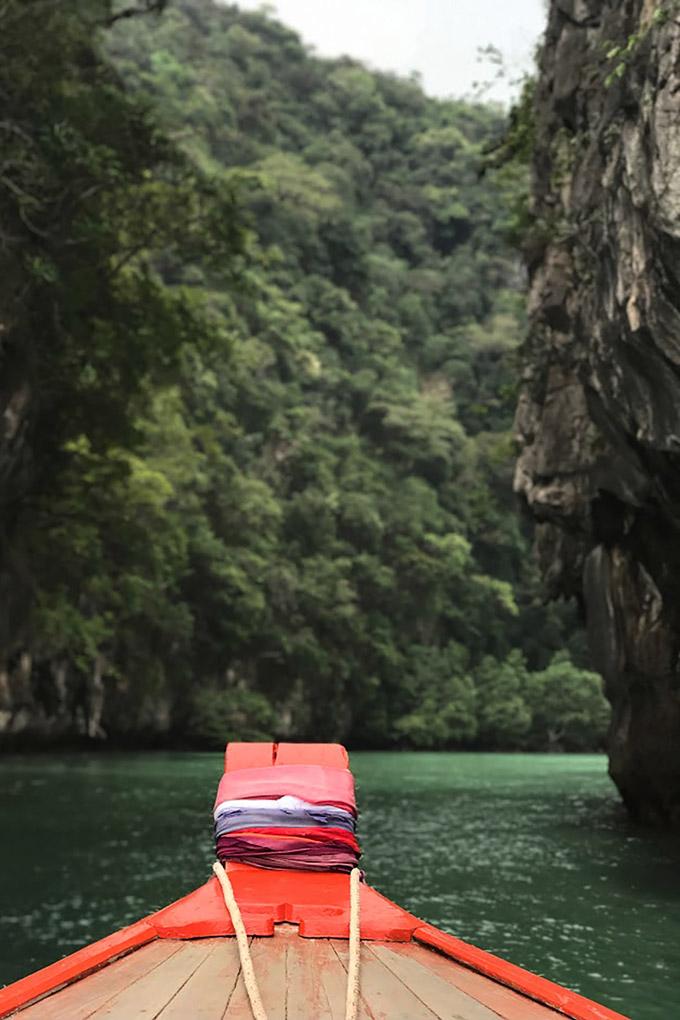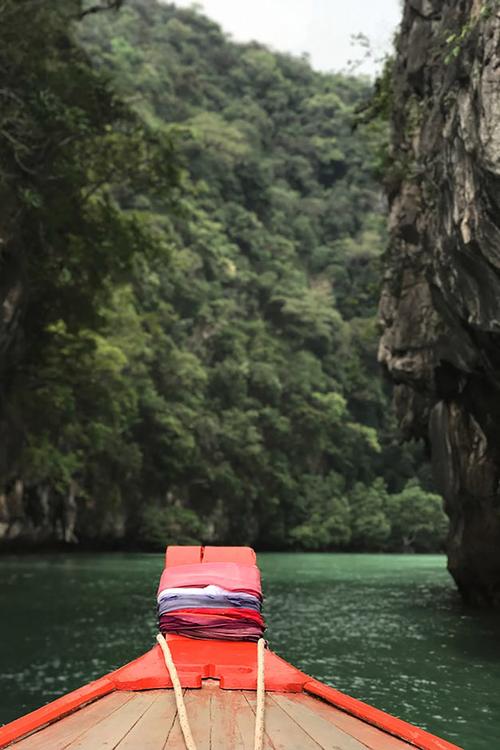 ESSENTIAL
THAILAND
The essence of Thailand is… escape - waking up to breakfast on your terrace, the jungle below. It's the sand beneath your feet, a pristine reef. It's the Gulf of Thailand, the Andaman coast.
It's…, discovery - those hidden corners of this amazing country almost impossible to reach without local knowledge. The Thailand beyond traditional tourism.
And it's immersion - the cultural, conversational, colloquial. It's Bangkok, Chiang Mai, Phuket - deep dives into the city, with your private guide navigating the tumult. The rural, ritual, undiscovered Thailand. The Thailand that most people have no idea even exists.
With ETG, we'll help you discover the essential Thailand
From the best of the best hotels in Thailand, to the most amazing cultural experiences. And because we create immersive holidays that give back, every experience exists to connect you with the people and places you visit, and leave every destination better for your visit.
Handmade holidays of a lifetime. Smiles all round.
Popular Types of Holidays in Thailand
Your holiday is your holiday. It's unique to you. So let's get the ball rolling with some creative ideas.
Take a look at our sample itineraries and discover the sort of experiences you can include in your trip to Thailand. From a high octane, three-week, cross country break to a simple remote two-station beachathon and everything in between - you choose.
And if there's anything you see that needs adding to, adjusting or removing - it's yours. Just ask.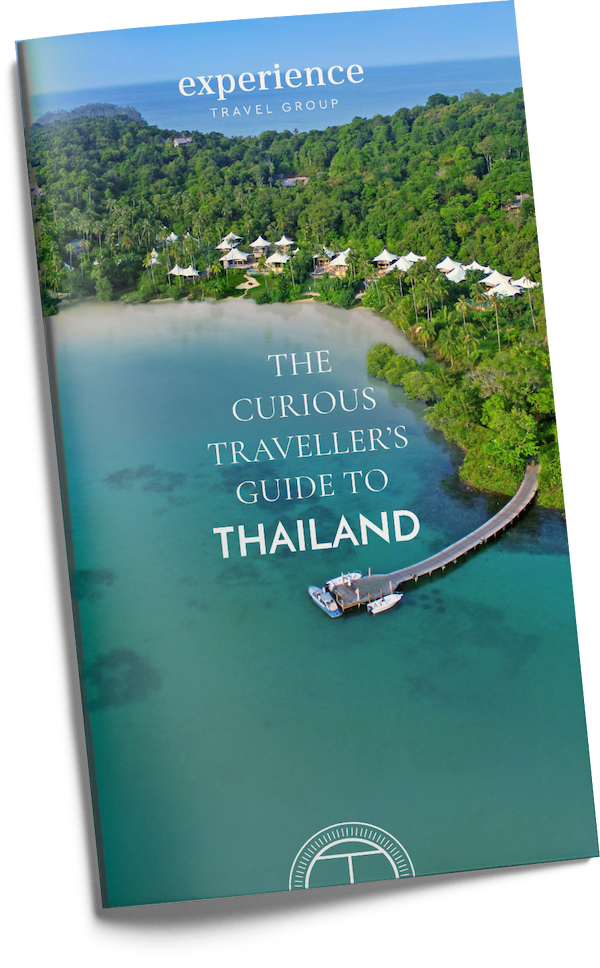 CURIOUS TRAVELLER'S GUIDE TO THAILAND
Our specialists have compiled many of their tips and insider secrets in this, The Curious Traveller's Guide to Thailand. Download your complimentary copy for an insight into authentic Thailand that will help inspire your adventure.
Download Now
Top Thailand Holiday Destinations
Bangkok - a city of everything, all at once, overspilling with the sights, sounds and scents of Southeast Asia. But more than just the famous night bazaars, rooftop bars, street markets and hawker stalls of Chiang Mai and Phuket, what about discovering the secret Thailand? The hidden temples, hot springs and hill tribes of mountainous Chiang Dao to the north, undiscovered Isan to the east or Khao Sok's virgin rainforest, even older and more diverse than the Amazon.
Or what about Thailand's islands in the Gulf and Andaman Sea that host some of Asia's coolest, classiest, luxury beach escapes so you can take in Thailand's incredible natural beauty at your own leisurely pace.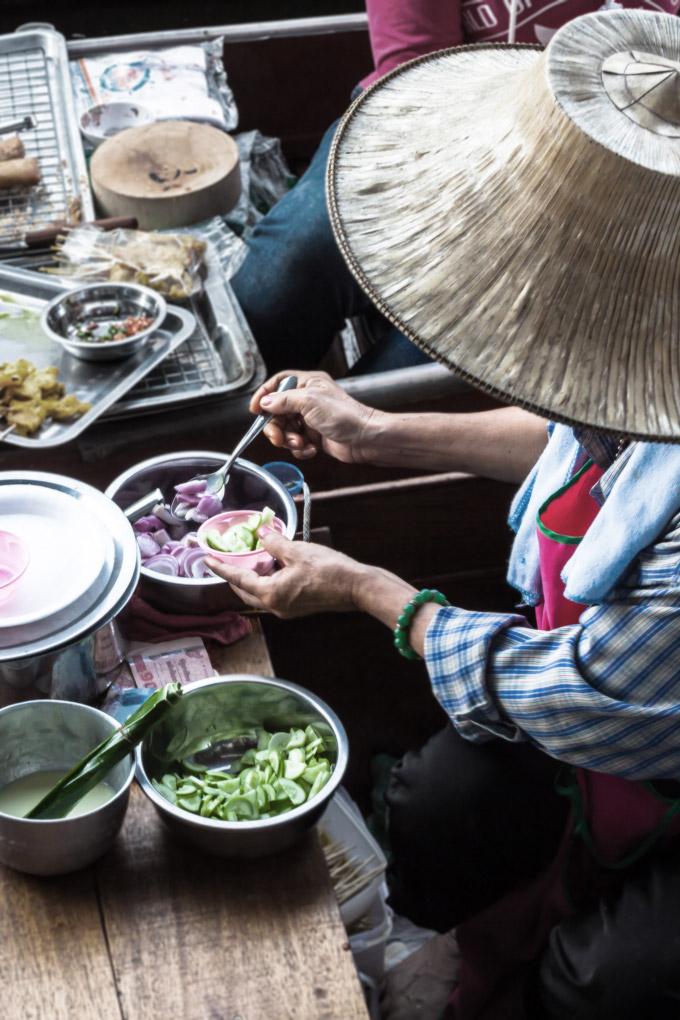 Fresh, zesty and hot, "real deal" Thai food is infinitely better than anything you've tasted in the UK.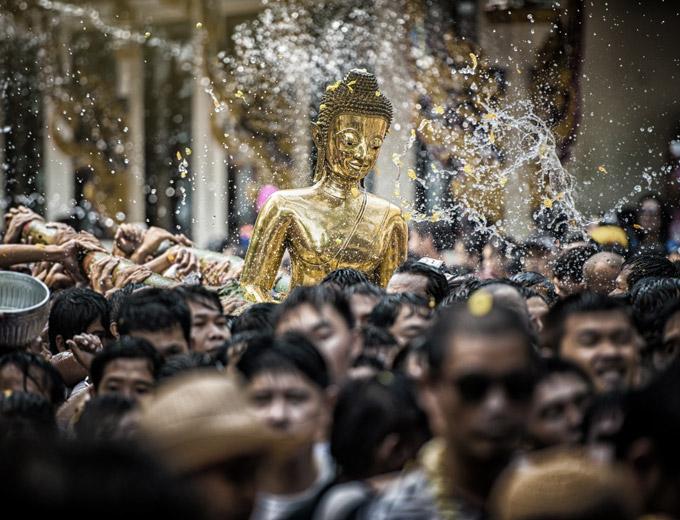 Striking temples and vibrant festivals keep the influence of Buddhism strong in Thailand.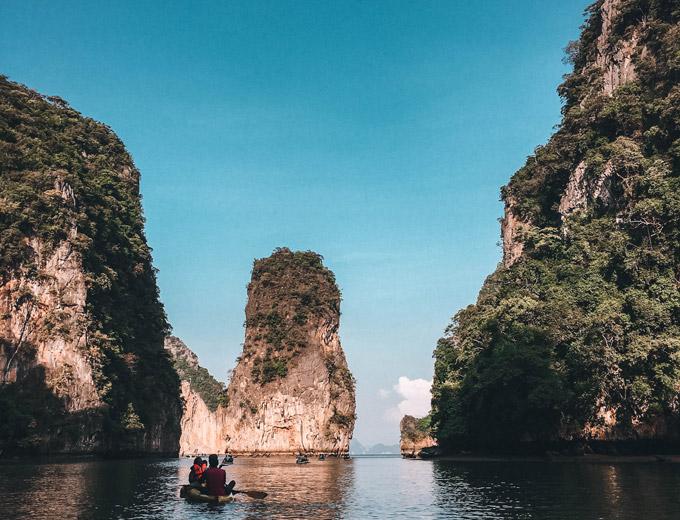 Sail among limestone karsts off the southern coast - an otherworldly experience.
DISCOVER THE ESSENCE OF THAILAND
The more you discover about Thailand, the more you realise how little you knew. Every experience is a lesson. Whether simply relaxing on a remote island, diving in and out of frenzied alleyways or chatting with a village shopkeeper up in the rural north, the more you embrace the Thai experience - the more the experience gives you. Which is exactly how it should be.
Some of our favourite things to do? You can't beat a good night market or a food tour on foot. Island hopping boat trips are a joy, as are guided countryside walks. Homestays are incredible.
Whatever holiday you choose you'll always enjoy a rich, immersive and interactive Thailand experience - up close and personal. And because we're meticulous in only working with the best hotels in Thailand, you can be sure your accommodation is always right for you.
ETG - unique, unforgettable Thailand holidays of a lifetime.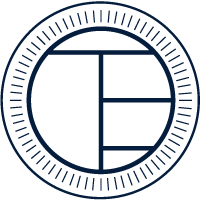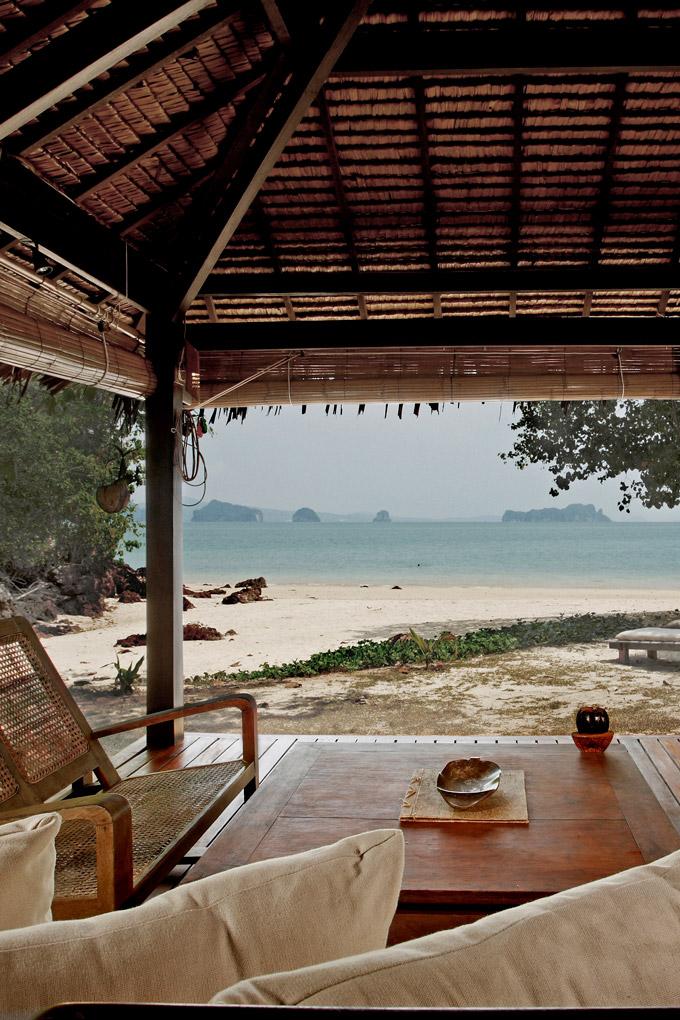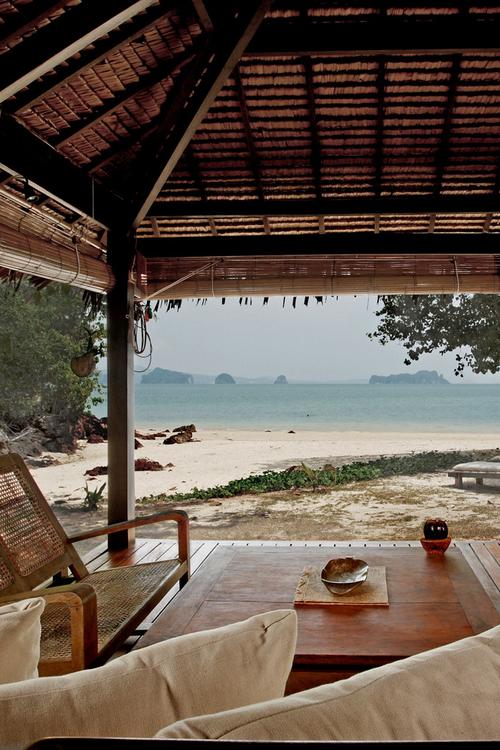 HANDPICKED HOTELS IN THAILAND
We set a minimum criterion when we select hotels in Thailand - breathtaking.
Beach hotels unbullied by tourism, like the gorgeous Koyao Island Resort - all white sands and impossibly clear waters.
Boutique city hotels like Ariyasom Villa - an oasis of calm in the heart of Bangkok.
The ultimate-luxury hotels - check. Private cruises - check. Eco lodges - check.
Every hotel is tried, tested and handpicked, to give you the best possible holiday experience.
Looking for recommendations? Get in touch and we'll find you some ideal options.
IMPORTANT TRAVEL INFORMATION
If it needs to be covered, our travel services cover it. All nitty-gritty details, all the logistics. All you have to do is look forward to your holiday. If you need to know anything just ask - from travel insurance to advice on staying safe and healthy, we're here to answer any questions you might have. Regular meetings with our in-country partners and a keen eye on the Foreign and Commonwealth Office website means you can be confident that we're always one step ahead of any news. Confident too in our ABTA and ATOL membership that gives you total financial protection.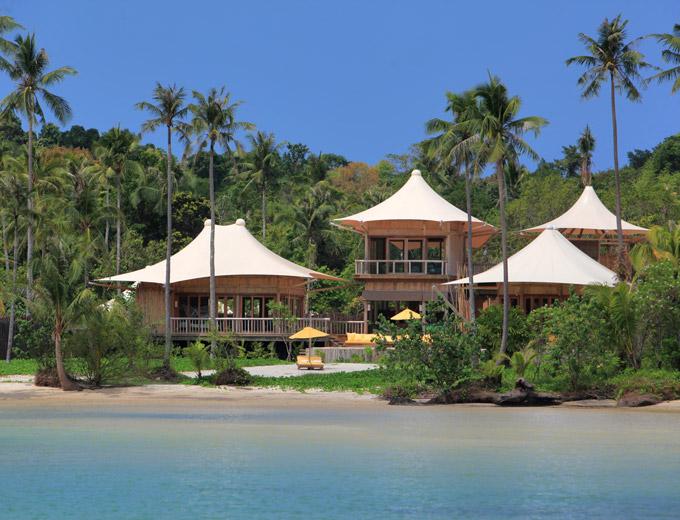 Why Experience Travel Group?
More a vocation than a job for us here at Experience Travel Group, we're verging on obsessive when it comes to Asia and sharing our travel knowledge. It's why we can be so detailed and diverse when it comes to planning your holiday, and why no two ETG experiences are ever the same. We plan each journey individually taking into account your specific accommodation preferences and a carefully researched range of exclusive, immersive experiences. On-the-ground knowledge plus the in-country back-up make sure you get the luxury holiday to properly unwind while you're away. You can find out more about that on our FAQs section and Why Choose Us page.
Committed to immersive holidays that give back, when you travel with ETG it's not just another holiday. It's genuine connections, friendships and fun. Like you, sustainable travel is really important to us. So important we put it at the heart of what we do. Cheesy though it may sound, we know the power of travel - we've experienced it for ourselves and it's why we do what we do. For ourselves, yes, but as importantly for you and the destinations you visit. So get involved. ETG, the place where people like you, and people like us, take holidays like this.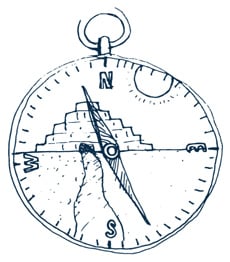 Why Holiday with Experience Travel Group?
Immersive
Experiences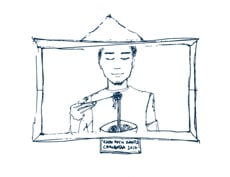 Immersive ETG holiday experiences let you genuinely connect to the people and places you visit. You'll learn as much about yourself as you do about them.
A secret
element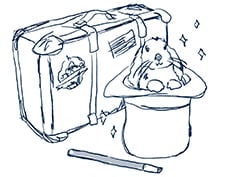 Sometimes you can know too much. Our holidays are specially designed to confound preconceptions and share magical, memorable, unexpected discoveries.
Travel
done right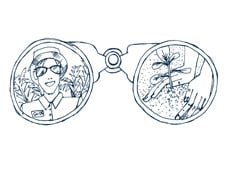 Our B Corporation certification, commitment to sustainability and 'give back' philosophy mean you can always be sure that every step you take is light. Ethical, mindful, guilt-free travel - travel done right
A thread of
luxury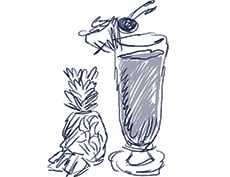 A thread of luxury that ties everything together. From beautiful boutique hotels to top-quality transport, to exceptional levels of service - whatever luxury looks like to you… it's yours
~
Your next adventure
starts with a conversation
~
Every ETG journey is unique. Tell us your loves, your hates, your holiday ambitions, your hopes and fears, and we'll share a suitcase so full of inspired holiday ideas you'll need to sit on it to shut it tight.
Not sure what you're looking for? Let us inspire you...
Get in Touch
Call us 020 7924 7133