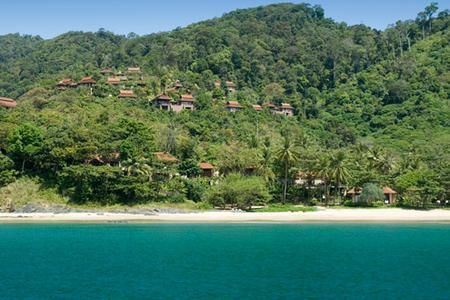 Originally an island with just 20,000 inhabitants, including the elusive Thai sea gypsies, Koh Lanta consists of several islands including Koh Lanta Yai (or the big island). This is where all the places to stay are situated. It is almost 30 km long and 6km wide.
Koh Lanta retains an admirably laid back and 'undiscovered' vibe, though with the advantages of a reasonably well developed tourist scene. Perfect, in our book for grown up backpackers with families and those seeking peace and quiet in a beautiful location. An ideal addition to any Thailand holiday. The beaches are wide and attractive, there is great snorkelling nearby, laid back bars and restaurants and dive schools a plenty.
Life here is dusty and sleepy and proceeds at its own relaxed island pace among the predominantly Muslim inhabitants.
The main port is in Saladan in the north though The Pimalai and Layana (the two high end hotels on the island), both operate their own speedboats during the season (April through to November). Koh Lanta largely goes into sleeper mode during the 'wet season' – May through to October, though there are amazing deals to be had during this time and for those looking to get away from it all, the hour or two of heavy rain per day on average may not be too much of a deterrence.
Aside from the luxury Pimalai and Layana, there a number of laid back options on the west coast from the excellent Moonlight Exotic Bay with its spacious seafront rooms, the rustic Sri Lanta and the cheap and very cheerful Twin Bay, with its superb location.
Getting to and from Koh Lanta is simple as a car ferry connects it with the mainland and runs from 6am to 11pm all day every day and the total transfer to Krabi Airport takes 2 hours. It is also possible too transfer by ferry from Ao Nang, Phuket, Phi Phi and nearby Koh Ngai. It can be incorporated into your exclusive Thailand holiday.