Loei (meaning 'to the extreme') is a mountainous province sitting in Thailand's northeast and is both diverse and untouched by mass tourism. The region has retained its natural beauty and fascinating culture. It is perhaps best known for being a region of extreme temperatures. In the winter it sees the lowest temperatures in all of Thailand, at times reaching below 0 degrees Celsius, whereas in the summer it experiences some of the hottest weather in the country.
Loei is a great off-the-beaten-track destination for hikers, with plenty of trails, both challenging and mild, through its scenic national parks and reserves. Phu Kradueng National Park is one of the most popular in all of Thailand amongst locals, though it is not well known by foreign tourists. Here you can take on long and challenging trails through the serene environment, past waterfalls and spectacular viewpoints. You can even camp along the way or at the beginning of particular trails in bungalows. Phu Ruea National Park is less challenging to get to and here you can still enjoy an array of walking tracks and lookout points. For wildlife spotting and hikes with local rangers, the Phu Luang Wildlife Sanctuary is a great place to discover rare animals and even dinosaur tracks in rocks along the way.
The majority of people living in Loei are immigrants from Luang Prabang, as the area was passed between the Ayutthaya Kingdom of Thailand and Lan Xiang kingdom of Laos many years ago. The little town of Chiang Khan sits along the Mekong and is popular amongst Thai travellers, mainly due to its cooler weather. Life here moves at a slow pace, and it's a lovely spot to cycle around or take a sunset boat ride.
For an enjoyable cultural experience, the Phi Ta Khon Festival or the 'Ghost Festival' takes place once a year in the sleepy Dan Sai village when the area comes to life. Festival-goers take to the streets wearing intimidating, hand-painted ghost masks and colourful costumes to parade through the town. It's an exciting and vibrant few days with concerts, parading, dancing and games taking place.
Visitors can reach Isan in just an hour on a direct flight from Bangkok. Get in touch with our Thailand experts to discover how you can incorporate this unique destination into your next tailor-made holiday.
Hidden Thailand Holiday Ideas: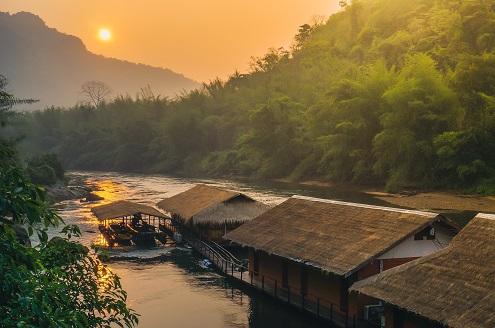 Natural Beauty and Local Life
Experience Thailand's hinterland. Her traditional cultures, unique traditions and gorgeous National Parks rich in wildlife, flowing rivers, waterfalls and lush tropical forests.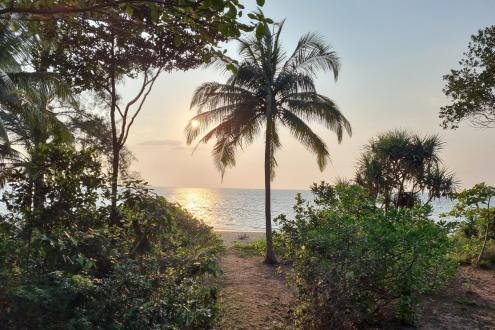 Hidden Gems of Southern Thailand
Embark on a lower-impact adventure to some lesser-known spots in Southern Thailand.