Thailand's mountainous north is distinct, and not just because it's cooler. The ancient term 'Kingdom of Lanna', meaning "land of a million rice fields", has been revived to describe this beautiful, lush, natural environment. A visit to Northern Thailand is a must to get a sense of the countries' diverse beauty.
The pace is slow after Bangkok's hustle and bustle. Activities include trekking in the hills, visits to temples and hill tribes, rafting, visits to elephant sanctuaries, cookery courses and the chance to buy authentic handicrafts.
Chiang Mai, the region's hub and the second-largest city in Thailand is a great base; explore, relax and soak up the atmosphere. For peace, quiet and beautiful views, you can base yourselves just outside town in one of the various laid-back hotels located in the surrounding hills and valleys.
Travelling northwest from Chiang Mai, either for a day or longer, it's possible to head off-the-beaten-track to the Burmese border town of Mae Hong Son via the bohemian Pai, a charming place rich in nature and culture. The mountainous terrain is home to hill tribes and Burmese style temples. As well as being an excellent base for trekking, Pai is renowned for its laid back atmosphere with a few resorts and a couple of great bars.
Northeast of Chiang Mai is the captivating city of Chiang Rai, also reached by direct flight from Bangkok. Streets here are alive with the colours of the hill tribes' traditional costumes. A trip to Chiang Rai will likely include a visit to the mystical (and infamous) "Golden Triangle" where Thailand meets the border of Laos and Myanmar (Burma) at the convergence of the Ruak and Mekong rivers. You can sail towards the triangle along the Mekong, passing riverside villages with their unique traditions and cultures or explore the surrounding bamboo jungle.
Adventures and breathtaking scenery abound in Northern Thailand. Speak to our experts to discuss your next tailor-made holiday to this beautiful part of Thailand.
Hidden Thailand Holiday Ideas: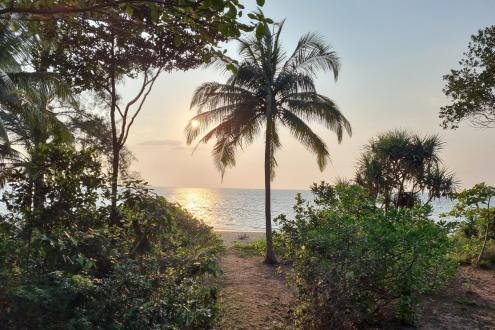 Southern Thailand's Hidden Gems
Embark on a lower-impact adventure to some lesser-known spots in Southern Thailand.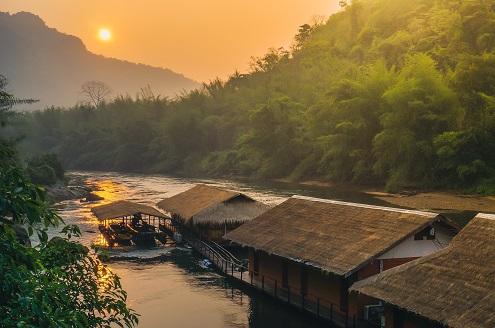 Natural Beauty and Local Life
Experience Thailand's hinterland. Her traditional cultures, unique traditions and gorgeous National Parks rich in wildlife, flowing rivers, waterfalls and lush tropical forests.