One of the largest provincial capitals in Thailand, Phitsanulok is most commonly visited by travellers using it as a base to explore the area. Sukhothai, Si Satchanalai and Kamphaeng Phet are the main attractions, though there are some sites to be explored in the city itself.
Wat Phra Si Rattana Mahathat houses one of Thailand's most prized Buddha images. Built in the 14th century and designed in the traditional Khmer style, this beautiful temple sits on the banks of the Nan River. Plenty of other temples and structures remain in the region, left to tell the tales of Phitsanulok's rich history. You'll find a mix of old structures amongst the urban city streets, with their bustling markets and shophouses.
Away from the capital, the land here is covered in rice fields and out east, the landscapes turn mountainous, which is where you'll find some spectacular national parks. Thung Salaeng Luang and Phu Hin Rong Kla provide different topographies. With its abundant birdlife, savannah grasslands and roaring waterfalls, Thung Salaeng Luang National Park is an excellent location for trekkers and birders. As for Phu Hin Rong Kla National Park, the terrain is much more rugged and filled with history. Travellers mainly visit to see the remains of Thailand's Community Party camps, which back in the '70s, they used as one of their most important bases.
Hidden Thailand Holidays: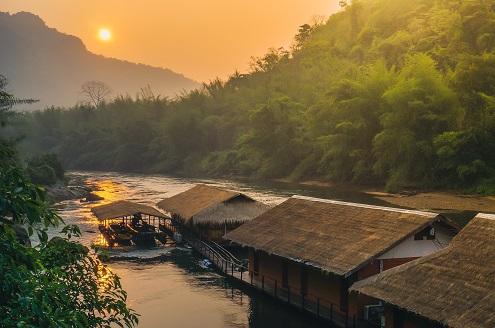 Natural Beauty and Local Life
Experience Thailand's hinterland. Her traditional cultures, unique traditions and gorgeous National Parks rich in wildlife, flowing rivers, waterfalls and lush tropical forests.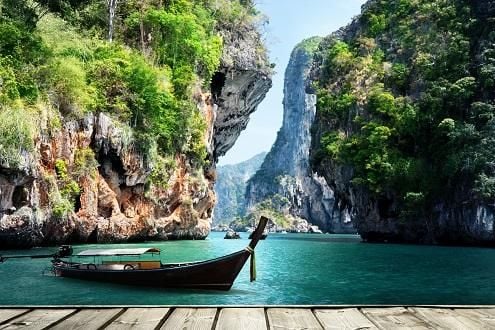 Classic ETG Thailand
Enjoy a calm, kind and gentle exploration of Thailand's most beloved experiences. Gorgeous hospitality, relaxing accommodation - a unique unforgettable holiday.