Once the site of a large US airbase in the Vietnam War, Udon Thani has since been transformed into a commercial centre and is now home to one of the largest expat populations in the country. It's also a key transport hub, connecting the northeast with the rest of Thailand and southern Laos.
Many Vietnamese migrated to the area during the war, which is why it's quite a multicultural city, mainly due to its proximity to Laos. There aren't any must-see attractions in the Udon Thani city itself; however, there are some attractive and scenic spots around.
Close by is one of Southeast Asia's most significant archaeological sites; Ban Chiang. Here you can admire well-preserved Thai ceramics; burial remains and artefacts, some dating back to 3,600BC, proving people have lived in this region for thousands of years. Nearby, you can also visit the excavation pits where the ceramics and skeletons sit as they were once buried years ago at the Wat Pho Sri Nai open-air museum.
Known as one of Isan's most beautiful natural attractions, if you're visiting from December to February, the Red Lotus Sea in Kumphawapi is a must-see. Board a pontoon boat and cruise out on the lake as the waters transform into a sea of bright pink flowers sprouting out the top of lily pads. If you're seeking more natural attractions, visit Phu Phrabat Historical Park in Ban Phue, known for its interesting and bizarre carvings and rock formations. You can even see ancient cave paintings here.
Other experiences include visiting the rock salt fields where high-quality flower salt is produced, as well as a community ecotourism project. Talk to our expert consultants to discuss whether this kind of immersive experience would enhance your holiday in Thailand.
Hidden Thailand Holidays: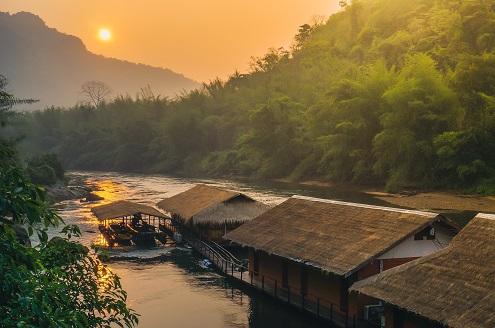 Natural Beauty and Local Life
Experience Thailand's hinterland. Her traditional cultures, unique traditions and gorgeous National Parks rich in wildlife, flowing rivers, waterfalls and lush tropical forests.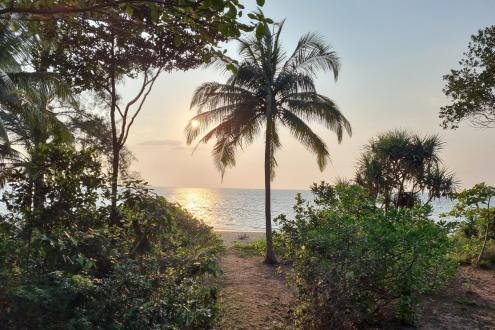 Hidden Gems of Southern Thailand
Embark on a lower-impact adventure to some lesser-known spots in Southern Thailand.