Resorts in the Maldives all offer the paradise island idyll: tropical palm trees, white-sand beaches, and turquoise seas. But with so many to choose from, how do you know which Maldives hotel will truly enhance your experience? That's where we come in.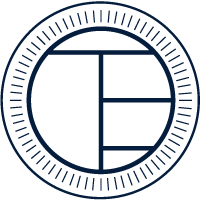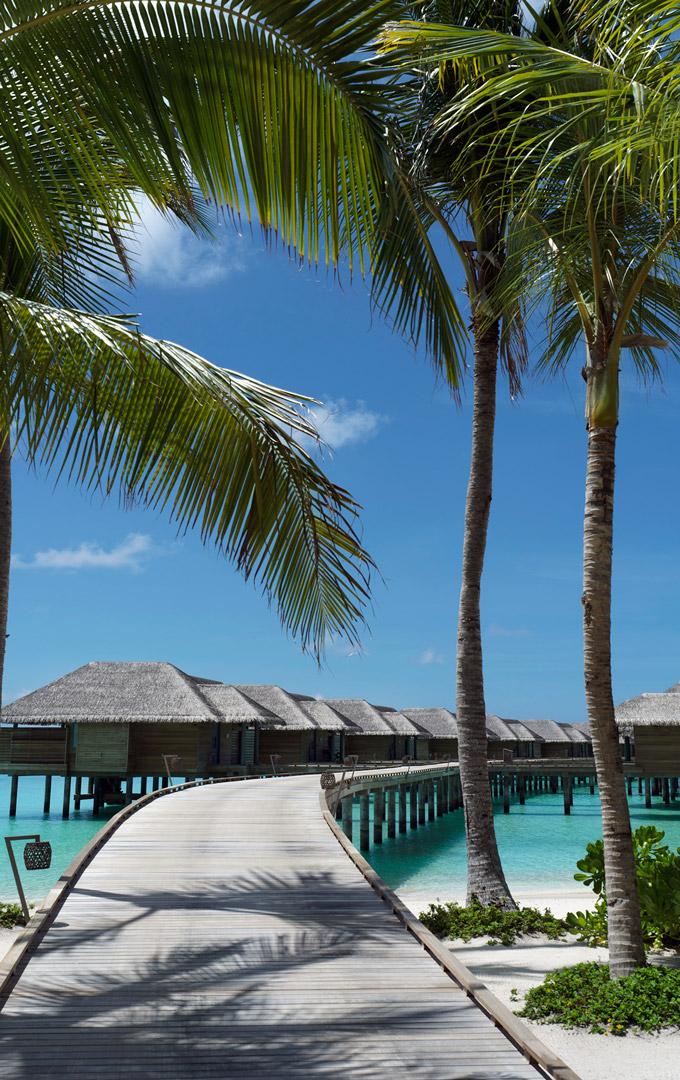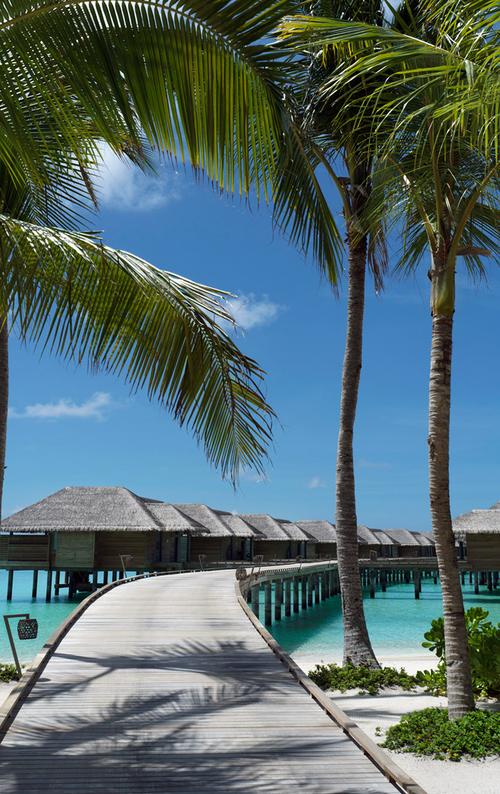 MORE THAN A
PLACE TO SLEEP
Our favourite hotels in the Maldives range from ultimate luxury to excellent all-rounders and eco-friendly hideaways, as well as local-run guesthouses. Whatever style you look for, our resort choices promise something special: be it the vibe, an exceptional spa, scuba diving, cuisine, watersports or entertainment for children.
In the Maldives, many hotels command their own private island where you'll spend the majority of your holiday - that's why here, more than anywhere, it's vital to get the accommodation just right. ETG can help you determine which resort suits you best to transform your beach gateway into a truly luxurious Maldives holiday experience.
CHOOSE YOUR CATEGORY?
Ultimate resorts
Ultimate resorts in the Maldives are the best of the best. This portfolio includes famous 5-star plus brands which all have something exceptional about them. Whether it is the phenomenal food, world-class rooms or a glorious island, our selected resorts are unique.
Luxury Resorts
Luxury resorts in the Maldives are a minimum 5-star in terms of facilities. We tend towards the smaller and more intimate resorts - with that Maldivian barefoot luxury atmosphere that this stunning archipelago does so well.
Deluxe Resorts
Our deluxe Maldives resorts are specially selected 4-star and 5-star properties. These each elevate your experience with something different, whether rustic or contemporary in style. With personalised service and character.
Superior Resorts
Although there is no such thing as a low-cost Maldives resort, superior resorts offer the best value out there. There are some inexpensive 3- or 4- star gems which have a charming beach hut feel and a little something extra, in terms of character, guest experience or facilities.
Family Resorts
Family resorts in the Maldives offer anything from a safe lagoon for swimming, a house reef for snorkelling, a room where you can sleep with the kids but get some privacy at the same time; or a kid's club to entertain your little ones.
Cruises
There are a few options to island-hop in the Maldives to get to see the true nature of this beautiful island nation. A few days aboard a Maldives small cruise will give you a unique experience of the archipelago.
Guesthouses
These hotels don't quite fit neatly in with another category, but they each offer something unique. They might be in a remote region or just provide a different kind of experience, but we always ensure you're in a good quality hotel wherever you go.
HOTELS WITH EXPERIENCE TRAVEL GROUP
At Experience Travel Group (ETG), we understand that the right hotel can make your holiday. That's why every hotel in our collection has been personally vetted by a member of our team - we have our own rating system and pretty exacting standards, too (for every one hotel you see, there may well be five that haven't made the cut!). Our main touchstone is that each hotel we work with genuinely enhances your experience of the destination. What might work for one traveller might not suit another, so your dedicated travel consultant will work with you to find properties that tick all your boxes.