The capital of Vietnam is a city of lakes and parks, of tree-lined streets resplendent with French colonial villas and mansions – a European capital in the centre of Asia.
The Old French Quarter is a maze of crammed narrow alleyways that are still named after goods that were once traded on the streets. With the charm of a bygone era, Hanoi is home to a myriad of roadside cafes and bars, where the traditional beer ("Bia Hoi") flows freely accompanied by some remarkable cuisine. Wide, bicycle filled boulevards and faded but elegant architecture dominate the landscape as the industrious city people go about their daily lives. The ancient art of water puppetry continues to this day in this historic city where Ho Chi Minh's monumental mausoleum is housed. The streets of Hanoi are a carnival of colour for today's visitors, with wonderful shopping, dining and people at every glance. In short Hanoi is a microcosm of Vietnamese culture.
Hanoi also has some fantastic hotels. However, it's best to consider whether the cost and facilities (such as swimming pools) are worth swopping for the atmosphere of the old quarter. Talk to one of our experts to get an idea of what might suit you best.
Classic Vietnam Holiday Ideas: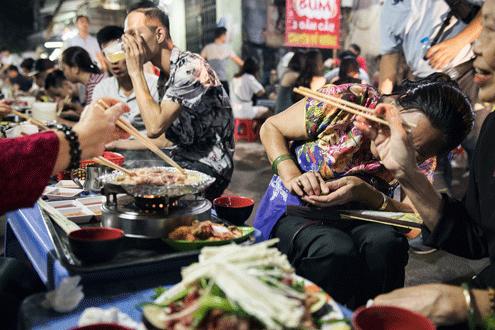 Vietnam with a Culinary Twist
As well as being delicious, Vietnamese food provides an excellent historical narrative for a holiday.
Classic Vietnam & Luxury Beach
Absorb Vietnam at its best on a private tour with original experiences and an extra special beach stay at The Four Seasons Nam Hai.