The beach town of Nha Trang has become a favourite amongst travellers in recent years and has grown steadily around the sweeping bay that it sits upon. The town itself is quite lively and a good place to explore restaurants and shops. It's also a great base for exploring the central highlands and beaches further down south.
Some of the country's most interesting hotels are found within a short drive of the town. The Mia Resort is one of our favourite Nha Trang properties. This peaceful and small resort is set on a private beach with wonderful views of the surrounding jungle-clad mountains.
Ninh Van Bay to the north offers a secluded beach getaway, providing an incredible setting for some of the most luxurious properties in Vietnam that are only accessible by boat. The ultimate option is Six Senses set on its own cove amongst dramatic scenery with its spectacular villas perched up in the hills and on the beach. The stylish An Lam Retreat is another exceptional option, providing lavish timbered villas, top-notch facilities and experiences from diving and snorkelling to hiking and fishing.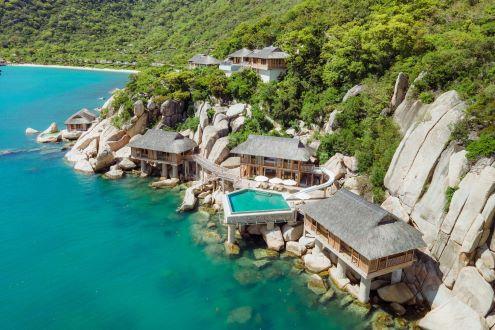 Six Senses Ninh Van Bay, Nha Trang
Superb barefoot luxury retreat with first-class spa facilities, located a short speedboat journey from Nha Trang.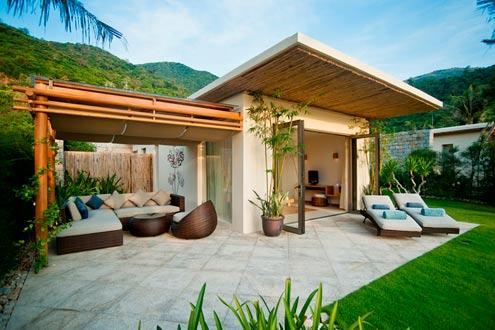 Mia Resort, Nha Trang
Mia is a contemporary small and peaceful upmarket beach resort in a quiet location near Nha Trang.