Meander along the mighty Mekong Delta, venture through Vietnam's largest tropical rainforest, discover colourful life beneath the water, cool off in the highlands, relax in a resort town or weave through bustling city streets; southern Vietnam offers incredible experiences and environments.
You can't go past a visit to Ho Chi Minh City, or Saigon to the locals, with its frenetic, buzzing atmosphere. Fertile land is in abundance around the Mekong Delta, which is dotted with floating villages and markets and home to smiling locals. The Champas once ruled over this region, and you can discover ruins left behind from this lost kingdom.
From the popular resort towns of Mui Ne and Nha Trang to the quieter, lesser-visited beaches and islands of Phu Quoc and Con Dao, there is a southern beach break to suit all travellers. While the weather here is tropical year-round, you can head up to the hill town of Dalat in the highlands for a cool respite. It's a great area for those looking to do some trekking, otherwise, head into Cat Tien National Park known for its tranquil and pristine rainforest filled with incredible biodiversity.
If you're looking to incorporate the south into your next Vietnam holiday, speak to our specialists to discover the best options for you.
Classic Vietnam Holiday Ideas:
Classic Vietnam & Luxury Beach
Absorb Vietnam at its best on a private tour with original experiences and an extra special beach stay at The Four Seasons Nam Hai.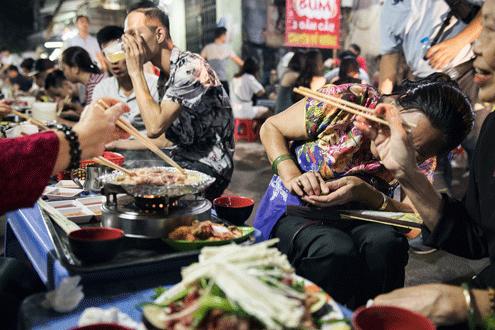 Vietnam with a Culinary Twist
As well as being delicious, Vietnamese food provides an excellent historical narrative for a holiday.