Tropical Thailand, like many other countries in Southeast Asia, is long and thin with lovely warm weather and humidity throughout the year. Sunny and dry beaches are available most of the time - as long as you know where to look for them! For more in-depth info on: 1) rainfall and temperatures per month, 2) fun festivals to attend, 3) expert suggestions on when to get the best value whilst travelling, download our free 'insider' weather guide.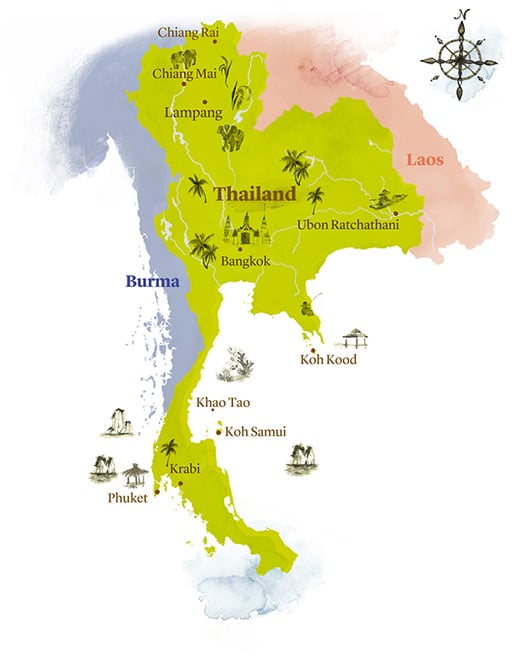 When to visit (Quick Summary)
Best Time
November - April
---
Monsoon Season
May - October (Northern Thailand, Andaman Coast)
September - December (Gulf of Thailand)
---
Beach Season
November - April (Andaman Coast)
February - August (Gulf of Thailand)
---
Wildlife
December - April (Khao Sok National Park)
---
January - March
If you want to tour Thailand extensively, this is the perfect time to go. The north and central regions will be hot and dry, with sun-drenched beaches across the southern peninsula. The chance of rain is minimal and conditions are comfortable throughout the country.
April
Brilliant weather will continue across all of Thailand in April, making it a great place to visit in the Easter holidays. Temperatures will definitely be reaching well into the mid to high 30°C across the country, particularly in Bangkok where it will be very hot indeed.
May - August
A mixed bag for Thailand, this time of year brings monsoon weather to much of the country, including the north, central region and south west. It will rain heavily for a few hours each day, but there will still be intervals of great weather. Beaches on the south east coast are dry and hot during these months.
September - October
These are two of the wettest months in Thailand, where humidity and rain will be frequent across the whole country. One bonus of the accumulation of wet weather is that the national parks are very lush and green, with waterfalls bursting with water making for some stunning natural vistas. By late October, the weather will start to improve.
November
This month marks the start of the dry winter season in Thailand, and the monsoon rains should have abated significantly across most of the country. Warm and dry sunshine will cover the north and central regions, and bright sunny days will return to the southern beaches. November is generally a good month for spotting wildlife in Thailand, too. A great month to travel.
December
The weather is brilliant in December, making it a very popular time to visit. Bangkok and the central regions are dry and warm (average 25°C), and the beaches are lovely and hot and, most importantly, totally dry with the monsoon rains completely wrapped up. The northern regions are also hot and dry in the day, but if trekking or staying in the highlands expect slightly cooler temperatures at night.

DOWNLOAD YOUR FREE WEATHER GUIDE
Enter your details for:
Monthly averages for temperature and rainfall
When to visit for any festivals
An in-depth look at the weather month-by-month
SOME OF OUR FAVOURITE HOLIDAYS TO THAILAND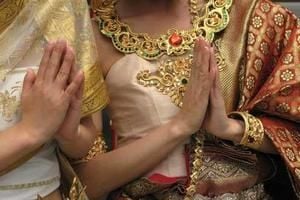 Essential Thailand
Explore Bangkok and Northern Thailand in depth and relax on a beautiful island. This holiday is perfect for the first visit to Thailand.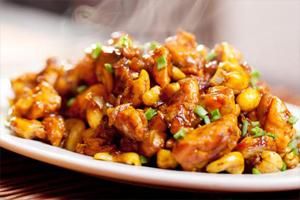 Thai Food Lovers Holiday
See Thailand from city to beach with the emphasis on tasting and cooking traditional dishes.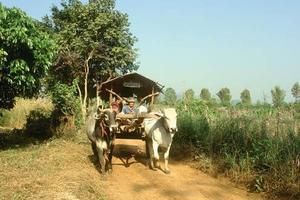 Thailand with a difference
Experience the hill tribe way of life in the north, and take in the beautiful scenery of the south. An unforgettable adventure!
Specialists
We've been there, tried it, listened to your suggestions and improved it.
---
Trusted
We are full members of ABTA, AITO and hold an ATOL number 9324. We offer 100&percent; financial protection.
---
Experience
Your holiday will be privately guided and fully flexible. It's your holiday and we listen.
About Us
Your go to people for quality holidays across Thailand...
Expertly Crafting Holidays since 2004.
Fully ATOL/ABTA bonded.
Go Top