An incredible and one-of-a-kind holiday destination, Cambodia is a country of light and shade, rising out of its bloody history with undoubted resilience and sparkling energy. Grand turreted temples and intricate monuments showcase the formidable talents of the mighty Khmer empire while elegant bars, modern architecture and the brightness of its people bring us into the present.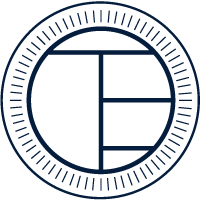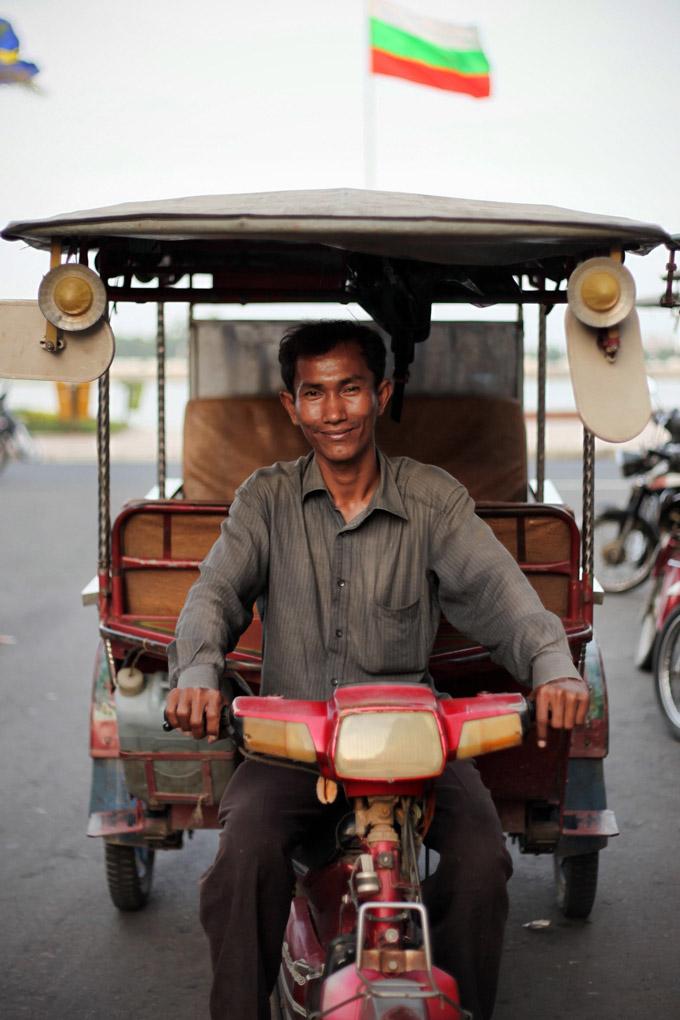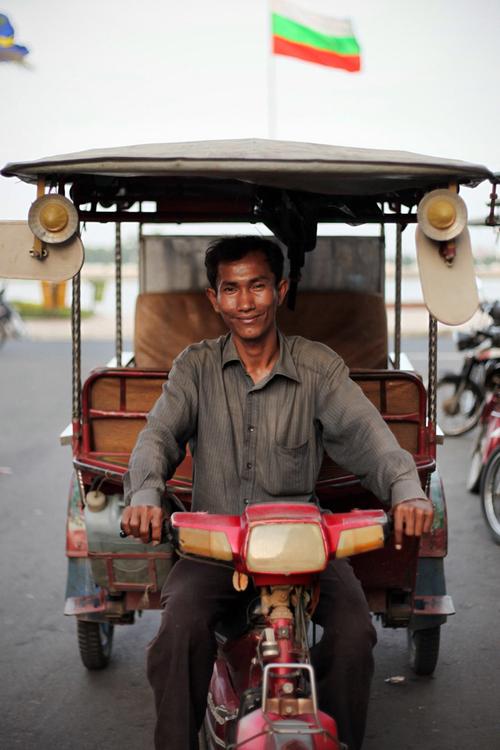 CAMBODIA
WITH ETG
We're proud to organise distinctive and experienced-based, tailor-made holidays in Cambodia. Our local knowledge is unrivalled as our roving travel scouts keep our fingers on the pulse.
If you're visiting Cambodia for the main attractions, we've carefully crafted itineraries covering the majestic and ancient temples of Angkor, the buzz of the capital city Phnom Penh and complete relaxation on tropical sands.
However, we know you like to do things differently from time to time, so how about trying our signature experiences? These will allow you to escape the crowds and explore further the huge network of temples and ruins which make up the wider Angkor complex. Or if you fancy a different kind of culture, we can arrange for you to see traditional Khmer dance with the Royal Ballet.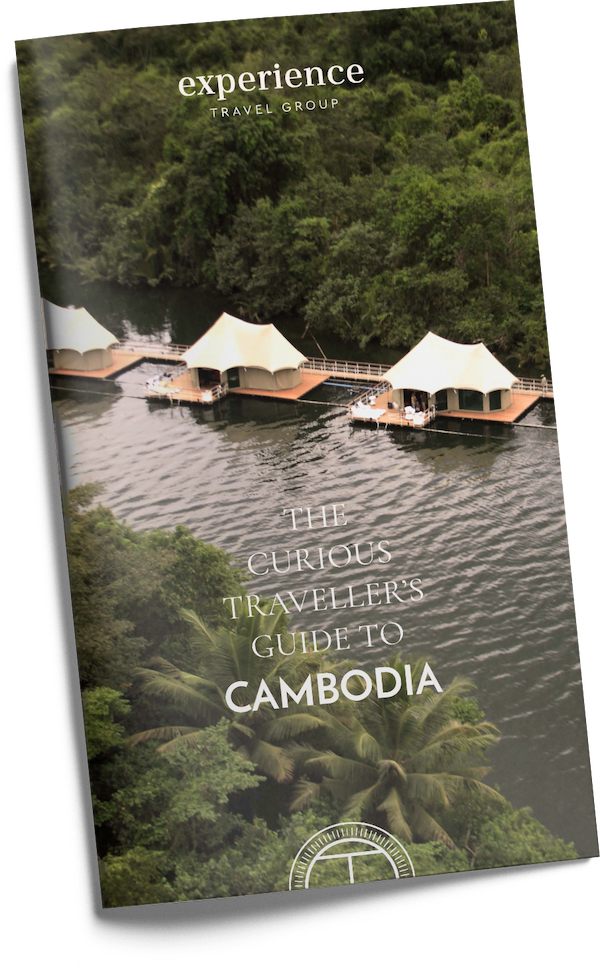 CURIOUS TRAVELLER'S GUIDE TO CAMBODIA
Curious to find out more? The Curious Traveller's Guide to Cambodia is our experts' edit of hotels, experiences and holiday tips. Get your complimentary copy today.
Download Now
Suggested itineraries in Cambodia
An incredible and one-of-a-kind holiday destination, whether you're looking for an in-depth cultural tour or a beach break with a twist, Cambodia offers something special. With a range of lovely hotels to enjoy, the kingdom is an original choice for luxury holidays too. We also offer a range of immersive Cambodia family holidays, carefully planned to suit your needs, whether your aim is to take a break from technology, uncover another culture or simply reconnect.
At ETG, our trips are a little different from typical Cambodia package holidays. Expect unique experiences where you'll get an authentic insight into local life combined with time to relax in beautiful surroundings.
We've put together some suggested itineraries to give you a little inspiration, but please remember: with our Cambodia trips, anything is possible. We can tailor your trip to fit your requirements and interests entirely.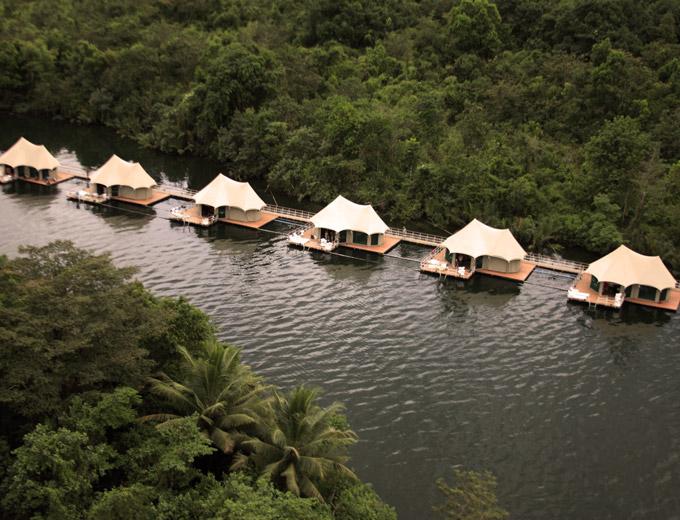 An all-time favourite ETG hotel, at 4 Rivers you can dive into crisp water straight from your floating lodge.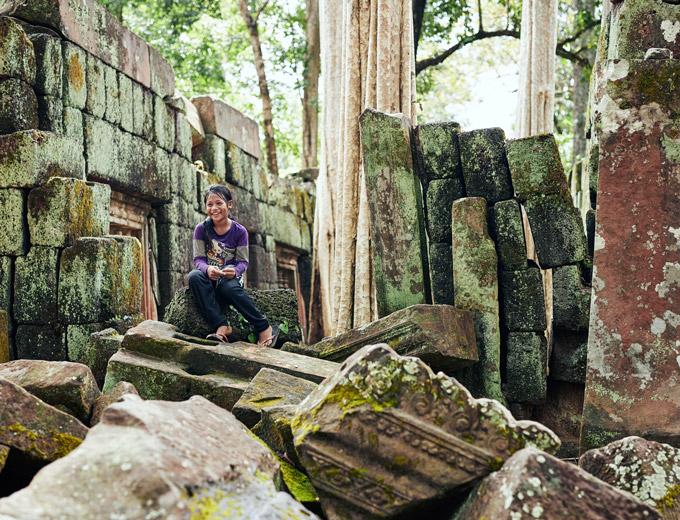 A magical encounter at Koh Ker, one of the lesser-known Cambodian temples.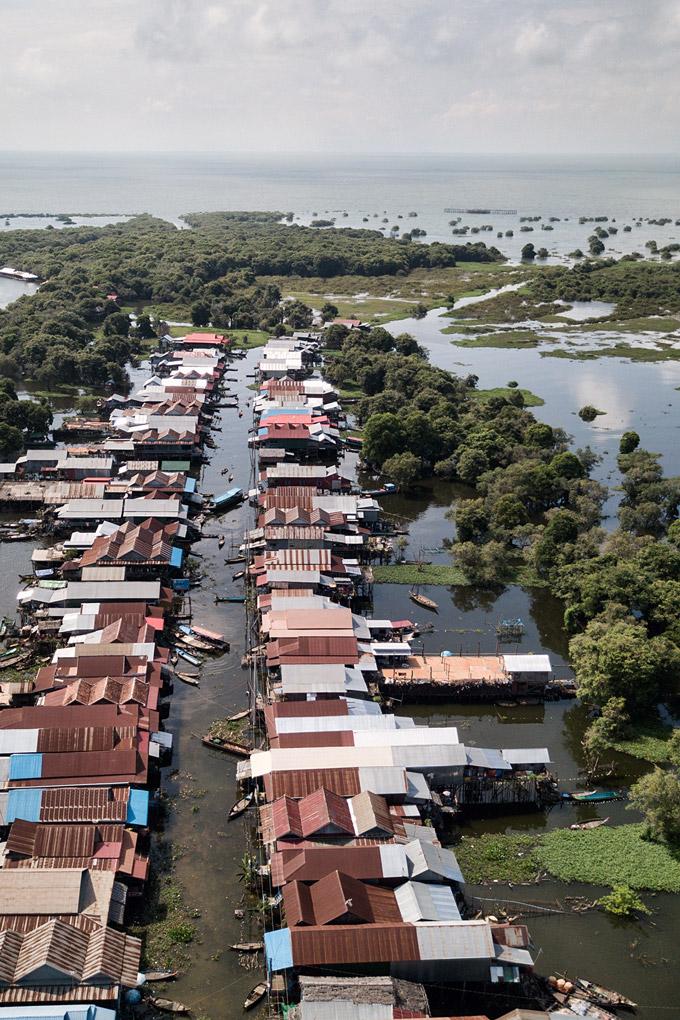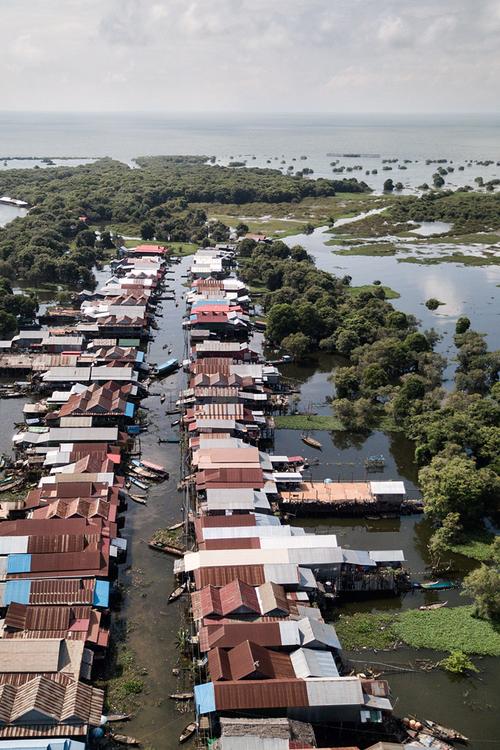 WHEN TO GO
CAMBODIA
The best time to visit Cambodia is generally between November to April, when it sees hot weather and clear blue skies. October can also be a brilliant month to travel, as the country is lush and fresh from the monsoon season and the Tonle Sap Lake is full to the brim, meaning floating villages look at their most ethereal. Please see our 'When to Go' page for a more detailed breakdown of the weather.
Popular hotels in Cambodia
In Cambodia, you're spoilt for choice when it comes to charming boutique hotels, especially in Siem Reap near Angkor Wat and in the capital Phnom Penh. Even if you'd prefer a bigger property with more facilities, there is still no need to opt for a bland chain hotel here.
More Travel Information for Cambodia
Our holidays are privately guided yet still offer space for discovery. Each one is thoughtfully created, uniquely for you. When you travel to Cambodia with Experience Travel Group, we'll match you with a local guide who will enhance your holiday with their intimate knowledge of the region and our in-country teams offer 24-hour support too.
When it comes to holiday planning, you'll benefit from the expertise of our passionate travel team who will guide you through the latest travel advice and any necessary passport and visa information, or help with travel insurance. We always stay up-to-date with advice from the Foreign and Commonwealth Office (FCO) with regards to travel safety and local laws.
Finally, we know that you'll be keen to ensure your money is 100% safe too and we can offer complete peace of mind in that respect. We are ATOL bonded and members of ABTA, meaning that your holiday is fully financially protected.
~
Your next adventure
starts with a conversation
~
Every ETG journey is unique. Tell us your loves, your hates, your holiday ambitions, your hopes and fears, and we'll share a suitcase so full of inspired holiday ideas you'll need to sit on it to shut it tight.
Not sure what you're looking for? Let us inspire you...
Get in Touch
Call us 020 7924 7133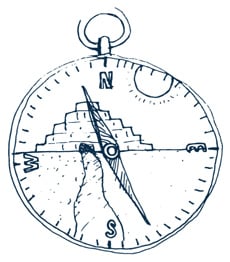 Why Holiday with Experience Travel Group?
Immersive
Experiences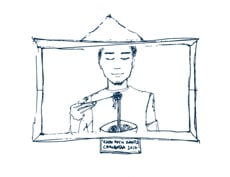 Immersive ETG holiday experiences let you genuinely connect to the people and places you visit. You'll learn as much about yourself as you do about them.
A secret
element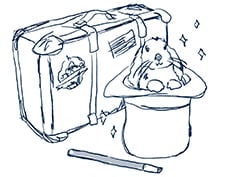 Sometimes you can know too much. Our holidays are specially designed to confound preconceptions and share magical, memorable, unexpected discoveries.
Travel
done right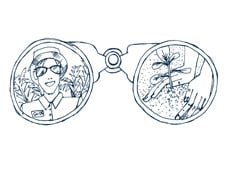 Our B Corporation certification, commitment to sustainability and 'give back' philosophy mean you can always be sure that every step you take is light. Ethical, mindful, guilt-free travel - travel done right
A thread of
luxury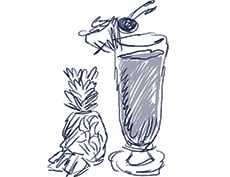 A thread of luxury that ties everything together. From beautiful boutique hotels to top-quality transport, to exceptional levels of service - whatever luxury looks like to you… it's yours