Myanmar is brimful of ancient temples, stunning landscapes and historic towns. There's so much on offer it can be challenging to choose what to do. Here's our list of top 10 experiences you could include in your holiday.  
---
1. Bagan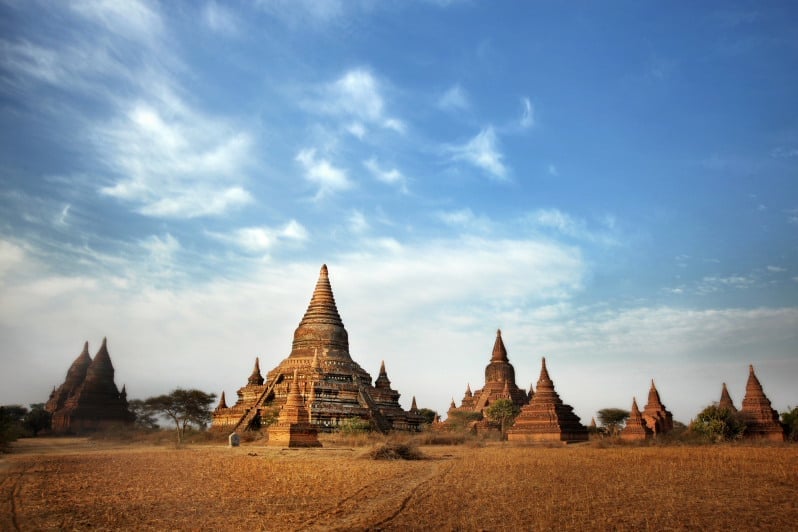 Possibly the most famous religious site in the country, and most spectacular, Bagan is a series of over 2,200 Buddhist temples dotted across 22 square miles of dry plains. The oldest buildings date back to the 9th Century and were built by ancient Bagan kings controlling the southern region of Myanmar. The temples themselves are surprisingly well-preserved and have been restored in certain cases by UNESCO. Exploring Bagan is an incredible experience but it suffers from its own fame and careful planning is required to avoid the crowds as much as possible.
Our insider tip is to discover the temples by bike; you'll be able to travel further than on foot and avoid the busloads of tourists.
---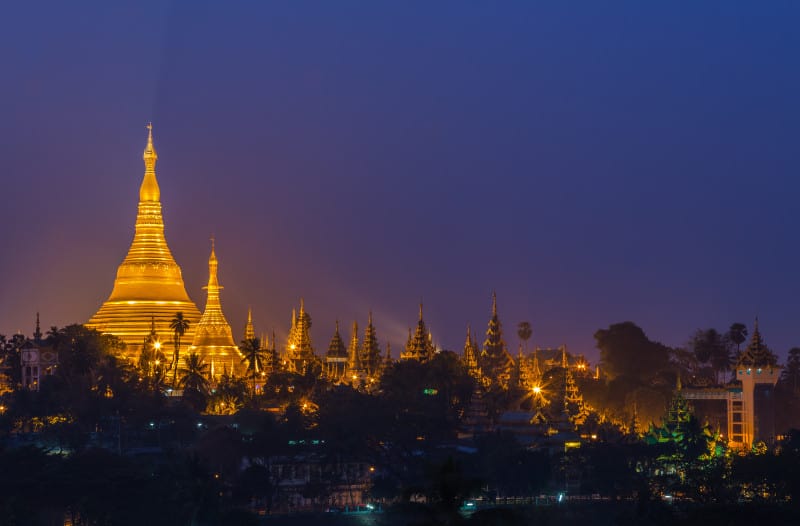 This 2,500 year old pagoda is an incredibly important site for Buddhists as it enshrines several holy relics – including Buddha's hair. At 110 metres high, the golden gilded, diamond encrusted stupa is an amazing sight to behold.  It's a site of bustling activities; burgundy-robed monks worship, offer flowers and meditate, creating a very spiritual atmosphere. We suggest visiting early in the morning as the sun rises or at sunset for an extra special experience.
---
3. Lake Inle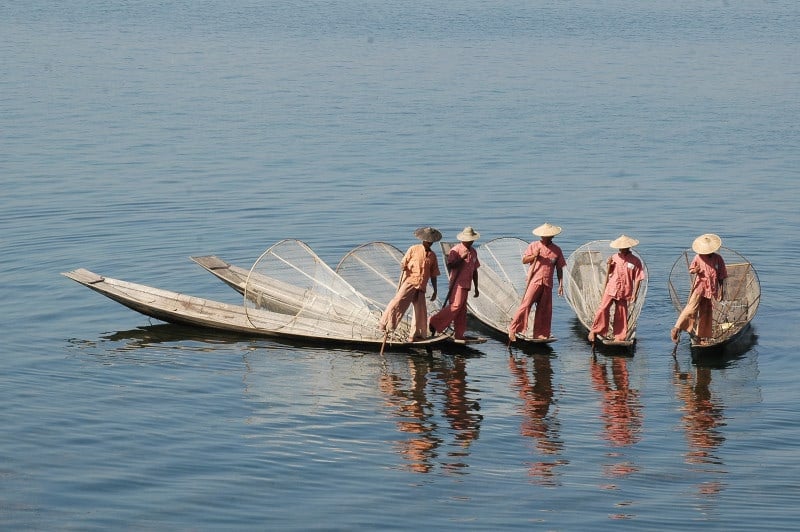 A freshwater lake in the lush Shan Hills, it's famous for floating villages, one-legged fishermen and beautiful scenery. A boat ride on the water is simply a must for any visitor. We'd suggest getting a very good guide who'll introduce you to the Inthas (an indigenous ethnic group who live on the lake) and help you understand their way of life. Along the way you're likely to see banana-shaped boats and the intriguing local way of rowing: they wrap a leg around the oar and propel themselves by circling their foot.  It's an amazing skill to watch in action.
---
---
4. Ngapali Beach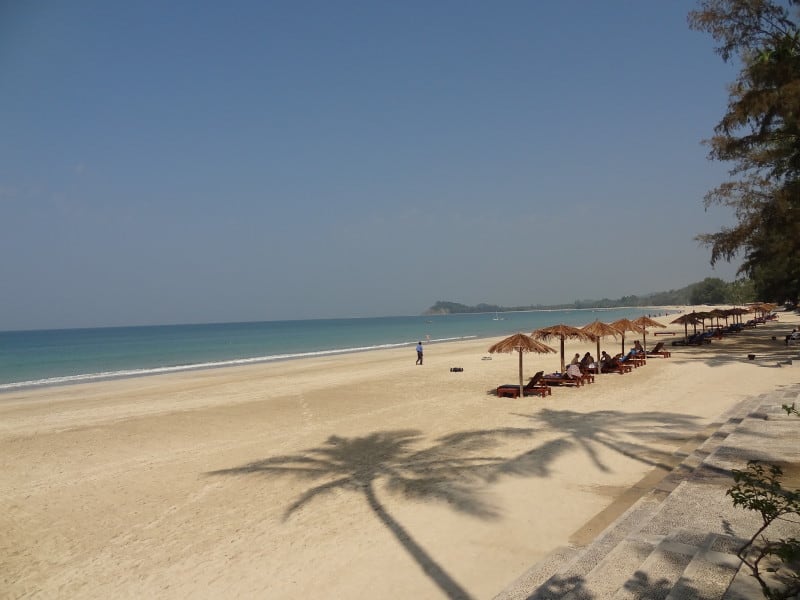 Myanmar's premier beach destination, Ngapali is a great place to kick-back and relax. The water is clear and the white-sand is picture perfect. The town has a tranquil atmosphere, with small boats rowing out to catch fish. We'd recommend staying at one of the small boutique hotels on the beach itself, have a look at: Thande Beach Hotel, Amazing Ngapali and Ngapali Bay Villas for inspiration.
---
5. Irrawaddy River Journey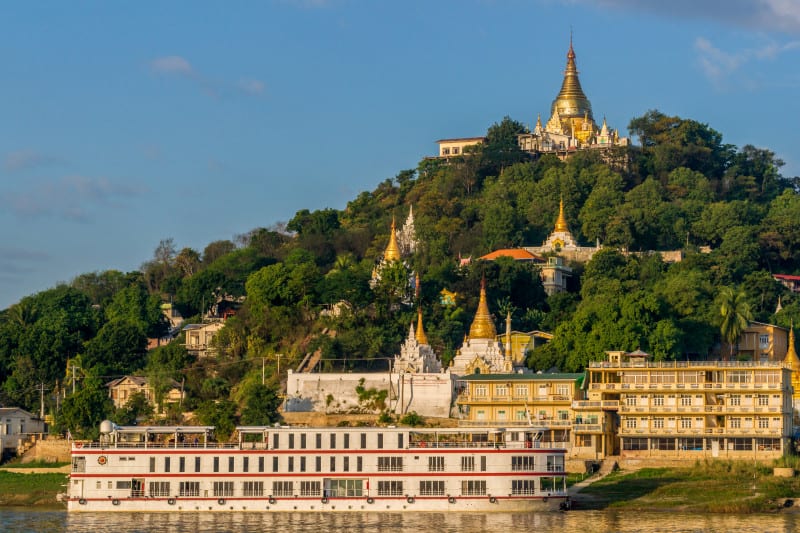 A majestic river linking the north and south of Myanmar, the Irrawaddy has historically been the most important trading route in the country. There's a timeless quality to it, with pagodas, villages and fishing boats dotted along the riverbanks. There are a range of river cruises available, varying in length of journey and level of accommodation. Generally, most start in Yangon and finish in Mandalay (or vice versa), although there are other off-the-beaten track voyages taking you to less discovered areas.
---
6. Golden Rock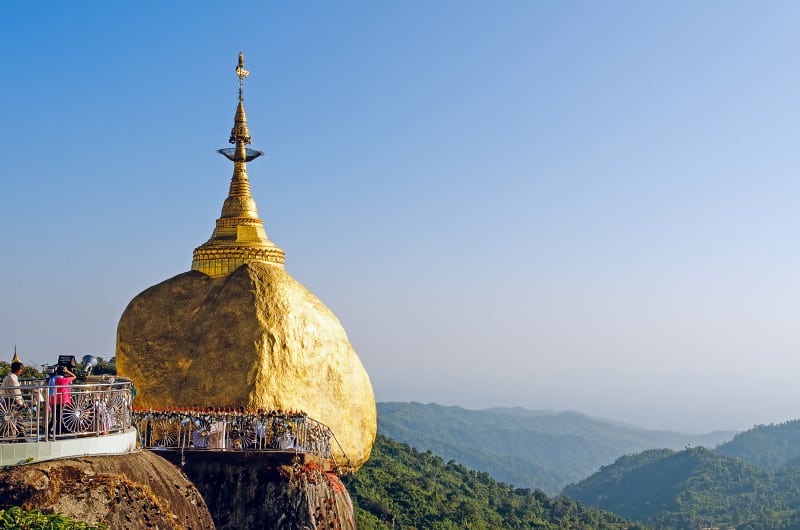 Also known as Kyaiktiyo Pagoda, the Golden Rock is a gravity defying boulder covered in gold leaf, perched on a strand of Buddha's hair (purportedly). The ride up to the pagoda along a dramatic, narrow road is an experience in itself; you'll be surrounded by pilgrims from all parts of the country travelling to offer prayers.  The rock is particularly beautiful at sunset when the sunlight hits the gold with a warm amber glow.
---
7. U Bein Bridge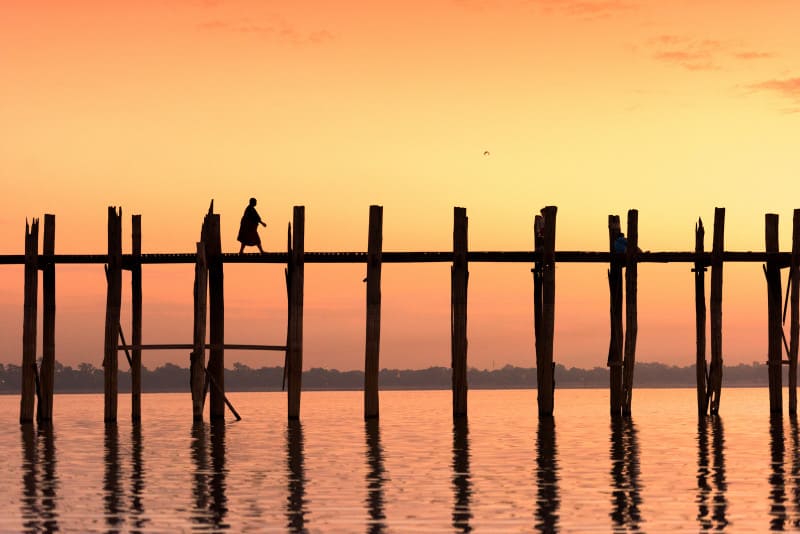 A beautiful wooden bridge spanning just under a mile, U Bein is thought to be the oldest and longest teakwood bridge in the world. The beautiful stilts supporting the walkway planks are hammered seven feet deep into the sediment and the bridge takes a slightly curved route to resist the force of water and wind. Watch monks and villagers make their way across the water, it's wonderfully picturesque and best enjoyed by boat as the sunrises or sets.
---
---
8. Hsipaw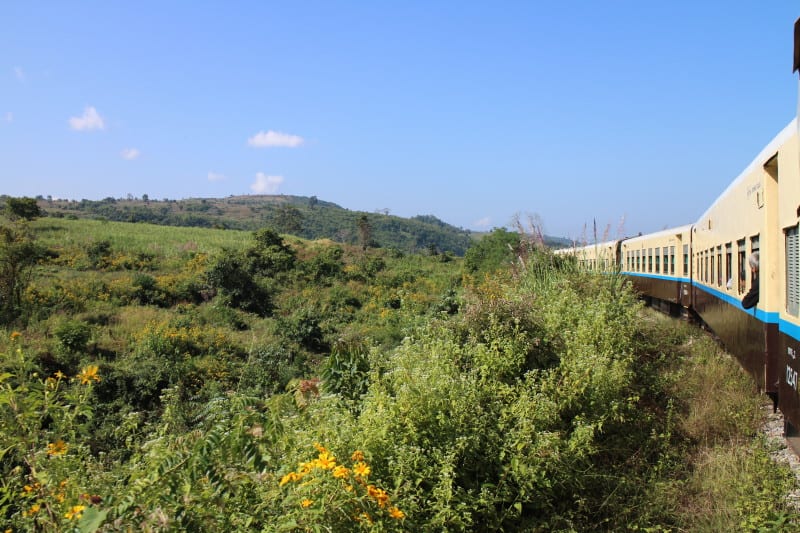 A relaxed hill town, frequented by the British in the 18th and 19th Centuries to escape the heat of the lowlands, Hsipaw is full of beautiful traditional buildings and fascinating history.  It's home to 'little Bagan,' a series of pretty, overgrown Buddhist stupas, monasteries and fabulous trekking routes.
---
9. Mergui Archipelago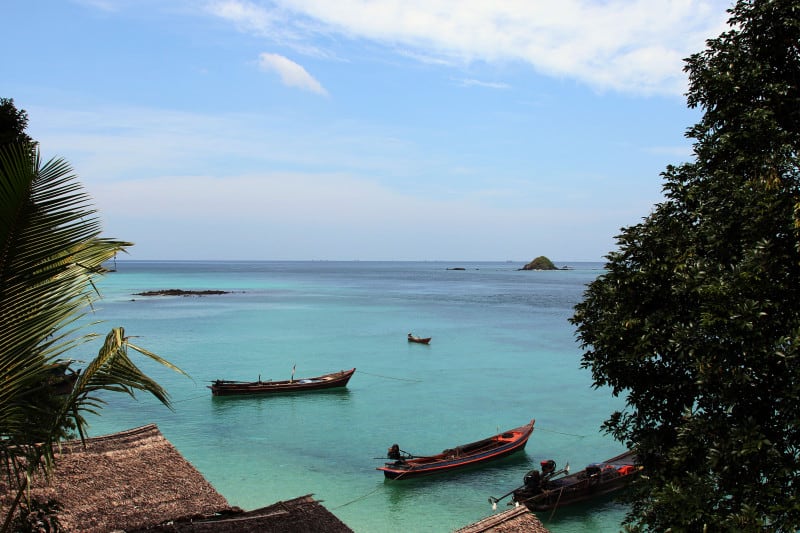 The 800 islands that make up the Mergui Archipelago in southern Myanmar offer an
incredible boating experience. The waters are turquoise, the white-sand beaches usually empty and sunshine glorious. Visit little rural villages, swim in the warm Andaman Sea and toast a G&T to the sunset. You can travel across the waters by yacht or by live aboad motorboat.
---
10. Loikaw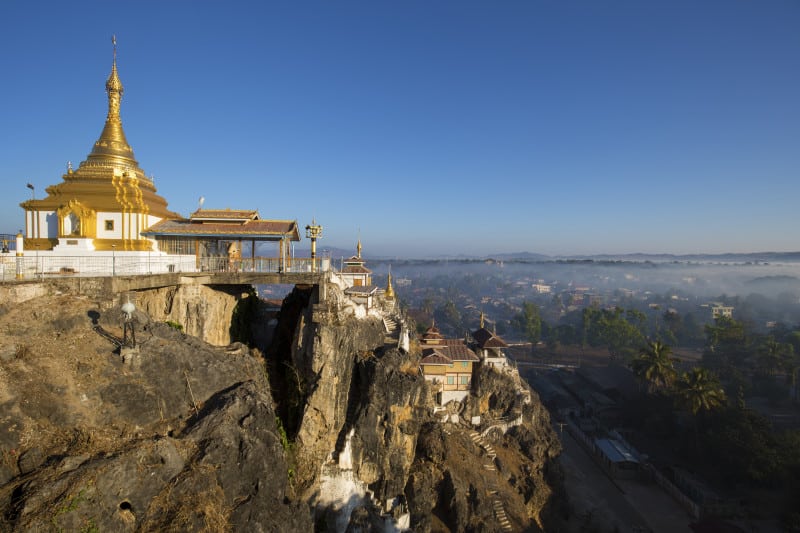 Having only opened up to tourists in 2013, Loikaw is an interesting, undiscovered town near Lake Inle. It's home to a unique set of ethnic minority people – the Kayan people, whose women wear distinctive neck rings. Meeting the ladies is, certainly at the time of writing, a reasonably uncommercial event (although this could change in a few years). We encourage travellers to engage with their day-to-day life and enjoy tea with them. There is also nearby trekking with beautiful views over the surrounding forest-clad hills.
---
If you were interested in incorporating any of the above experiences into a holiday to Myanmar (Burma), do get in touch with us on 020 3603 2578, or request a call back. There are absolutely no obligations and we're here to offer advice for any stage of your holiday planning. To see some example holiday itineraries, have a look at our Myanmar portfolio.
---