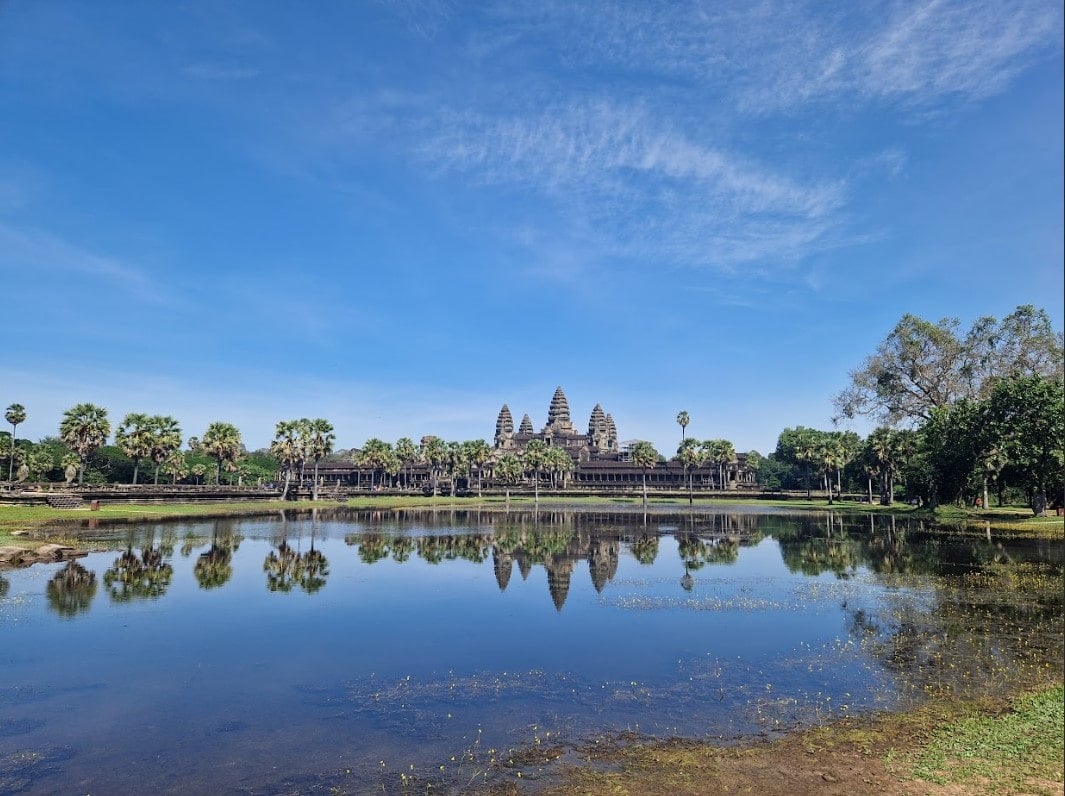 Cambodia is a fantastic holiday destination for countless reasons: colourful and fascinating Phnom Penh, a wealth of natural attractions, and much more make the list of factors making Cambodia a notable stop on a tour of Southeast Asia. But perhaps top of that list sits the incredible temples of Angkor, a complex of ancient temples creating a truly spiritual aura in an otherwise bustling country.
But planning a holiday can be complicated, and you likely have a Cambodia bucket list as long as your arm. Trying to fit all your aspirations into one trip might leave you wondering: Is Angkor Wat really worth visiting? 
Big attractions like this threaten to leave you out of pocket and disappointed, so it's best to do your research and listen to those that really know the area before formalising your plans. Our travel experts are knowledgeable in all areas of the countries they visit, so we're happy to offer an honest picture of this iconic historic site.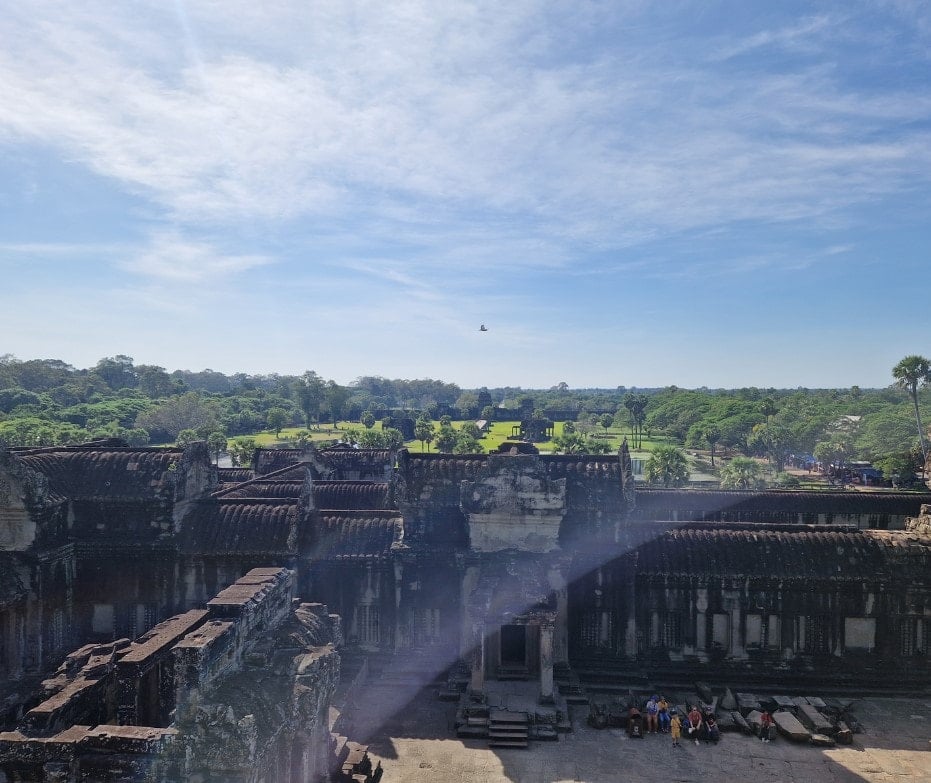 + UNESCO World Heritage Site
So the first and one of the most important draws to Angkor's temple complex is its place on the UNESCO World Heritage List. The creative genius required to build the stunning structure, as well as the significance for both religion and stages in human history are all contributing factors to this label, all of which are glaringly obvious as soon as you set foot on the bridge across the water. 
Alongside the criteria to be a part of this group of locations, Angkor Wat is just gorgeous. There is no other way to describe it than that. You'll hear it again and again, but you'll find yourself pinching your arm walking around the beautiful grounds. Whether you whip out your camera or simply sit back and enjoy it, the photogenic nature of this site knows no bounds. 
– Crowds of Tourists
Unfortunately for you, word has already gotten around that Angkor Wat is a photographer's dream. It should go without saying that if you visit the temples of Angkor during peak season and the sun is out, you might encounter some traffic around the area. This goes for both the roads outside, which can become filled with waiting tuk-tuks, and the main path into the temple.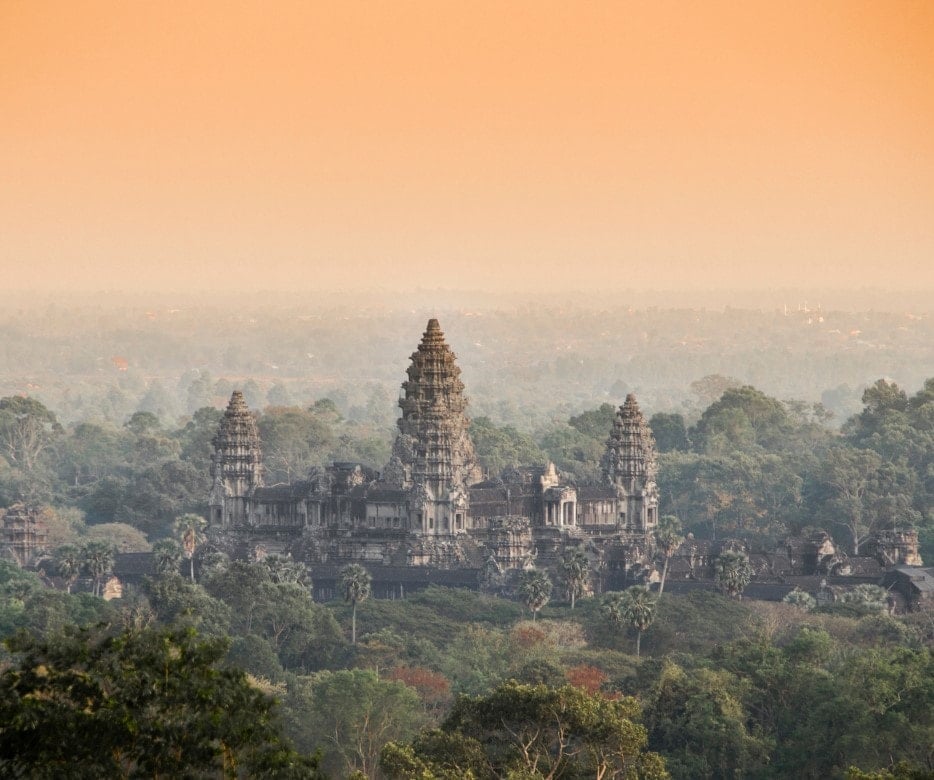 + Sprawling Site
On the other hand, there are plenty of places to escape the crowds. While the sheer size of the site might be seen as a drawback for those with limited mobility or stamina, it's also a hidden highlight of Angkor Wat. Yes, there may be some 3 million visitors a year (before Covid), but there are ways to find hidden tracks and escape the masses. Why not venture in the early hours of the morning to watch the colourful sunrise behind the iconic towers? Or spend some time in the market on the site's outskirts browsing fresh coconuts and handicrafts?
– Cost of Entry
You knew this was coming. Obviously, visiting Angkor as part of a tour means you won't need to worry about purchasing tickets as entry will be included in your overall price. However, if visiting Angkor as part of a DIY holiday, you'll need to think about entry tickets. Luckily for you, you've got some options.
Depending on how long you plan to stay in Siem Reap and the surrounding area, you can choose from a 1, 3 or 7-day pass. 
1-day pass: $37

3-day pass: $62

7-day pass: $72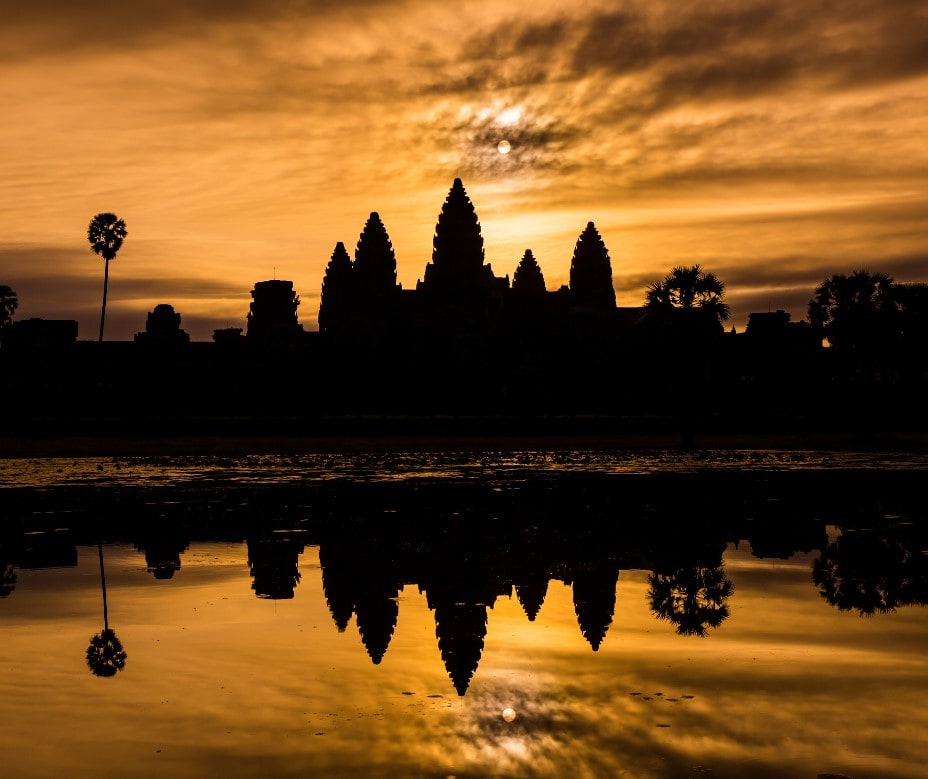 + Inclusive Ticket
Before you opt for the 1-day pass, it's worth knowing that your Angkor Pass is applicable around the temple complex, meaning you can visit a number of Cambodia's temples for the price of one ticket. The flexibility of tickets also means that you can come to watch the sunrise at Angkor Wat, then head back into Siem Reap for some refreshments before coming back to visit more temples. The pass is worth it to make the most of your time around the complex of temples!
So, is it worth it?
YES. In summary, the incredible Angkor Wat should definitely be part of your Cambodia to-do list, even if you only spend a day exploring. There is really nowhere else on earth quite like it, with a real sense of the history of humans that have interacted with the grounds. 
We all know that feeling when you arrive at an iconic building or site while on holiday and wonder, why on earth do people spend their money to come here? With ETG, we make sure that feeling is extinguished from our holidays, either by heading off of the beaten track or by visiting the big attractions a little differently. Get in touch to start your holiday experience with us today.