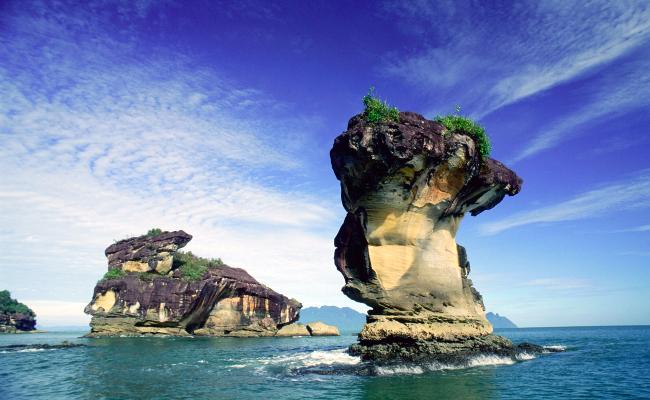 In the Malaysian state of Sarawak, Bako National Park is covered by luscious green rainforest, teeming with curious forest creatures. The park spans 27 square kilometres of a rugged coastal peninsula on the South China Sea. Although it's less than 40 kilometres away from the town of Kuching, a trip to Bako National Park gives you the feeling of travelling to the ends of the earth.
Known for its biodiversity, Bako National Park is home to all sorts of flora and fauna: the infamous and endangered proboscis monkeys, bearded pigs, long-tailed macaques and stunning terrestrial orchids. Discover secluded bays, majestic coastal cliffs, babbling streams, grand waterfalls, and protected mangroves.
This spectacular part of the world is easy to reach by boat or car. It's a memorable day trip or a great destination to savour over a few days.
Experience Travel Group has explored the national park extensively and sourced the best hotels and transport. If you're keen to spend a few days exploring this truly beautiful and diverse part of the world, get in touch and let us help you plan an unforgettable Borneo trip.