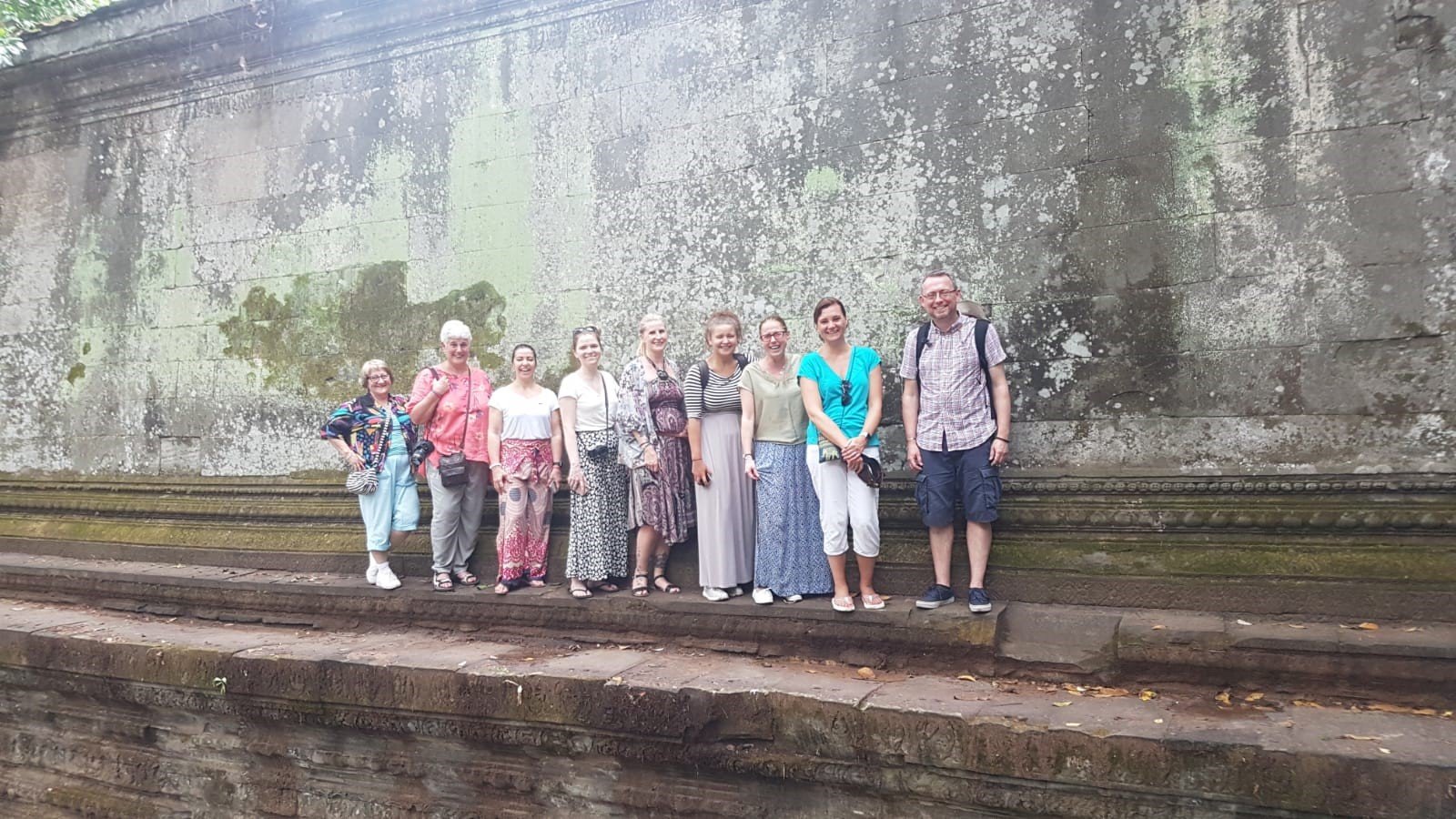 Abi Northage has recently been appointed our first ever Agent Relations Manager, a role designed to further develop our partnerships with travel agents across the UK. Her first foray to Asia with us was heading up our Agent FAM trip to Cambodia, along with one of our Southeast Asia specialists, Lauren. In this article, she describes the trip and share her impressions and highlights of her first trip with ETG.
First Impressions
My first impressions were how well organised everything was: it was like a well-oiled machine and everyone seemed very well briefed. We were met at the airport in Cambodia by Win Zaw, who was lovely and very relaxed. His flexibility was put to the test straight away as one of our agents was feeling unwell, so we needed to make an unscheduled stop at the pharmacist, which was handled without fuss or holding up the rest of the group.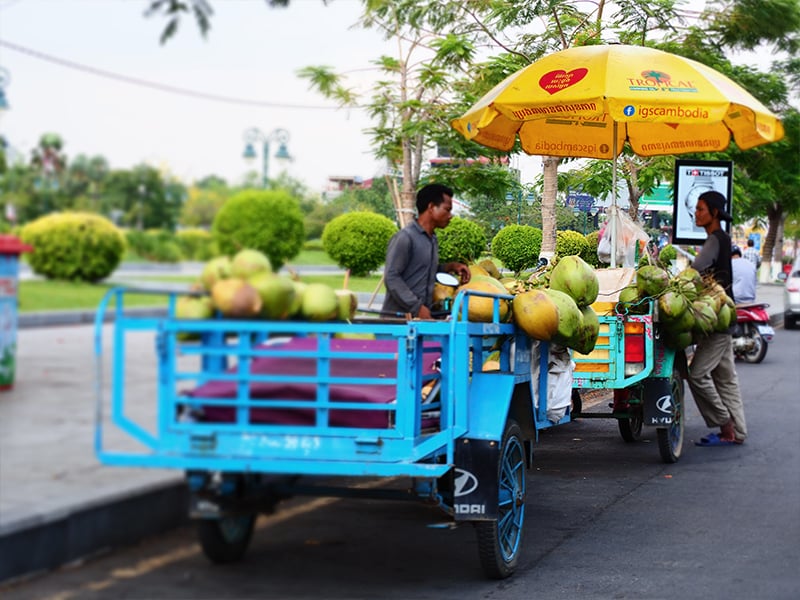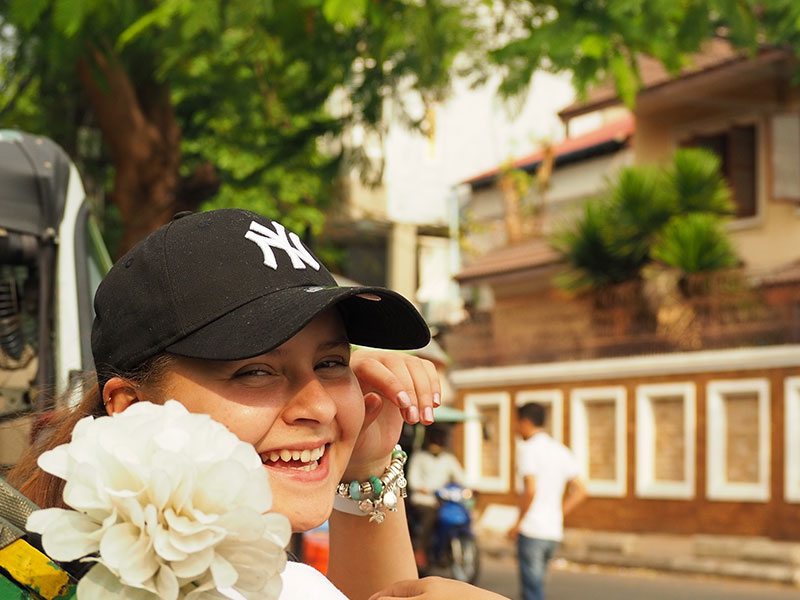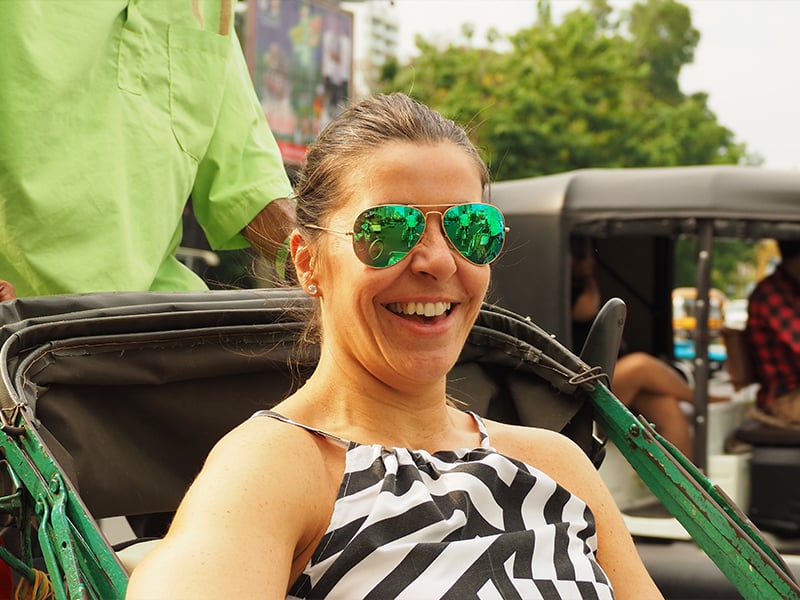 Phnom Penh
Raffles Hotel was an oasis amongst the busy hustle and bustle of the city: cool, tranquil and effortlessly sophisticated! The beautiful rooms and communal areas were luxurious but had a relaxed feel. The service was attentive but discrete and friendly. The food and generous cocktail menu didn't disappoint either!
Our first day of activities was a mixture of emotions, starting with the country's harrowing recent history when we visited the detention centre S21 at Tuol Sleng and the Killing Field of Choeung Ek. I was hugely moved by the visits, it's impossible not to be, but this was made all the more impactful by our guides knowledge, passion and deep-rooted emotion.
I loved the lunch which followed at the Friends restaurant, which was not only delicious but supports such a fantastic charity. For an extra $50, we clubbed together to support a place for a student to train at the Friends centre for a month – this is optional, but something we wanted to do together.
Dinner with a Princess!
I was not sure what to expect when told we would be dining with the princess of Cambodia and was a little taken back to find the table plan had me sat next to her! In fact, she was very normal and happily chatted about her life and that of her family, even touching upon her grandfather's 'busy' marital life with multiple wives and concubines! The dinner itself was a delicious four-course affair with recipes shared by the royal kitchens…not bad for my first trip with ETG!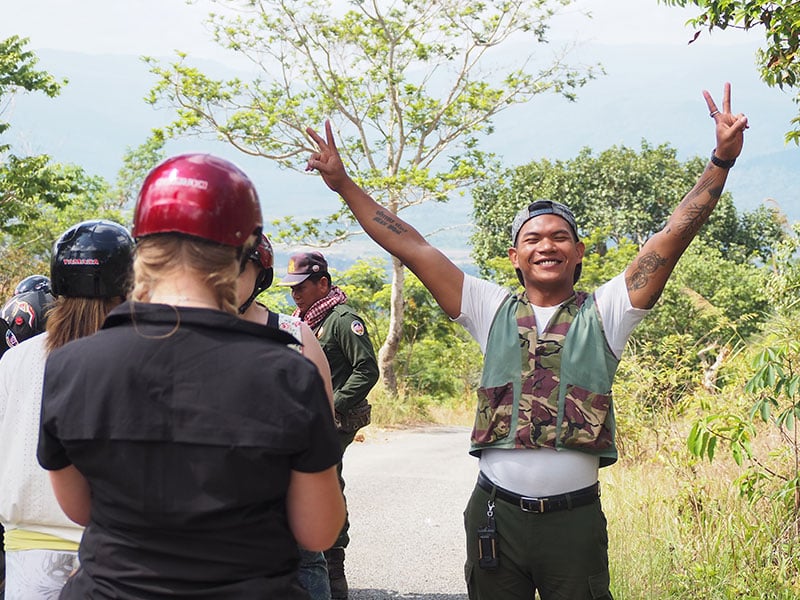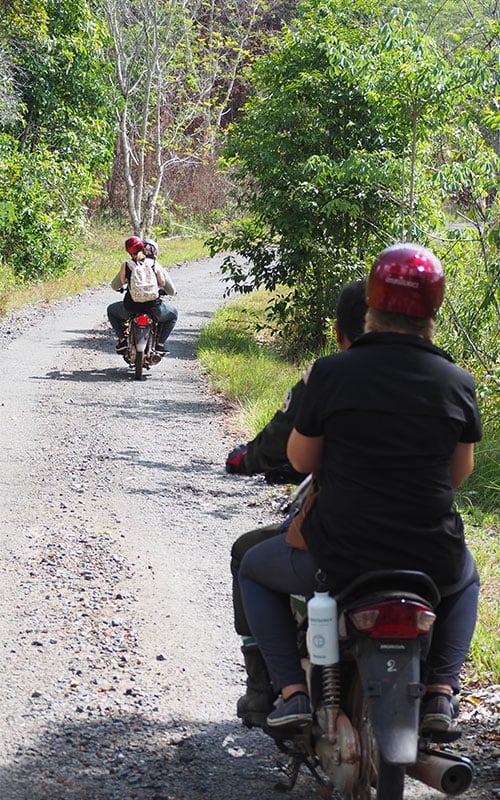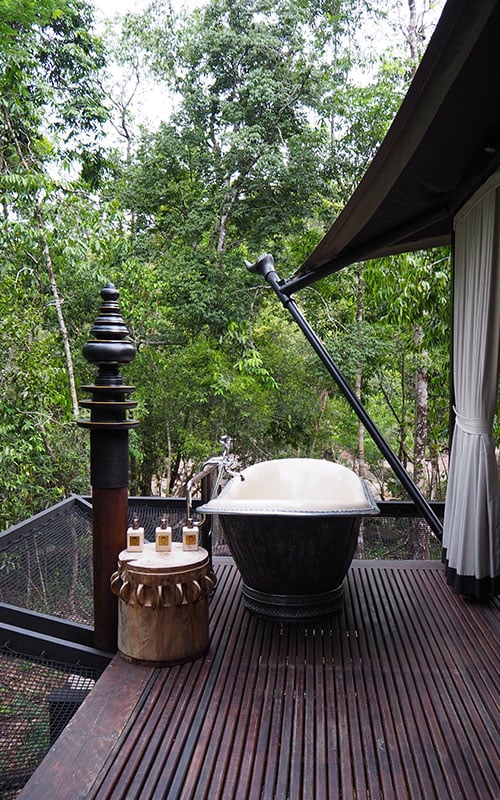 The much anticipated Shinta Mani Wild
I was very excited to be staying at the newly-opened Shinta Mani Wild and it certainly didn't disappoint! From the very off we knew we were in for a treat! The 4×4 cars that collected us were of course top quality, immaculately clean and offered the very much needed, deliciously cold a/c – sometimes it's the little things!
The journey was my first experience of the Cambodian countryside. I watched with fascination as the craziness of the city gradually slipped away to reveal a different side to the country, not without its own madness though (think motorbikes on poles sticking out the back of cars and goodness knows what else!)
Arriving at the hotel was as awesome as we imagined. The zipline was 50 m heigh & 350 m long over the rainforest and finally a waterfall before arriving into the hotel bar, where the general manager was waiting for us with Tequila Cocktails! Now that's what I call making an entrance!
The tents certainly lived up to expectation, the mini bar exceeded them, there was nothing mini about it! Not to mention THAT bathtub! We had unlimited complimentary use of the spa and all its treatments and the activities were fabulous, from going out with the rangers to patrol the forests looking for poachers and illegal loggers, rainforest exploration and river cruising to a surprise outdoor cocktail party, topped off with foot massages in the stream. It was hard to leave!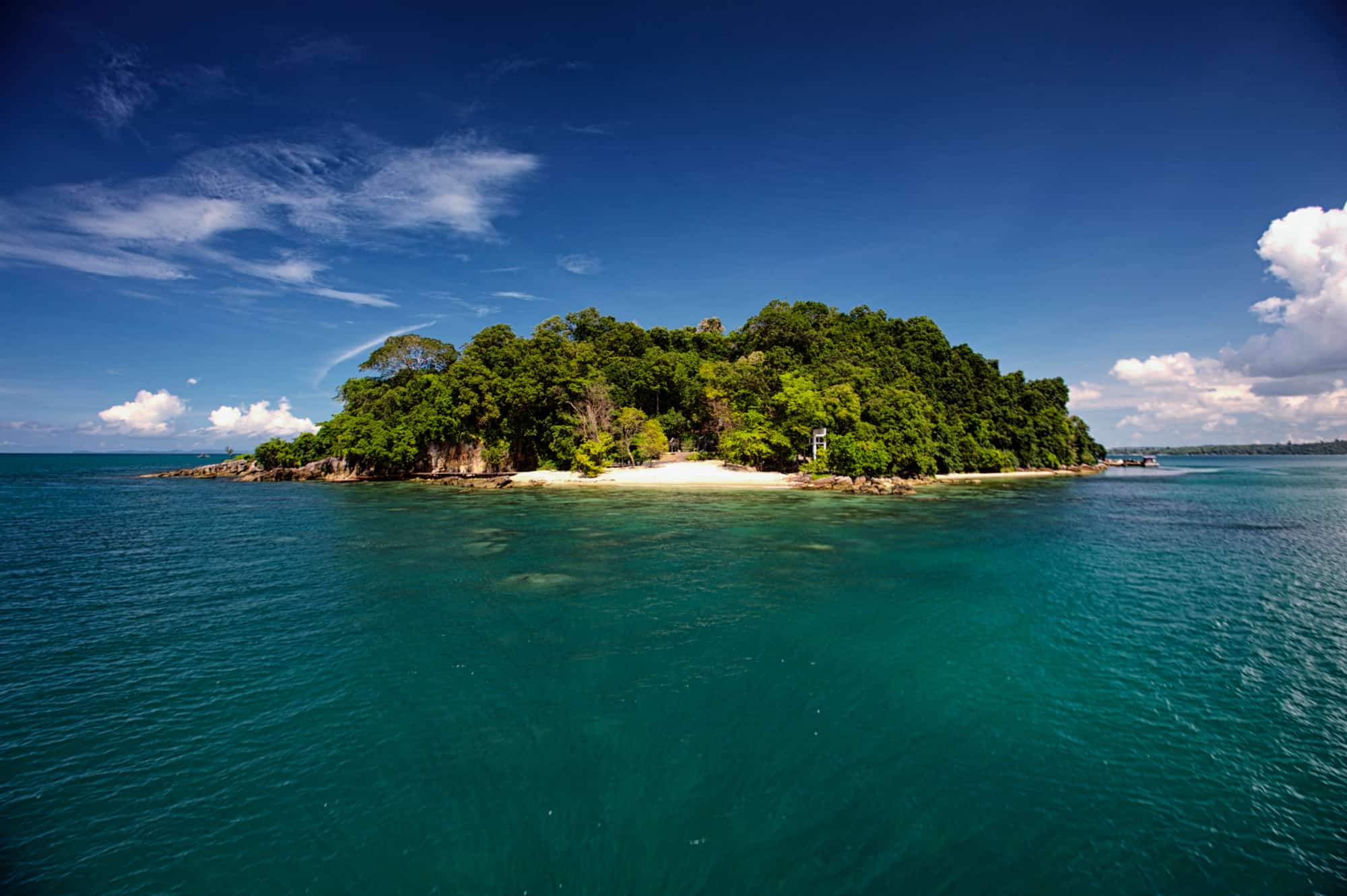 Six Senses Krabey
However, what followed was far from disappointing: the stunning new Six Senses resort on Krabey Island was waiting to indulge us! There were rooms with private pools and beaches, yet another notable bathtub, spa treatments, cooking demonstrations and even aerial yoga! Again everything ran without a hitch, everywhere we went we were greeted with warm smiles from the ever attentive staff, who all knew our itinerary and were readily available to help with our every need.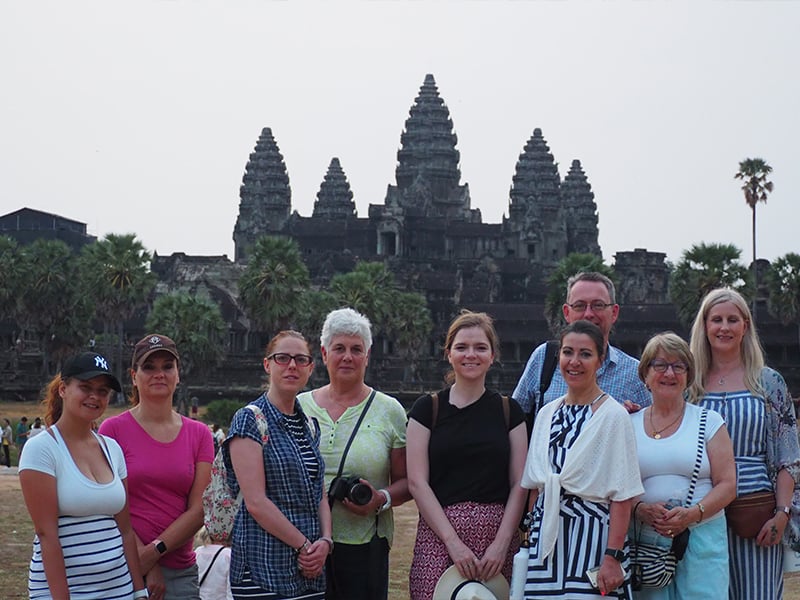 Siem Reap
Siem Reap was our next stop for a fully immersive temple experience from the notorious Angkor Wat to some of the more off the beaten track temples such as Beng Mealea and Chai Say Vibol. I was amazed at how different all the temples were, both in look and atmosphere, equally magnificent, some on a grand and regal scale, where others were more humble but all were awe inspiring! My other highlight from Siem Reap was undoubtedly our infamous tour guide, Kea – what a legend! His knowledge, humour and delivery made the trip! It's hard to do him justice in writing, you need to meet him to get the full Kea experience!
All in all, it was an incredible 10 days. I think I would liken it to a swimming swan: the experience appeared effortless, everything just happened as it should, any hiccups were unnoticeable and you could be forgiven for thinking that the job of putting this all together was an easy one. However, with insider knowledge, I know that beneath that serene exterior are some frantically paddling feet, working very hard, using al their expertise and knowledge to make this beautiful thing happen!
Reviews from the Agents
"Experience Travel Group will help in any way possible and will always keep you informed about current situations within countries. They really do go the extra mile for their clients, and the people are just so lovely to work with and the relationship that you have with them really do make you feel like you've known them for a long time. ETG are very different from other operators as the itineraries that they provide are very much off the beaten track and they show you a real insight to the countries that they feature, not just the tourist areas." – Lucy at Full Circle Travel
"ETG are a passionate team who know their destinations really well so can help put together special itineraries for our customers. I love the fact the company want to have a positive impact on the people and environments they send guests to. For me, this is a close working relationship with genuine people who love the places they are selling is key." – Daryl at Travel About
---
To find out more about Experience Travel Group holidays to Cambodia, do get in touch on 0207 924 7133 or fill out an enquiry form here. Alternatively, you can head to the Experience Travel Group website to explore our other holidays in a little bit more depth.
And if you have your first trip with ETG booked then don't hesitate to get in touch with any questions.
---