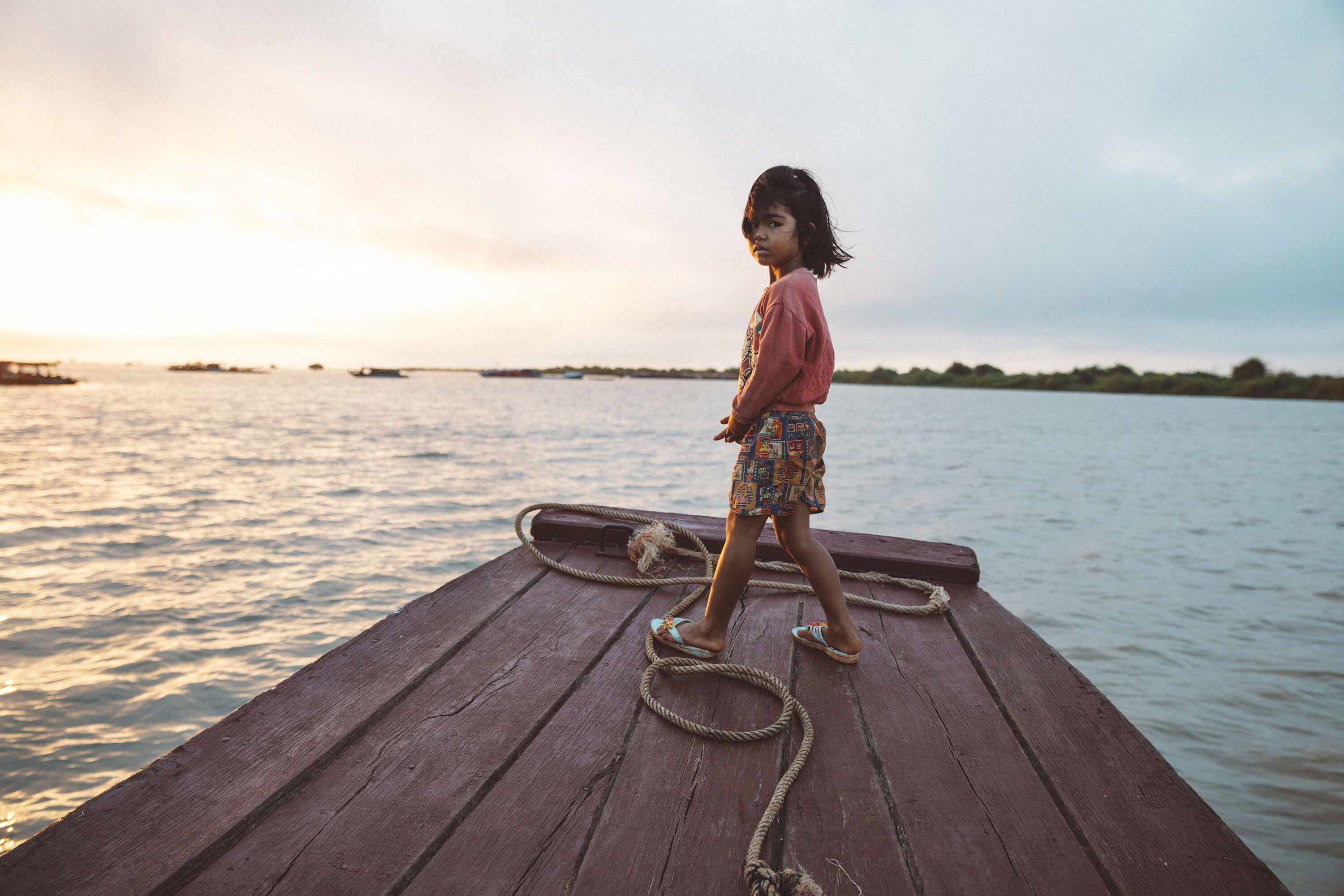 Cambodia is often overshadowed by its neighbouring countries, yet this mighty kingdom has experienced so much and in turn, has so much to offer. Angkor Wat features high on most travellers' bucket lists, and rightly so. However, for me, this only scratches the surface when it comes to the exciting and unique things to do here.
And so without further ado, here are my top five alternative experiences in Cambodia that are worth considering for your trip: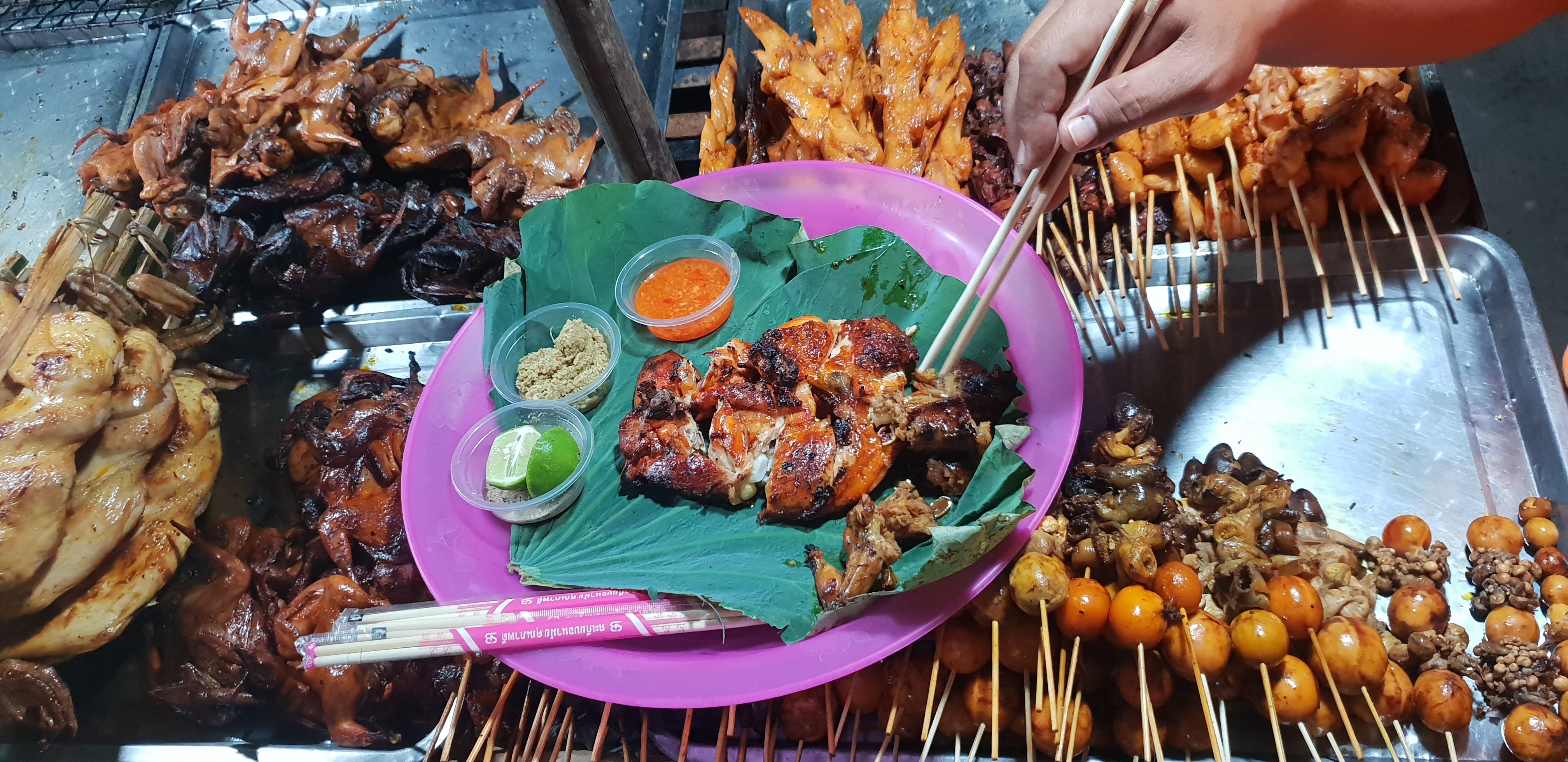 Street Food Scene by Vespa
I'll be the first to admit that little pleases me more than eating delicious food, so it's only fair that I start with this. And I'm delighted to say that it doesn't get better than the street food scene in bustling Phnom Penh.
Once the sun goes down, the city really comes alive as street vendors set up their stalls with an array of delicious, and sometimes peculiar, treats. The best part? In order to find the very best spots in the city to sample such delights, you can zip around on the back of a Vespa and make like the locals!
So what's on the menu? Well without giving too much away, a taster of what you can expect to find ranges from tropical fruit with unusual names, to scrummy barbecued meats with homemade dipping sauces. And I'd be lying if I told you that fried tarantulas and snakes were just a myth…!
A similar experience can also be enjoyed in Siem Reap, and if you prefer not to journey via Vespa, then a tuk-tuk is equally as fun!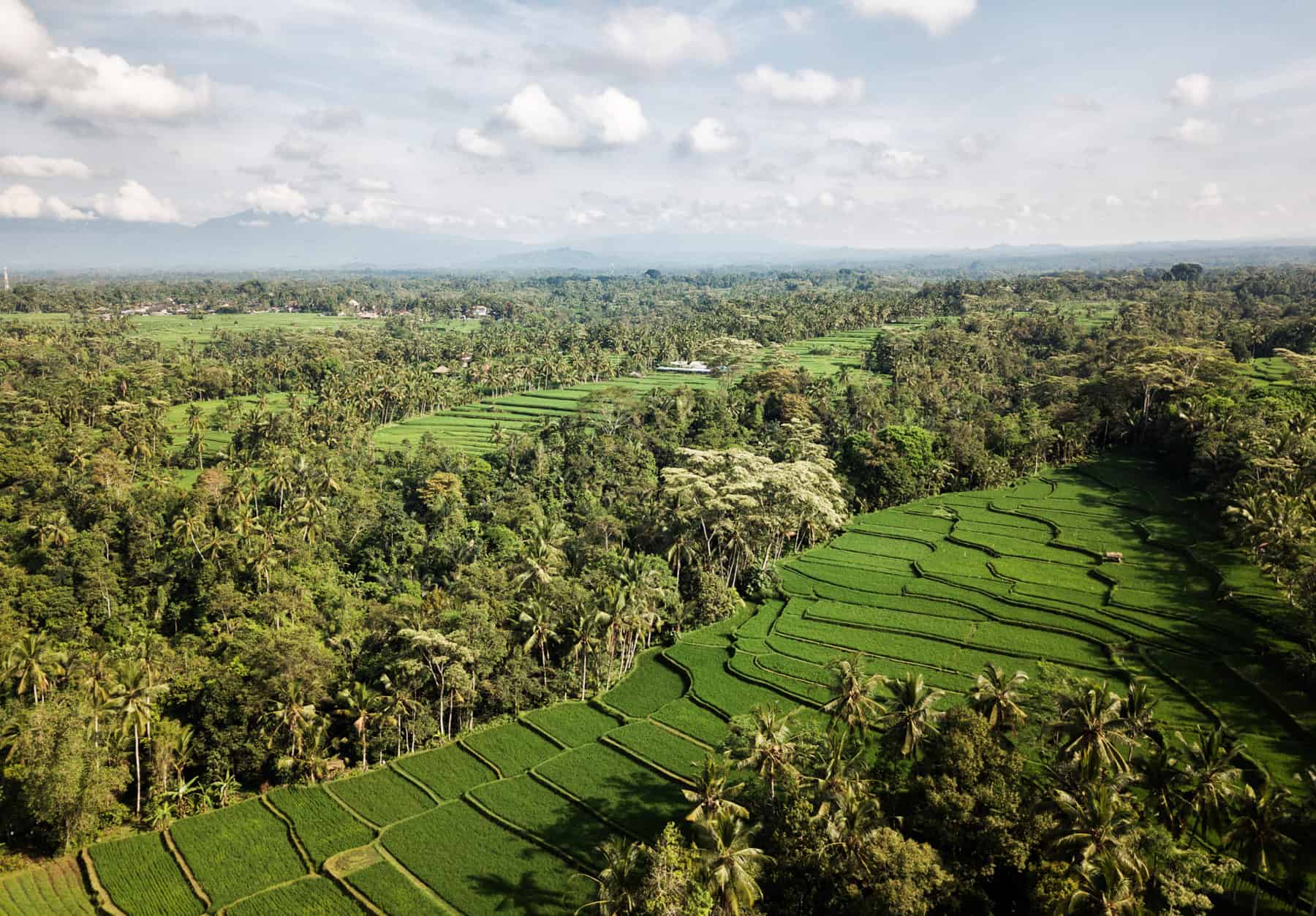 Siem Reap countryside
One of the biggest surprises for me when I first visited Cambodia, was just how tropical and beautiful it is. When the sun is shining and the sky blue, the lush green landscapes make it one of the most picturesque countries I've ever visited. I'd highly recommend taking yourself away from the cities and spending the day in the countryside, either travelling by car, bicycle or tuk-tuk.
Here you can admire the traditional wooden houses, built on stilts creating a shaded outdoor living area underneath where families spend most of their time. This is also a great opportunity to connect with the local people, who are very friendly, and often just as curious about you! Make a day of it, stopping for lunch by the lake, and even take a snooze in a hammock.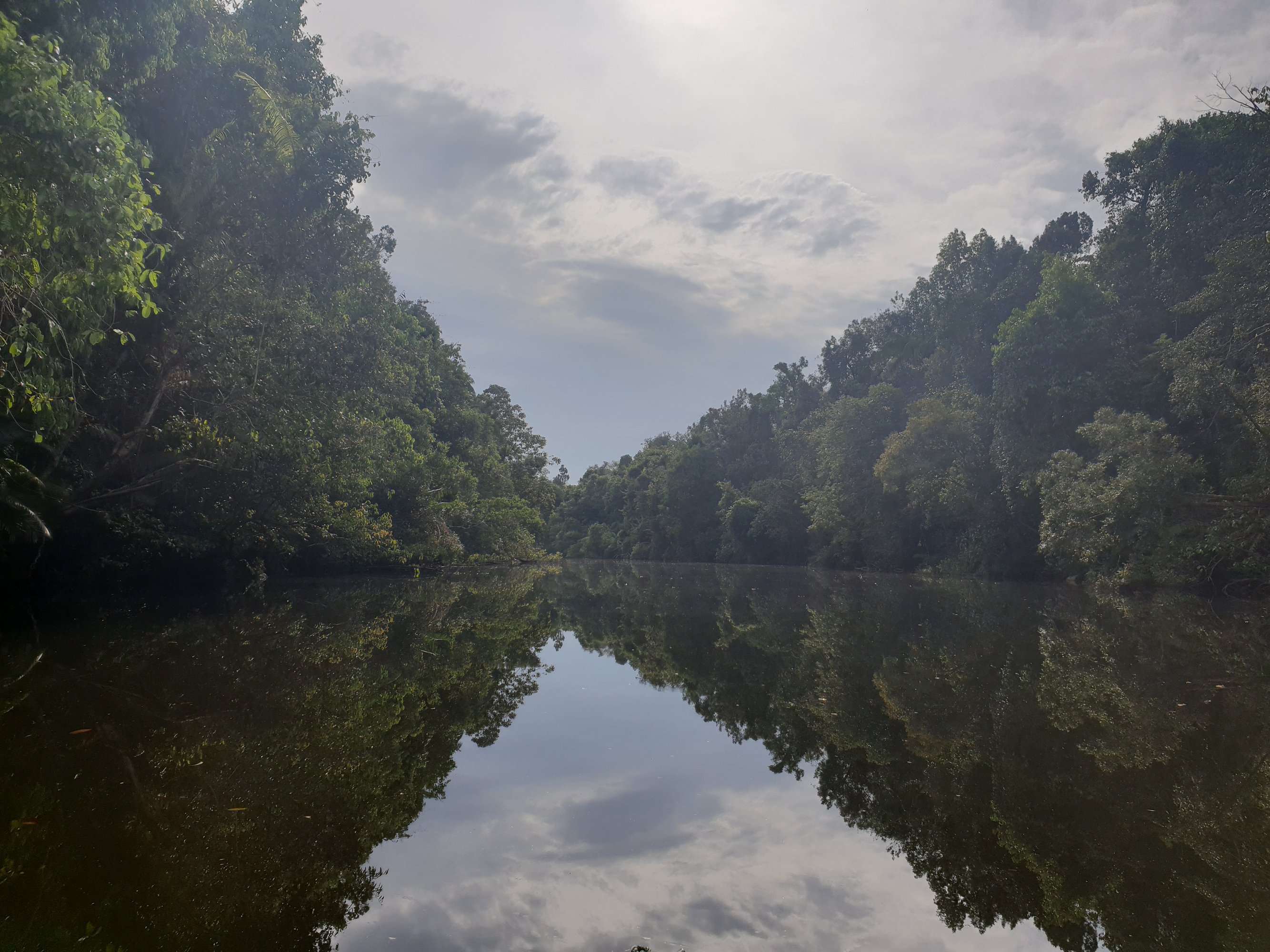 Jungle Adventures
Now for the real fun! Deep in the heart of the jungle, there is so much to explore and get involved with, and depending on your preferences, your time can be spent doing anything from relaxing on the banks of the river and enjoying a good book, to trekking overnight and camping in the jungle! If you're happy to go back to basics for a few days, then a wonderfully fulfilling option is Chi Phat Community Village. Here you can spend the night in a homestay, spending your days helping the locals fish for the evening meal, bathing under natural waterfalls, or heading on a cycling expedition of the area.
If you want a slice of the action, but prefer to have a few more home comforts, then there are still plenty of options available. For instance, stay in a luxury jungle tent, and spend your day foraging with the chef followed by a personal cooking demonstration, or enjoy a gentle kayak amongst the mangroves. Either way, time in the jungle is one of the most exciting ways to spend a few days in Cambodia.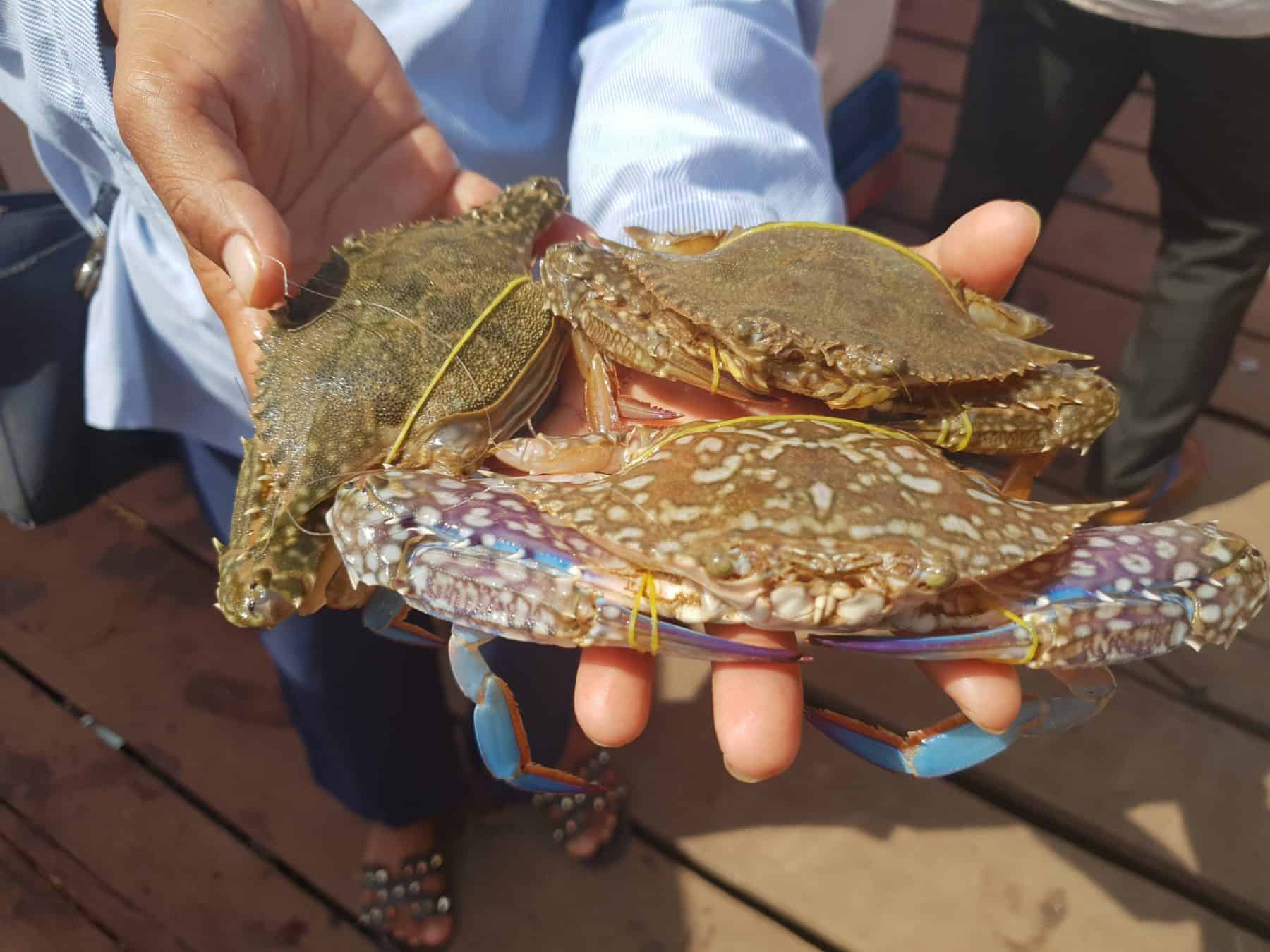 Discover Kep by tuk-tuk
The sleepy seaside town of Kep is best known for its freshly caught crabs, which are especially delicious when served with neighbouring Kampot's locally grown peppercorns. A visit to Kep's bustling seafood market is therefore a must, but surprisingly you can also explore relics of Cambodia's civil war in this sleepy part of the country…
Dotted about the town you'll find ghostly decaying French villas, abandoned by the people who owned them during the Khmer Rouge regime, some never returning to reclaim them. They remain as a sad, yet important reminder of Cambodia's all too recent barbaric civil war, like memorials to the people who once lived here.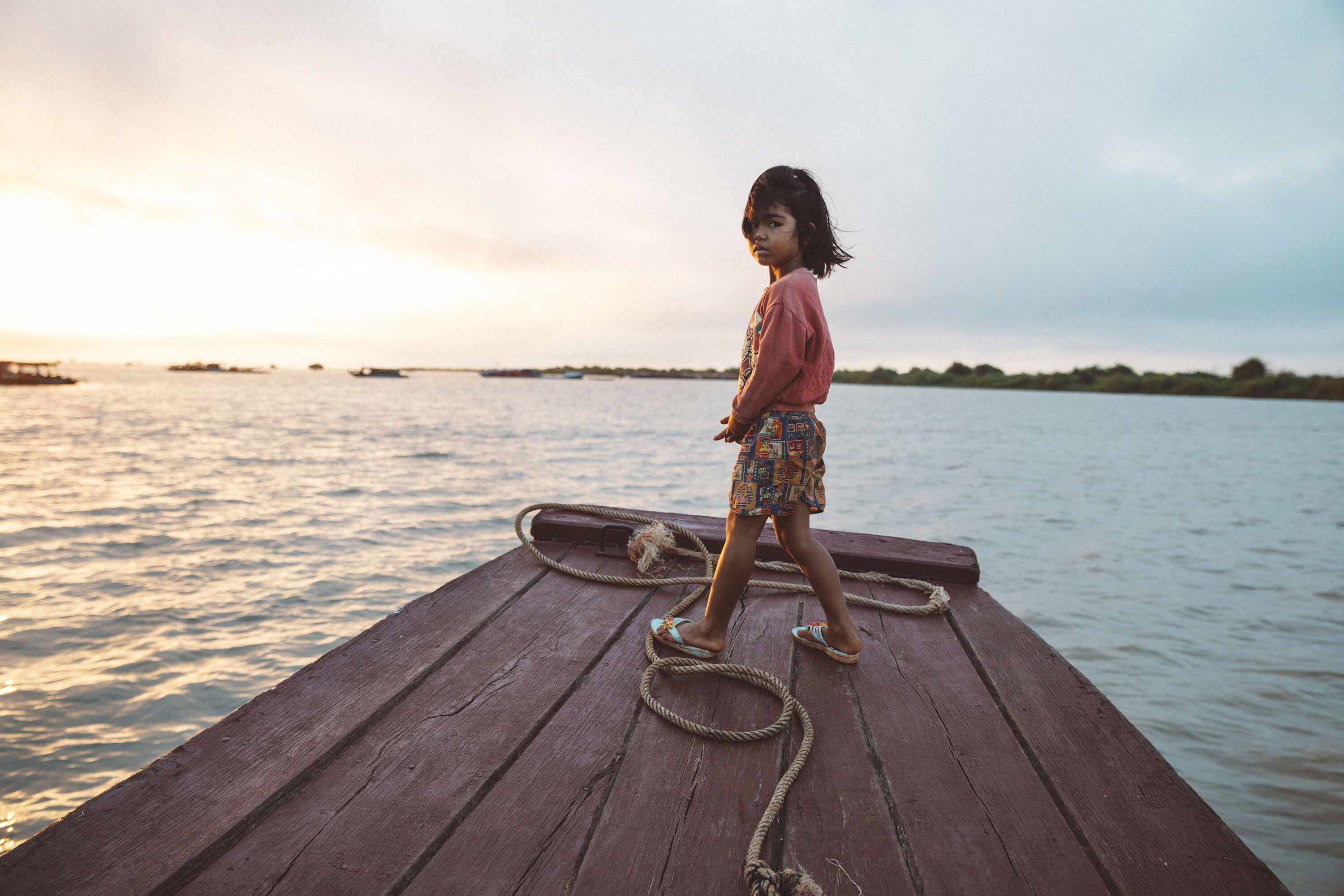 Kampong Phluk Floating Village
Sunrise at Angkor Wat is a beautiful sight, albeit one shared by hundreds of others. A sunrise location just as spectacular, yet without the crowds, can be viewed just 30 minutes drive outside Siem Reap, at a little known village named Kampong Phluk.
What's special about this, is that the homes of those who live here are built more than 6 meters high, perched upon stilts designed to keep the homes and villagers dry during the rainy season, when the water levels of Tonle Sap lake steadily rise.
It's worth the early wake-up call and sleepy cruise through the mangroves as the first pink and purple hues paint the sky, to arrive at Tonle Sap in time to witness the sun rising from the lake.
But true delight is yet to come. School in Cambodia starts at 7am, so as you head back through the village, expect to see the students steadily rowing their way to school, wooden row boat at a time. It's an unusual site to see such young children, dressed in their white and navy uniforms, paddling from home to school over water, yet for the people who live here, it's just a daily commute that's been made many a time.
---
CURIOUS ABOUT CAMBODIA?
Head to our website for more ideas and information about travelling to Cambodia and the best alternative experiences in Cambodia.