With over 2000 miles of coastline, Vietnam has some stunning beaches on offer. It can be tough though deciding on which are the best Vietnamese beaches as they are all a little bit different from one another. From quiet rural sands to busier and more lively stretches with lots of bars and restaurants on offer, we hope to marry your needs with the right relaxing location.

The majority of Vietnam's best beaches are located on its coast from central Hoi An down to Mui Ne in the south. When considering where to go, an important element is how difficult or easy it is to reach the beach – some are more off the beaten track than others, whilst some have brilliant access to main cities. They'll each have different transfer times and fit differently within your Vietnam adventure, some, for example, would work well placed in the middle of an itinerary. For some travellers it's important that beach time comes at the end of their travels.
The best way to find the exact beach for you is to call one of our specialists on: 020 7924 7133
For those in the more preliminary stages of planning, we've put together a guide below for choosing the best beaches in Vietnam:
---
Con Dao Beach, Southern Vietnam
The Con Dao Islands are just off the mainland of Vietnam featuring coral reefs, local fishing bays and, of course, pristine beaches. This location is a perfect place for some rest and relaxation, however, there is plenty of hiking to do in the forests and even the chance to spot some of the local wildlife if you also want to make sure you can balance your time spent between sunbathing and exploring. The majority of the islands are part of a National Park, which protects Vietnam's most important sea turtle nesting sites, so if you are visiting at the right time of the year you may be able to spot some hatching sea turtles. The island is also scattered with history well worth looking into prior to your visit. Perfect for those looking for seclusion and relaxation.
---
---
Nha Trang, Southern Vietnam
Nha Trang boasts beautiful beaches near the heart of a bustling town with shops, bars and restaurants a short walk from most resorts. Just off the coast, Nha Trang has its own access via ferry or cable car to Vinpearl Island, which is complete with a water park, museum and other cultural sights, suitable for all ages. The town itself is a lively one and perfect if you like to enjoy a cocktail by the beach. Great for those looking to mix relaxation with a bit of excitement and culture, or even for families seeking some beach time during their Vietnamese holiday.
---
---
Ninh Van Bay, Southern Vietnam
Ninh Van Bay Resort & Spa sits on a sweeping bay with impressive rock formations overlooking the East Vietnam Sea. The idyllic setting boasts golden sand beaches and turquoise waters synonymous with southeast Asian beaches. In the distance, towering mountains and dramatic views give the beach an isolated and nature-enclosed feel. Perfect for you if you're looking for somewhere intimate and truly unique on your Vietnamese beach holiday.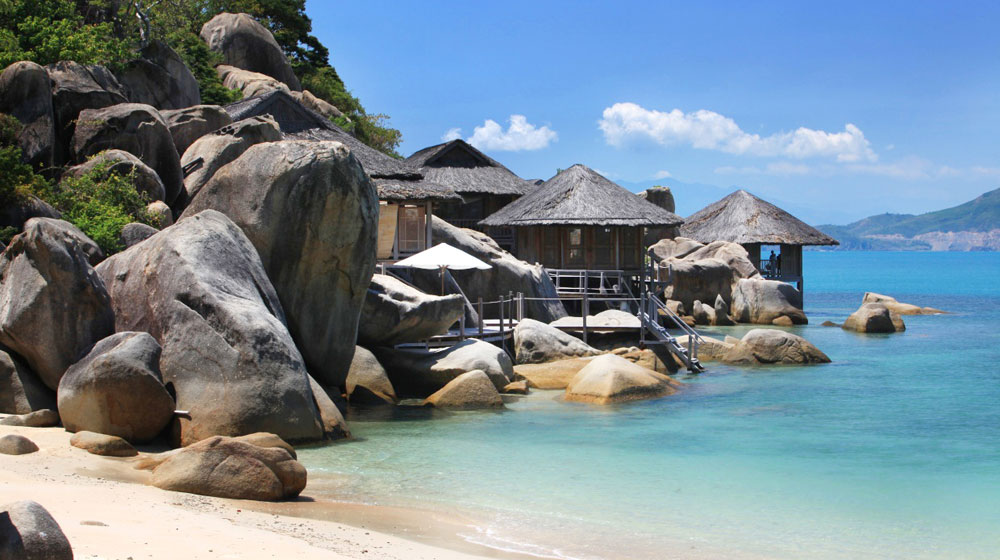 ---
Ninh Van Bay, Six Senses Hideaway
---
---
An Lam Ninh Van Bay, Southern Vietnam
This beach is located on a secluded peninsula with beautiful natural surroundings, just off the coast of Nha Trang. This is the ultimate place to indulge in some time at the spa and enjoy the beautiful scenery of granite boulders, tropical forests and mountains that surround the resort. 
This is an ideal beach in Vietnam to visit if you want a sense of privacy without being too far away from civilisation.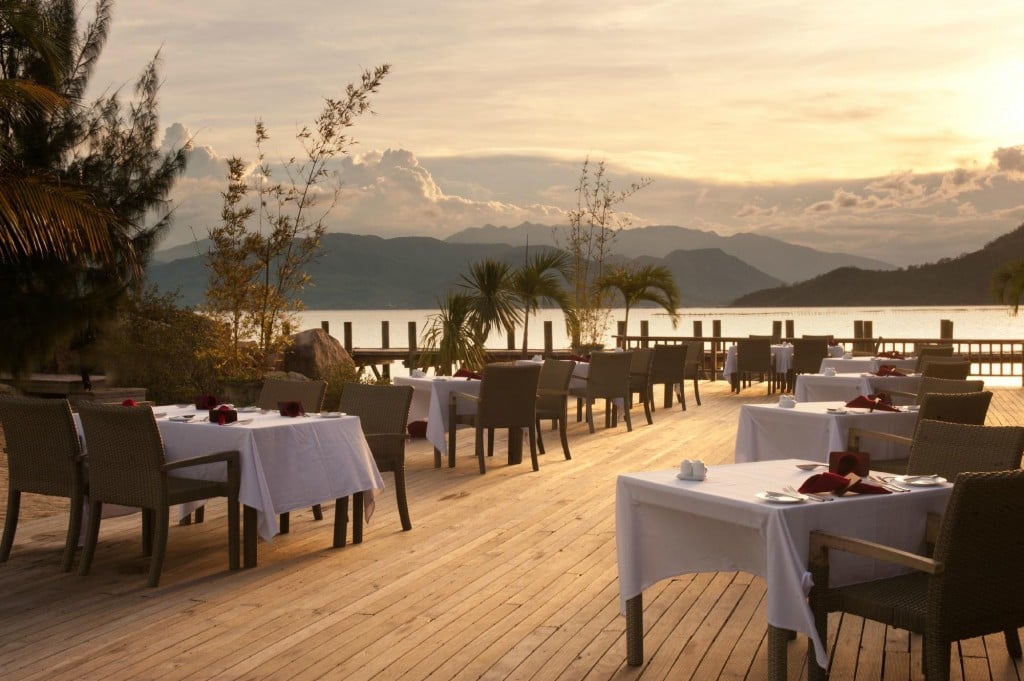 ---
---
Hoi An Beach, Central Vietnam
Hoi An boasts pristine, white-sand beaches with a great location near to UNESCO heritage site, Hoi An Old Town. An Bang Beach is a sure winner if you're looking for beautiful views, delicious seafood and a number of low-key beach bars. Cua Dai Beach also offers clear blue waters and a white sand beach making it the perfect place for a bit of R+R while still being able to soak up the historical culture of Hoi An. 
Best Vietnam beach to visit if you want to unwind whilst exploring the local history and culture, and fancy sampling some amazing street food.
---
---
Phu Quoc, Southern Vietnam
Phu Quoc is an island paradise on the west coast of Vietnam, situated in the Gulf of Thailand. It boasts perfect white sand beaches, undisturbed nature and some of the best snorkelling and scuba diving in the country. This is the perfect spot for some relaxation, however, there is still a host of activities around the island to keep everyone entertained from National Park walks to water sports or pearl farming.  
This beach in Vietnam is perfect if you're looking for a white-sanded island paradise surrounded by palm trees and protected jungle.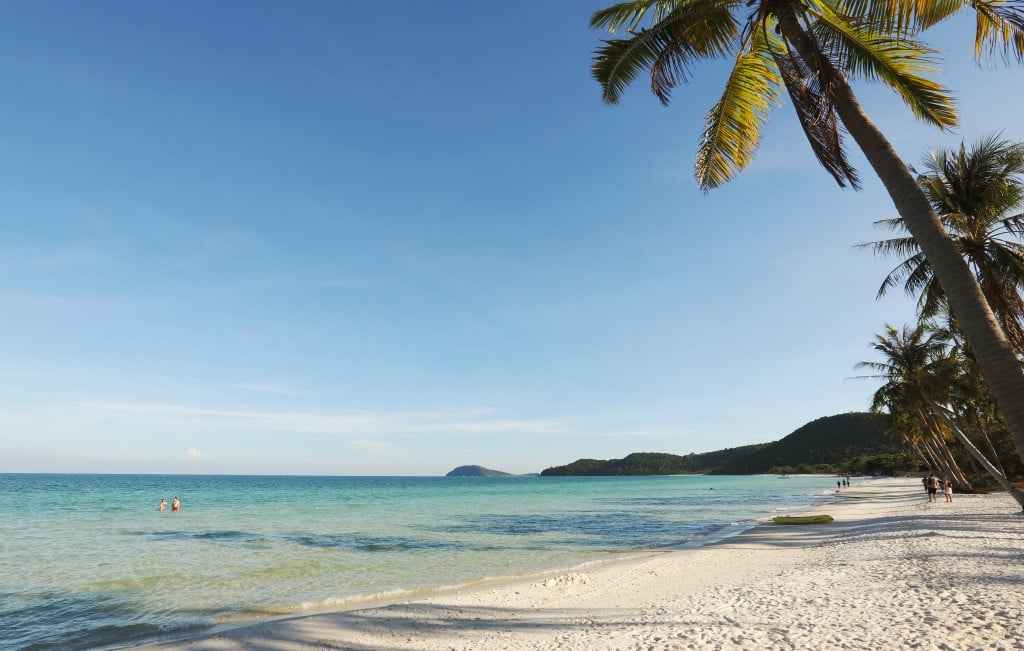 Phu Quoc, Sao Beach, La Veranda Resort
---
---
Mui Ne, Southern Vietnam
Originally a fishing village, Mui Ne has now grown into an iconic beach destination teeming with activity. It is the place for water sports, however, if you want a bit more peace the beach is a perfect place for onlookers. A wide variety of bars and restaurants line the beach near the resorts, so nothing is too far away. 
Add this beach to your itinerary if you'd like a peaceful getaway with plenty of nearby local restaurants and bars.
---
---
Long Hai, Southern Vietnam
Located just two hours from Saigon, Long Hai is really easy to get to and is an up-and-coming beach destination. With almost perfect weather year-round Long Hai is great for those seeking some sunshine and a warm climate.  
Wondering if this is the best beach in Vietnam for you to visit? It's perfect for those looking for a quiet resort that is a little bit different.
---
---
Interested in a Vietnam holiday featuring one (or many!) of these beaches?
Have a look at some of our suggested itineraries below and check out our hand-picked family beaches in Vietnam.
---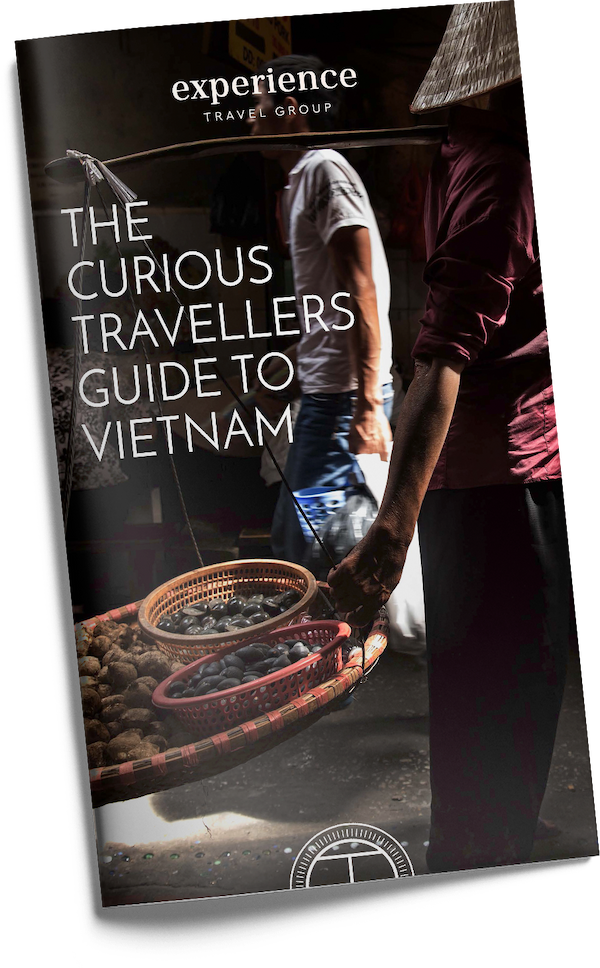 CURIOUS TRAVELLER'S GUIDE TO VIETNAM
Looking for more insider info? Our Curious Traveller's Guide to Vietnam describes the different regions of Vietnam and the best time of year to book a holiday, as well as our experts' edit of the best beaches, unmissable sites, and much more.
DOWNLOAD NOW