Vietnam is a fantastic place to take your next family holiday, either cultural/activity based, or relaxing on the beach, or of course, both!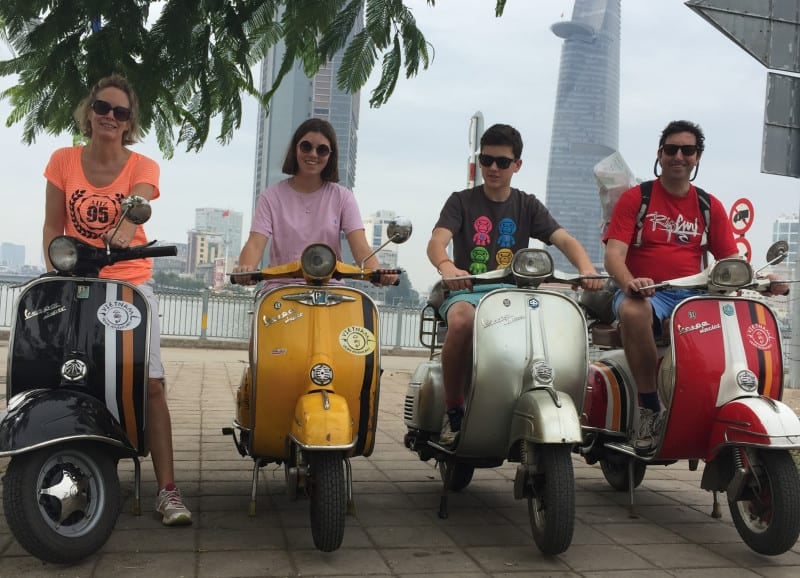 ---
Last updated: July 2016
Vietnam in the past hasn't really seen the influx of families that other destinations in SE Asia do, especially the obviously countries like Thailand and Bali, but finally, things are starting to fall into place and Vietnam is becoming a great family destination either over Easter or the long summer holidays.
April is ideally the best time to go – it's before the rains come, and you can tie in a beach stay in the south. August will likely see more rainfall than the rest of the year, especially in the north and south, i.e. Hanoi and Ho Chi Minh city, respectively, but the beautiful Hoi An, with it's all encompassing cultural, history, scenery, shopping and beach is actually relatively dry this time of year and means each member of the family can get there fix of what's fun for them.
Here are a few ideals below on what to do on a trip to Vietnam, and the best types of accommodation for a family stay.
---
Holidays for active families — any time of year
Hanoi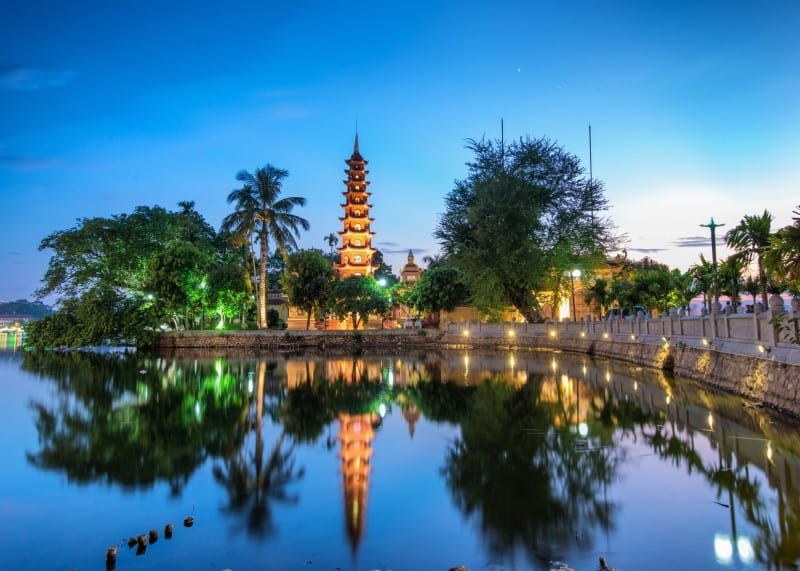 Explore this hectic city on foot or cyclo. You'll probably need a bit of time to get over your jetlag. This is definitely a great place to introduce yourself to Vietnam andthe first task will be learning to cross the road! The museum of ethnology may sound boring to some (!), but it actually has a great range of traditional houses from the Sapa region in its garden.
Which hotel?
–Hanoi Elegance Hotels for their fantastic service, good locations in Hanoi.
–Intercontinental Hanoi Westlake for its fantastic lake spot and pools. Kids club, and large interconnecting rooms.
Sapa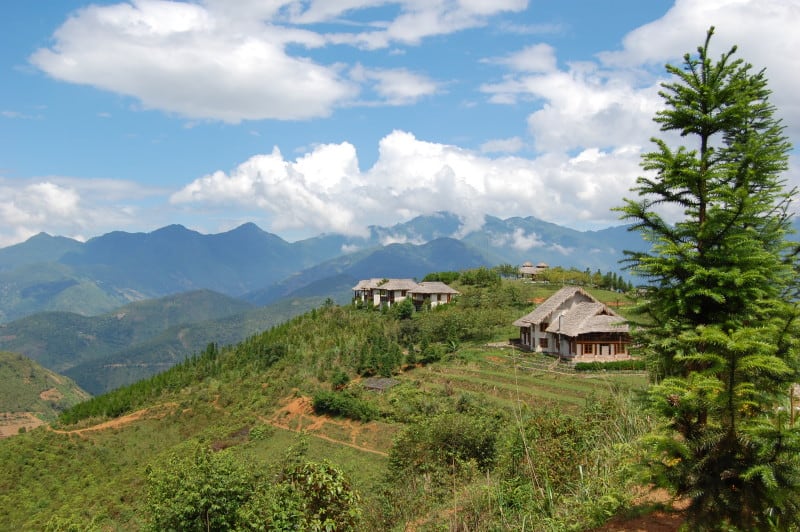 Take the overnight train up to Sapa in the northern hills; see beautiful steeped rice terraces and small villages nestled in the bright green hills – stunning on a clear day. Visit minority tribe villages, raging waterfalls and do light treks through the rice terraces. My personal favourite is trekking around Ban Ho and Red Dao village.
Which Hotel?
–Victoria SAPA for been in the heart of it, and connecting rooms.
–Topas Eco Lodge for been away from it all, and close to trekking routes.
Halong Bay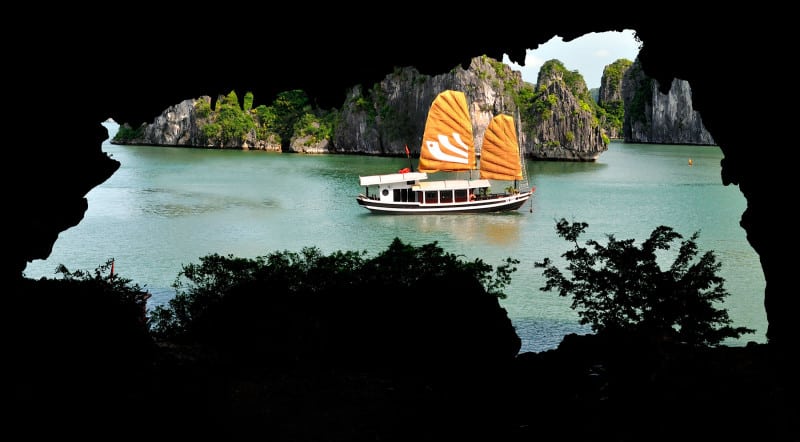 3.5 hrs drive from Hanoi is the stunning Halong Bay – where you board an overnight junk and exploring the limestone scenery, fishing villages and secluded beaches. If you're more adventurous than go kayaking from the junk or just relax on the beach. You can tie in with another night on Cat Ba island, and do a half day trek and cycle across the island taking in waterfalls and the closest you'll get to tropical rainforest.
What boat for a family?
–The Red Dragon has only 5 cabins, and 2 at the back of the junk have a connecting door, they can set up a double, and/or twin/triple, so good for 4/5 people.
Hoi An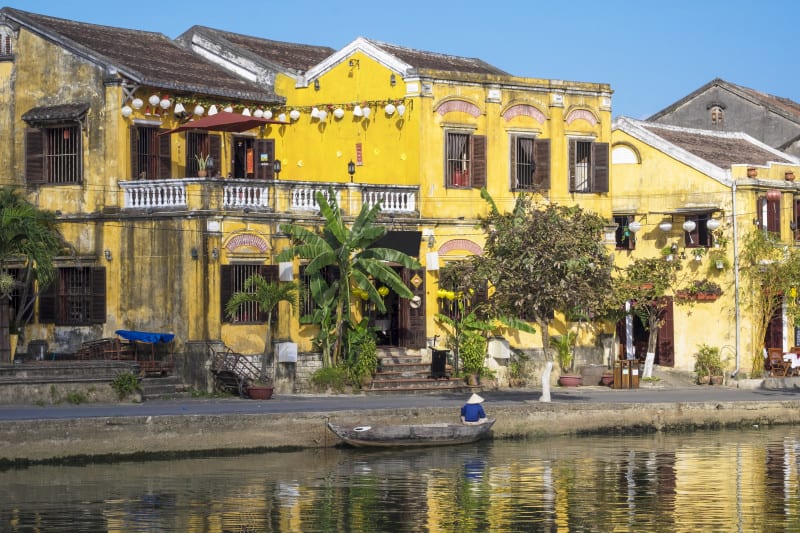 Down in Hoi An, you've got so many options, but for the activity based, I recommend a cooking school, cycling around the local villages of Hoi An and going to visit a local school. Visit the Bach Ma national park for some walking and swimming in lagoon around waterfalls, and raise to the challenge of climbing a small peak for spectacular views on a clear day.
Which hotel in Hoi An?
–Anantara Hoi An resort for being close to Hoi An old quarter with connecting rooms
–Boutique Hoi An to be located next to the beach, but only 5 km to the old town
–Vinh Hung Emerald Resort if you want an extremely stylish, boutique hotel with is very close to the heart of the city
Saigon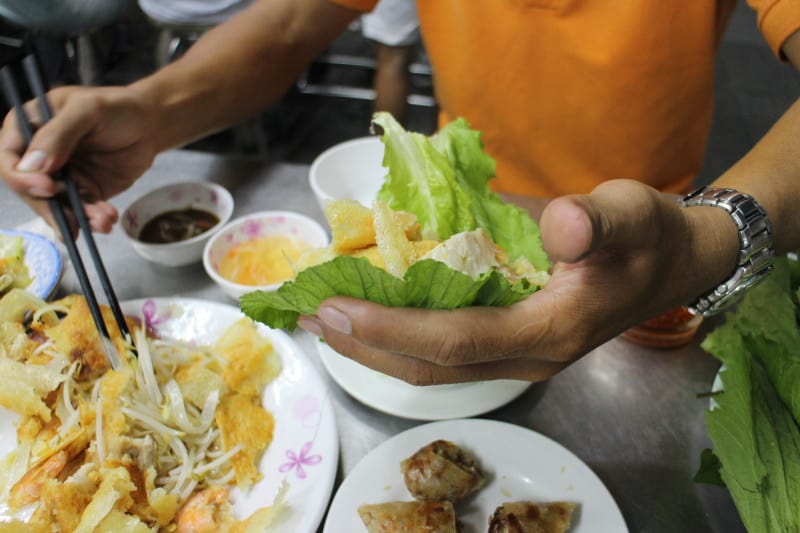 A short flight from Hoi An (Da Nang airport) is the bustling capital of Saigon, explore the capital with a guide and visit the Cu Chi tunnels, fun for the kids and very educational for the adults. The Mekong Delta is only a couple of hours drive away, and a complete contrast to the rest of the country, with many villages, situated right on the banks for the tributaries, rivers, etc. The Bassac cruise is an overnight journey on a rice barge, on the luxury end of the scale. A lovely, unpretentious vessel with great service and way off the beaten track, but relaxing at the same time.
Which hotel?
–Intercontinental Asiana, albeit large, has all the facilities you'd expect from a 4*+ hotel, right in the heart of the city
–Liberty Central Riverside for the boutique end of the market, with swimming pool and some rooms with fantastic panoramic views of the city – for more boutique hotel ideas, click here
---
Holidays with a focus on relaxation & beach time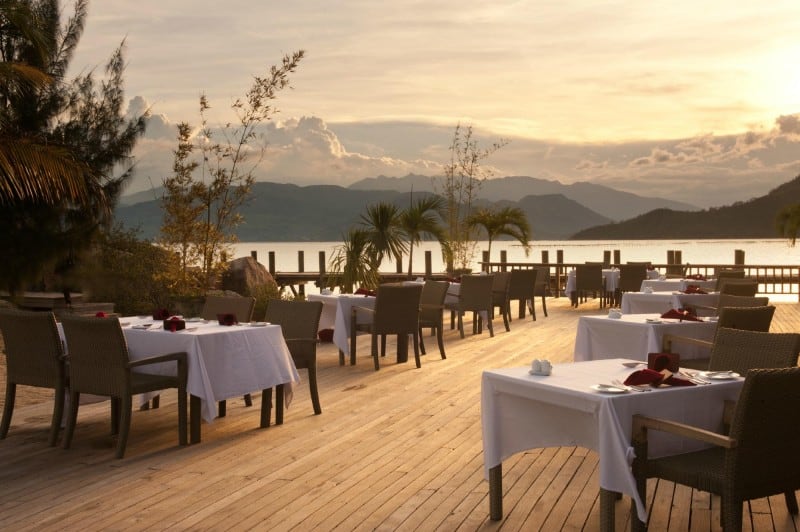 In April
So where is best for the beach? During this time anything south of Nha Trang.
Ninh Van Bay (near Nha Trang)
If you want to escape in a luxury villa, then An Lam Ninh Van Bay is ideal with a two bedroom villa, which sleeps up to five. Located right next door to Six Senses Ninh Vay bay, but on flatter ground and much newer, it's more family orientated.
Mui Ne (3.5 hrs drive from Saigon)
If the children are a little older then somewhere in Mui Ne, with its water sports and sandboarding, and generally high temperature sunny days all year round, then Mia Mui Ne is a good all-rounder.
Phu Quoc island (a 45m flight from Saigon)
A more resort like tropical island, very similar to some of the smaller Thai islands, and more of the place where you'll generally stick to a resort, but you can hire bikes and explore quite easily. Suitable for the family would be Chen Sea Resort or Cassia cottage.
---

In August
The middle of the country has more stable weather this time of year, i.e around Hue and Hoi An, but the country as a whole is ok, with the south being a little wetter than usual.
Hoi An
With so many hotel options available, ranging from super luxury like the Nam Hai, to the more traditional, i.e. Victoria Hoi An, but many situations on the beach and only a few km's from the old town, it's easy to find a hotel that suits all budgets, rooming configurations, amenities, etc.
Hue
Ana Mandara Hue is good escapism, and quite isolated, but only been 15km for Hue town centre and on a 400m stretch of beach. If you want to stay in a 5* hotel, but can't stretch to the prices on Hoi An beach, then this resort would be ideal.
---
This is just a taste of what families can do in Vietnam at different times of year, and generally my advice is – if you're thinking of going in April and August, try and book as far in advance as possible, so you can make sure you get the hotels you like, and especially the interconnecting rooms as many hotels only have a few of each type of room.
For itinerary inspiration have a look at three of our most popular holidays:
---