At ETG we don't believe in being too prescriptive about the "best" time of year to travel. From colourful festivals to wildlife sightings to the right time for you to get away from the UK, it's all about the kind of experience your family seeks. What follows is a calendar-based guide to inspire you with a range of ideas for your next family adventure.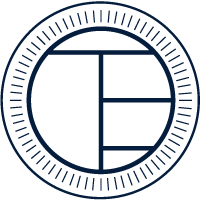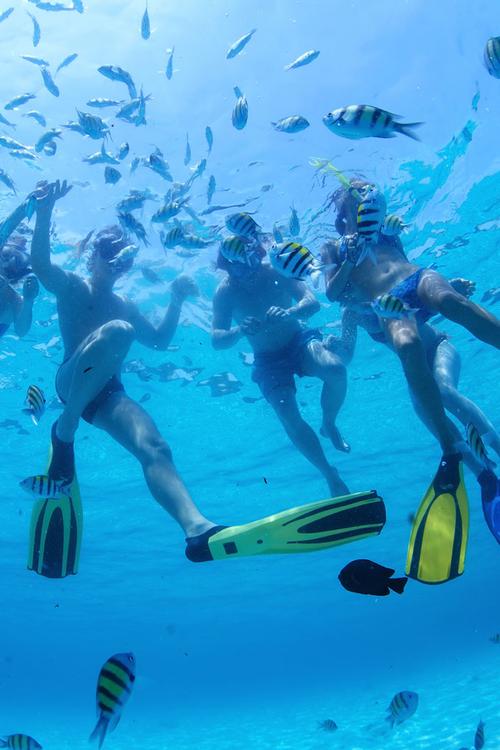 CHRISTMAS
& WINTER HOLIDAYS
Given its proximity to the equator, Asia is an excellent option for winter sun en famille - whether you want to embrace the festive season or completely escape it.
Thailand, Cambodia, Laos, southern Vietnam and the west of Malaysia are warm, dry and sunny, yet the scenery is lush and green from the recent monsoon. This means that rivers, waterfalls and lakes are still full, creating the perfect conditions for river rafting, kayaking or exploring the floating communities of Cambodia's Tonle Sap Lake and Laos' 4000 islands.
Now is also an ideal time to visit most of Sri Lanka and The Maldives. In The Maldives, the clear seas make for good snorkelling; there's even a chance of seeing whale sharks in December. It's a wonderful destination for banishing the winter blues and can combine with Oman or Sri Lanka if you're after a richer cultural experience.
Southern India has excellent weather and offers an exciting option for anyone wanting to experience a Christmas celebration in a totally different culture to their own.
CHRISTMAS & WINTER HOLIDAY ITINERARIES
A NOTE ON CHRISTMAS
It's quite possible to dodge the festive season completely, swapping turkey and the Queen's speech for a picnic on an island with wildlife sightings. But, if you're apprehensive about missing out, most hotels celebrate, and the bigger the resort, the more elaborate the festivities will be. Don't be surprised to find Santa skipping around the swimming pool in Thailand or a Vietnamese choir singing carols in the hotel lobby in Ho Chi Minh City! The celebrations will often centre around Christmas Eve, and bigger resorts usually hold a festive dinner.
Trying to wind up work, finish the school term, pack for a holiday, and then consider Christmas shopping can be overwhelming. But don't panic; because from Colombo to Saigon and from Chiang Mai to Muscat, your consultant will be able to give you suggestions on unique presents you can pick up along the way. Travelling at this time could even put the fun back into Christmas shopping!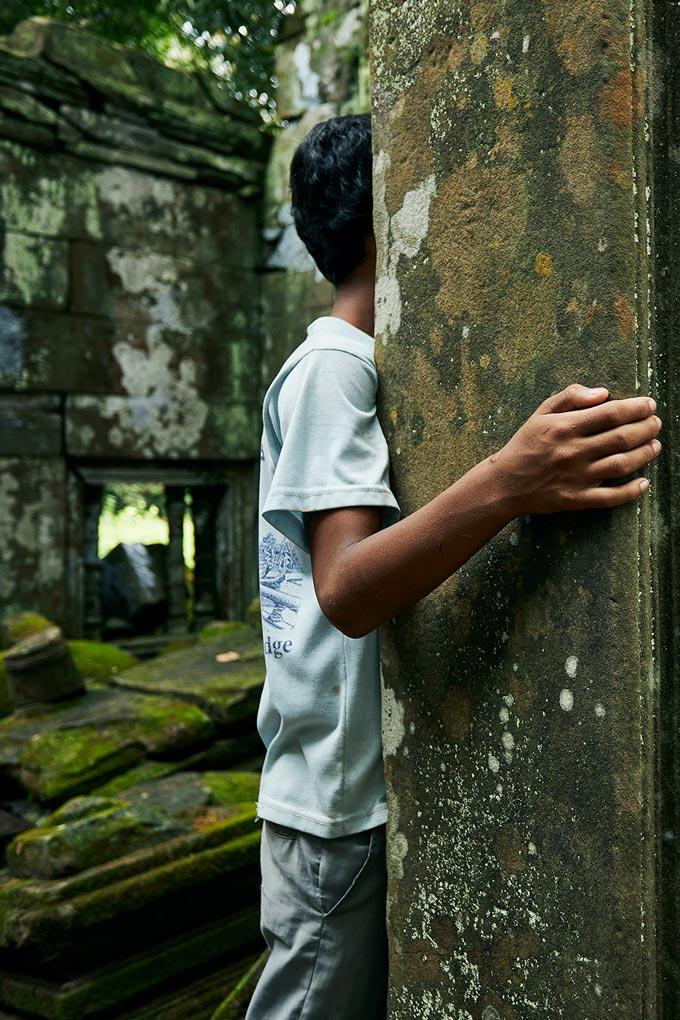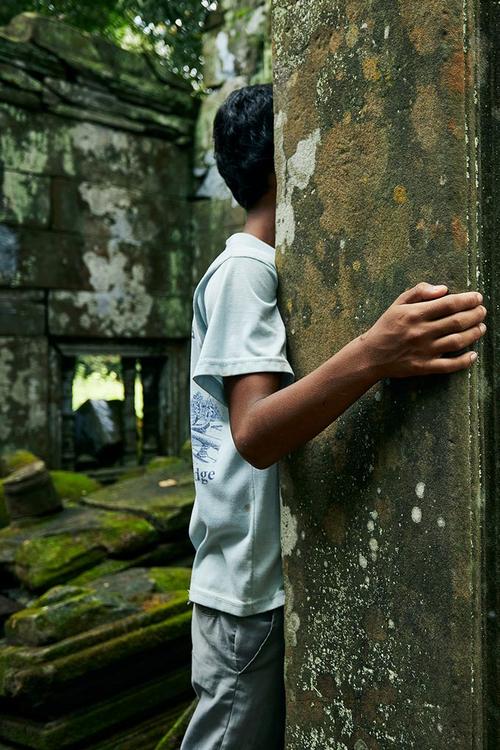 EASTER
& SPRING HOLIDAYS
At this time of year, you're spoilt for choice. The rains are ending around the equator and are unlikely to have begun elsewhere. Your trip could coincide with Solar New Year - a time filled with festivals and celebrations. Local children will be on holiday too, so this is a great time to meet and make new friends. Laos, Cambodia and parts of other countries like Sri Lanka and Vietnam celebrate in earnest; think colourful festivities and traditional Buddhist rituals to behold and enjoy. As it's known locally, Songkran is a big national holiday in Thailand and is brilliant fun. A particular highlight is the water festival when streets are closed to traffic, and people of all ages get involved in one big water fight.
For wildlife, it's an excellent time to go on a safari in Sri Lanka. It's also the beginning of the dry season in Borneo and Sulawesi, where you can spot unusual creatures like tarsiers and black crested macaques.
Vietnam works well at this time of year – it's dry and warm throughout the country. Southern Vietnam, Thailand, and Cambodia will be beginning to get quite warm - don't let this put you off, but it is worth bearing the heat in mind in terms of the pace and structure of the trip, keeping sightseeing to the morning or late afternoon.
Finally, Oman is sunny but not yet oppressively hot, making it an ideal time to explore with kids.
EASTER AND SPRING HOLIDAY ITINERARIES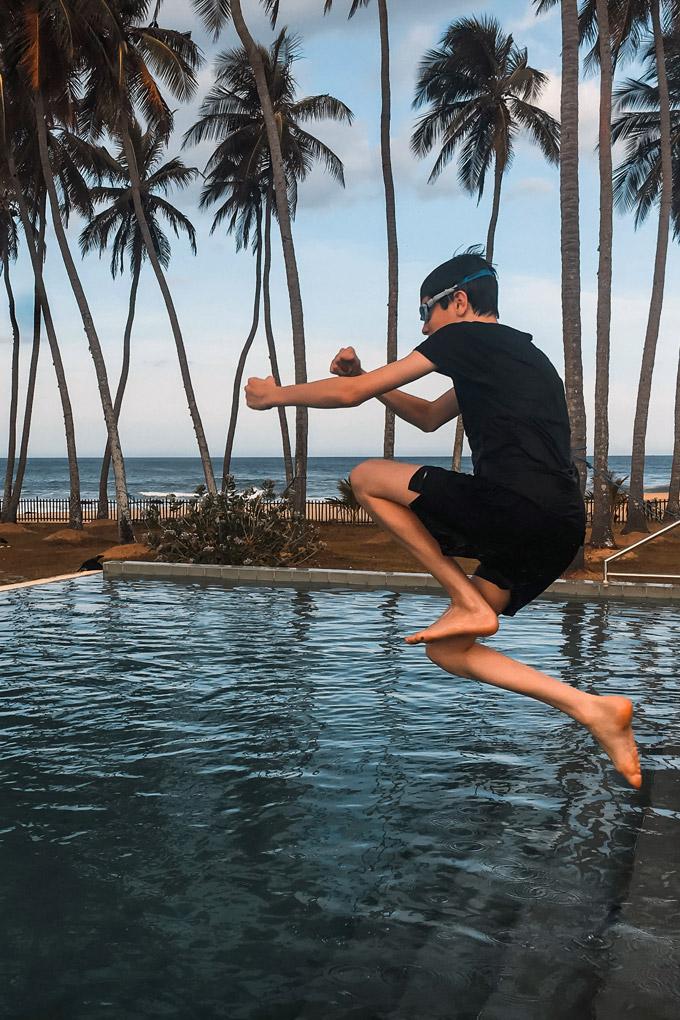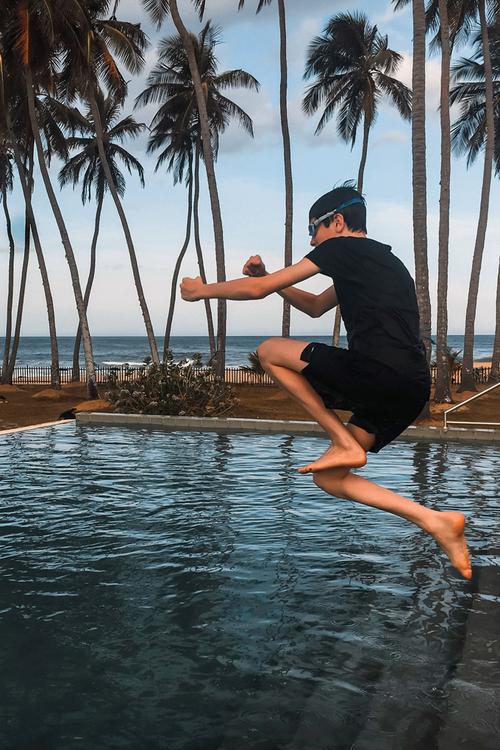 SUMMER
HOLIDAYS
"Schools Out!" Teenagers will be more relaxed once exam stress is behind them, and with six weeks to play with, this might be the best time of year for a big trip together – especially if this is the last one before university. Whatever ages the kids are, we have plenty of suggestions - from two-week holidays to all-summer-long adventures.
Now is the perfect time to visit Indonesia. With exotic wildlife, dramatic volcanoes and picture-perfect beaches galore, this diverse country offers a myriad of exciting family adventures.
Borneo is one of the best places in Asia to see animals in the wild. It also offers some terrific off-the-beaten-track cultural experiences that will impress even the most jaded teenager.
Though there is a higher chance of rain, don't rule out Cambodia. The lily ponds surrounding Angkor Wat are in full bloom, and the scenery is lush and green. There are typically fewer visitors, so the experience and sense of discovery can be much more exciting than in the "peak" season. Cambodia combines easily with the dry east coast of Thailand or Central Vietnam if you want a more reliable weather forecast for the beach.
There is a good window of opportunity for Sri Lanka, which is typically between its two monsoons.
SUMMER HOLIDAY ITINERARIES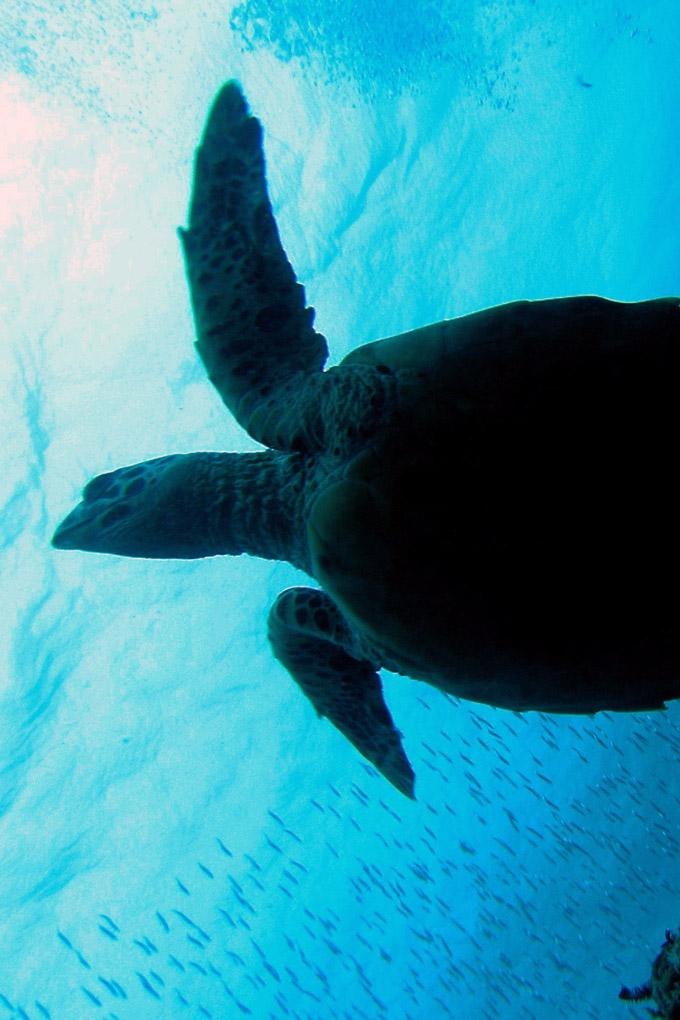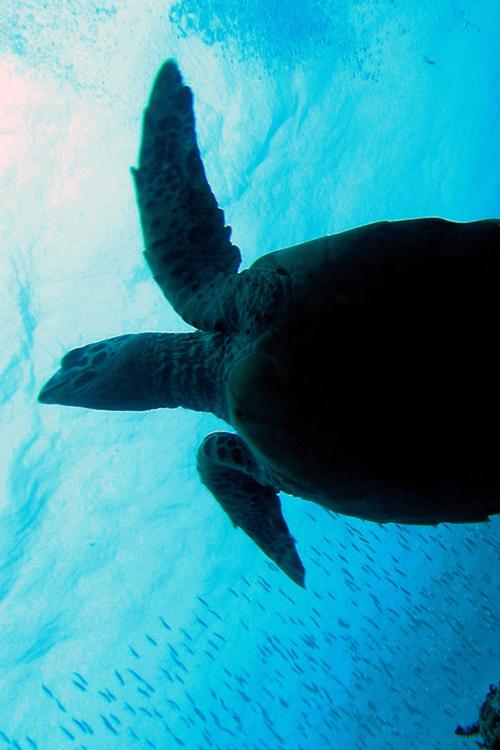 HALF
TERM BREAKS
February: We're big fans of travelling to Asia during the February half term. The weather is excellent, yet you'll avoid the peak prices of Easter and the Festive season. Travelling now somehow makes the dreary winter months fly by; it's not long to wait after Christmas, and the first daffodils and longer days will be ready to welcome you by the time you get back! Thailand, Sri Lanka, The Maldives and Oman are top picks for February since they all have great weather and direct flights – making for seamless short trips.
May: An extra bank holiday means May is a good time to travel for those looking to minimise annual leave. There will be fewer visitors and excellent low season offers in the Maldives; the humidity and rain begin to increase as you head into June, but rain clouds tend to blow over quickly, and it's a good time for surfing. Oman will be getting hot, but the mountains will be cooler than Muscat and the desert, so a holiday combining Jebel Akhdar and a lazy beach stay is still entirely doable.
October: Oman comes firmly back into its own as the perfect destination for the October half term when the heat is starting to fade across southern Europe. Rajasthan is another exciting option with clear desert nights and pleasant daytime temperatures. It's a good time to see wildlife in India; the national parks will have just reopened after the rainy season, meaning plenty of opportunity for some excellent sightings before it gets too busy.
HALF TERM BREAK ITINERARIES
What do our customers say about ETG family holidays?
Most importantly you feel like a traveller not a tourist and for me I feel like the positives of tourism are emphasised...so helping support local communities, emphasising not damaging the environment or supporting activities that are not sustainable or cruel to animals. I feel like I can trust ETG. Using ETG also gives you an adventure holiday with zero stress.
Anneke H
Experience Travel Group is excellent. Our consultant (Becky Grainger) had wonderful local knowledge and delivered a perfect schedule within our budget. The quality of guides and hotels were first class. The people; food; wildlife and scenery of Sri Lanka were second to none which led to us having a truly memorable holiday. ETG has a wonderful ethos and does tourism the right way - supporting the country and worthwhile causes and steering customers away from experiences which may be harming the local people and wildlife.
The Aldersons
We're back! Thanks for an amazing trip, with so many interesting experiences and great memories. The whole itinerary was very well composed and really gave us a flavour of the real Sri Lanka. Our driver, Kapi, was great, he was very knowledgeable, talked when he wanted to say something and let us get on with things otherwise. We always felt safe with him and he took us off the beaten track a few times, which really added to the trip. Both the children loved him. He really does go the extra mile for you and really did make our holiday. Our accommodation and food has all been quite different, which was great. Rock Villa at the end though was just superb and a great way to finish. We would like to thank you all at Experience Travel for making our trip to Sri Lanka so amazing. From start to finish it has been great and you could not have done more for us.
The coke Family
FAMILY INSPIRATION FROM OUR BLOG