When it comes to Asia family holidays, at ETG we think the key to success is careful planning. Ask yourselves what's important to each of you; what's the motivation for your adventure and what is sure to get everyone excited? To help inspire your travel plans and make it easy to realise what kind of trip you're after, we've identified three family holiday styles...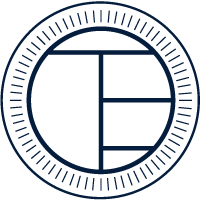 1. EXOTIC, SURE - BUT NOT OVERWHELMING
You might be seasoned travellers looking for a beach-based escape with a difference, or a family feeling ready to visit Asia for the first time.
Well-planned by the ETG team, your family can experience an exciting new culture and explore as much or as little as you like. We'll help you choose the right destination, place to stay and tailor-made experiences for you. With this kind of trip the whole family is guaranteed to enjoy themselves, feel relaxed and be inspired for more far-flung adventures.
Wonderfully exotic yet safe and easy - a stress-free way to ignite your family's wanderlust.
2. BROADENING THOSE HORIZONS
You're ready to embrace the opportunities travel offers - to explore beyond the typical tourist trail and enjoy immersive cultural or adventure experiences, but you don't necessarily want to rush around.
It's great to broaden children's horizons by showing them another way of life - but you also want the assurance that the itinerary, environments and conditions have been carefully considered with your family's unique needs in mind.
These are slow adventures balanced with plenty of R&R to inspire and refresh the whole family; so that everyone goes home wanting more.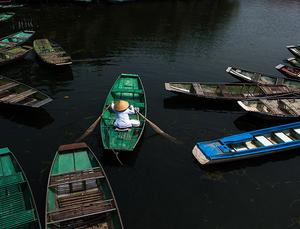 Vietnam Highlights and Beyond
Vietnam is perfect for a first family adventure and this holiday is ideal for those who want to do more than tick off popular tourist sites. Explore the rural tributaries of the Mekong by boat and bike, discover some hidden countryside gems, take a train journey, and visit a homestay. There's even time to kick back by the beach.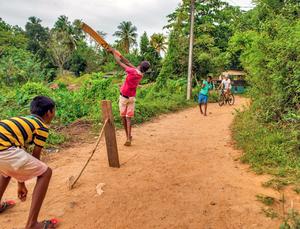 Relaxed Sri Lanka Family Holiday
The countryside of Sri Lanka is perfect for unique adventures and quality family time, and it doesn't need to be a rush. Veer off-the-beaten-track to enjoy the islands astonishing beauty with lots of immersive activities. The accommodation is part of the interactive experience including a coconut estate, a tea estate, a farm, and beach huts.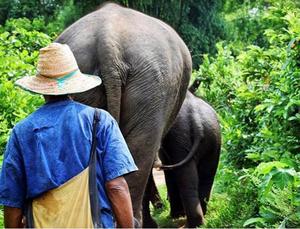 Contrasts of Laos & Cambodia
A terrific combination for a memorable family trip. With this well-thought-through paired back route, you can discover jungles and waterfalls, learn about local life and traditions, and explore history in a fun way from three lovely hotel bases. The magic, the mystery, and the beauty of Indochina is guaranteed to impress all ages.
3. REALLY 'BIG' ADVENTURES
You're seeking inspiration for an intrepid family adventure, or maybe there's a remote destination that you've all always wanted to explore.
What better way to bring the whole family together than to follow a wild orangutan on its journey through the forest, spend a few days living with a remote tribal community, discover jungle ruins or charter a boat through some of the world's most pristine dive sites? Packed with transformational experiences, this kind of holiday aims to fulfill dreams and make lasting memories.. either as young families or before kids fly the nest.
What we can guarantee: that a big ETG adventure will rekindle the childish sense of wonder for family members of any age.
ASIA, FAMILIES AND A TOUR OPERATOR HOLIDAY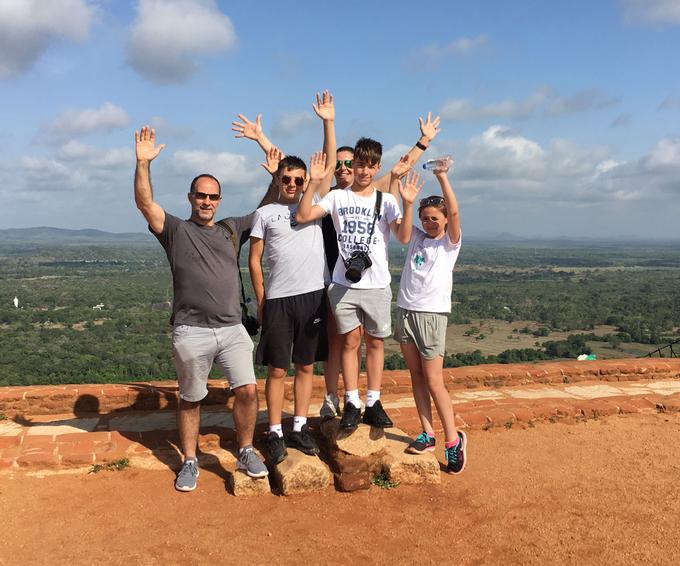 IS ASIA APPROPRIATE FOR FAMILIES?
Of course a trip to Asia (and maybe your first as a family) will feel less familiar than a trip to Europe… but that's part of the fun! Having said that, travelling in Asia isn't any less safe than somewhere closer to home. In fact, the culture of service in many of our destinations beats Europe hands down! We work with some of the best family-friendly hotels, guides and transport providers in the business. Our team is always on hand should you need us; whether for casual queries, recommendations or emergency assistance. Just get in touch. In the unlikely event of an emergency, you will always have 24-hour support both in-country and from the UK, so any situation can be dealt with efficiently.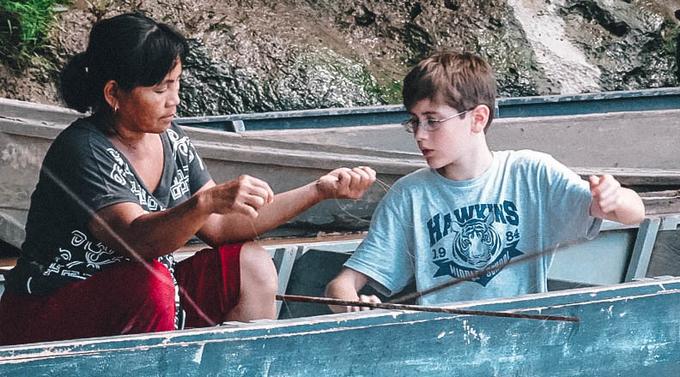 Will everyone be happy and engaged?
From first-hand experience, and a lot of client experience, we understand that travelling with children – from babies and tots to teens – is very different to doing so with adults. We don't just take a cookie cutter itinerary and add cute 'family touches.' Instead, we design signature family experiences with a lot of care and consideration - where we put ourselves in your shoes - to make sure everyone is happy. We know your family will prefer getting stuck in than being lectured to and will be after plenty of pool time, fun and games (and probably quite a lot of ice cream). Essentially, a little learning - done in a considered way - washed down with plenty of fun. Our itineraries reflect this.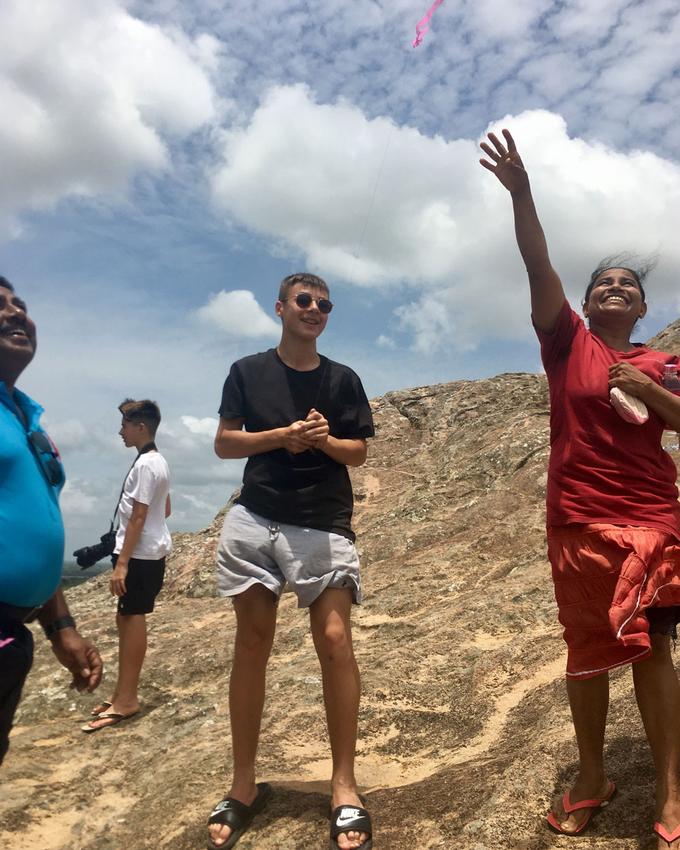 Booking with a company like ETG
If you enjoy planning holidays, we certainly wouldn't want to deprive you – you can be as involved in the process as you would like to be. Having said that, planning family adventures is a little different. For this reason, we really recommend planning a family holiday with one of our travel experts. Not to mention the hours of work that it will save you (so that you can put your feet up or play with the kids instead). They'll make tailored suggestions based on your family's wants, needs and travel style - and will most likely surprise you with a few ideas you might not have thought of.
What do our customers say about ETG family holidays?
Most importantly you feel like a traveller not a tourist and for me I feel like the positives of tourism are emphasised...so helping support local communities, emphasising not damaging the environment or supporting activities that are not sustainable or cruel to animals. I feel like I can trust ETG. Using ETG also gives you an adventure holiday with zero stress.
Anneke H
Experience Travel Group is excellent. Our consultant (Becky Grainger) had wonderful local knowledge and delivered a perfect schedule within our budget. The quality of guides and hotels were first class. The people; food; wildlife and scenery of Sri Lanka were second to none which led to us having a truly memorable holiday. ETG has a wonderful ethos and does tourism the right way - supporting the country and worthwhile causes and steering customers away from experiences which may be harming the local people and wildlife.
The Aldersons
We're back! Thanks for an amazing trip, with so many interesting experiences and great memories. The whole itinerary was very well composed and really gave us a flavour of the real Sri Lanka. Our driver, Kapi, was great, he was very knowledgeable, talked when he wanted to say something and let us get on with things otherwise. We always felt safe with him and he took us off the beaten track a few times, which really added to the trip. Both the children loved him. He really does go the extra mile for you and really did make our holiday. Our accommodation and food has all been quite different, which was great. Rock Villa at the end though was just superb and a great way to finish. We would like to thank you all at Experience Travel for making our trip to Sri Lanka so amazing. From start to finish it has been great and you could not have done more for us.
The coke Family
FAMILY INSPIRATION FROM OUR BLOG