Welcome to Bhutan, the land of the thunder dragon and the world's last remaining Buddhist kingdom, where success is measured in happiness and the hills are alive with prayer. Things are done differently here – and that's why it makes for such an unforgettable holiday.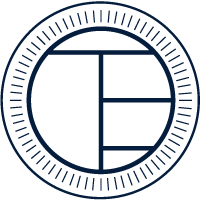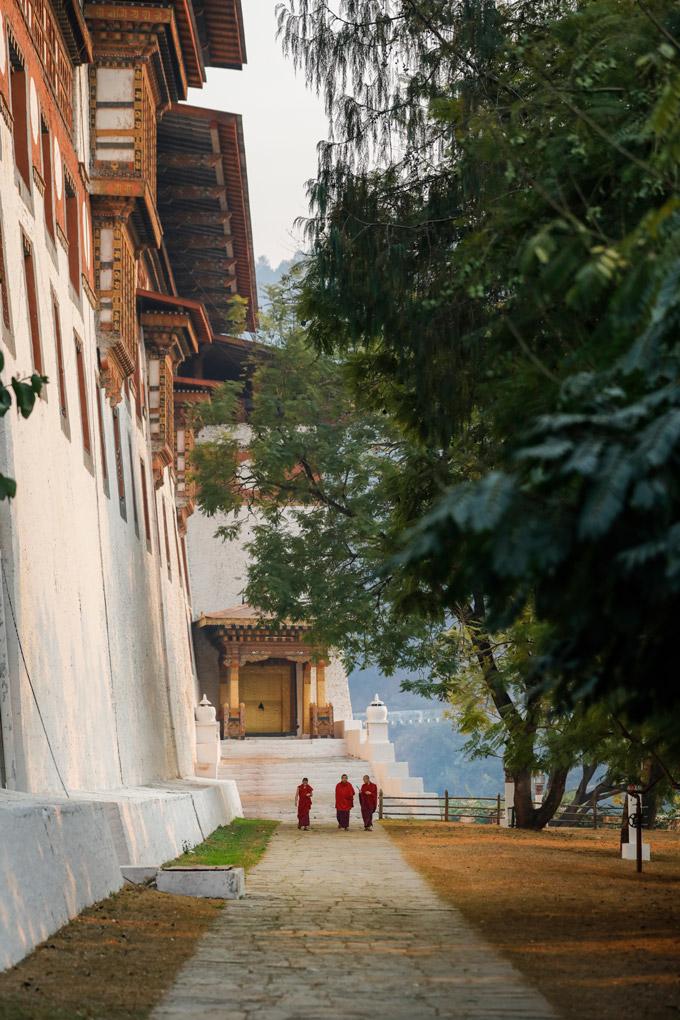 BHUTAN
WITH ETG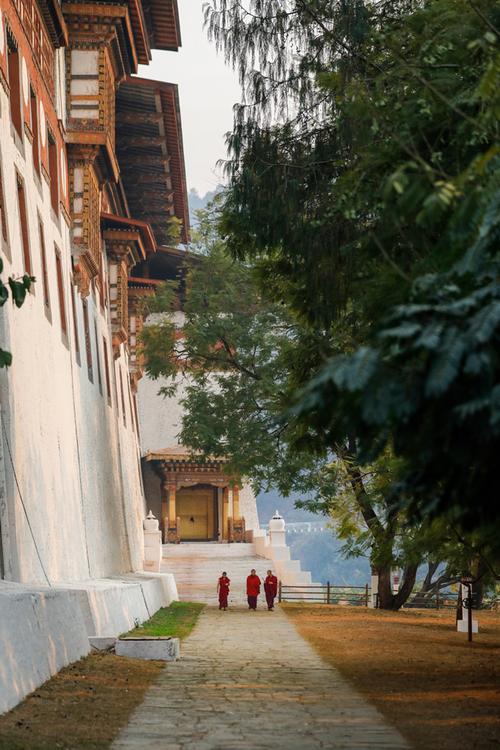 You know even before you clear customs in Bhutan that you've arrived at one of the most unique destinations on earth. The airport itself resembles a monastery, with all officials wearing traditional robes. Emerging outside, you'll notice that much of the general population wear robes too. You'll see archers practicing their national sport, tigers, and phalluses upon the village walls and it will not be long before you stumble across one of the countless festivals that embellish the country's annual calendar.
To travel to Bhutan is to step completely away from the everyday. It is perfect for those looking to mark a special occasion, to discover something new or to reconnect with their inner explorer. The incomparably tranquil atmosphere and warm, welcoming people also make it the ideal place to relax and reflect – perhaps even meditate…
Popular holidays in Bhutan
Whether you're looking for striking culture, breathtaking scenery, sublime Buddhism, all-out luxury or an off-grid adventure holiday, Bhutan has it all, and much more. Your holiday can be personalised to your interests and budget and all arrangements are private so you can avoid small group tours. It'll just be you and your English-speaking guide, who will help facilitate your meetings and cultural exchange with local people, so you see ETG tours always go deeper than standard package holidays to Bhutan.
As with all Experience Travel Group holidays, your Bhutan experience will be designed exclusively for you. Whether you are looking to roam the awe-inspiring landscapes, to discover the intensely Buddhist culture or soak up quasi-Alpine luxury in one of the gorgeous hotels, we will help you create your perfect adventure.
Take a look at some of our suggested holidays for inspiration or give us a call to start your personal journey.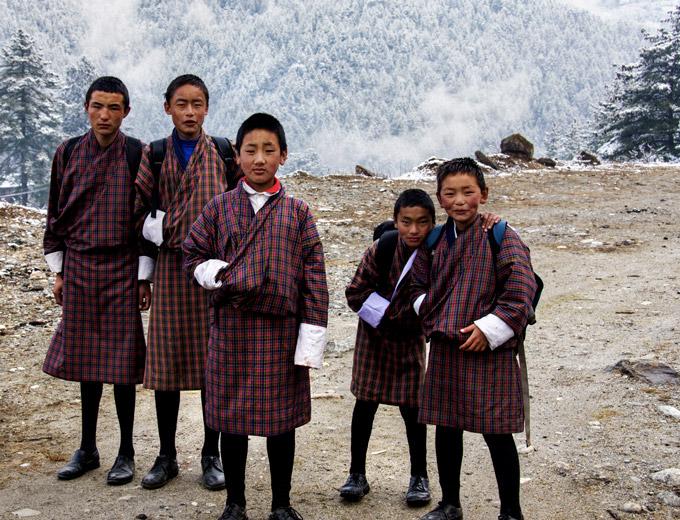 Wandering through the local villages in the valleys of Bhutan, you're sure to find some magical chance encounters.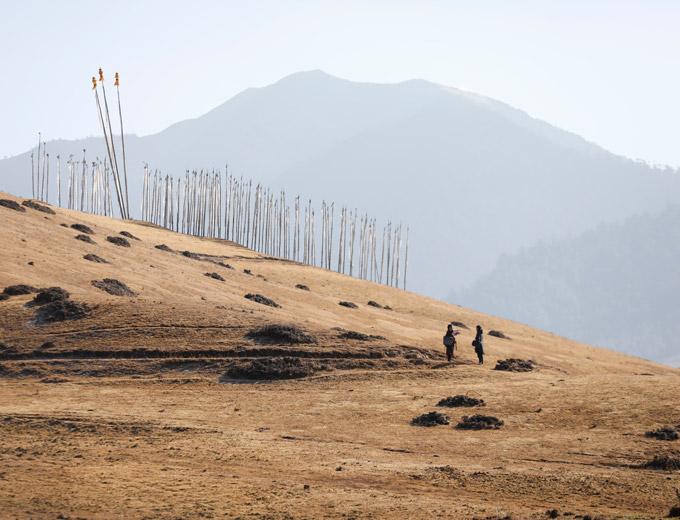 Around every corner is another stunning vista, and it's hard not to be in awe of Bhutan's dedication to protect the natural environment.
Popular hotels in Bhutan
Bhutan does luxury resorts extremely well, with well-known brands such as Aman, Six Senses and COMO. However, the offering has diversified over the last few years with more locally-run heritage hotels such as converted farmhouses springing up. Also 5-star wellness retreats, comfortable mobile camping options and for the intrepid more simple, but comfortable hotels in the more remote eastern part of the Himalayan Kingdom. For a varied authentic experience, a combination of all Bhutan hotel options is highly recommended.
Once in a lifetime experiences in Bhutan
You can have countless incredible experiences in Bhutan. For many, a highlight is trekking up to Tiger's Nest otherwise known as Taktsang Monastery, together with many Buddhist pilgrims. Steeped in Bhutanese folklore, the Tiger's Nest seems to hang off the cliff face at 3,000 feet above the Paro valley floor - legend has it that Guru Rinpoche ascended to the caves of Tiger's Nest on the back of a flying tigress 1,300 years ago. Trekking experiences are plentiful, with routes to suit all abilities, and rewards of breathtaking views - of valleys, prayer flags, high mountain passes and snow-capped mountains. There are many chances for meaningful interactions with local people too, whether it's eating traditional food at a farmhouse or trying your hand at Bhutan's national sport, archery.
More Travel Information for Bhutan Holidays
By Bhutanese law, travellers cannot book a holiday to Bhutan independently. The country has ruled that tour operators are integral to maintain the responsible tourism model that preserves Bhutan's ancient culture and pristine environment. Naturally, we believe that our experience, extensive connections and genuine passion for the country make us the best Bhutan tour operator out there - and our customer reviews seem to back us up!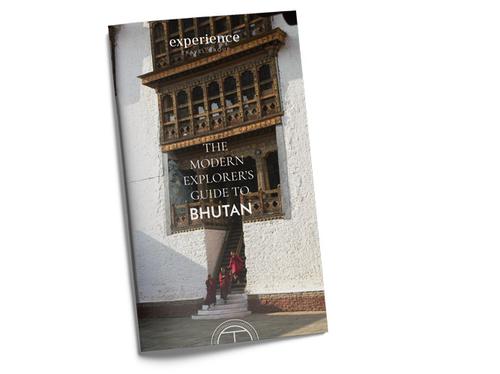 Finally, we believe an ETG experience can't begin unless you have complete peace of mind. Our travel team is available 24 hours a day to advise you on any questions you might have regarding staying safe and healthy, local laws plus travel, visa information and travel insurance advice. In addition, Experience Travel Group is a member of both ABTA and the ATOL scheme, which means that you are 100% financially protected from the moment you book. Take a look at this web page for more information about financial protection.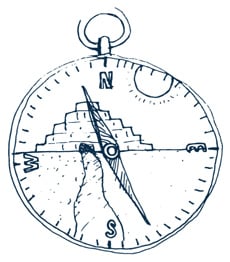 A HOLIDAY WITH EXPERIENCE TRAVEL GROUP
Make it
Count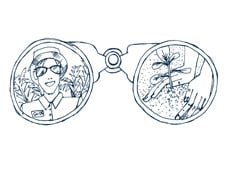 Exceptional, ethical experiences that impact positively; sustainable, mindful travel is at the heart of all we do. So, you can tread gently, knowing every step of your journey counts.
JOIN OUR TRAVEL COLLECTIVE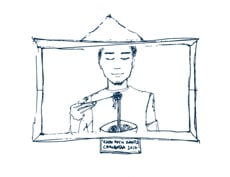 Unforgettable journeys where you realise you don't need the same language to laugh, commune and connect. Come join our travel collective and share the extraordinary world we know.
FIND A DIFFERENT STORY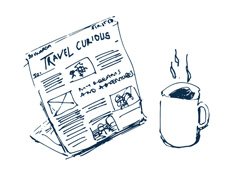 Imaginative, immersive adventures; our individually created holidays are your guaranteed passport to a life less ordinary. Embrace the unexpected; travel curiously; discover a new you.
TRAVEL WITH CONFIDENCE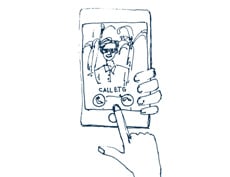 Bespoke itineraries designed to suit you, and only you. With full financial protection and 24/7 support; we'll ensure you travel seamlessly, safely and responsibly, too. We're with you all the way.