Phobjikha Valley, sometimes referred to as Gangtey Valley, is a wide glacial valley that is a protected area, managed by the Royal Society for the Protection of Nature, and as such seems halted in time. The unspoilt marshland scenery and rich biodiversity are almost eerily beautiful, and it is a popular destination for hikers and naturalists visiting this part of Bhutan.
The primary reason that it is so protected is that it's the roosting grounds for the rare Black Necked Cranes that migrate over the Himalayas from Tibet for the winter. Their arrival in October is thought to herald a good potato harvest and prosperity for the valley and the Black Nest Festival ensues in early November.
The climate in Gangtey can be cooler than Punakha although it is usually warm in the sunshine. Most hotel rooms are equipped with Bukhari (a traditional wood burner) and heated floors which you'll welcome after a day walking in the valley.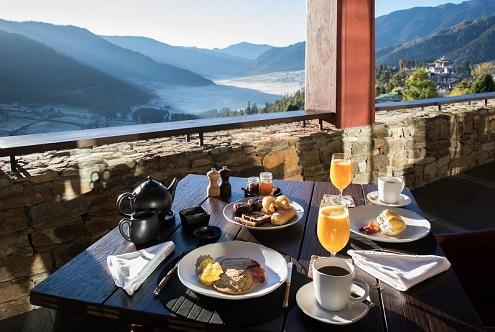 Gangtey Lodge, Gangtey
As far as the eye can see - remarkable uninterrupted views from this luxury Bhutanese farmhouse perched high above the Phobijikha Valley.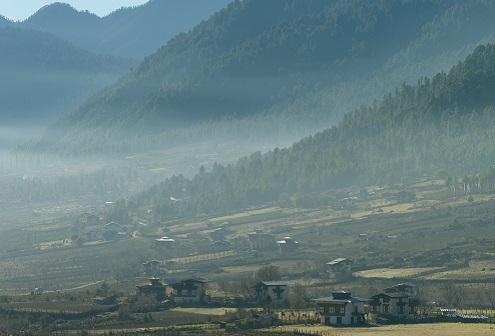 Longteng Rhododendron Hike, Gangtey
This hike is remarkable at any time of the year but particularly so in the spring when the valley is covered in rhododendron.