The fertile and temperate valley of subtropical Punakha is the rice bowl of Bhutan and has something for all visitors. Visually, the valley is a riot of colour with verdant rice fields, golden monasteries and vibrant flowers. Farmers using bullock-drawn ploughs can still be seen alongside tractors in the tiered fields that line the rushing Pho and Mo Chu rivers. One of the warmest valleys, it also offers spectacular Himalayan views, exhilarating treks and serene temples. If you had to visit one valley in Bhutan, then Punakha probably has the best combination of everything – good leisurely stuff for those who want to take it easy and plenty of adventure for the more intrepid.
Punakha itself is the site of the former capital, and it has the most impressive Dzong in Bhutan: part 17th Century fortress, part monastery and administration building. It is the winter home of Chief Abbot (the most important religious person in a very religious country), and when he is in the town, people from all over the country gather here to hear his readings.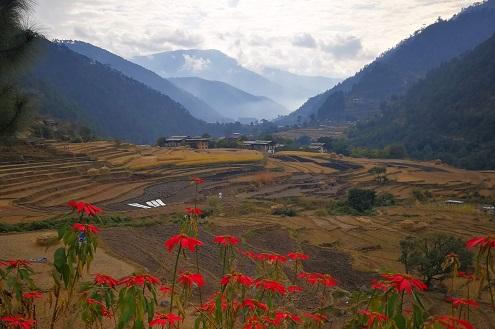 Punakha Samtengang Winter Trek, Punakha
If you are looking for a bit of adventure in the winter months but aren't necessarily an experienced trekker.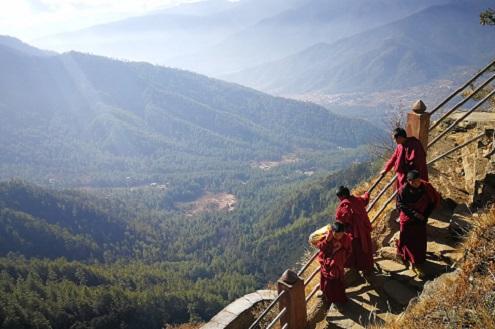 Luxury Bhutan
Incredible hotels in amazing locations add the icing on the cake to the one off experience of exploring Bhutan.