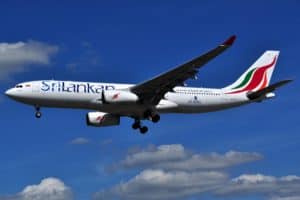 One of the great travails of being a tour operator  that specialises in Sri Lanka has been the constantly fiddling of dates involved in making sure that 'flying direct' with Sri Lankan airlines actually meant flying direct. Until now, the daily London to Colombo (and vice versa) flight with good times has touched down in The Maldives on 4 days of the week, adding two hours to the overall flying time. While there has always been an additional direct flight on all of these days, they have been at very unsociable hours, either arriving into or departing from Colombo in the middle of the night. This has led to a constant struggle to fit in all the conflicting requirements of the clients with the reality of the dates and times. To the great relief of everyone here at Experience Travel this problem is no more!!
From April 2012 neither the overnight flight from London to Colombo nor the afternoon flight from Colombo to London will touchdown in The Maldives at any point during the week. While this does create the new headache of there being no carrier that flies direct to both The Maldives and Sri Lanka, this is, in our opinion at least, a small price to pay. It means that a wide range of itineraries in Sri Lanka become easier, more readily available and with far more flexibility. The seaplane from the south of the island once again connects with the direct flights to the UK 5 times a week, as does the new route from the hill country, both of which result in a considerably reduced amount of time spent in a car and avoid the need for a final night closer to the airport.
This change may not mean anything to you but this may well be the result of the fine work our consultants have done over the years in making the touchdown irrelevant to you! However, trust me when I say that it will make our life easier, allowing us to concentrate even more on the body of your holiday and offering an even better level of service (not possible I hear you cry). I can also assure you that while you may not realise it, your options in Sri Lanka have been enhanced and the amount you have to compromise, reduced. Give us a call to see the benefits that this change will bring.