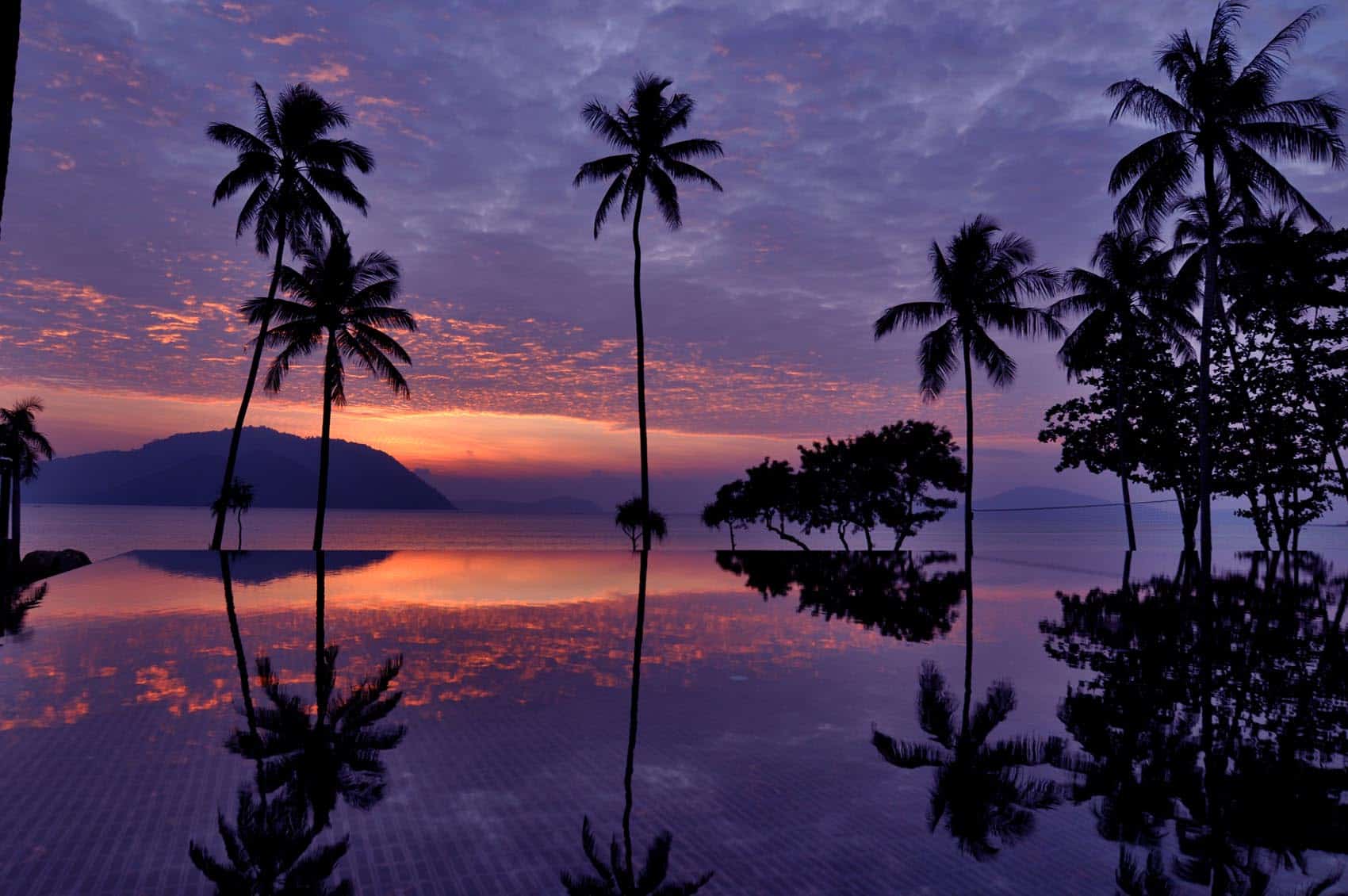 This article focuses on the critical question, 'Can I travel to Thailand now?'. We'll detail if and how you can travel to Thailand and the practicalities of travel there too.
Although it was one of the first destinations in Southeast Asia to have COVID detected, Thailand had a relatively low infection rate overall during the first year of the pandemic. The Government of Thailand implemented various local lockdowns throughout and with more caution since April 2021, when cases increased significantly. Infections began to decline again in August 2021 and are steadily decreasing each day, and life is slowly returning to normal.
When will Thailand open its borders to foreigners?
With all the confusion around European travel during the summer, it would have been easy to have missed a bit of positive travel news from Thailand. On July 1st, Thailand opened up entry to Phuket for double-vaccinated tourists. They called this the 'Sandbox' scheme (detailed below). Then, on July 15th, they opened to travel in via Koh Samui, albeit in a slightly more restricted way and with a lesser fanfare.
Although Thailand hasn't been completely closed to travellers during the pandemic until now, quarantine restrictions meant that it was only a realistic prospect for returning residents or those planning to stay for several months. However, fully vaccinated visitors from particular countries can now enter Thailand via Phuket & Koh Samui quarantine free.
The Thai Authorities are planning to soon open other parts of the country beyond the 'Sandbox' schemes in the south.  Chiang Mai will have a sandbox scheme from 1st October and there are rumours Bangkok might open by 15th October.  Let's see.
Should Thailand move to the UK 'go' list soon, Phuket and indeed most of the country are an excellent bet for a Christmas or winter holiday. It is possible to book a holiday on the assumption that the UK will move Thailand off the red list soon while being guaranteed a full refund if you cannot travel.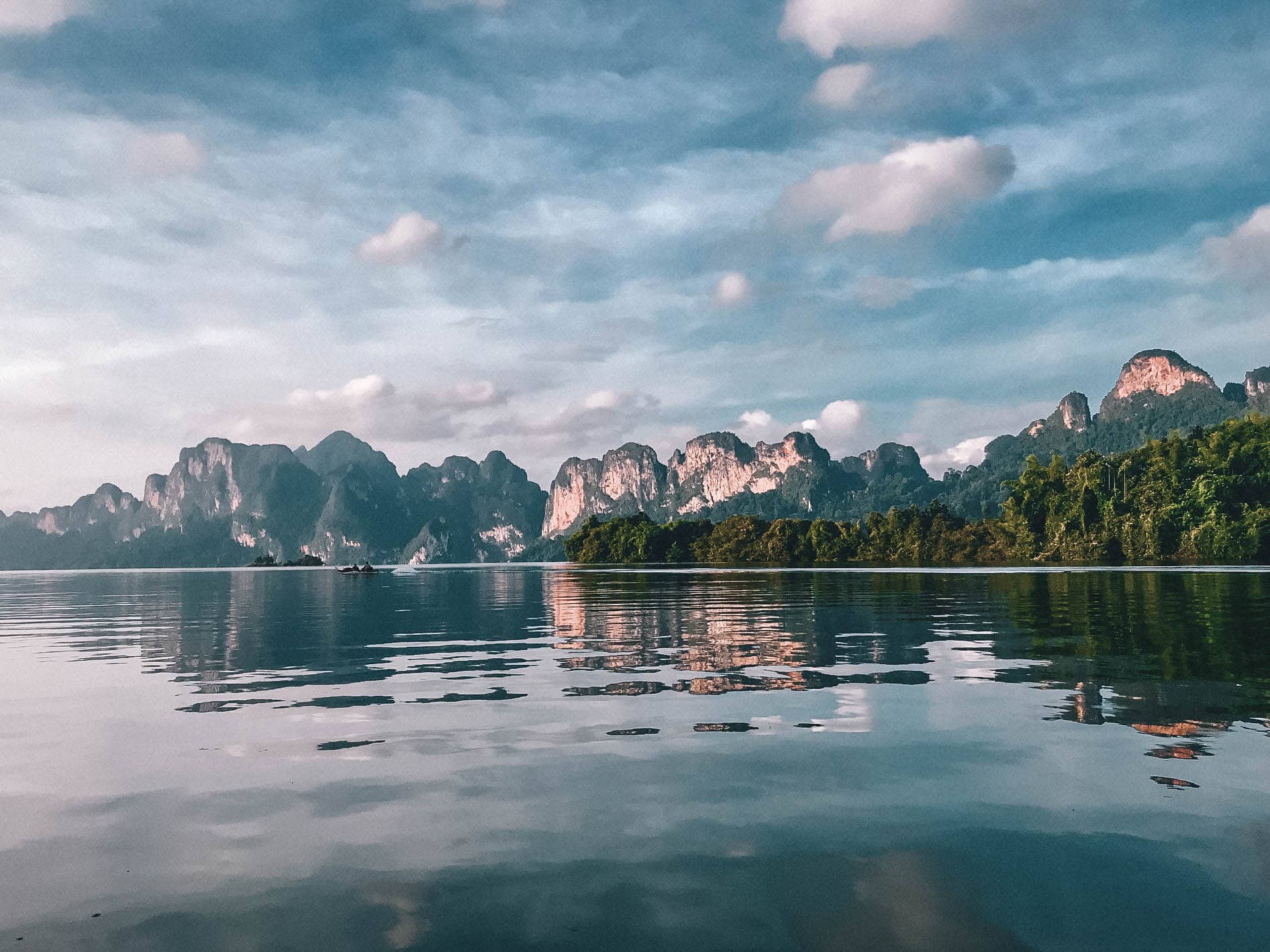 Is Thailand on the UK 'go' list?
As of September 2021, Thailand is on the UK red list. COVID cases have been kept well under control in Phuket, but there was a significant increase on the mainland in June and July. Somewhat frustratingly, just as infections began to decline at the end of August, Thailand was placed on the UK red list, meaning that anyone returning from Thailand must currently quarantine for ten days in an approved hotel at their own cost. Given the rapid decrease in cases, we hope the UK Government will soon remove Thailand from the red list.
What are vaccinations levels like in Thailand?
As of mid-September 2021, 20% of the Thai population are double vaccinated, and over 40% have had one jab. The rates are much higher on islands such as Phuket, where priority was given to people working in tourism.
Like many countries in Southeast Asia, the vaccination rate in Thailand has increased significantly since early August and is continuing to climb.
Do I need to be double vaccinated to get into Thailand?
Yes, you do need to be double vaccinated to get entry into Thailand. As we will explain further down, you can only enter Thailand through Phuket or Koh Samui at the moment.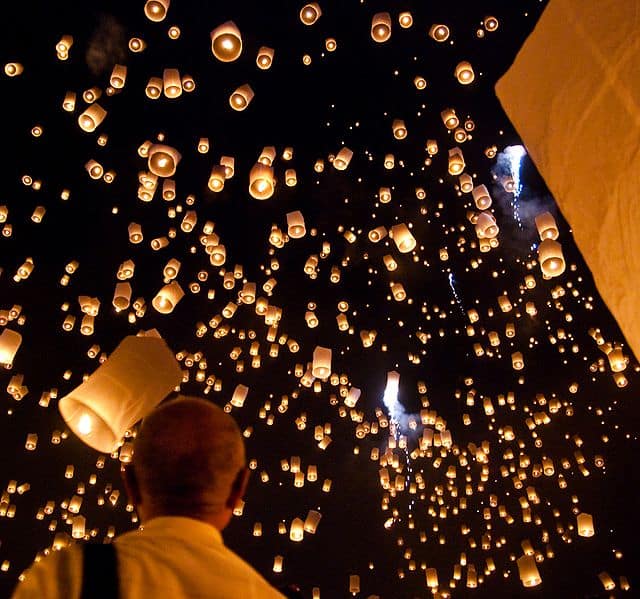 What tests do I have to take to get into Thailand?
As well as being double vaccinated you need to present evidence of a negative PCR test issued no more than 72 hours before departure from your departure country. Additionally, three tests will need to be taken in Phuket/Koh Samui; we can arrange these as part of your holiday package. This requirement for testing is part of the Sandbox scheme explained below and is likely to change in time as restrictions are further eased.
Do I have to quarantine on arrival in Thailand?
You don't need to quarantine if you fly into Phuket or Koh Samui. Your stay there will be quarantine free; however, there are restrictions on where and when you can travel beyond those islands. If you wanted to fly to Bangkok or enter Thailand anywhere other than Phuket or Koh Samui, you would need to quarantine in a state facility.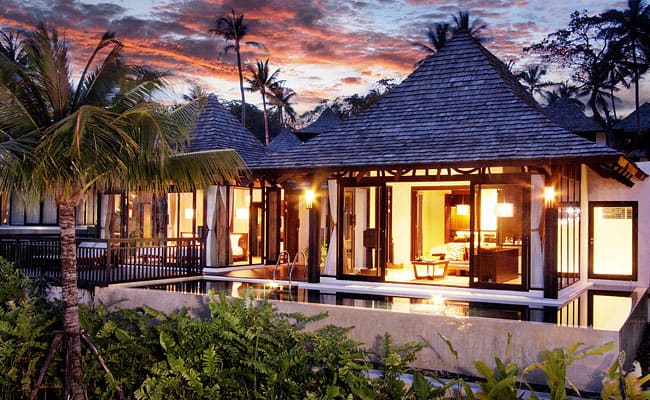 So, what is the Phuket Sandbox?
From July 1st, fully vaccinated travellers have been able to visit Phuket on Thailand's west coast as part of the "Phuket Sandbox". There is no minimum stay required on the island if you fly in and out internationally. However, if you want to move to another destination in Thailand after Phuket, you must stay on the island for at least seven days.
During the first week in Phuket, you must stay in an "SHA Plus" designated hotel but you may move around the island freely. After those initial seven days, you can either stay on or travel to an 'extension area' for up to a further seven nights (you can stay less than seven nights if you're returning home). The 'extension areas' include Koh Yao, Khao Lak, Koh Phi Phi, Koh Phangan and several other islands.
Similar rules apply should you wish to enter Thailand through Koh Samui – the first seven nights must be in one 'Samui Extra Plus Hotel'before switching to SHA Plus hotels on any of Koh Samui, Koh Phangan and Koh Tao for seven nights. So the second 7 nights don't provide quite as many options as the Phuket Sandbox 7+7 Extension.
There are rumours that from October 1st, the Samui Sandbox will become far more flexible – let's see!
Live From... The Phuket Sandbox
What are SHA Plus hotels?
An SHA Plus hotel has been approved as having enhanced safety protocols, and a minimum of 70% of staff will have been vaccinated. Nearly all of our preferred hotels and most good hotels in Phuket are on the SHA plus list.
What are the entry requirements for the Phuket Sandbox?
The main requirements are
• To have been in the designated country (e.g. the UK for at least 21 days before departure to Phuket)
• Proof of vaccination – in the UK, this can be downloaded from the NHS app (we suggest travelling with a printed copy too)
• A negative PCR test within 72 hours of departure to Phuket
• Obtain a certificate of entry before arrival
• Travel Insurance with Covid Cover – see our ultimate guide to travel insurance with covid cover
• Install The Morchana tracking app for Android or iPhone
• Additionally, three tests will need to be taken in Phuket; we can arrange these as part of your holiday package
• You will need to fly into Phuket internationally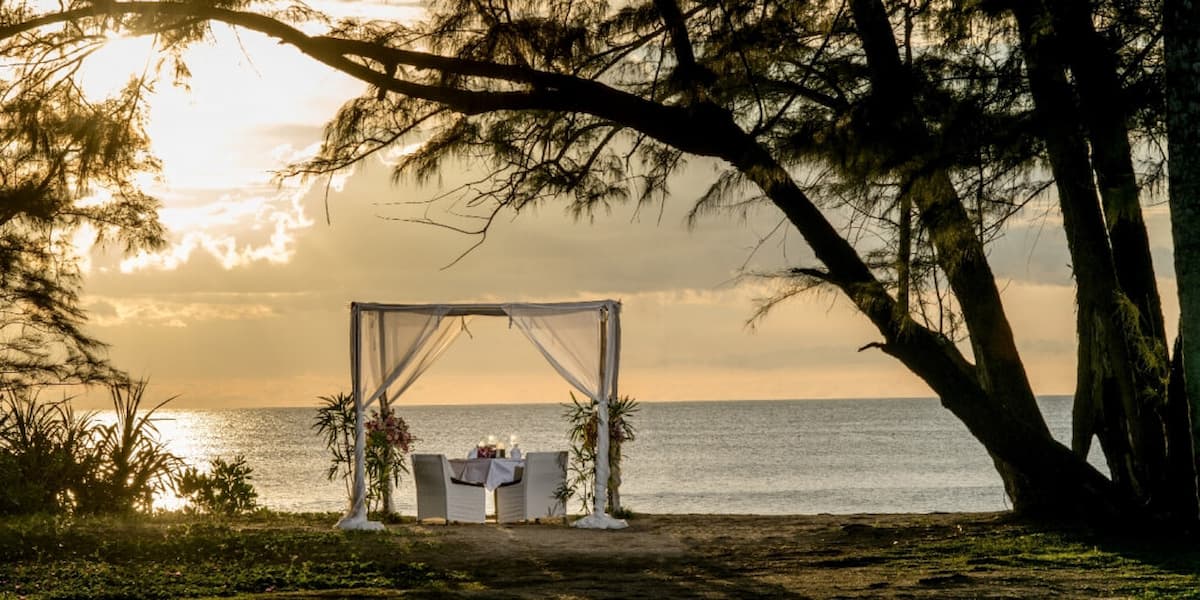 What flights can I take to Thailand now?
At present, travellers must enter Phuket or Samui internationally – i.e. they cannot enter via Bangkok. However, this is likely to change soon, with a dedicated terminal set up in Bangkok for transits.
Thai Airways have introduced a new direct flight from London to Phuket specifically for the sandbox programme. You can also travel with Singapore Airlines via Singapore.
Qatar Airways, Etihad, and Emirates also offer flights from the UK to Phuket & Samui via Doha, Abu Dhabi, and Dubai.
How do I apply for the Phuket 7+7 extension programme?
To spend your second 7 nights outside of Phuket, you must obtain a 'Transfer Form' issued by your hotel in Phuket. You will need to show this form, which indicates that you have stayed in Phuket for seven nights, along with the negative results of your COVID-19 tests taken in Phuket.
Before travelling, you must pre-book your second 7 nights outside Phuket, including your transfers (boat or private vehicle) to the extension area. Your hotel must be an SHA Plus hotel (detailed above), and although you can move between SHA Plus hotels, you cannot move between extension areas until after the next seven days. Confused? Our Thailand holidays take care of all of these arrangements and ensure the process is seamless.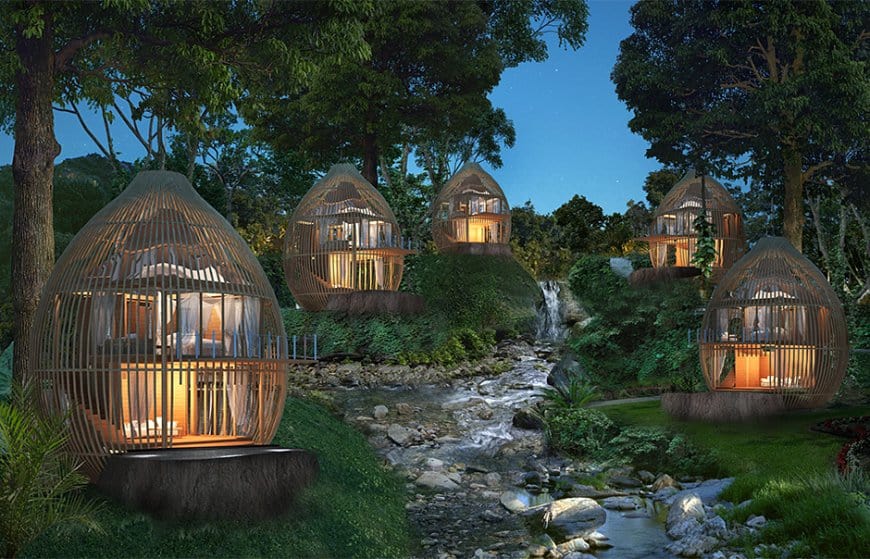 Can I travel to Thailand beyond Phuket & Koh Samui?
Yes, you can, after seven nights as explained above. After 14 nights, you are free to travel anywhere in Thailand.
We're hopeful that you will soon be able to travel more freely during the first seven nights too. The Thai Authorities are working hard to get tourism back up and running as quickly as possible whilst balancing the potential for a further rise in Covid 19 infections in the country.
We're hopeful of a fuller opening of the whole country later in 2021, but it is very much a wait and see/step by step situation. Indeed, for 2022 we're organising a lot of multi-centre holidays to Thailand. Those looking to get away in the latter part of 2021, including Christmas, generally focus on Phuket and its nearby beautiful beaches and islands.
Do I have to wear a mask in Thailand?
Within Phuket, Samui and the extension areas where you can currently travel, you must wear a mask at all times in public places and any vehicle with two or more people.
Can I eat in local restaurants in Thailand?
Within Phuket, Samui and the extension areas, you can freely move around and visit bars and restaurants as you wish. Officially, the restaurants where you dine must be SHA approved (although it is unclear how and if this is enforced).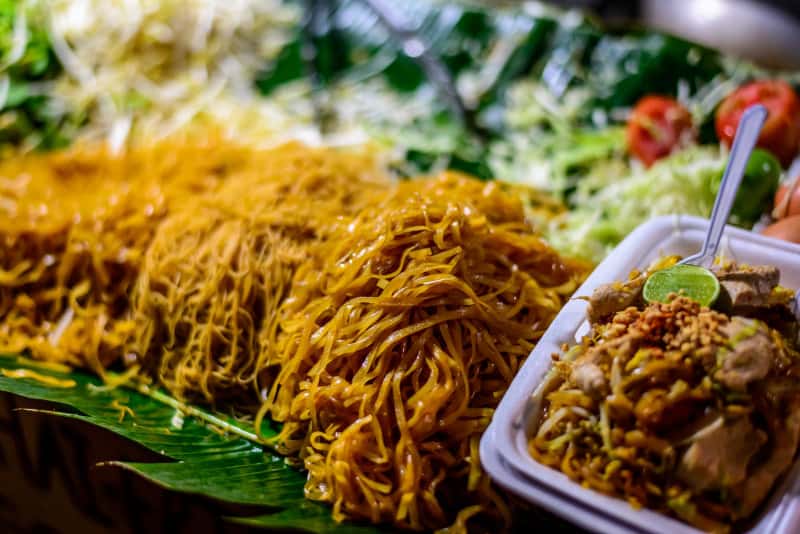 Do I have to quarantine in the UK on return from Thailand?
Yes, currently you do have to quarantine in the UK on return from Thailand. Quarantine is at your own expense in a government-run hotel because Thailand is currently on the UK red list.
What does Phuket have to offer?
Phuket has some of the loveliest hotels, spas and beaches that you'll find anywhere in the world and, of course, some of the most delicious food. Beyond that, there is much to do, from local cooking classes to village experiences to boat trips to outlying islands. It is true, though, that Phuket in parts is quite "touristy". Its heavy reliance on tourism is why vaccines were funnelled in for people working in the industry and why it's the first location to open in Thailand. It's a surprisingly large island, and the bulk of the revelry takes place in a tiny part across a mere 2 or 3 of the 30 beaches that flank the island. There are wild inland areas, with forests, jungle trails and much more nature to explore. And, of course, given what's happened over the last 18 months, Phuket probably won't be busy for some months to come. The next few months could be a great time to go – to support an island so dependent on visitors and to get perhaps that holy grail experience of seeing Thailand as it was 30 years ago.
Why should I book a trip to Thailand now?
We believe you should book a trip to Thailand now:
It gives you something amazing to look forward to and get excited about
Booking a trip provides hope and support to all the guides and drivers so affected by the pandemic that people truly do want to travel again
If you depart soon you'll be a pioneering traveller able to see the country at a time when other travellers will not
For those looking for some winter sun, the islands of South Thailand are hard to beat!
Any trip booked with ETG is backed by our Covid Promise. Your deposit is fully refundable, and if Thailand remains on the red list when your travel date comes, you'll be able to claim a full refund
KEEN TO TRAVEL TO THAILAND OR ELSEWHERE IN ASIA?