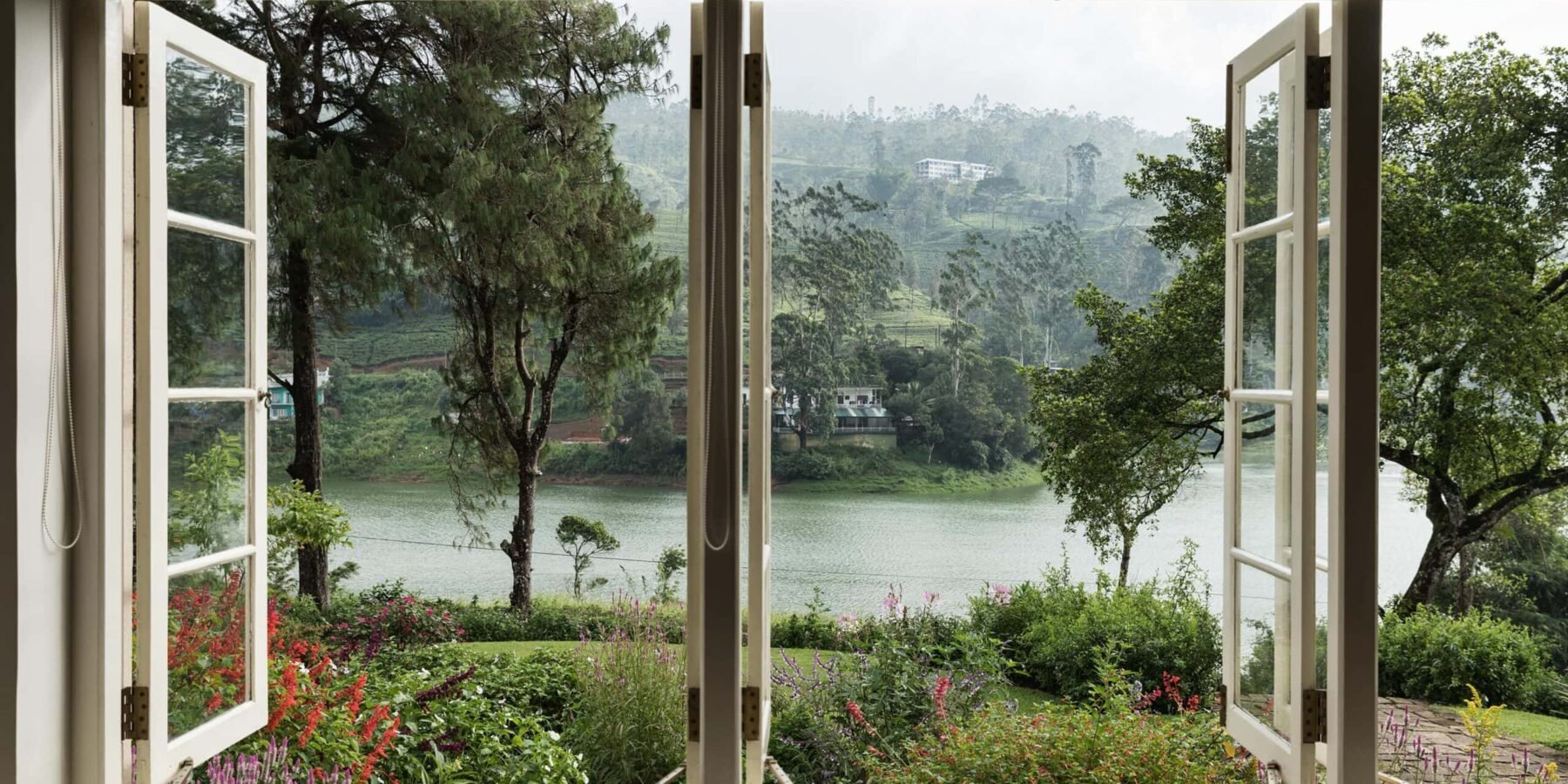 During the dark and cold month of December, it can be tempting to seek winter sun abroad. With a warm tropical climate and an abundance of fun things to do – whatever your age or interests -, Sri Lanka in December is an ideal holiday destination. The great Sri Lanka weather in December provides excellent conditions for classic Sri Lankan experiences, from surfing and hiking to bird and whale-watching, as well as Christmas celebrations at many hotels.
Whether you're planning a festive getaway with the whole family or are searching for a romantic Christmas adventure, Sri Lanka in December is an ideal holiday destination. Our specialised insider tips and local advice will ensure you dodge the crowds and, instead, discover the real gems of this extraordinary island country.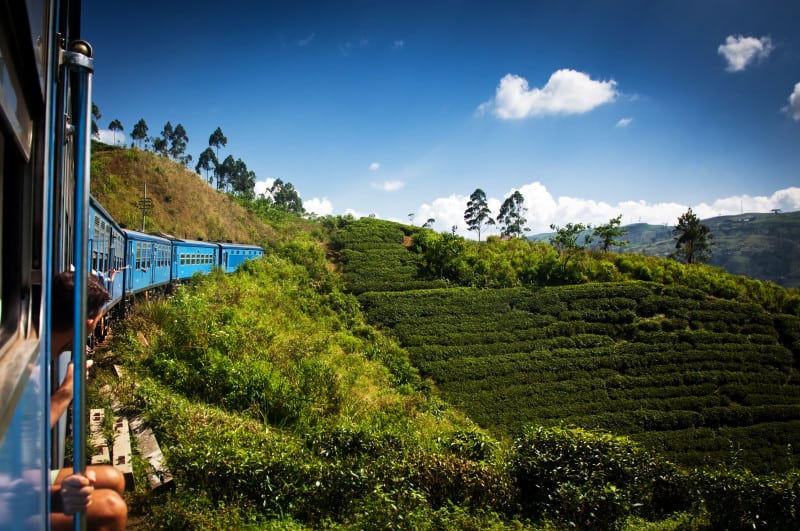 Is December a good time to go to Sri Lanka?
December in Sri Lanka is a hugely popular time to visit, with plenty of amazing things to see and do during this time of year. If you're looking for a good deal, the first two weeks of December are excellent, particularly if you are armed with our expert advice and guidance on avoiding the crowds at the most popular Sri Lankan attractions. Sri Lanka is also an excellent place to spend the festive period. Christmas celebrations in Sri Lanka, particularly at smaller boutique resorts, are a real once in a lifetime experience for the whole family. However, watch out and make sure to plan ahead as much as possible, as this means that prices for flights and hotels can jump massively during the two weeks around Christmas.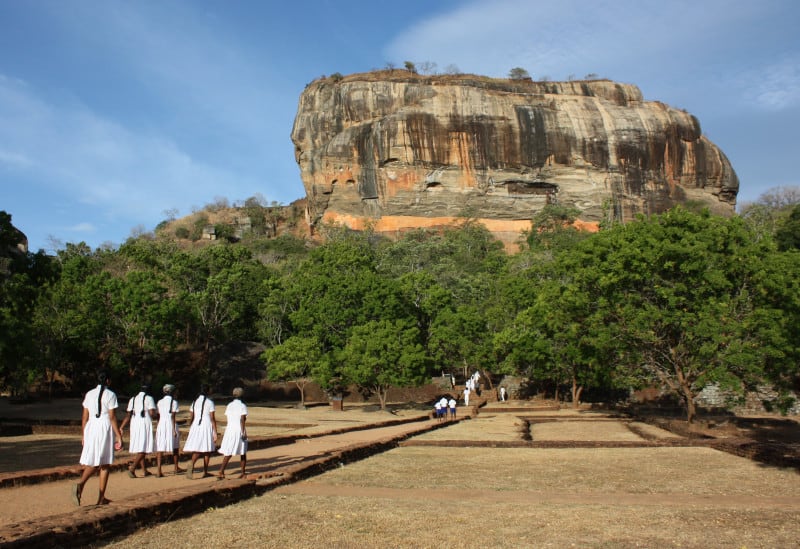 Sri Lanka Weather in December
Weather is often a key consideration when it comes to a December holiday, particularly when you're hoping to escape the typical English winter doom and gloom. Thankfully, Sri Lanka weather operates on a different pattern, with the monsoon season typically fading into hot, dry weather by mid-December. While a few showers might find you ducking for cover in the first weeks, particularly in northern areas like Jaffna and Trincomalee, the whole country is usually warm and dry for your December exploration.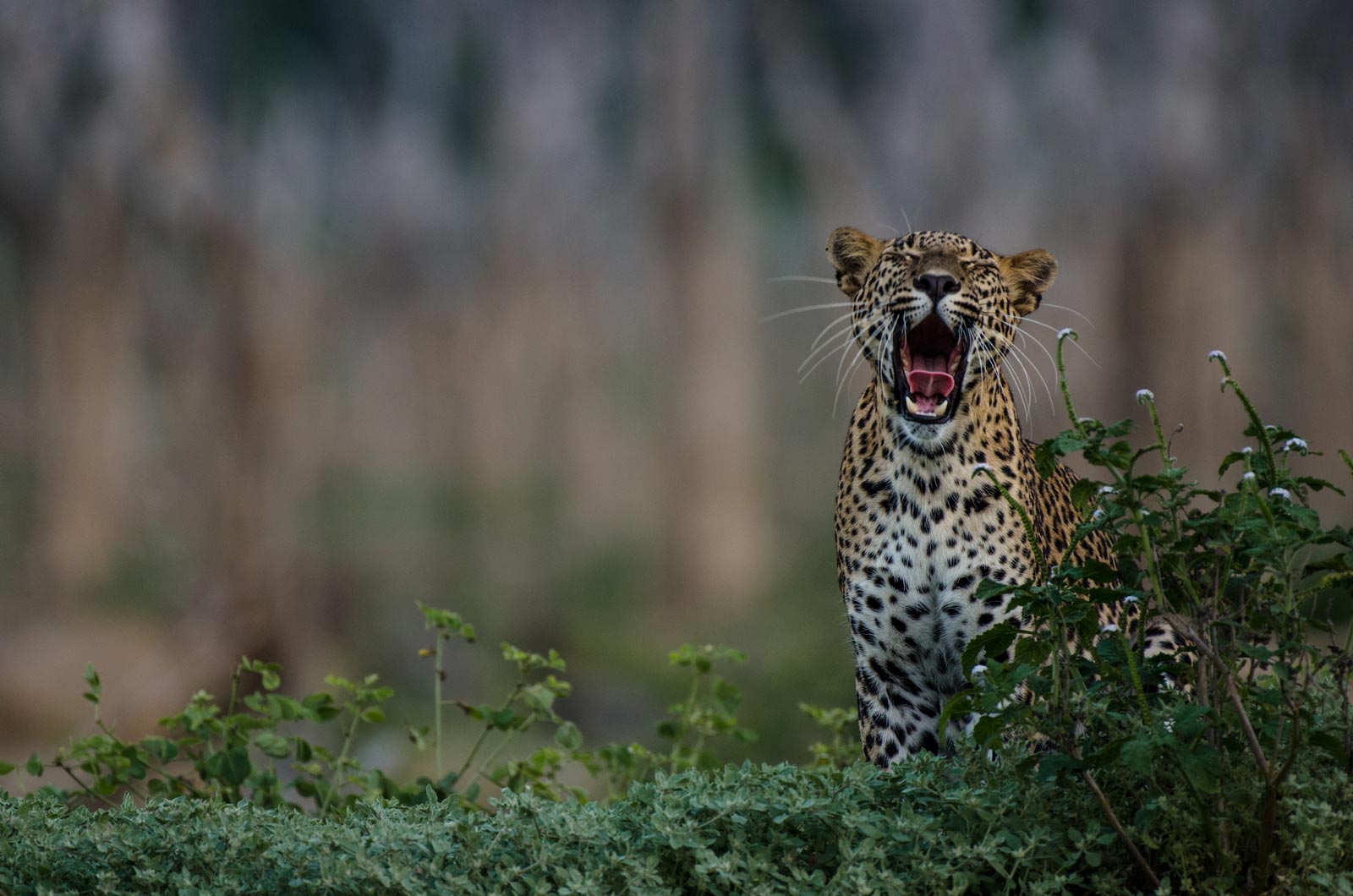 What Are The Best Things to Do in Sri Lanka in December?
With warm weather, lush vegetation and beautiful natural scenery, there are plenty of unique experiences not to be missed in Sri Lanka in December – whether you're interested in culture, history, adventure, food, watersports or wildlife. Our in-house ETG Sri Lanka experts have provided their insider tips for unmissable experiences and all the best things to do in Sri Lanka in December.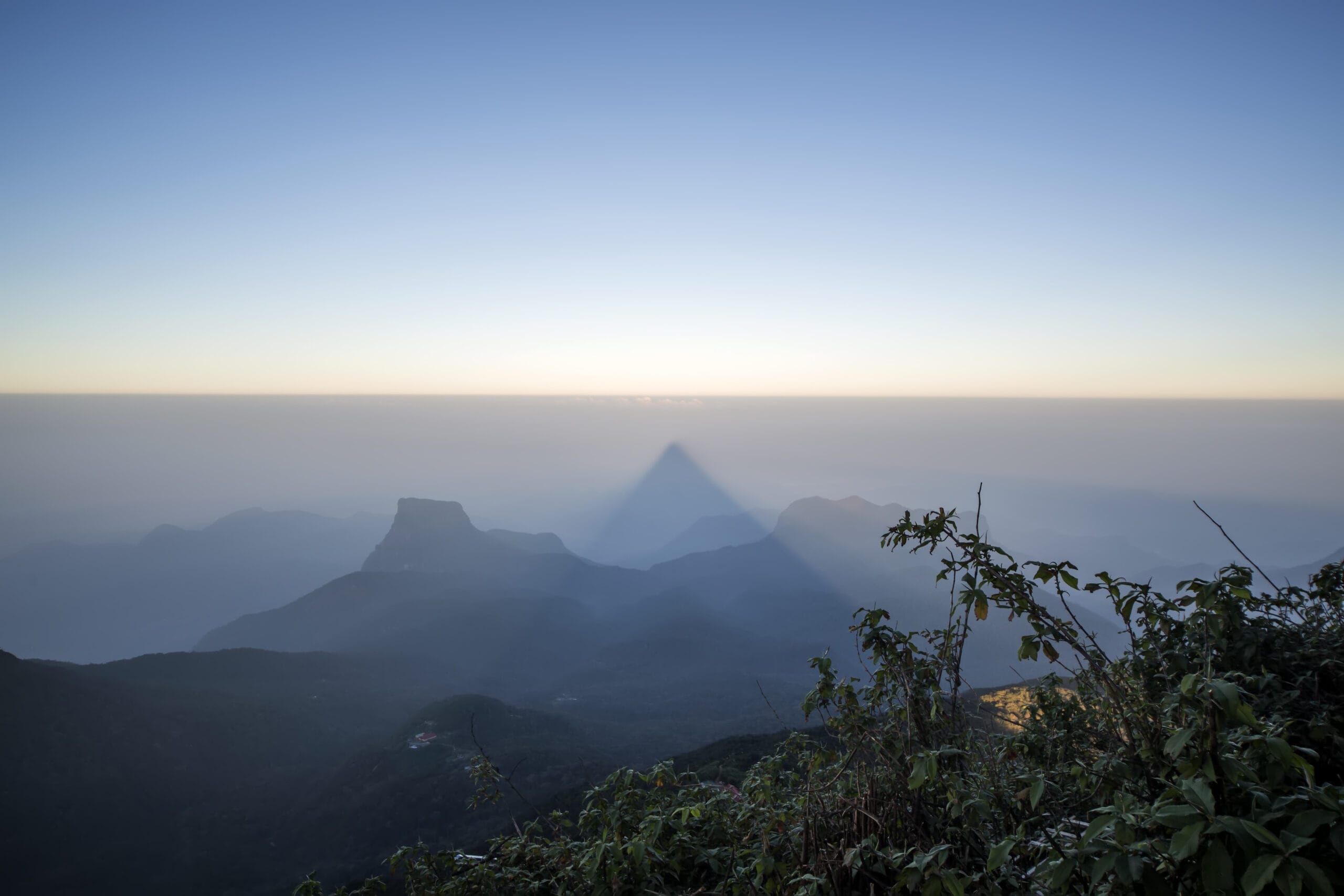 Adam's Peak Pilgrimage
Located in the tea plantations of the island's famous hill country, Adam's Peak is one of the most iconic natural landmarks in Sri Lanka. Climbing Adam's Peak is one of the best things to do in December as this is when the pilgrimage season begins. Pilgrims from across the country gather to undertake this 5 hour trek by night, mostly made up of rocky steps, in order to achieve a breath-taking view of the sunrise in the early hours of the morning at the summit. A very holy site, the top of Adam's Peak is home to the Buddha's footprint, or Lord Shiva's, depending on your religion; and this is where pilgrims pay their respect at the end of the climb.
Pilgrims welcome all tourists on this climb, however as this is a fairly moderate trek we recommend that you are prepared for the climb before beginning. With plenty of places to stop along the way, you'll never be rushed up the mountain and when travelling with ETG, we also ensure that the rest of your day is free for relaxation. You can descend knowing that a massage awaits you upon return to flat ground!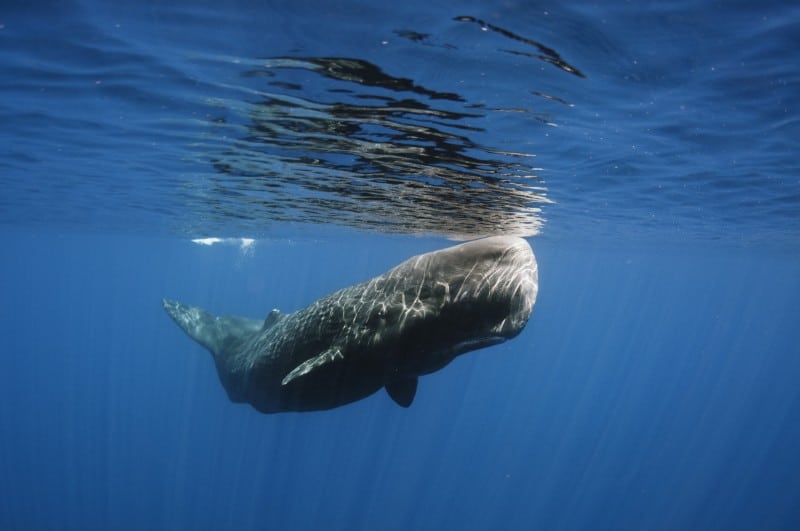 Whale Watching
Another unmissable Sri Lankan experience in December is whale watching. Whale watching season begins in the late autumn in Sri Lanka, so by December tours and sightings are in full swing.
Beaches along the south coast, Mirissa in particular, are the best places to board a boat ride to catch a glimpse of these stunning creatures. You'll mainly find blue whales in December, however other species, like sperm whales, are sometimes spotted too.
At ETG we provide recommendations for boat tours with the best safety and ethics practices on board – this will ensure that you do whale watching in Sri Lanka the right way.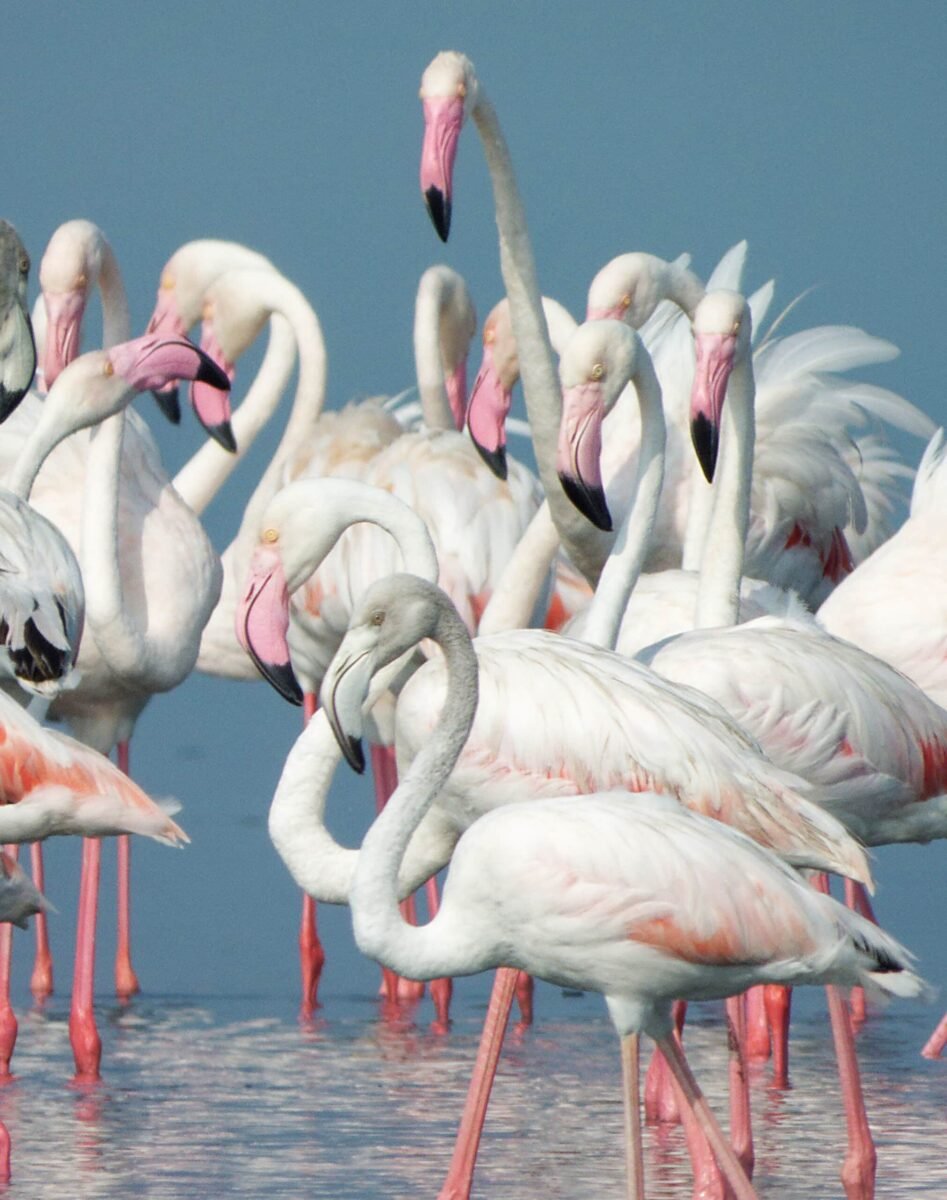 Wildlife and Birds
The ending of the monsoon season means that Sri Lanka in December is lush and green, making it an excellent time to explore both the countryside and its wildlife. Travelling across the country, with your chauffeur guide, train ride or even seaplane, is a great way to take in the stunning natural landscapes. Certain animals are more likely to be spotted in December, such as leopards at Sri Lanka's famous Yala National Park.
December in Sri Lanka also provides perfect bird watching opportunities, with thousands of birds migrating from autumn to spring. The sheer variety and number of birds make this another one of the best things to do in Sri Lanka in December. Smaller nature parks, like Bundala National Park and Kalametiya Bird Sanctuary, offer this huge variety without the heaving crowds, which you might encounter at Hortons Plains or Yala National Park. Regardless of whether you're an avid bird watcher, glimpses of colourful flamingos or huge birds of prey are not to be missed.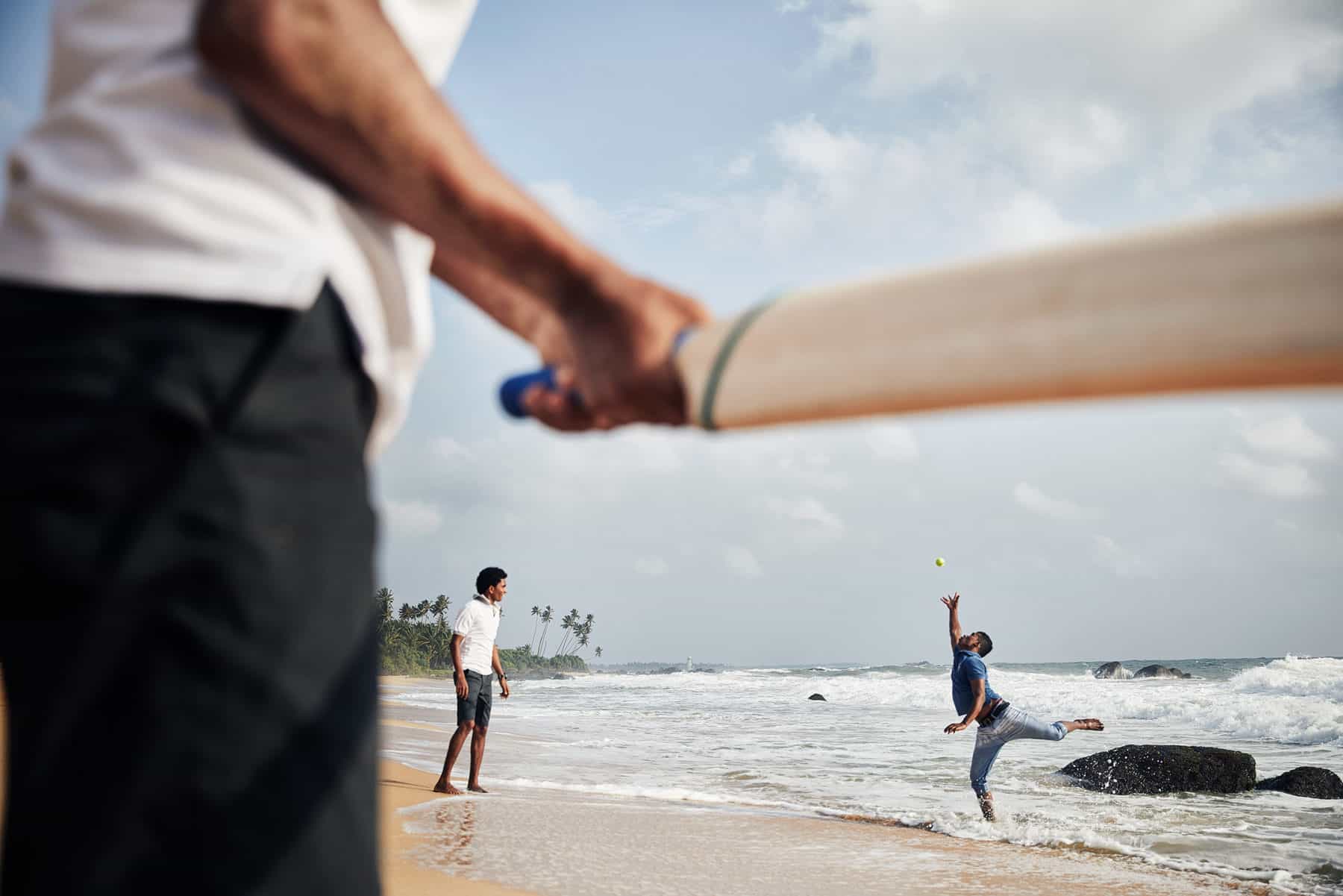 Celebrations in Sri Lanka in December
If you wish to visit Sri Lanka in December but still want to mark the festive period, this is not a problem – far from it. Despite Sri Lanka not being a Christian country, Christmas is still widely celebrated in Sri Lanka, though perhaps not in the same way you may be accustomed to – which we think makes things more fun! If a Christmas Eve or Christmas Day visit to church is a requirement for your trip, ETG can assist in finding these in Christian pockets of Sri Lanka, usually in Colombo or Negombo – a Christmas service in a different country is sure to create memories you never forget.
In addition, there are more traditional celebrations to be aware of in Sri Lanka in December. You might not know that Sri Lanka has more public holidays than any other country in the world. Unduwap Poya in December is celebrated and you may see small temple processions. Tourists are encouraged to join these social celebrations, and tuck into food and drink with the locals. Unduwap Poya is a truly authentic Sri Lankan experience – we recommend making the most of this unique holiday during your visit to the island in December.
In larger resorts, Christmas is celebrated in a big way, typically with more extravagant or cheesy decorations and food. When staying in smaller, boutique hotels in Sri Lanka, celebrations are more understated and authentic – for example, you're more likely to watch fire dancers and eat candy than watch Christmas films and eat a full roast dinner. Private villas, particularly on the south coast, are ideal for large family holidays and gatherings at Christmas. These are often fully staffed and great value for money for larger groups, though booking at least 10 – 12 months in advance is recommended to reserve your ideal location, especially in the most popular beach destinations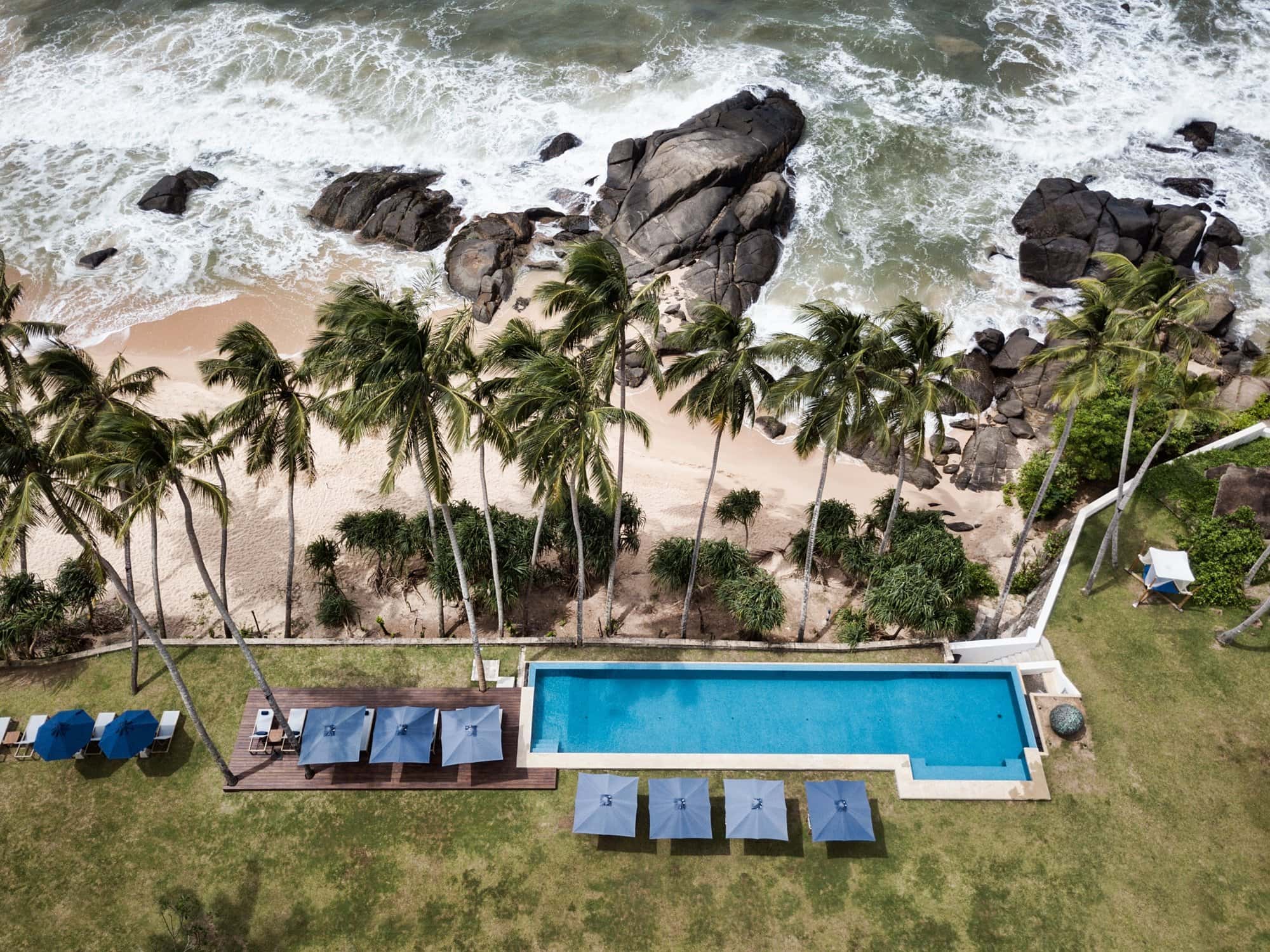 Sri Lanka is a country of huge variety. Whether you're looking to visit the main attractions of the country or after something more unique, Sri Lanka in December is sure to deliver the weather and wonder to suit any holiday preference. December is also a great time to get involved with local Sri Lankan traditions and celebrations, which is one of the best ways to discover this authentic and fascinating country and culture.