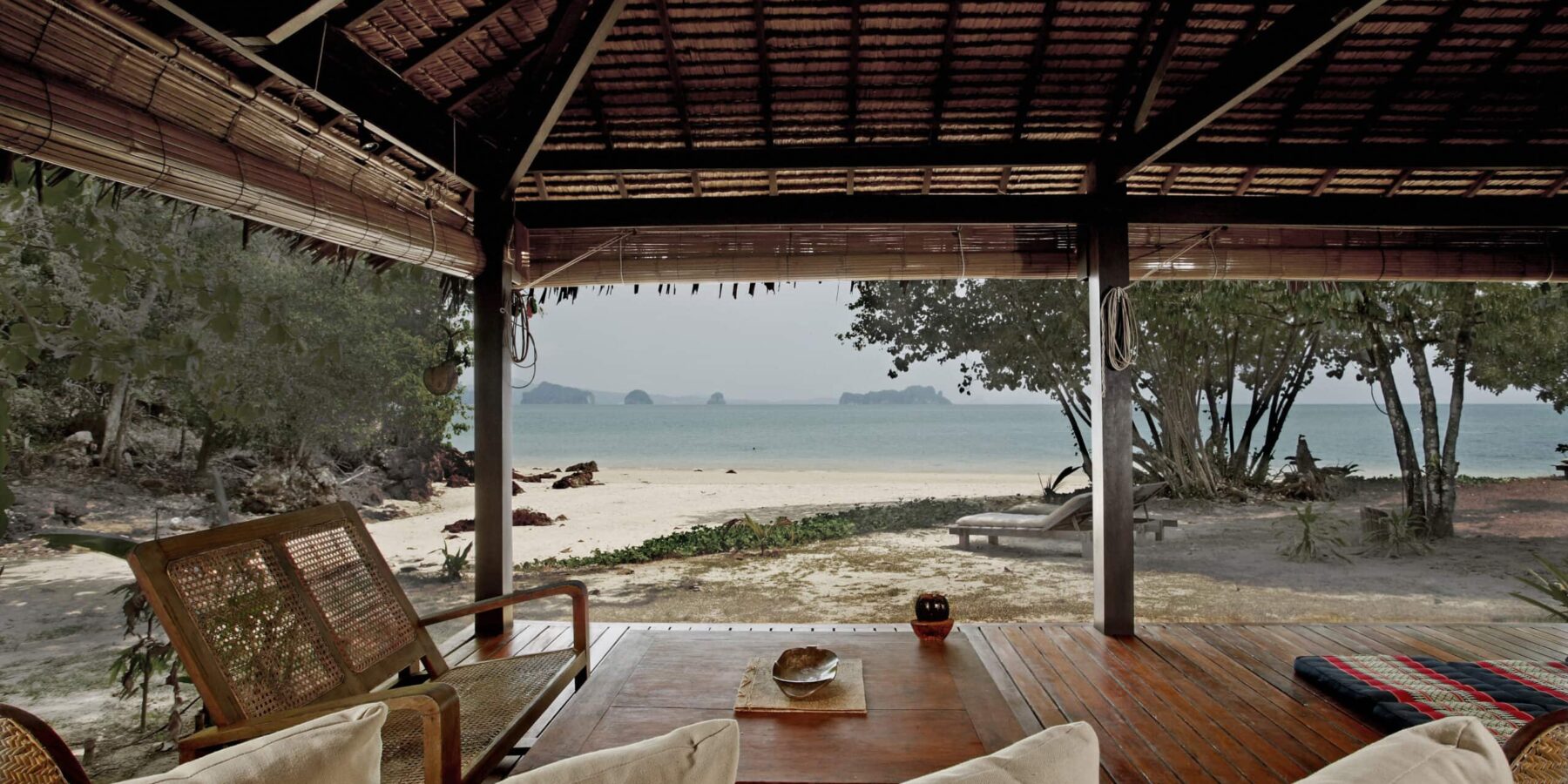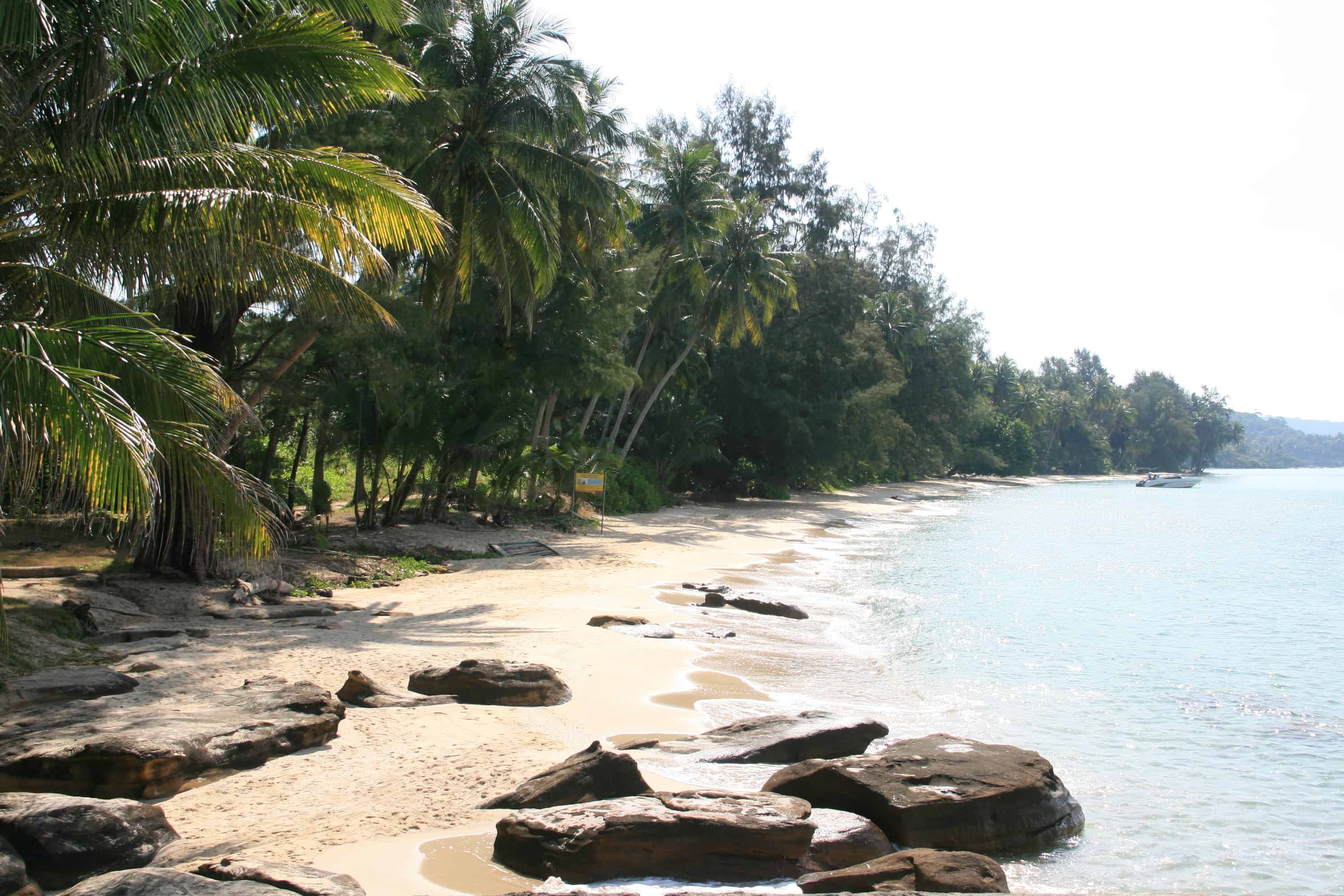 For some time now, Thailand as a destination has become synonymous with the idea of luxury holidays in paradise. Dreamy beaches with powder white sand and clear blue waters offer the perfect place to unwind, whether for days, weeks, or even months. There are over 1,000 islands dotted around and off the coasts of this stunning country, so at ETG we think island hopping is a great way to see Thailand – whether you're looking for luxury, relaxation, adventure or off-the-beaten-track experiences.
As Asia travel experts (and real Thailand lovers) we're here to provide our expert insight into what it's like to island-hop in Thailand. We can help you explore quieter 'hidden gem' beaches, go diving in beautiful waters and delve deep into the heart of the jungle- all in all, discover a more unforgettable experience on Thailand's islands. Just keep reading for our top tips…
Why Should I Go Island Hopping in Thailand?
Island hopping in Thailand is ideal for those seeking a holiday with variety. When flying into Phuket or Koh Samui (both in Southern Thailand), some visitors are surprised at how developed Thailand is. These islands have been home to international airports for decades now, meaning they receive a lot of tourists and have a lot of hotels. There are still some idyllic spots on both islands, but if peaceful sandy beaches with swaying palms are what you seek, island hopping is an excellent way to see a quieter side of the country.
We recommend enjoying your arrival island for a few days and acclimatising to the time zone, taking in the beaches and restaurants and a nice resort before venturing off to a more distant and secluded island – where you can experience a different pace of life.
Some of our favourite, more remote Thai islands include:
Koh Phangan – 1.5-hour ferry or 30 min speedboat from Koh Samui

Koh Tao – 2.5-hour ferry from Koh Samui

Koh Yao Noi and Koh Yao Yai – about 30-60 minute long tail or speedboat ride from Phuket

Koh Lanta – about 1 hour from Krabi (road and boat)

Koh Jum – 45 mins from Krabi (road and boat)

Koh Phra Thong – about 2.5 hours drive and 1 hour long tail from Phuket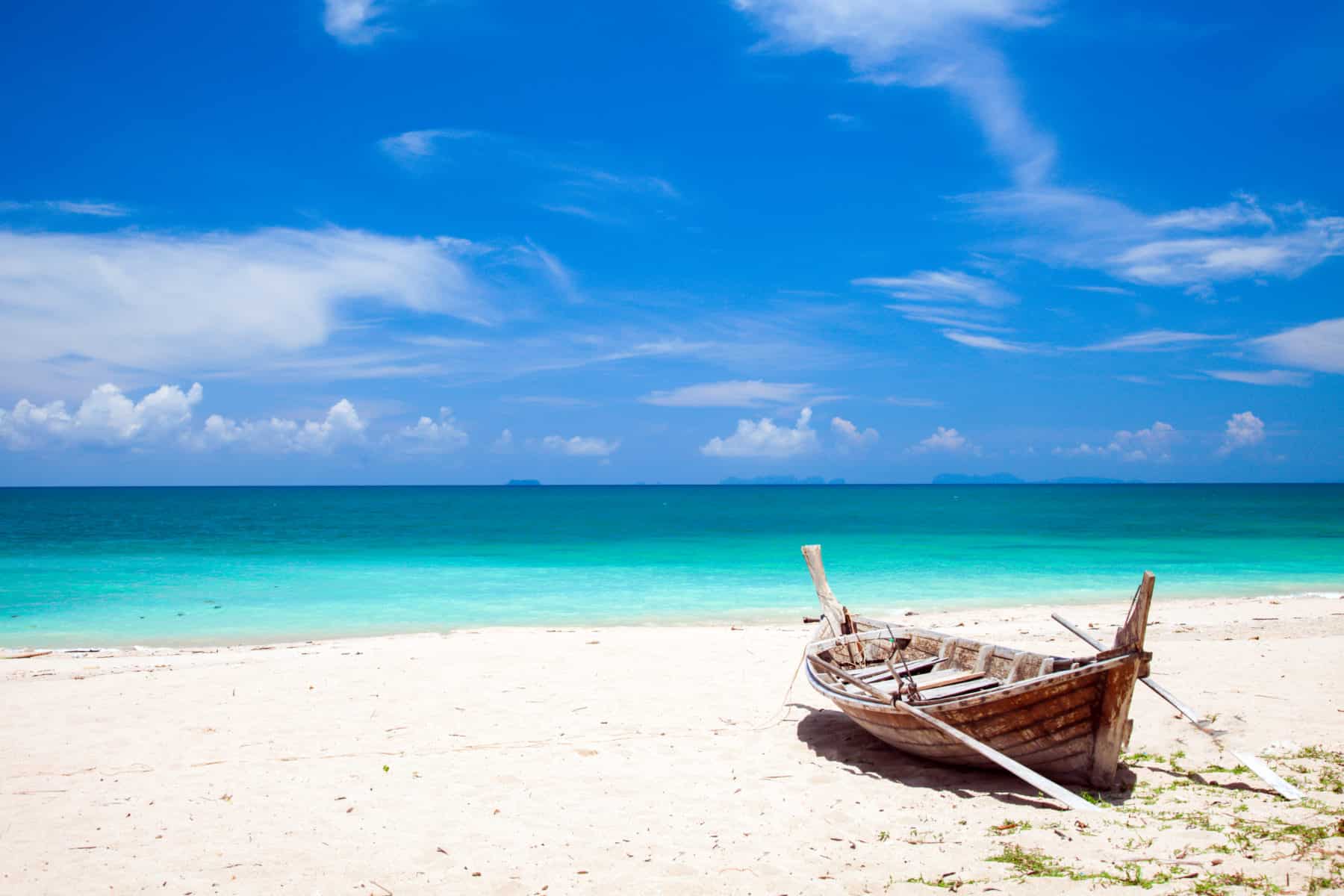 How Many Islands Should I Plan to Visit?
The number of islands we recommend visiting on your trip depends entirely on how much you want to move around. For ease, you might prefer to stick to one group of islands; however, you could easily combine a set of islands on the east coast with a different set of islands on the west coast.
Our expert travel team would usually recommend flying into one of Thailand's larger islands before visiting one that's a little more off-the-beaten-track – perhaps one of the combinations mentioned above. Two or three days at each Thai island is a great way to balance relaxation and adventure, experiencing the country from two somewhat different perspectives – a classic high-energy Thai beach experience combined with a quieter and calmer remote island paradise. Longer trips are possible (for example, our West Coast Island Explorer itinerary); however, it's important to consider the time and budget required for more island transfers.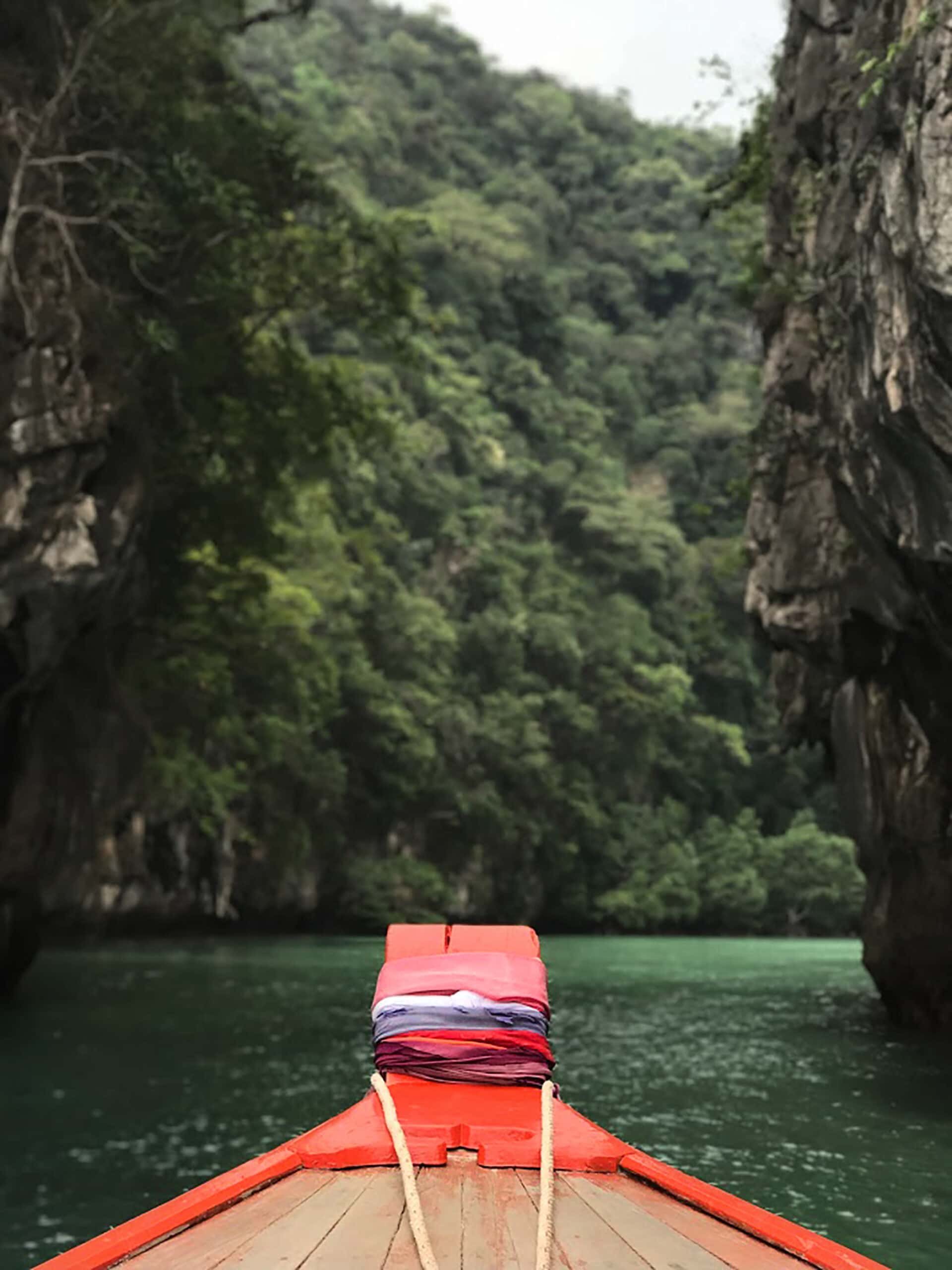 How to get around Thailand Islands?
International airports are located on both Phuket and Koh Samui islands and Krabi on the mainland. So it's very straightforward to fly in and out of Thailand without touching down in Bangkok. Many visitors start in Phuket or Krabi on the west coast and finish in Koh Samui on the east coast or vice versa. You could solely combine Phuket and Koh Samui (as there are multiple daily flights between them) or use them as bookends for a more adventurous trip, including venturing out to smaller islands. You can reach other island-hopping hubs from Bangkok Airport, such as Trat, which is the departure point for Koh Chang and Koh Kood islands.
Travelling to more remote islands from Koh Samui (to Koh Phangan/Koh Tao), Phuket (Koh Yao Noi or Koh Phi Phi) or Krabi (Koh Lanta) is typically by boat, and there are usually three options. Resorts chosen by ETG will usually have speed boat transfers to provide a quick way to hop between islands. A resort speedboat will usually take you directly to the resort.
Another option is a traditional "long tail" boat transfer – these are wooden-framed fishing boats that take longer but offer a unique and fun way to travel. Alternatively, a bigger local ferry is a good choice; they usually operate regularly. Ferries (and sometimes long tail boats) moor up at a central point on the island from which you'll take a road transfer to your resort.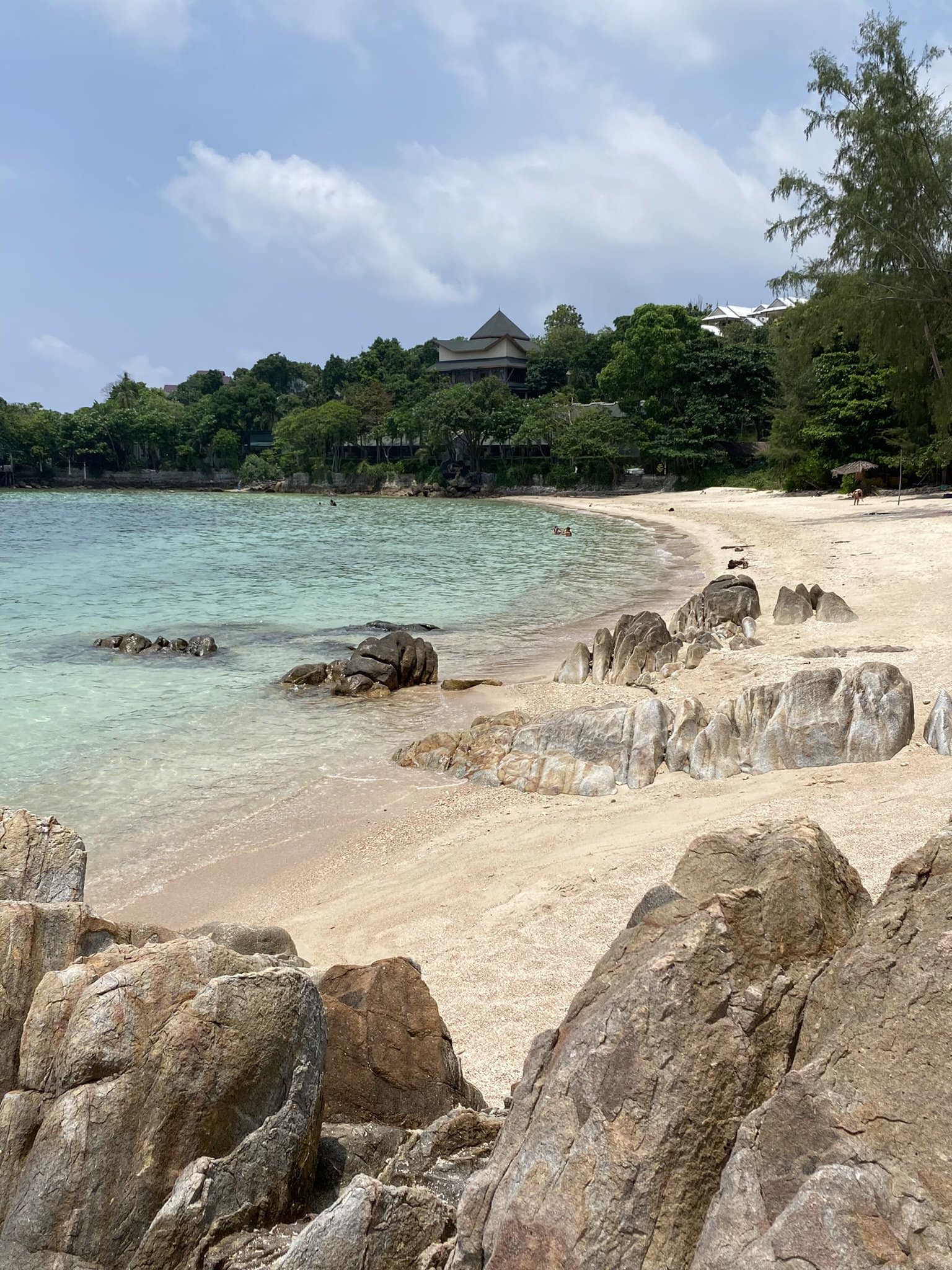 What are the best Thai Islands to visit?
There are endless options, but as experts in curating holidays with a difference, ETG looks for beautiful island hotels that offer the perfect balance; authentic Thai island style while also being sustainable, employing locals and supporting local communities. These are our top recommendations for your Thailand island-hopping adventure.
Koh Jum
Koh Jum (easily reached from Krabi) is one of the best Thai islands. If you're after something off-the-beaten-track without too much hassle – you'll most likely be able to explore the island's stunning, secluded beaches all by yourselves… something that is becoming more of a rarity these days than when Thailand first came onto the scene if travelling to Thailand with ETG, you might find yourself staying in Koh Jum Villas, one of our favourite Thailand island resorts, and for good reason.
Koh Tao
Another one of Thailand's truly dreamy beach destinations, Koh Tao can be found north of the larger island of Koh Samui. ETG recommends adding a visit to Koh Tao to your Thailand island-hopping itinerary if you're after fantastic diving and snorkelling. In fact, Koh Tao offers some of the best underwater experiences in Southern Thailand and is considered a real Asian diving hot spot.
Koh Yao Noi
Koyao Island Resort offers an idyllic setting on Koh Yao Noi and is one of ETG's most recommended Thailand island resorts. The resort consists of just 20 classic Thai-style villas and it offers dreamy sandy beaches shaded by palm trees, with clear, calm waters. It's rare to find such a paradisiacal location, even though this might be exactly what many visitors expect from a Thai island resort.
Koh Pha-Ngan
The northeast corner of Koh Pha-Ngan is also an excellent stop on any Thailand island hopping tour. This corner of the island is a quieter, more secluded area, with the opportunity to visit more lively beaches (famous for the Full Moon parties) to the south still open. Thong Nai Pan beach is a particular favourite of ETG's travel experts and is a great example of a classic Thai island beach – stay at Anantara Rasananda to watch fire shows from a cushion on the sand, grab a drink at a bar or enjoy some delicious Pad Thai or Thai Green Curry. As you can see, a stay here ticks a lot of boxes.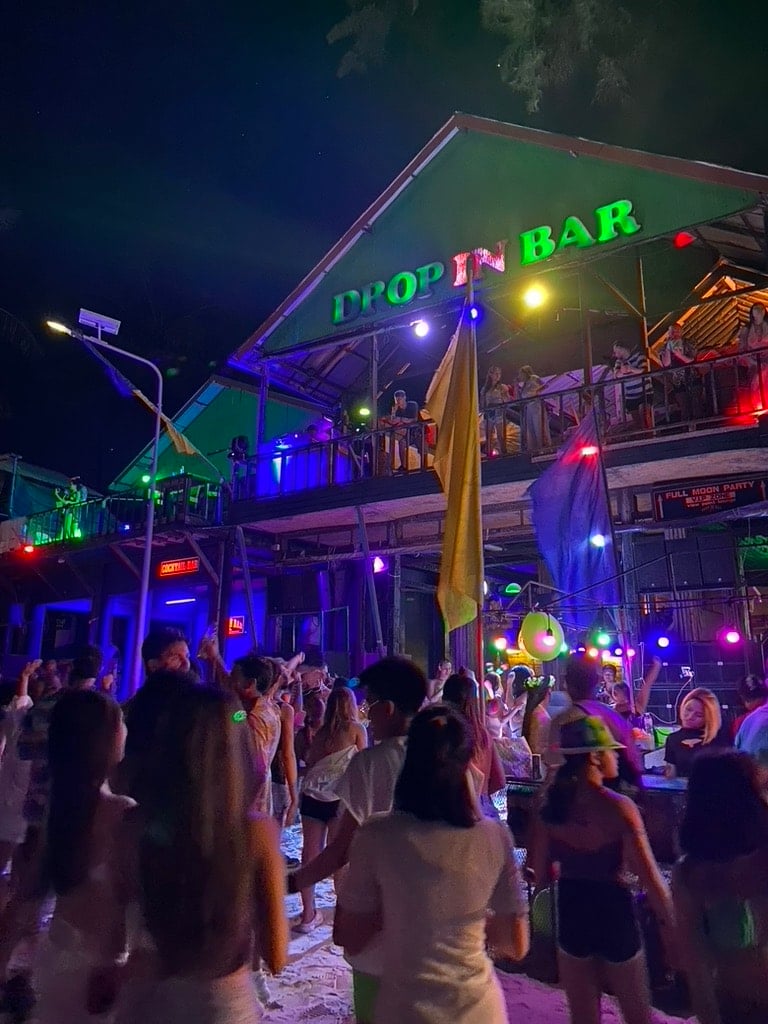 Which Are The Most Popular Thai Islands for Backpackers?
The truth is that the relaxing, idyllic sandy beaches of Thailand attract backpackers from all around the world. Koh Pha-Ngan is one of the more popular stops for younger people, who arrive in search of the full moon party spectacle on Haad Rin beach.
You may wish to avoid the most popular areas for a quieter Thailand island experience. Knowing the places international backpackers frequent is a good way to plan your island-hopping journey. We've seen what over-tourism on Thailand's beaches can do in recent years, but tourism isn't always a negative influence. Influxes of young energy tend to give a town or a beach more of a buzz, meaning better restaurants and shops; so many of these places have developed into great destinations for families too.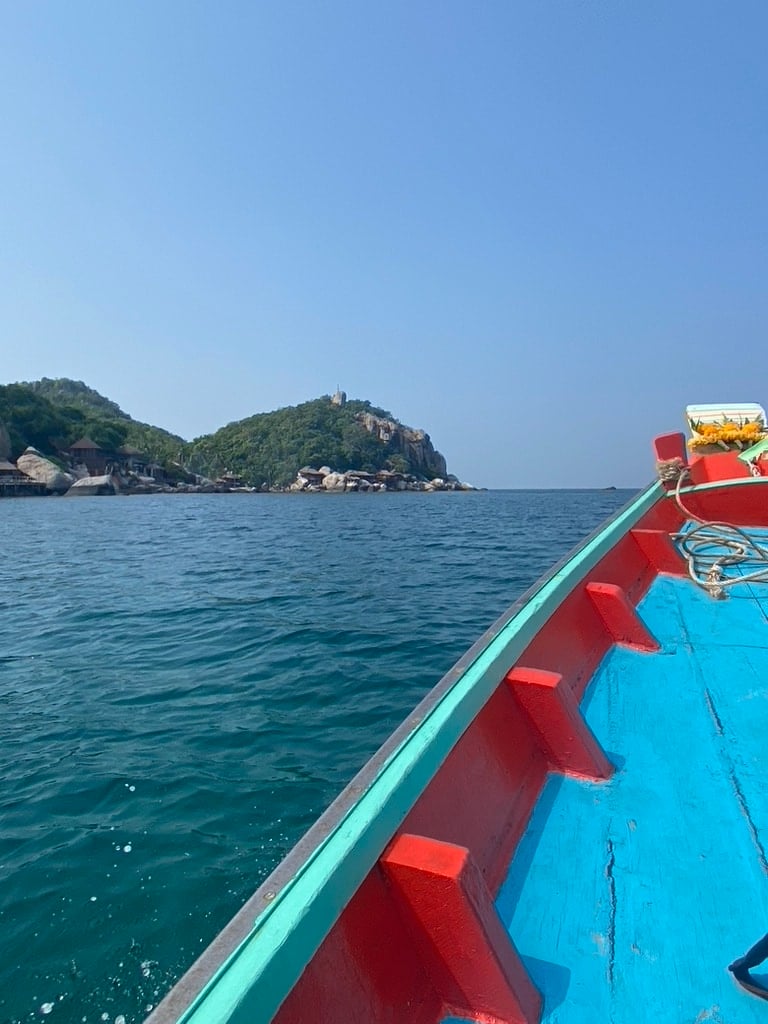 Is Island Hopping in Thailand Safe?
It's natural to wonder about the safety of transport and even general safety while Thai island-hopping. While you might not be used to some of the smaller boats that are used to transport people between Thailand islands, you can rest assured that they are almost all perfectly safe. Resort speedboats are of international standards with life jackets on board, while ferries and longtail boats have capacity limits to ensure passenger safety.
Granted that visitors take regular precautions, Thailand is generally a very safe place for travellers. Contacts at ETG-recommended resorts are always happy to give tips for the best ways to get around on the island, the best areas of the island, and other safety tips and visit recommendations. Likewise, our team is always on-hand to answer any questions while you're travelling.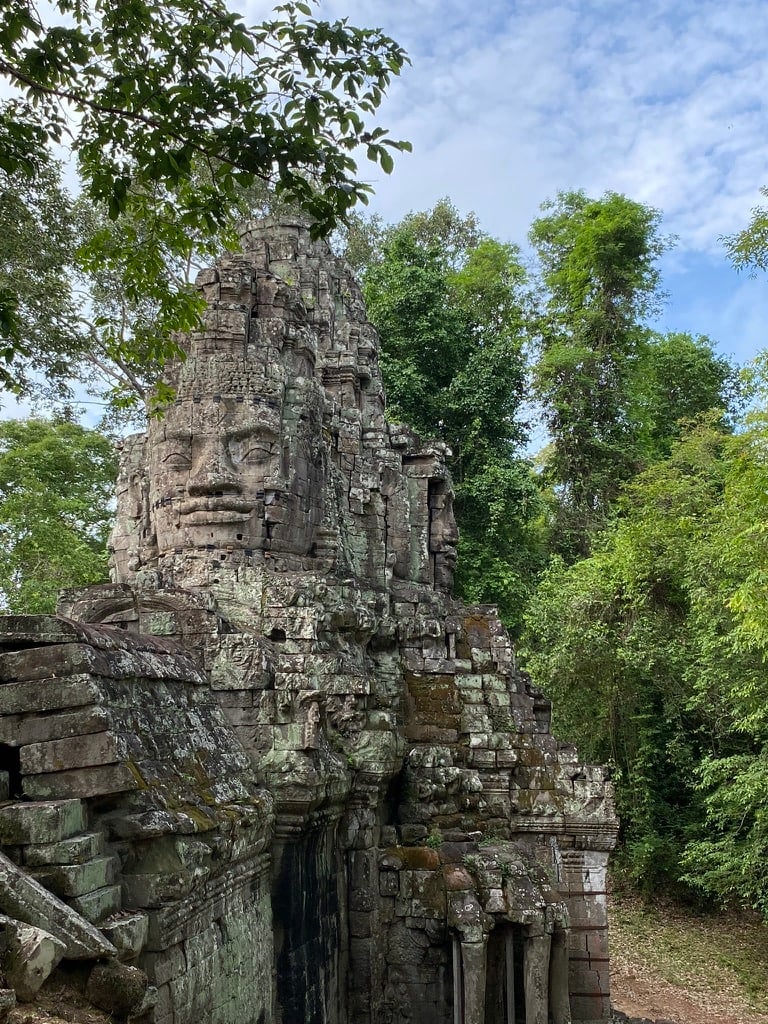 Can Thailand Island Hopping Be Combined With Visits to Other Countries?
The location of international airports on the larger Thailand islands like Phuket and Koh Samui means that a beach-focussed island-hopping itinerary can combine with visits to nearby countries. At ETG we think that the history and culture found in Cambodia pair perfectly with the more relaxed and picturesque landscapes of Thailand's islands – this Temples, Islands and Nature suggested itinerary outlines how to do it. Phuket's airport connections make it very easy to combine Thai island hopping with a trip to Vietnam, Hong Kong, Singapore or even Laos.  Another great option is to hop all the way down from Phuket or Krabi to Langkawi in Malaysia; this will take you via islands like Koh Lanta and Koh Lipe.  Whatever you want out of your holiday -whether action, history, or pure relaxation – we can design the perfect itinerary for you.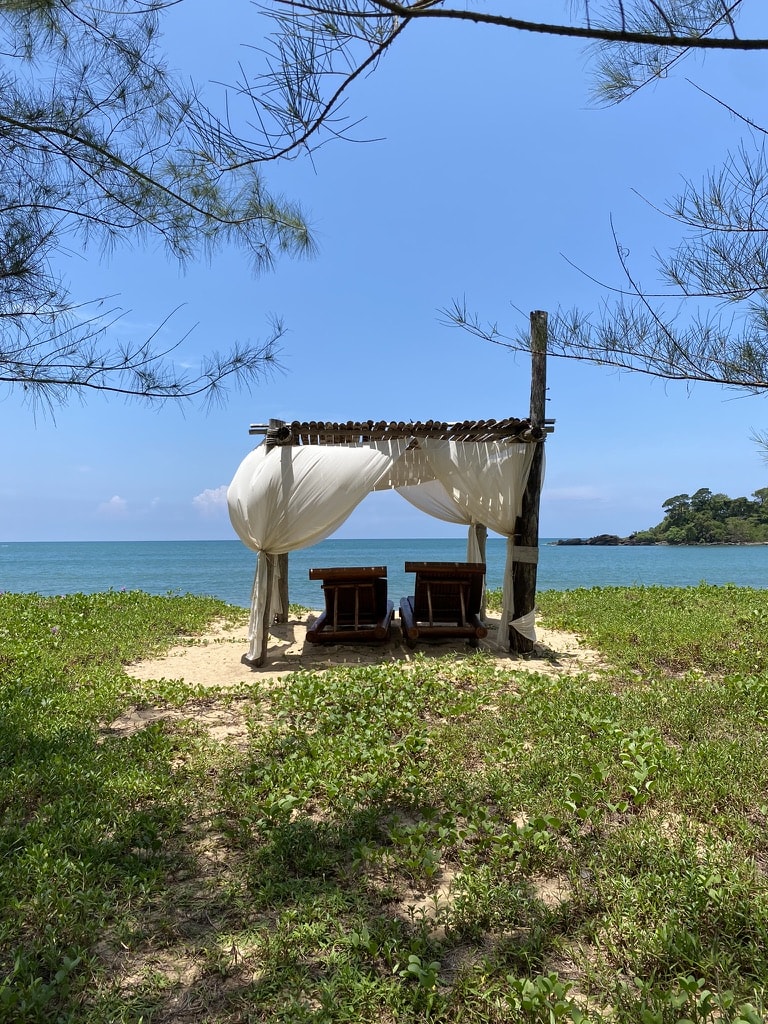 Is Thailand Island Hopping Worth It?
All in all, what you want out of a holiday in Thailand is unique to you. If you're after a beach resort holiday that includes nothing but relaxation, then a boat trip transporting you from your larger, more luxurious resort to a smaller, more authentic and remote island hotel may not be the right choice.
At ETG we find that combining a busier island with a more laid-back destination can be a great way to make long-lasting memories. Making a stop just a short distance from more built-up, accessible areas can provide a brand new perspective on your time on Thailand's islands.