The Maldives is stunning, but let's be honest, every picture basically looks the same. So how can you decide on the right private island? Having investigated hundreds, first-hand, here we share our top 5 private islands in The Maldives to help you find the right one for you.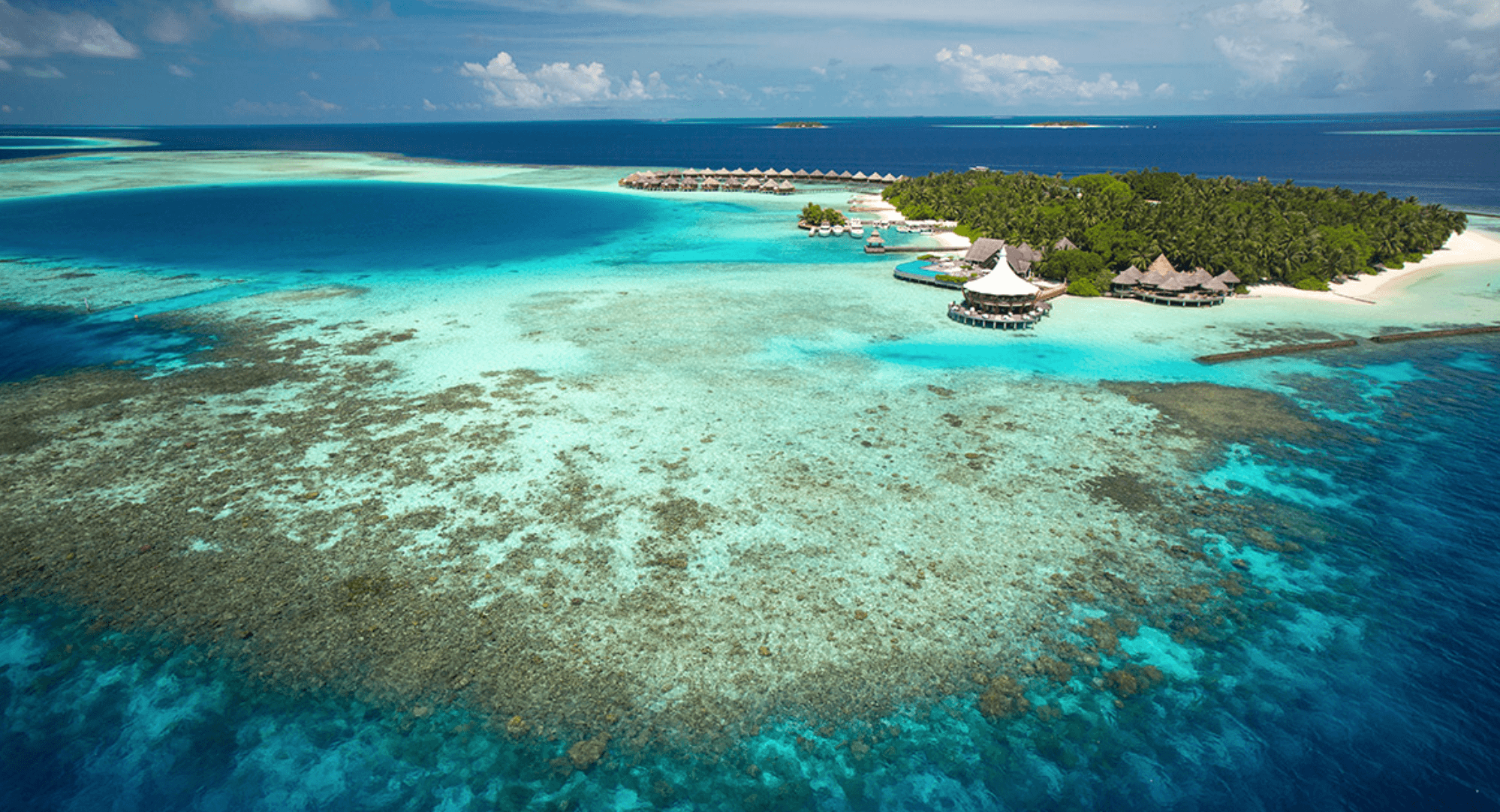 Baros – A fantastic house reef
We think that Baros has one of the best house reefs in The Maldives. Of course, the island also has amazing villas, excellent food and very personal service but its underwater life is unrivalled. It is one of the few islands where beachside snorkelling is excellent from every beach and for all levels of swimmer. Baros also has some of the best marine biologists on hand to let you know everything there is to know about its reef. Lastly, for those feeling adventurous, Baros offers night snorkelling excursions, meaning guests have the opportunity to spot nocturnal animals as well as the magical bioluminescence.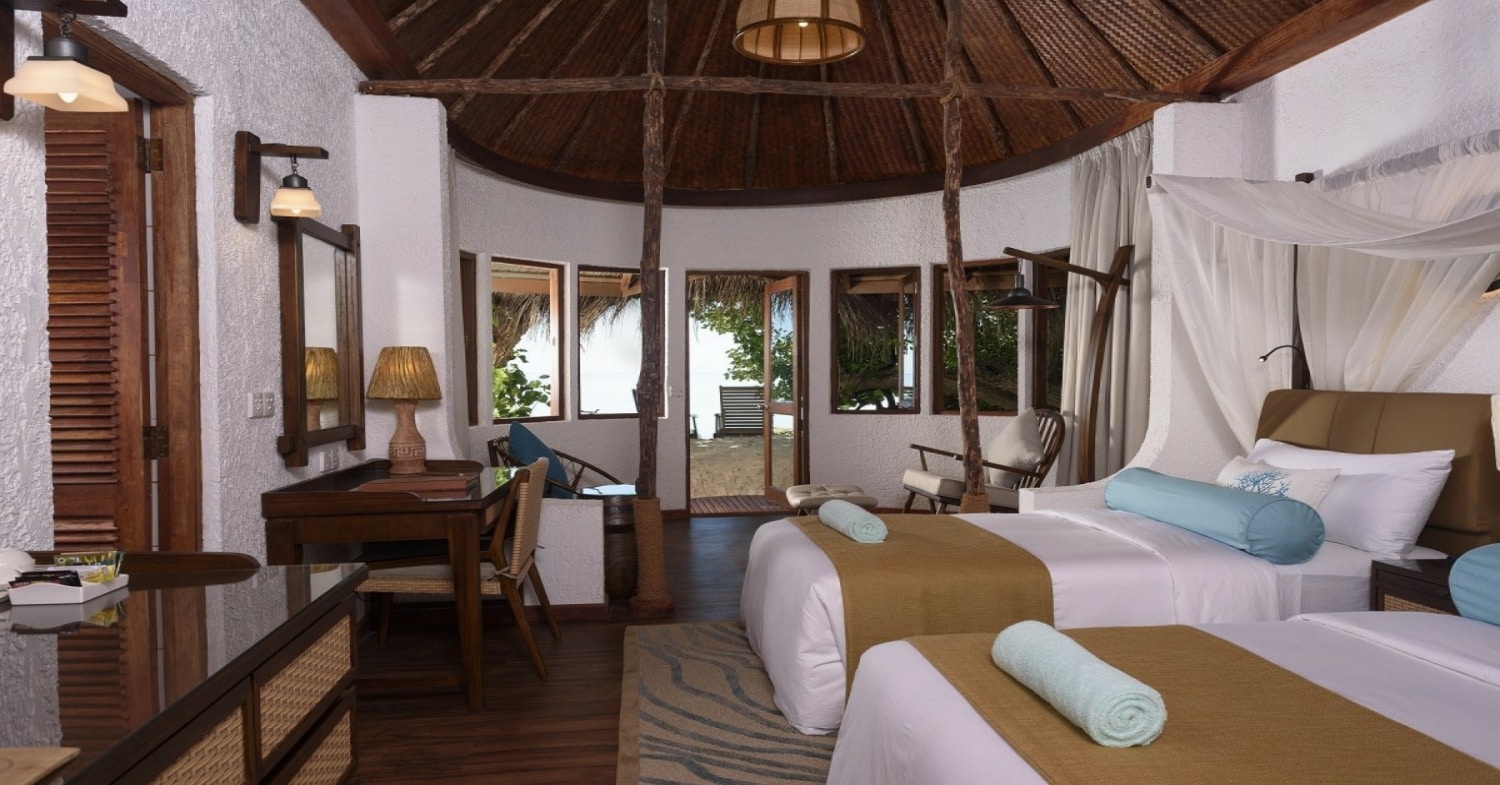 Makunudu – Traditional Maldivian Character
A break from the norm, Makunudu has incorporated traditional Maldivian character into its design and has remained small – only 36 bungalows make up this boutique resort that has perfected the art of laid-back luxury. It's an intimate getaway that has all the facilities you'd expect in a bigger resort, with excellent snorkelling, a great spa and authentic charm that can't be beaten. Makunudu is a great choice for honeymooners or those who are really looking to get away from it all.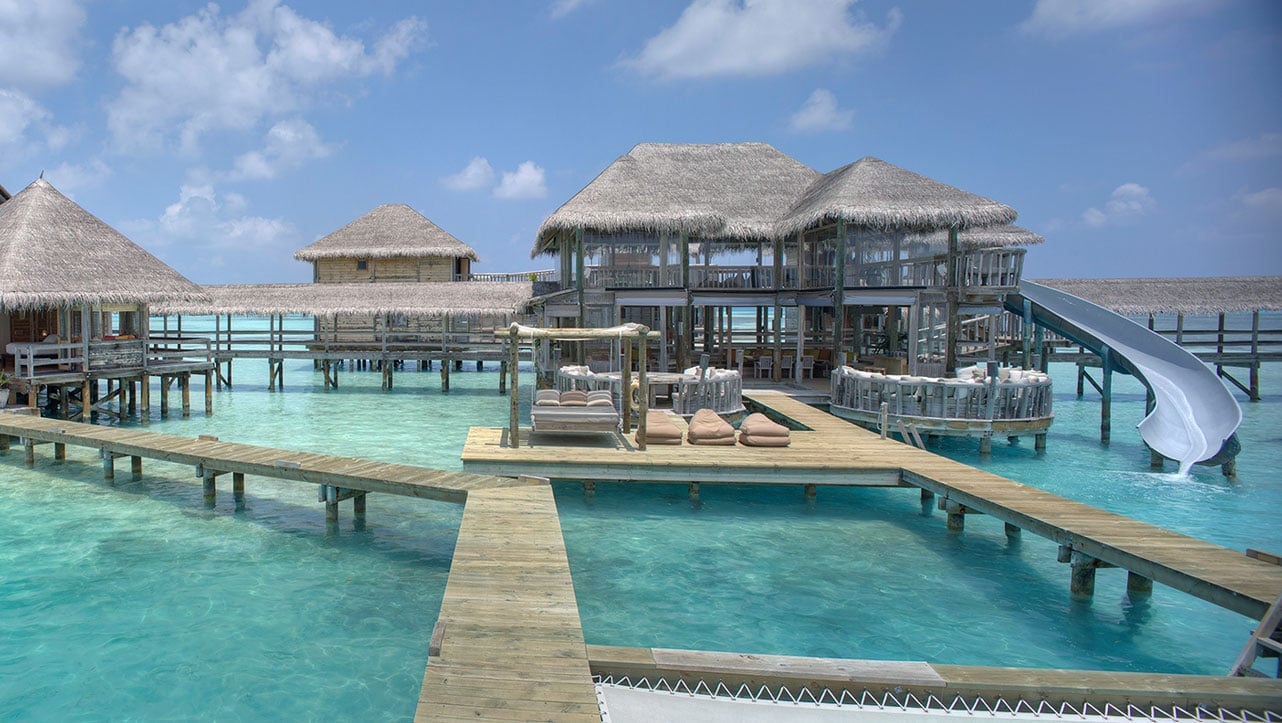 Gili Lankanfushi for Luxury
One of our favourite luxury resorts in The Maldives, Gili Lankanfushi provides a masterclass in barefoot luxury. Set in a vast lagoon with some of the best snorkelling and diving in the region, this resort is a visual delight. The bungalows have all been constructed and decorated with natural materials, local thatch and wood, and the natural bathrooms offer an open-air yet private bathing experience that is truly unforgettable!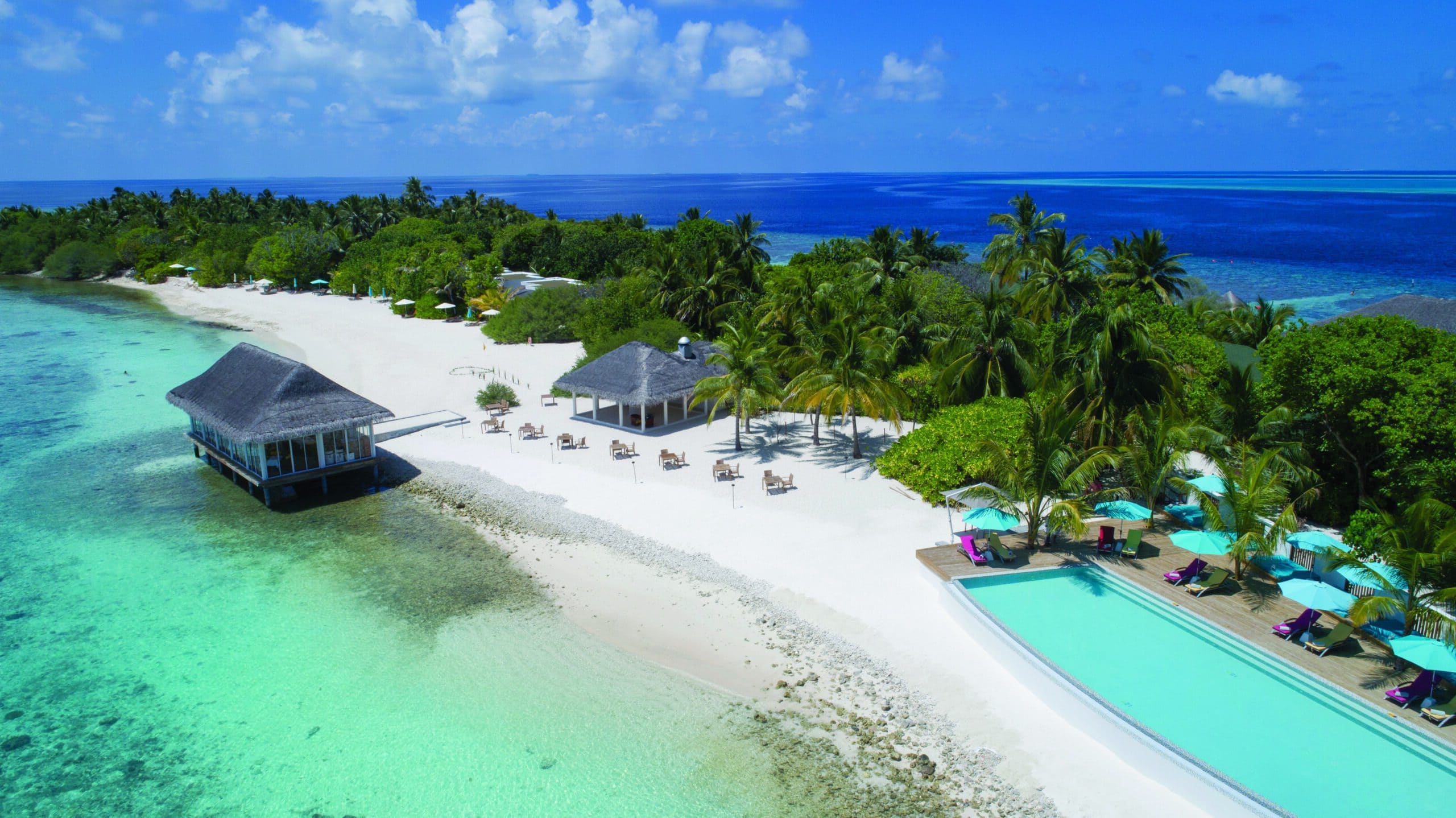 OBLU by Atmosphere for All-Inclusive
OBLU is a fantastic all-inclusive resort, and whilst it may not be the most luxurious nor the most unique in The Maldives, it is superb value for money. OBLU has an exotic house reef, just metres away from the island, boasting silver-tipped sharks, lobsters and giant sea turtles. It's medium-sized, so not too cramped but not too big, and there is plenty going on to keep you entertained. Of course, if you're looking for all-out relaxation – which OBLU offers in spades – you can't do better than the villas with private pools!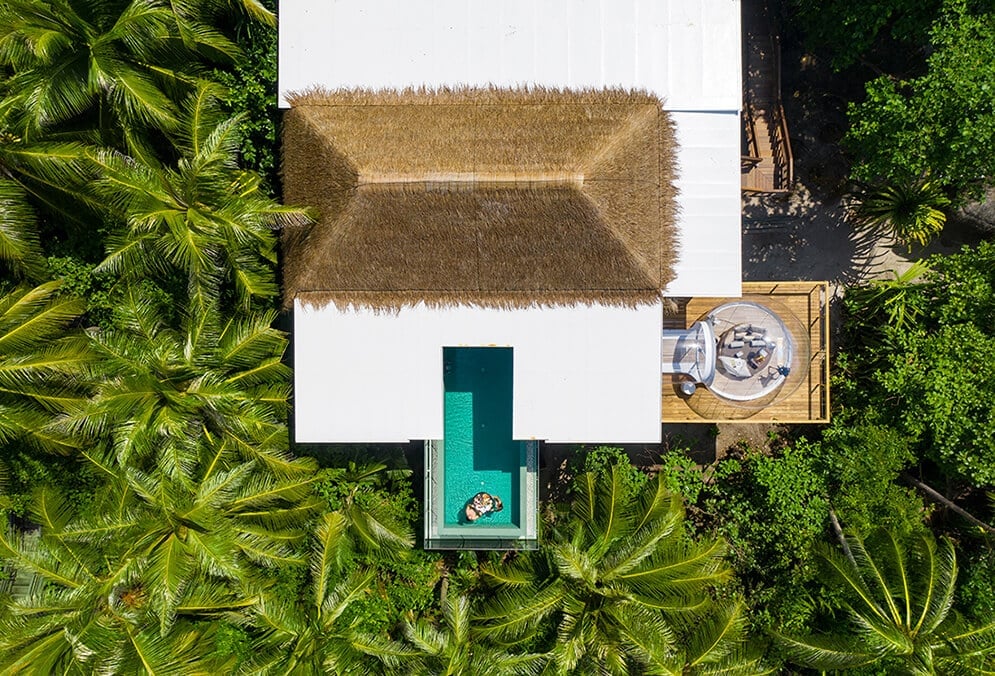 Amilla for Wellness
The beautiful resort Amilla has made its way onto our top five list for one main reason: the wellness treehouses. These rooms, tucked up in the lush jungle, offer a secluded spa, fitness and healthy eating experience. You'll have your own infinity pool overlooking the tree canopy, outdoor showers, spa treatments, scenic outdoor terrace and top-notch amenities. Experience your own luxury Maldivian treehouse paradise!
Originally published in May 2017. Updated October 2020.
CURIOUS ABOUT THE MALDIVES?
Discover more remarkable resorts and hotels with our complimentary guide to The Maldives.
If you are interested in staying on a private island in The Maldives, do get in touch with us on 020 7924 7133 or start your journey here.
For more inspiration, take a look at our suggested Maldives luxury holidays; remember – everything we create is tailor-made, so these are just a starting point.