Experience Travel Group have been designing award-winning, tailor-made holidays to South and South-East Asia for over a decade. Now, to meet growing demand, we're launching a range of exciting small group tours.
Drawing on the same expertise, creativity, and authentic "signature" experiences as our tailor-made tours, we have crafted a range of group itineraries that enable you to travel with other like-minded souls on organised trips carefully designed by our specialist Groups department. The size of groups are restricted to a maximum of 16, so you are able to get the best out of your experience.
Our Groups department can cater exclusively for close-knit private groups with a soft spot for places off the beaten track and also organize private group tours for clubs or societies, extended families or other special occasions. For more information, please fill drop us an email or give us a call.
SMALL GROUP SCHEDULED DEPARTURES:
Northern Explorers - Sri Lanka
Highlights & Beyond - Myanmar
An Introduction - India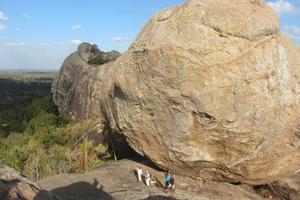 Explore the northern region
A 14 day/13 night guided small group holiday exploring the undiscovered northern region of Sri Lanka. An off-the-beaten-track tour to experience its unique wildlife, distinct culture, mouth-watering cuisine and pristine beaches, escorted throughout by an insightful regional guide. Accommodation styles range from luxury, camping to homestay.
more info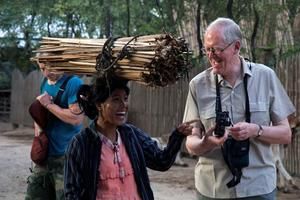 A country ready to be discovered
Escorted by Co-Founder Tom Armstrong, this 14 day/13 night guided small group tour lets you explore the golden temples in Yangon, enjoy the tranquillity of Inle Lake, and get a glimpse of traditional rural life before being dazzled by the hundreds of Buddhist temples at Bagan. Long isolated from the world (and still known to many as Burma), Myanmar is finally ready to be discovered!
more info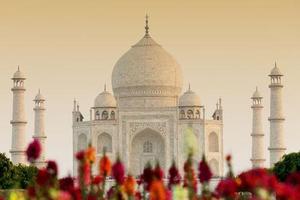 An invitation to first timers
A 14 day/13 night guided group tour to India's classic sites. Experience the culture, history and charm of India around the 'Golden Triangle' cities of Delhi, Agra and Jaipur. With visits to the iconic Taj Mahal and magnificent Amber Fort this tour is the perfect introduction for first timers to India wanting to get under the skin of the country.
more info
Ladies Solo - India
Architecture & Design - Sri Lanka
Ladies Solo - Sri Lanka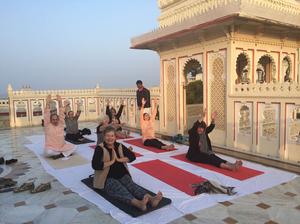 India, literally
A 16 day/15 night guided small group tour led by an experienced female guide. Rub shoulders with eminent writers, thinkers and journalists with a 3 day delegate pass to the Jaipur Literature festival. Travel within a group of female solo travellers and enjoy the discovering the highlights of northern India together.
more info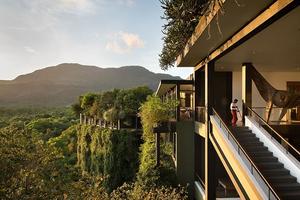 understanding tropical modernism
A 16 day/15 night guided group tour exploring the architectural delights of Sri Lanka, from rural mud hut construction to sophisticated hotel design. Learn about the late and talented architect, Geoffrey Bawa visiting the places he lived in, designed and drew inspiration from. Bawa put Sri Lanka on the map, producing sustainable architecture long before it became a fashionable trend.
more info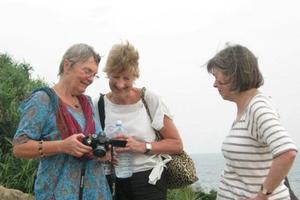 searching for Serendipity
Escorted by ETG Groups Specialist Zoe Thomas, this 13 day/12 night guided small group tour lets you explore the highlights of Sri Lanka in style. Explore the key UNESCO sites of the Cultural triangle, visit the ancient city of Kandy, and pick tea with the pluckers in the hill country. Travel within a group of female solo travellers and enjoy staying in the best hotels the island has to offer.
more info
From literary lovers to cyclists, cricketers to golfers, from historians to photographers, we are the best organization to handle the requirements of any group. Why?
Our "signature" range of experiences are tried and tested and by using only our hand-picked expert local guides and resources we ensure you get under the skin of the island.
We have a dynamic team on the ground in London and in Sri Lanka who work closely together to coordinate the various in-country components of the tour to ensure it runs like clockwork.
Our ABTA/ ATOL protection gives you peace of mind that the whole tour will run smoothly, saving you time, effort and potential headaches - so you can simply relax and enjoy yourself.
Our long standing personal relationships with a wide network of suppliers means that we can organise the most special places to stay for groups: from conventional hotels, traditional home stays, to tucked away gems.
Whether your specialism is in architecture or archaeology or you are interested in wellness or a culinary adventures, the region of South and South-East Asia offers great fun and extraordinary opportunities for groups.
We would be delighted to discuss what South and South-East Asia has to offer and design the perfect tailor-made tour for your group.
Contact our Groups Specialist Zoe Thomas to find out more:
Email: zoe@experiencetravelgroup.com

Telephone: 0207 9247133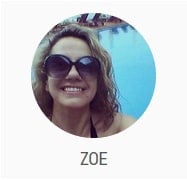 Be inspired to travel, discover, and broaden your horizons.
Learn more about your Group Leader Zoe Thomas who has lived in Sri Lanka for four years guiding specialist groups here.

As Featured In
Go Top