One of the main attractions of Borneo is its ancient rainforest.
The jungle spans millions of hectares and there are a number of places where you can get a really good 'rainforest experience'. Two of the most popular are Danum Valley and the Tabin Wildlife Reserve. Both are situated in the eastern state of Sabah with access via the town of Lahad Datu. Due to their proximity to each other, they are often compared. I recently visited both, so thought I would offer a little insight into factors you might want to consider when choosing which one to visit.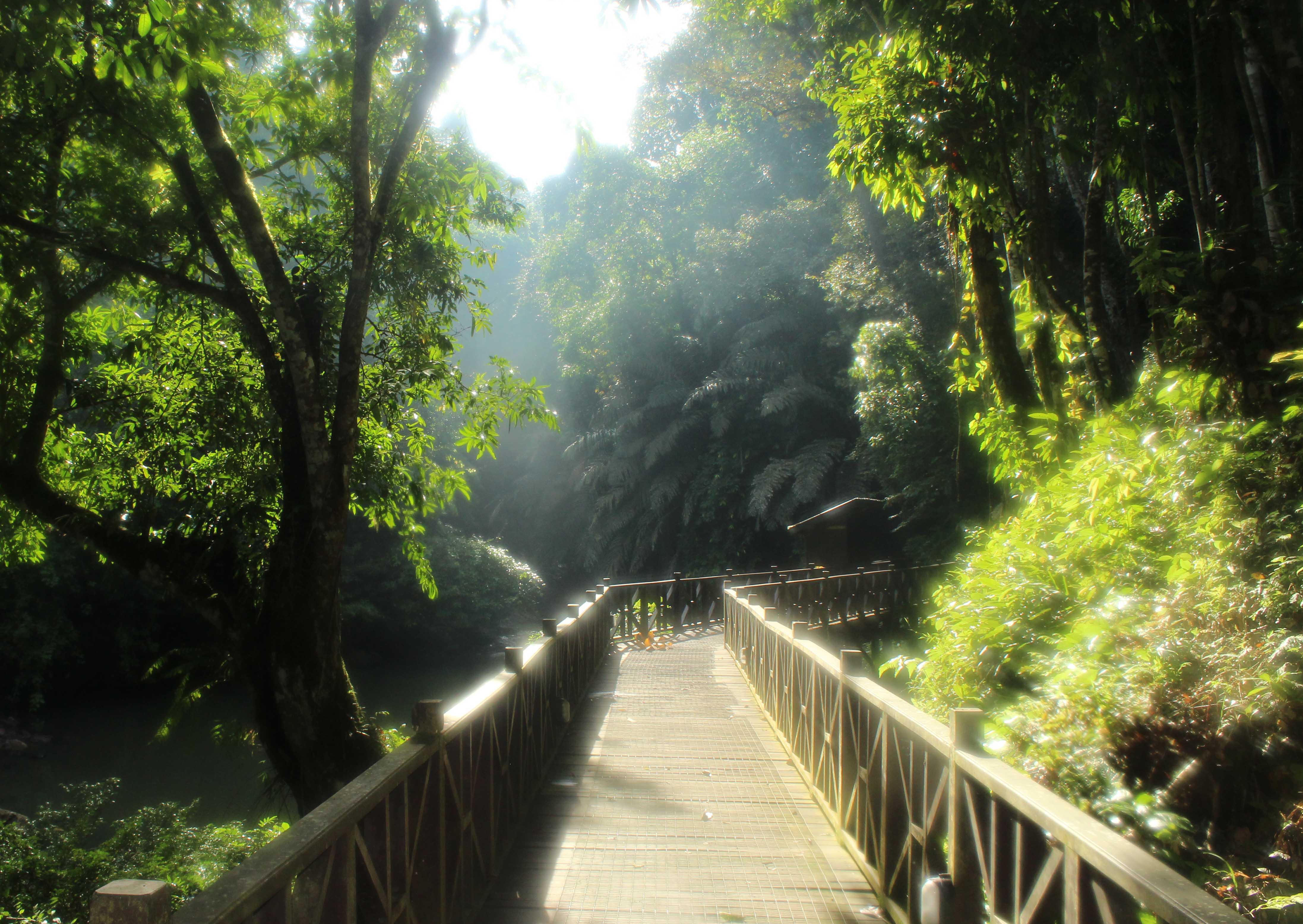 If you want a classic 'rainforest experience', with densely packed, tall trees and a mysterious darkness throughout the jungle, then Danum is your man. In over 400 acres of vegetation the only place to stay is the Borneo Rainforest Lodge and you really feel completely immersed in the environment. The trees themselves are an incredible sight and provide homes for all sorts of primates including Macaques and Gibbons. It was also here that I saw the greatest number of orangutans on my research trip (including babies, squee!).
It was incredibly rewarding to watch these animals make their beds in the evening, right in the top canopies of the forest, although after a few days, you do get a crick in your neck from constantly looking up! There are lots of trails which range from 1 hour to 6 hours long, so there really is something for everyone. They also have a famous canopy walkway which allows you to see the rainforest from on high, giving a totally new perspective.
---
Read our Borneo travel guide »
---
Tabin felt quite different to Danum. It is a little closer to Lahad Datu and there are villages around supplying a workforce for nearby palm oil plantations. Understandably, I think this could really put some people off. Tabin doesn't offer the perfect idea of a rainforest as it's not a dense as Danum, however the more open rainforest composition allows it to shine in a different way.
Due to the spacing between vegetation in Tabin, it's much easier to spot wildlife and it's actually home to more species of birds than Danum. Animal characteristics are often clearer to see as there is more sunlight penetrating the forest. A lot of creatures in Tabin that hunt in the plantations are nocturnal, so the night safari here is brilliant as you see different species, including wild cats and civets, crossing from one habitat to another to hunt.  Tabin also has some interesting geological features including mud volcanoes, which you can witness bubbling away and, whenever there is any sort of tectonic movement in the surrounding areas, the bubbles increase in frequency.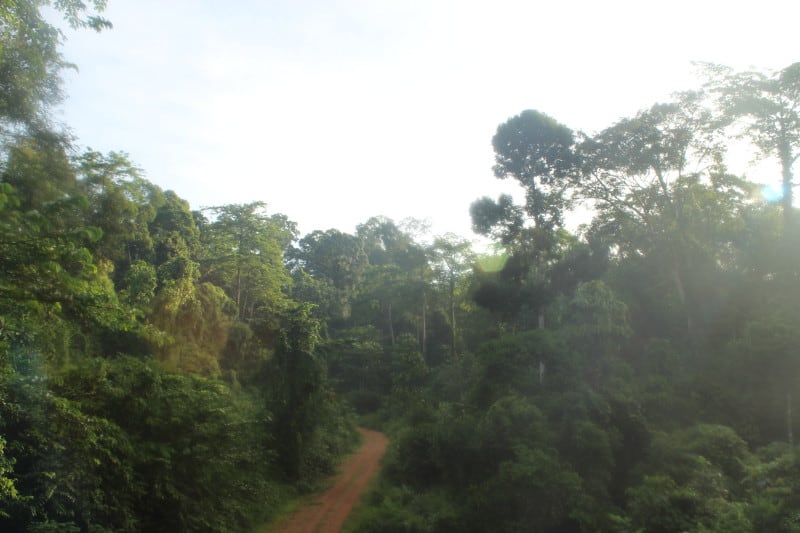 ---
Read our Borneo travel guide »
---
I think one of the biggest differences between the two places is the accommodation. Each has just one option; the Borneo Rainforest Lodge in Danum and the Tabin Wildlife Resort in Tabin. The Borneo Rainforest Lodge consists of beautiful chalets scattered along the riverside and the quality of the service, accommodation and food is brilliant, plus the view when eating your breakfast is amazing!
Tabin Wildlife Resort is very comfortable and clean but it is a little more rough and ready than Danum. The service is very friendly but it is not as slick as at Danum. In general I think Danum is perfect for those wanting a picture-perfect high-end experience whereas Tabin will suit travellers wanting a more hands-off approach. The guides in both places are excellent and a lot of them will actually have worked in both places at one time or another.
Finally there's a cost factor to consider. A visit to Danum Valley is roughly two times more than Tabin Wildlife Reserve. Whether you think it's worth it is up to you.  I'd thoroughly recommend both experiences.
---
For more information about our holidays to Malaysian Borneo, do call 020 3603 0953 email us with your questions here. For more inspiration, do take a look at our portfolio of example holiday itineraries. Do note that they're just a starting point. All our holidays are tailor-made so can be tweaked to match your exact preferences. 
---

---