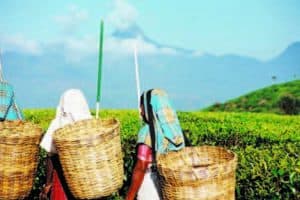 Ceylon Tea Trails, one if the island's finest boutique properties, has been announced as the latest member of the exclusive Relais & Chateaux portfolio. This is the first time any hotel in Sri Lanka has been included in this prestigious list.
Experience Travel have been working with Tea Trails for their luxury holidays in Sri Lanka since their inception and recall visiting as the four bungalows as the final construction work was in progress. It was clear from that point that something pretty special was being created, which future stays only served to reconfirm. Repeated delighted feedback from our clients suggests that this accolade is timely and highly justified.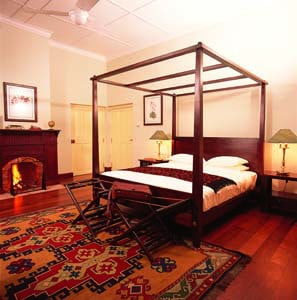 Malik J. Fernando, a director of Ceylon Tea Trails was delighted with the development, saying "Ceylon Tea Trails' recognition by Relais & Chateaux is a testament to its fine gourmet cuisine and outstanding, award-winning service. These aspects, in combination with the ambience of original colonial planter's bungalows and the surroundings of Sri Lanka's lush tea country, serve to position Ceylon Tea Trails as one of the world's most unique holiday experiences, guaranteeing 'an unforgettable celebration of the senses'. In addition to Relais & Chateaux, Ceylon Tea Trails has won global awards from TripAdvisor based on extraordinary praise recorded on its third-party website by past guests. 'Ceylon Tea Trails is now a globally recognised, high-end boutique hotel, which has gone beyond the ambience of the original planter's bungalows to excel in its cuisine and service, to provide guests with a truly memorable experience that they happily praise in their comments to friends and prospective guests'.
One of the unique aspects of Relais & Chateaux is its evaluation scheme along the 5Cs, namely character, courtoisie, calm, charm and cuisine. All of these qualities must be harmoniously woven together in order to create the magical experiences that Relais & Chateaux properties are renowned for. Ceylon Tea Trails exceeds Relais & Chateaux's expectations in these criteria and is a perfect addition to the group's collection of boutique hotels.
The mountain regions of Sri Lanka have seen much development on the hospitality front in recent years and Tea Trails has emerged as the undisputed market leader. Contact us to discuss including a stay at this unique property in your tailor made Sri Lanka Holiday.