---
YOUR TRAVEL STORIES
One of Experience Travel Group's clients, Sue, travelled to Vietnam summer 2015. As an enthusiastic foodie, we asked her to write a blog for us about her culinary experience – here is her story:
---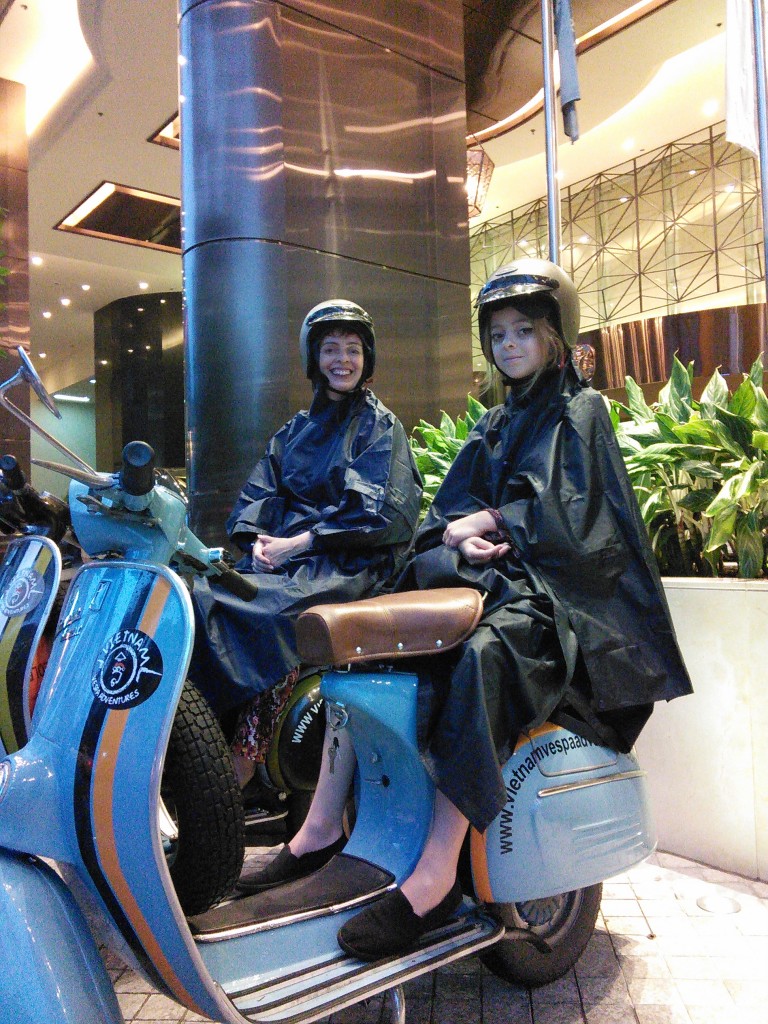 ---
Something you hear all over Vietnam is "same same but different". This means things are familiar but not the same.
I was lucky enough to spend two and a half weeks in Vietnam this summer. I had no idea what to expect. It wasn't my first visit to this part of the world, I had travelled to Thailand and Hong Kong in the past, but I knew nothing of the country other than from the ubiquitous war films. And it is such an unknown quantity to most people that their general reaction on hearing my holiday destination was to ask if it was safe!
Not only is it safe but it is possibly the most interesting, beautiful and friendly country I have ever visited. And it most definitely has the best and freshest food!!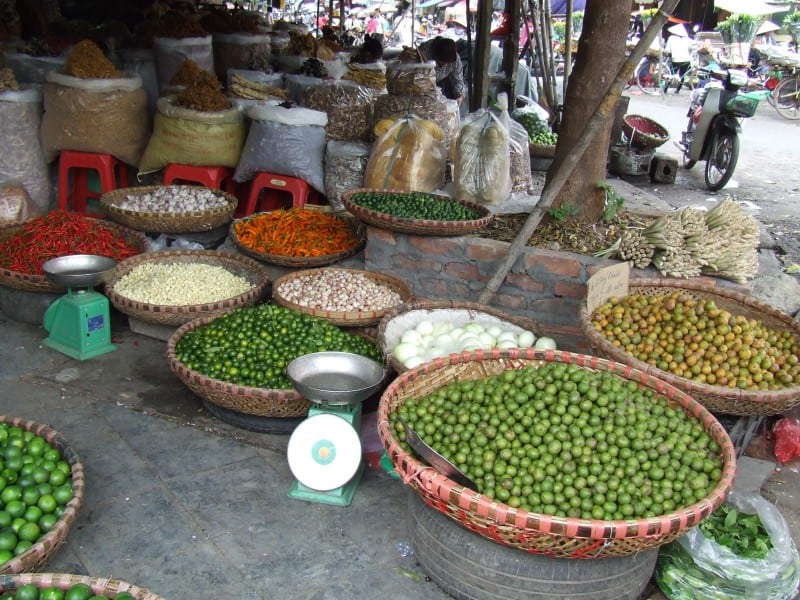 Something you hear all over Vietnam is "same same but different". This means things are familiar but not the same. For example the key ingredient in all Vietnamese food is fish sauce. But did you know that there are different types of fish sauce and that Vietnamese fish sauce is very different to that used in Thailand? The Vietnamese love their coffee but, despite western coffee being available in the Highland Coffee chain or even Starbucks, Vietnamese coffee is strong and sweet, usually served with condensed milk or even yoghurt.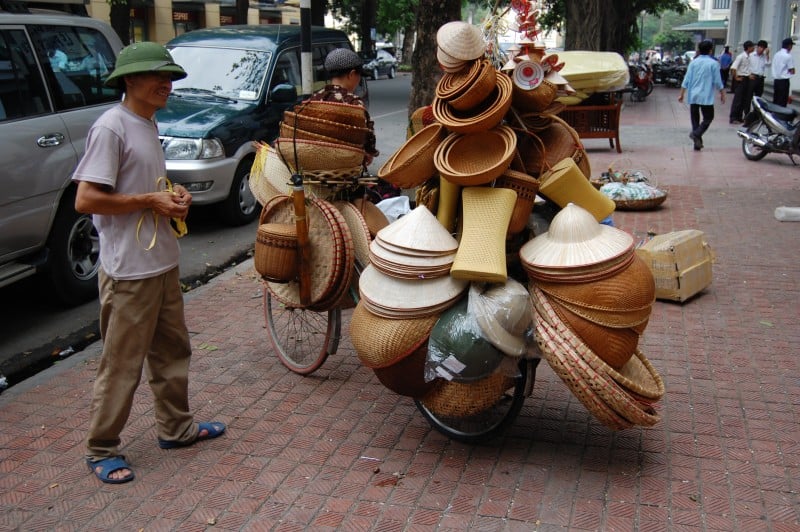 Another thing that I noticed immediately was the lack of cars. Not that this means the roads are quiet, in fact just the opposite. Cars are prohibitively expensive in Vietnam so everyone travels by motorbike or moped, and I mean everyone. A single moped, for example, can transport a family of four. We frequently saw children and toddlers perched on the front of bikes or sandwiched between their parents. Bikes were always fully loaded: with food, building materials, just about anything you can think of.  As you can imagine, crossing the road is an art form but you soon get used to it, just remember to keep walking and never look back!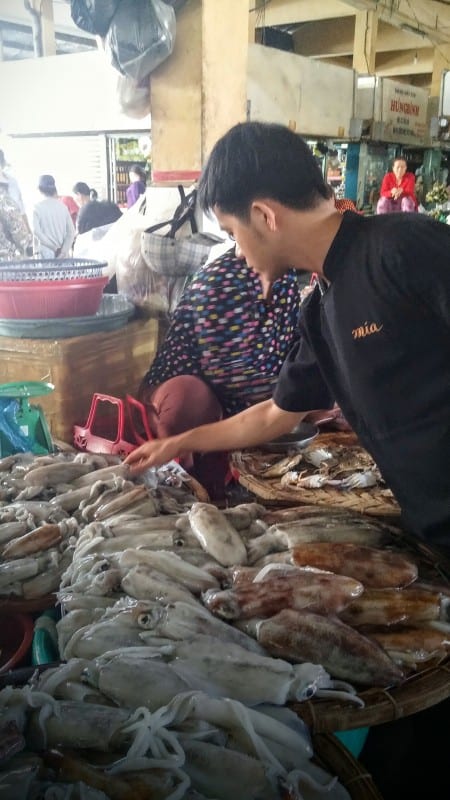 The food was the most wonderful food. You won't see supermarkets in Vietnam. Everything is bought freshly on a daily basis from the market. There's no refrigeration at the market because the food isn't there long enough to go off. Fish and seafood is still alive, handmade noodles are still warm, and the herbs, vegetables and fruit are freshly picked.  Quite simple, the street food is exquisite.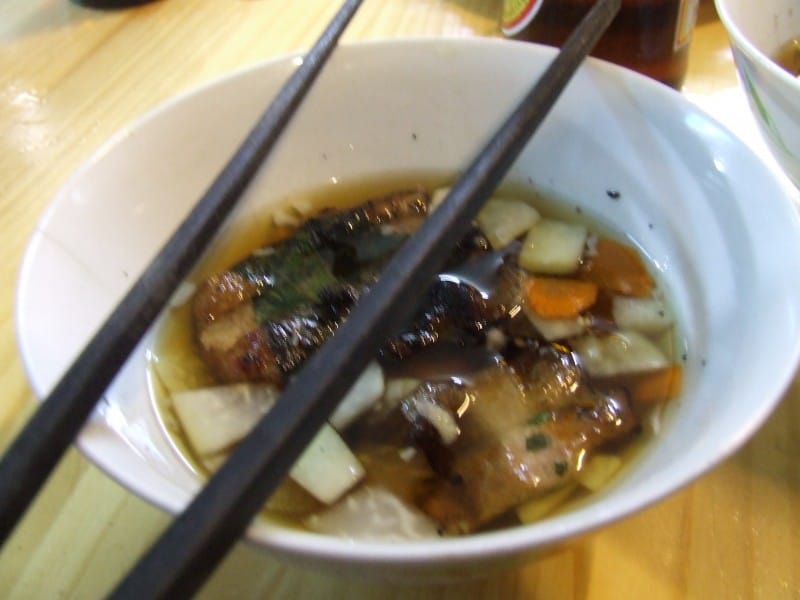 Vietnamese food is varied. Locals mostly eat fish and seafood, with meat saved for special occasions. Pho, a noodle soup, is a specialty as are Banh Xeo, savoury pancakes wrapped in rice paper. Some dishes such as Pho, are common to the whole of Vietnam but the preparation will vary dependent on whether you are in the North, the South or the Central area. Other dishes are unique to a particular area or town such as Cao Lau from Hoi An. But rest assured that wherever you are the food will be fresh, delicious and unlike anything you have tasted before.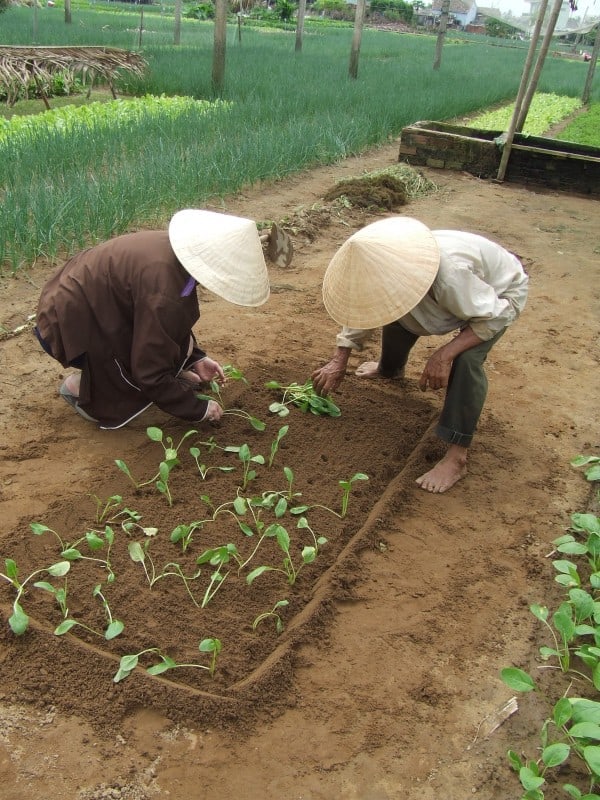 On our foodie tour of Vietnam we experienced street food tours, cookery lessons, visits to the market and a herb farm, and a tour of Saigon on the back of vintage Vespas. We stayed in fantastic hotels: from the historic Caravelle in Saigon, to the colonial Anantara Hoi An Resort, to the new and stunningly beautiful Mia Resort in Nha Trang, everywhere we went was very special. And without fail the Vietnamese people were friendly and welcoming. We can't wait to return.
---
---
Interested in a food-focused holiday to Vietnam? Have a look at our sample holidays:
Essential Vietnam with a Culinary Twist
Classic Vietnam Holiday – Deluxe