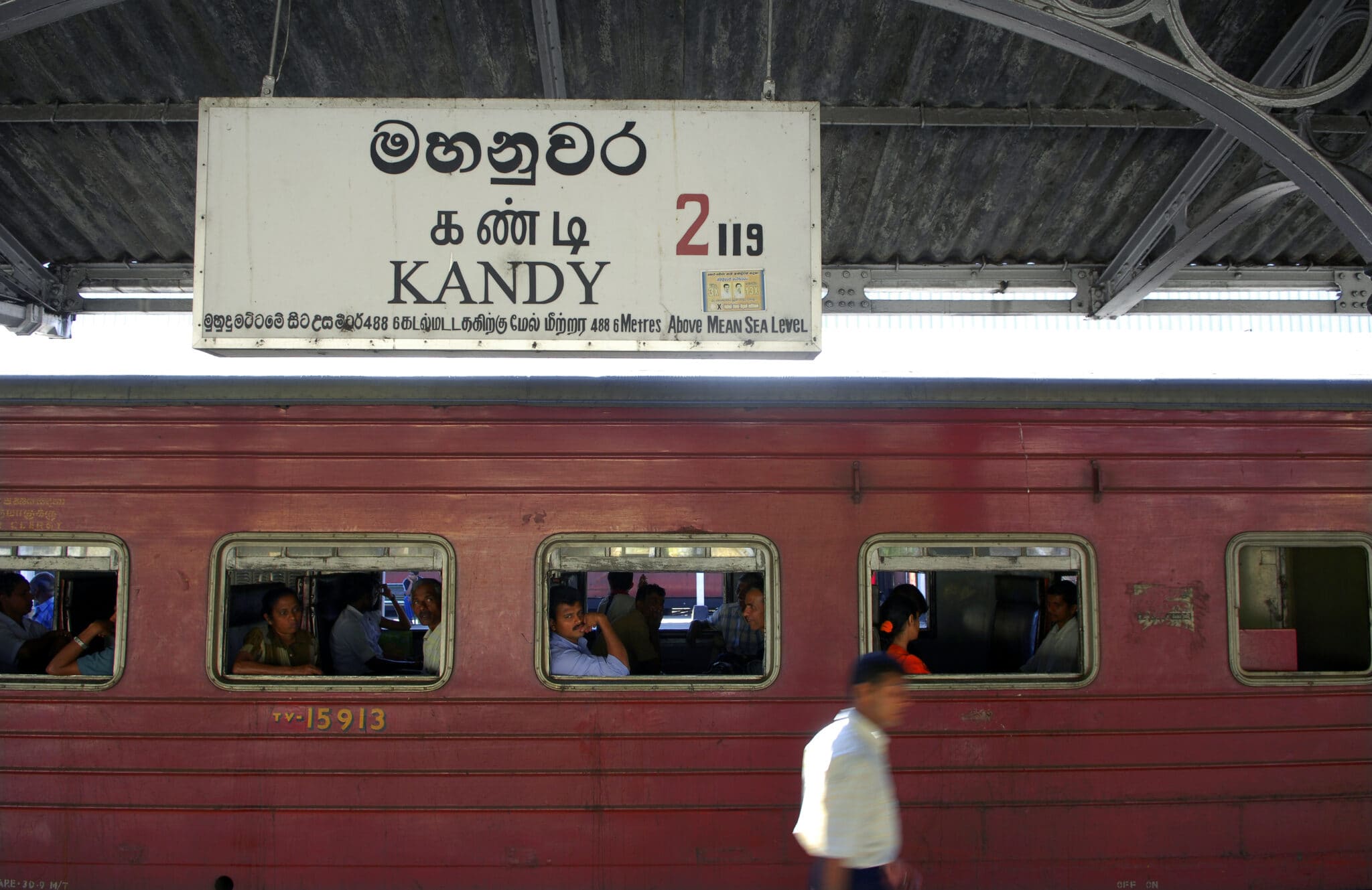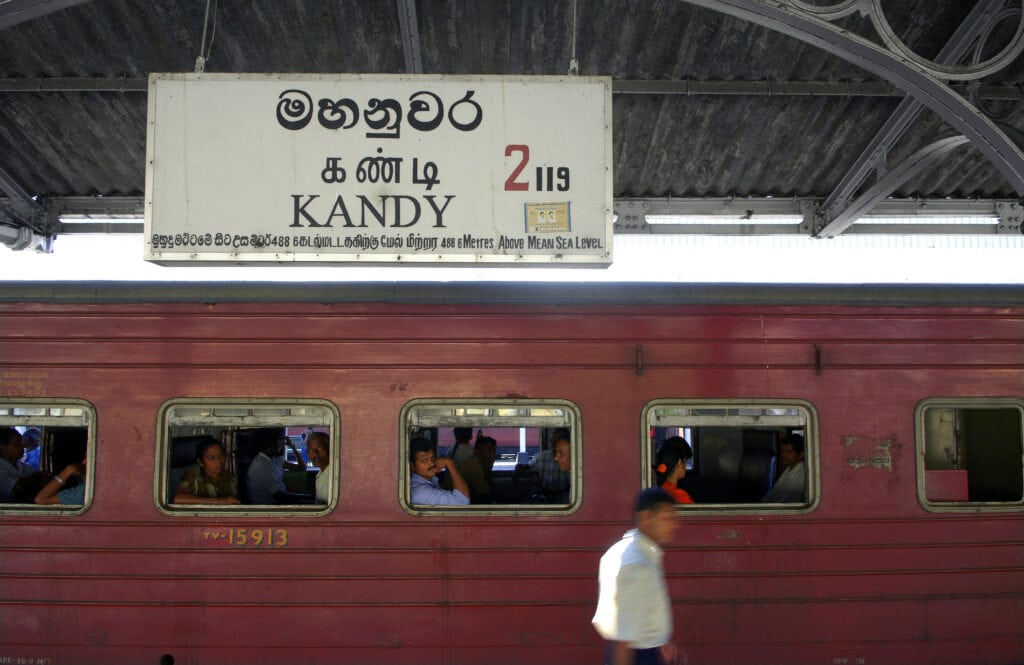 Kandy is Sri Lanka's second city and the capital of the so-called 'Hill Country'. Steeped in ancient history and legend, the city is known to have one of the most favourable locations and climates in Asia. Sat majestically at the foothills of the mountains, the town is diverse, creative and a great stop on your tour of Sri Lanka. There are so many things to do in Kandy.
The central Sri Lankan city remains a nerve centre for Buddhism in Asia, contributing to the pockets of tranquillity dotted around the city amongst the buzz of the crowds and often heavy traffic. Whether you're after some quiet moments, a local dinner spot, or incredible historical sites, Kandy can accommodate you. 
Kandy is also the great Sinhalese cultural capital and a unique Asian city, perched in the hills around the lovely Kandy Lake. It's home to beautiful temples and a bustling energetic atmosphere. Our guide brings you everything to add to your Kandy itinerary for all types of travellers.
10 Things to Do in Kandy
2. The Pekoe Trail & Walking Tours
6. Kandy Lake
7. Bahiravokanda Vihara Buddha Statue
---
1. Royal Botanical Gardens
The Peradeniya Royal Botanical Gardens is often top of the list for many people heading to Kandy. Just a few kilometres outside of the city, travellers of all ages will find something to admire in the exquisitely maintained gardens. 4000+ species of flora can be found here, a pocket of Eden to escape the busier city scenes nearby. Spices of all kinds and smells, from cinnamon to nutmeg, can be found throughout the grounds, it really feels like a tropical paradise hidden amongst the noise of the city.
---
2. The Pekoe Trail & Walking Tours
19th-century tracks, recently transformed into a sustainable tourism initiative — with funding from the EU and the US. So recently, the routes are yet to be waymarked (they will be by the end of the year), so to walk them you need knowledgeable guides. Each stage links into towns and villages where you can stay — sometimes at luxurious hotels or wonderfully homely farms or, a sparse, authentic tea picker's "line room". This unique trek is one of the newest things to do in Kandy.
For all you need to know, check out our Ultimate Guide to the Pekoe Trail.
---
3. Esala Perahera in Kandy
This one has become controversial in recent years due to concerns about animal cruelty. The Esala Perahera, one of Sri Lanka's oldest festivals, takes place during July or early August and it is highly culturally significant locally. For 10 days, there are street processions each night, with decorated elephants as the main event. The processions carry the tooth relic with them and finish at the Mahaweli River for a water-cutting ceremony. The controversy is due to the treatment of elephants and indeed the whole concept of keeping and training elephants for the procession. Kandyan Dancing is another prominent feature of the festival. A form of dance that originated in Kandy and has since spread across Sri Lanka. Watch both men and women with their energetic dance and drumming skills in spectacular outfits. Or try it for yourself with our Kandyan Dancing experience at a local school in Kandy in preparation for the festival or indeed at any time!
---
4. Knuckles Mountains
Although not in Kandy – just to the north is the Knuckles Mountain Range, making a spectacular backdrop of rolling mountains. Extraordinary biodiversity characterises this region, from flora to fauna such as monkeys, reptiles, and many bird species, including several endemics. Whether hiking or wildlife watching, the Knuckles is best done as an overnight experience for one or two nights. For the more intrepid of travellers, they may wish to spend two nights at Abode homestay, tucked far away in the knuckles for a truly immersive experience in a tiny local village. Or for those who prefer a bit more comfort, Madulkelle tea and eco lodge is the perfect stay in their canvas tents with expansive views over the range.
---
5. Temple of the Sacred Tooth
This is Sri Lanka's most critical Buddhist monument, a relic of the Buddha's canine tooth. The Temple of the Tooth is set in beautiful surroundings, just beneath the hilly forests. This temple is one of Kandy's highlights, a well-known World Heritage Site of Sri Lanka. Visiting it at the right time is critical, to experience the temple in all its atmospheric beauty.
---
6. Kandy Lake
When in Kandy, you simply can't miss the iconic Kandy Lake. With a fairly central location, the lake is visible from many of Kandy's attractions, particularly the Kandy Viewpoint. The evening is a great time for a walk around the lake, as the temperature cools you can take the nature trail around the edge, often accompanied by a spectacular sunset.
---
7. Bahiravokanda Vihara Buddha Statue
Sitting in the shadow of the Knuckles Mountain Range, a giant Buddha statue awaits your discovery. Soaring 88 feet above the ground, the Bahiravokanda Vihara Buddha is the largest statue of Buddha in Sri Lanka, one of the reasons Kandy is such an important place for Buddhism. Reachable by foot (if you don't mind steps) or via tuk-tuk, this is also a great viewpoint over Kandy, as the Buddha statue stares down over the city.
---
8. Three Temple Loop
While the Temple of the Tooth Relic is an incredible place, it's not the only temple for your Kandy itinerary. Set in the calming green countryside, the three-temple loop includes 3 incredible temples, each a feat of craftsmanship on its own. Gadaladeniya Viharaya, Embekke, and Lankathilaka are all further examples of Sri Lanka's relationship with Buddhism, perfect to combine with the Botanical Gardens for a beautiful day trip.
---
9. Central Market
Looking to grab a reminder of your time in Kandy? The Central Market of Kandy offers a perfect shopping opportunity for clothes, bags, and any other souvenirs should you want a keepsake for some memories of your trip. There is also a modern mall, offering all kinds of stores and entertainment should you need anything that the smaller vendors cannot offer.
---
10. Kandy City Tuk-Tuk Tour
Spend a full day taking in some of these sites mentioned and more whizzing around the city by tuk-tuk. Starting at the Botanical Gardens before visiting the Garrison cemetery and St Paul's church. Finish your day with some local 'short-eats' at a viewpoint overlooking the city.
---
When it comes to Kandy accommodation, there is a myriad of options, both inside the city and nestled in the greener pastures in the tea plantations or hills above Kandy. ETG partners with a huge range of boutique hotels and homestays, offering a completely authentic Sri Lankan experience as you explore Kandy.
CURIOUS ABOUT SRI LANKA?
Head to our website for more ideas and information about travelling to Sri Lanka.
You can browse our luxury holiday ideas to Sri Lanka or get in touch on 020 7924 7133 . 
Alternatively, fill out an online enquiry form to start your journey.